Validade: 1 dia
Bilhete eletrônico
Acesso prioritário
Fotos sem flash
Guia de Áudio disponível
Acesso para Cadeiras de Rodas
O Que Esperar da Atividade
Admire o famoso David de Michelangelo, os seus Prisioneiros e o San Matteo
Evite a fila e não desperdice seu tempo
Permaneça no museu quanto quiser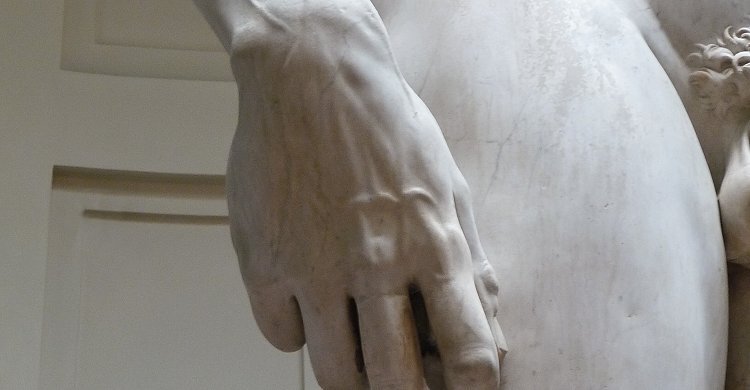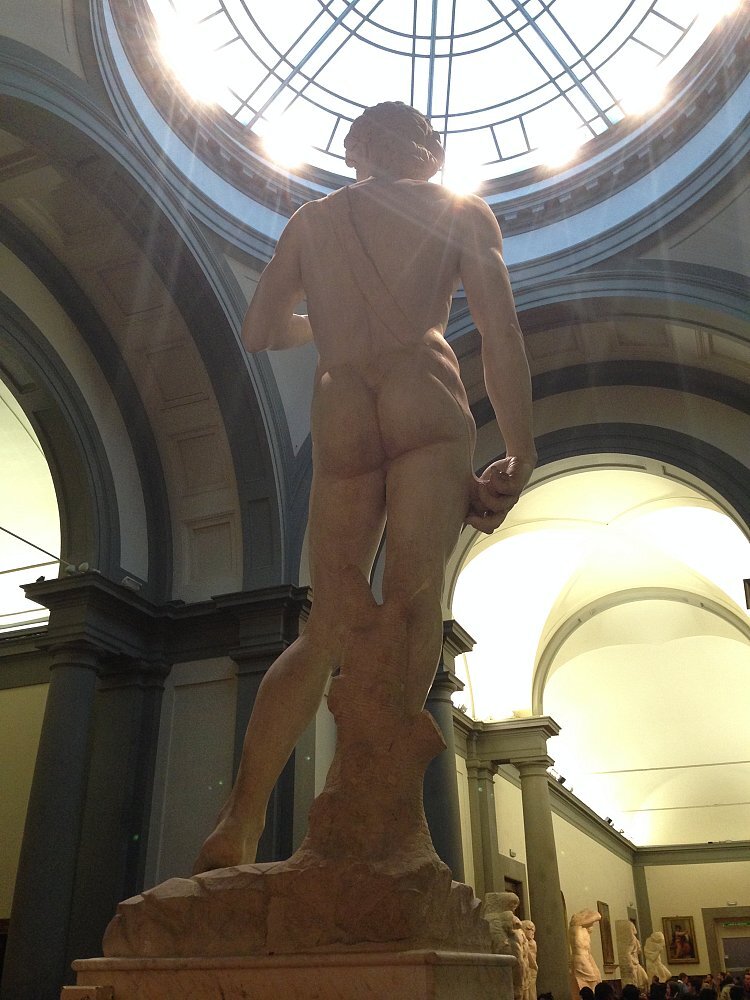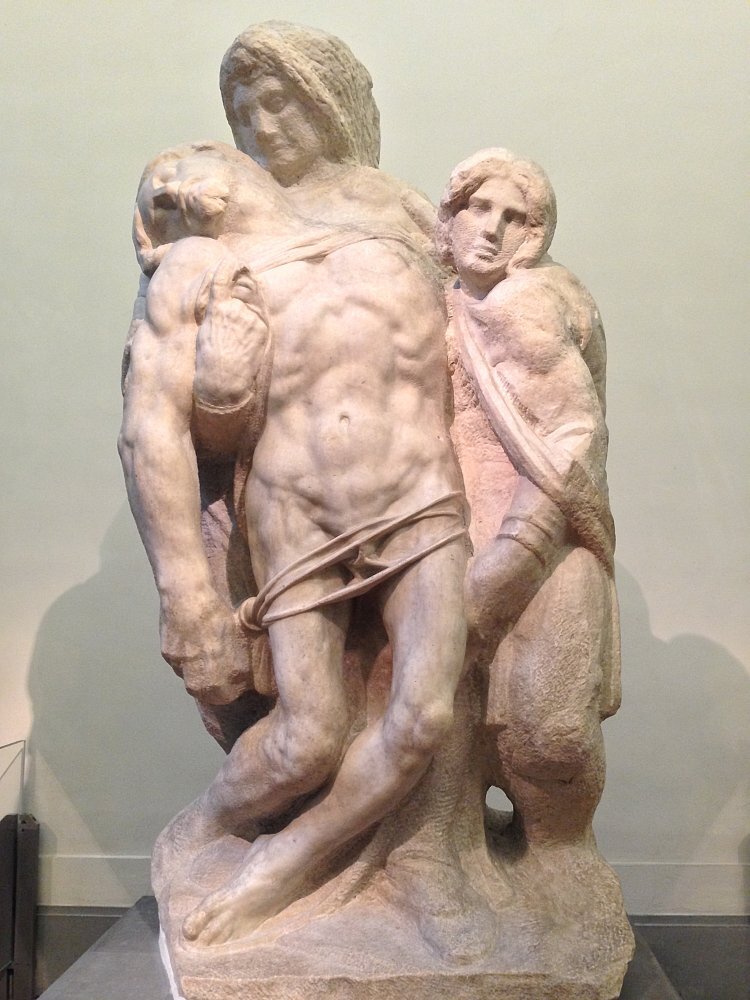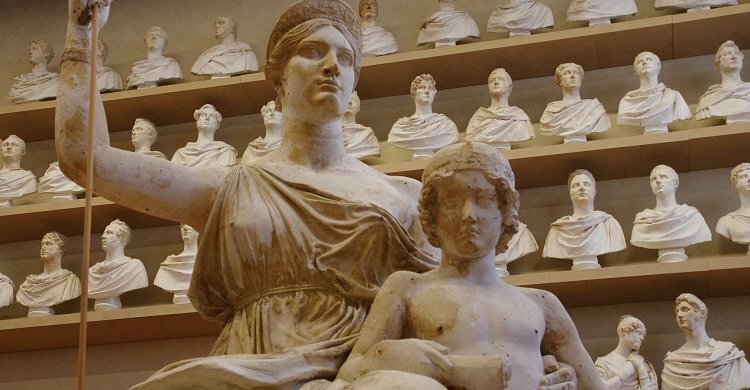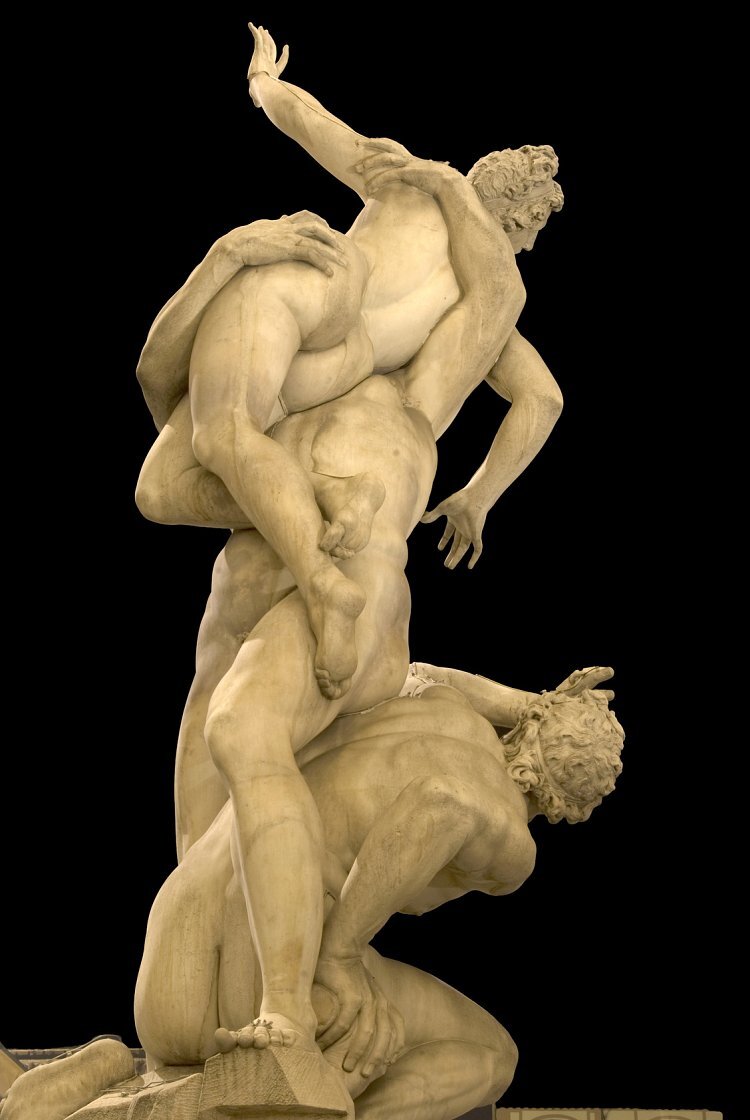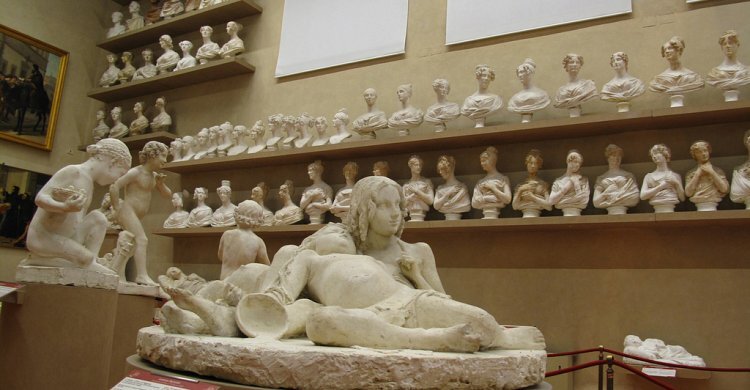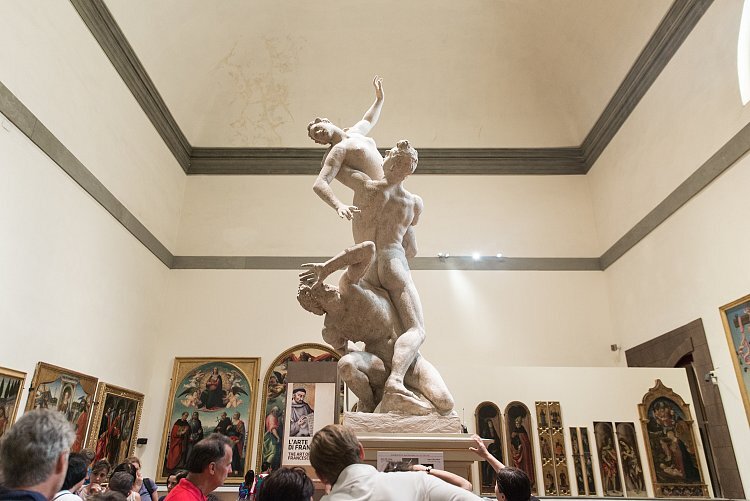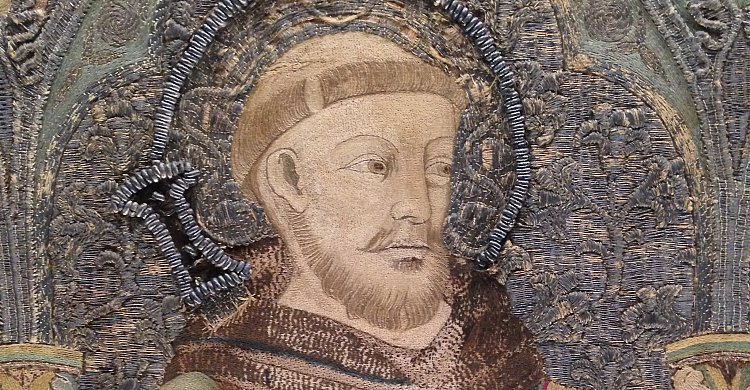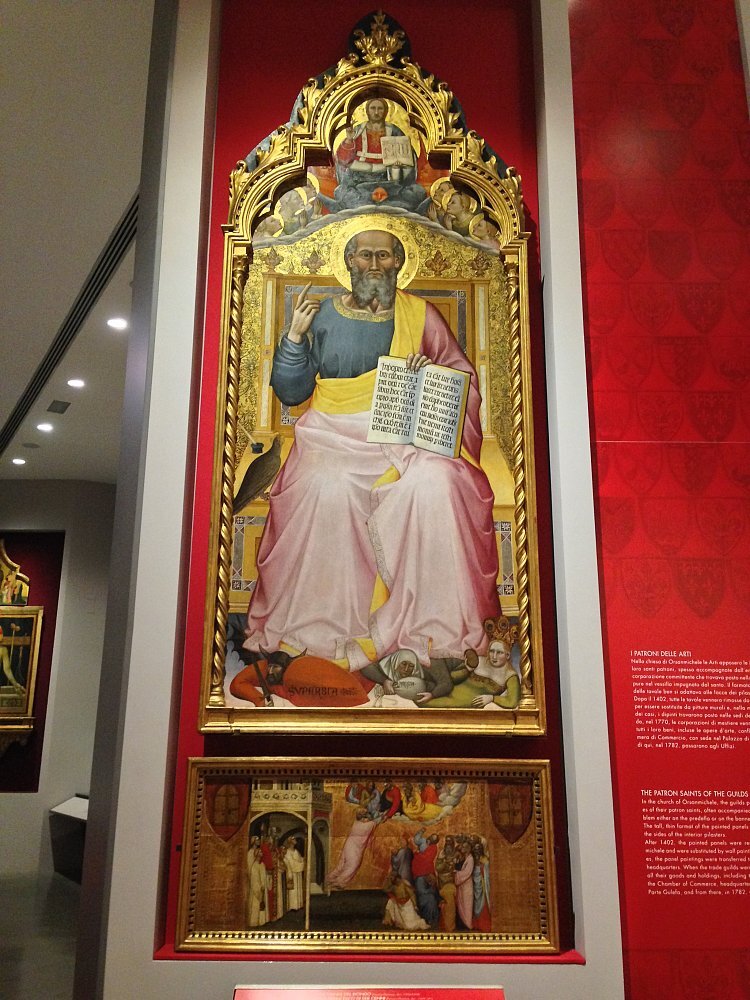 ---
Michelangelo e não somente...
Museu
Um dos museus mais visitados do mundo pela presença do célebre David de Michelangelo e dos seus quatro Prisioneiros, anteriormente na Gruta de Buontalenti no interior do Jardim de Boboli.
História
A Galeria foi instituída pelo Grão-Duque Pietro Leopoldo di Lorena como acervo didático para os alunos da Academia de Belas Artes. Depois da reorganização e das aquisições do século XIX se transformou no popular museu de Michelangelo. Mas não se pode esquecer, que juntamente com as estátuas de Michelangelo, a Galeria conserva um relevante núcleo de obras que documentam a história da escola artística Florentina do século XIII ao século XIX.
A Galeria está localizada nas instalções do século XIV, do antigo Hospital de San Matteo e do ex-mosteiro feminino de San Niccolò di Cafaggio, readaptado no final do século XVIII para abrigar a Galeria. Em 1882 foi construída a sala da Tribuna que acolhe o David de Michelangelo.
Coleções
As coleções originárias foram aumentadas com a chegada das obras de arte das igrejas e conventos florentinos em consequência da supressão religiosa do século XVIII-XIX. Em 1873 chegou à galeria o David de Michelangelo e em 1909 os quatro Prisioneiros e o San Matteo, todos do mesmo artista.
Além deste célebre acervo de obras de Michelangelo, a coleção compreende também pinturas da escola florentina do século XIII ao século XVI, modelos originais em gesso de Lorenzo Bartolini e Luigi Pampaloni e um acervo de ícones russos. Uma nova seção dedicada à coleção de instrumentos musicais antigos pertencentes aos Medici e aos Lorena foi inaugurada em 2001.
Obras-primas
Michelangelo, David, 1501-1504, da Praça da Signoria
Michelangelo, San Matteo, 1505-1506, da Catedral de Florença
Michelangelo, Quatro Prisioneiros, 1530 c., da Gruta do Buontalenti no Jardim de Boboli, esculpido para o túmulo do Papa Giulio II
Michelangelo (atribuída), Pietà, da igreja de S. Rosalia a Palestrina (Roma)
Giambologna, modelo do Rapto das Sabinas, 1582
Entre as pinturas se destacam obras de Pacino di Bonaguida, Taddeo Gaddi, Bernardo Daddi, Orcagna, Giovanni da Milano, Lorenzo Monaco, lo Scheggia, Botticelli, Perugino, Filippino Lippi, Fra' Bartolomeo, Andrea del Sarto, Pontormo, Bronzino, Allori, Santi di Tito.
Incluído
Entrada com acesso prioritário
Entre e fique dentro enquanto você quiser
Taxas de reserva
Acesso a exposições temporárias
Opções disponíveis
As seguintes opções podem ser adquiridas além dos ingressos na reserva guiada neste site.
Guia de Áudio: disponível em Italiano, Inglês, Francês, Alemão, Espanhol, Russo e Japonês
Reduções de preços
Bilhete Reduzido:
cidadãos da União europeia com idades compreendidas entre 18 e 25 anos (apresentar documento de identidade na entrada)
Bilhete Gratuito (ainda é necessário pagar a pré-venda para saltar a linha) :
cidadãos pertencentes e não à Comunidade Europeia menores de 18 anos (apresentar documento de identidade na entrada)
Temporary and permanent teachers of Italian public and private schools equipped with the appropriate documentation issued by MIUR
Qualquer pessoa portadora de deficiência munido do certificado de incapacidade e um acompanhante
Lembrar
The ticket is valid all day until closing time of the Gallery starting from entrance time.

The entrance time written on the tickets may be subject to small changes depending on the actual availability of the Gallery.

For a satisfying experience it is recommended to reserve at least 1 hour and half to visit the Gallery.

The tickets will be sent via email within 24-48 hours after purchase (on weekdays) with instructions on how to get there and what to do to enter.

We inform you that, once booked, the date and time selected are binding. Please pick up your ticket at the door for "Reserved tickets" of the Gallery at least 15 minutes before the reserved entrance. Who does not respect the time booked will not enter. To pick up the audio guide, you need a valid ID.

The Gallery has a maximum capacity of people, in some periods of the year or special days you may experience short delays or waits not dependent on the Gallery or Italy Tickets.
---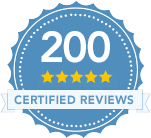 What means?
1056 Reviews

Austria
7 months ago
Lei
"good"

United States
1 year ago
Frank
"Museum was great but there was no need to skip line in January"

Poland
3 years ago
Krzysztof
"Naprawdę warto."

United States
3 years ago
Andre
"Magnificent! The sculpture of David is absolutely amazing! Have never seen anything like it. The rest of the gallery is also very interesting, especially enjoyed the museum of musical instruments with world's oldest uprigjt piano and Stradivari violins. Also several other later sculptures by Michelangelo that are outstanding. Highly recommend!"

Thailand
3 years ago
Pimwaree
"The museum is very interesting. The staffs are nices. "

Malaysia
3 years ago
Win Fook
"Nice art.gallery. must visit"

Spain
3 years ago
Juan Jose
"La exposicion bien, pero el sistema de entrada deberia de mejorarse para el movil, ya que las entradas las reservé en mi viaje por la Toscana y no tenia como imprimir el documento, es un fastidio muy grande tener que invertir un tiempo maravilloso en buscar un sitio donde lo impriman. "

United States
3 years ago
Monique
"It was an amazing experience!"

Puerto Rico
3 years ago
Maria
"Easy to check in. Courteous employees❤️"

United States
3 years ago
Sam
"David was beautiful. Seeing it in person adds a whole new depth to the pictures. Other art in the academia were also beautiful. "

Brazil
3 years ago
Maria Das Graças
"Foi tudo perfeito,nao tive problemas na hora de trocar o vaucher pelo tickets,quando fiz a compra tambem nao tive problemas ,gostei muito em uma proxima com certeza irei solicitar o serviços de voces. Muito obrigada"

United States
3 years ago
Alan
"Fast entrance, great museum "

Canada
3 years ago
Jennifer
"A wonderful experience. Jennifer from Canada"

Argentina
3 years ago
Federico Juan
"Muy cómodo y de buena peestación"

Spain
3 years ago
Ana
"Buen servicio. Fiable."

United Kingdom
3 years ago
Iwona
"Easy and Fast Access without having to queue with the prepaid tickets. Very interesting Galery including many exceptional sculptures and paintings among the others. We also enjoyed the music excibition very much "

United States
3 years ago
Sandra
"Great service"

United Kingdom
3 years ago
Christine
"Great tour guide brought the art work to lifel. Be prepared to queue even if you've paid to skip the line. "

Russian Federation
3 years ago
Maria
"All was amazing!"

Netherlands
3 years ago
Linda
"Loved it! Totally worth the trip to Florence. Amazing!"