有效期:1天
电子票
优先访问
没有闪光的照片
音频指南可用
适用于残疾人士
期待什么
参观迷人的巴拉丁画廊内有拉斐尔和提齊安諾的名作
跳过排队,不要浪费您旅游的时间
只要你喜欢,在博物馆多久都可以
进入现代美术馆
拉斐尔,蒂齐亚诺等等
博物馆
该馆被称为"巴拉丁"因为它坐落在"宫殿"的统治家族的气势,皮蒂宫,美第奇家族的皇家公寓,在洛林和最后的萨伏伊王朝。收藏的绘画作品,装在房间装饰得富丽堂皇的巴洛克灰泥和壁画,是一种珍贵的私人王子画廊的例子。不朽的皇家公寓酒店,加入到画廊,展示时代家具的时候被著名的意大利国王。
历史
早在第十九世纪洛林大公爵决定显示绘画的巨大集合,在第十七和第十八世纪美第奇家族成员最后获得,在具有代表性的房间在一楼的宫殿。
收集被放大,由于遗产和收购的大公爵科西莫三世和他的儿子费尔迪南多王子大,成品收集器。
博物馆向游客开放在1828年,利奥波德二世统治时期。
收集
该画廊展出美第奇的品味和洛林的集合,根据原则和一个王子的官方美术馆的装饰和主要包括第十六和第十七世纪的作品展示。
美术馆收藏的最重要的收藏作品的世界的拉斐尔,除了拥有丰富的威尼斯的作品,如提香很多杰作。
它显示的作品由第十六和第十七世纪主要在意大利和欧洲的艺术家,如安德列删除萨托,罗索佛罗伦萨,彭托莫,布龙齐诺,丁托列托,维罗纳,卡拉瓦乔,鲁本斯,范戴克,穆里和贝拉。
收集
拉斐尔圣母大公, 1504年
拉斐尔,阿尼奥洛多尼和马达莱娜斯特罗齐1506年左右的肖像。
拉斐尔,肖像被称为"怀孕"夫人,1505年左右的。
拉斐尔,冠层的圣母,1507年
拉斐尔,Tommaso Inghirami的肖像,大约1509年
拉斐尔,人像被称为"含蓄"的女人, 1516年
拉斐尔,圣母的"盖上布",大约1513年
拉斐尔,圣母的椅子,约1514年。
乔尔乔内,人类的三个时代, 1500年左右
提香,演唱会,约1506年
提香,托马索莫斯蒂 人像 , 1520年
提香,伊波利托德·美第奇 肖像, 1532年
提香,抹大拉1533年
提香,被称为"美丽"的女人的人像, 1536年
提香,一个人的肖像与蓝绿色的眼睛, 1550年
提香,彼得罗·阿雷蒂诺人像 , 1548年
罗索·菲伦蒂诺,棣祭坛, 1522年
卡拉瓦乔,睡着丘比特,约1608年
卡拉瓦乔,马耳他的骑士的人像,约1608年
蒿蒂莱斯基,抹大拉的马利亚, 1617年
蒿蒂莱斯基,朱迪思,约1612年
鲁本斯,四哲学家,约1611年
鲁本斯,美惠三女神,1620年左右
鲁本斯,战争的后果,1637年左右
范戴克人像红衣主教蒂沃利奥,约1623年
安东尼奥卡诺瓦,谷子金星,约1812年。
可用选项
除了在本网站的指导预订中的门票以外,还可以购买以下选项。
Audioguide:意大利语,英语,法语,德语,西班牙语和日语
指南手册:意大利语,英语,法语,德语,西班牙语,俄语和日语
降价
优惠票:
18岁至25岁的欧洲共同体的公民(入口时提供有效身份证)
免费机票(仍然需要支付预售以跳过线):
欧盟而不是18岁以下的欧盟公民(入场时需要有效的身份证件)
Temporary and permanent teachers of Italian public and private schools equipped with the appropriate documentation issued by MIUR
任何残疾人陪同残疾证明和护送
要记住
The ticket is valid all day until closing time of the Gallery starting from entrance time.

The entrance time written on the tickets may be subject to small changes depending on the actual availability of the Gallery.

For a satisfying experience it is recommended to reserve at least 2 hours to visit the Gallery.

The tickets will be sent via email within 24-48 hours after purchase (on weekdays) with instructions on how to get there and what to do to enter.

We inform you that, once booked, the date and time selected are binding. Please pick up your ticket at least 15 minutes before the reserved entrance. Who does not respect the time booked will not enter. To pick up the audio guide, you need a valid ID.

The Gallery has a maximum capacity of people, in some periods of the year or special days you may experience short delays or waits not dependent on the Gallery or Italy Tickets.

According to Museum provisions, groups starting from eight people (guide included) will be obliged to wear headphones.
---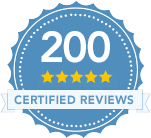 What means?
27 Reviews

United Kingdom
3 years ago
Eugenie
"Really good to skip the long queue today. Only suggestion : I ordered a guide book along with the tickets and would have been better to receive it straight away with the tickests instead of having to enter and then pick up at bookstore inside which is an extra 5 min where my group had to wait unnecessarily. Otherwise very happy. "

United States
3 years ago
Virginia
"Everything worked out just fine! It was an easy transaction online. "

Russian Federation
3 years ago
Viktoriya
"It's unreal beautiful palazzo! I was astonished!"

Italy
3 years ago
Cecilia
"Uno straordinario percorso tra ambienti suggestivi e dipinti di incomparabile bellezza"

France
3 years ago
Alain
"Parfait "

Norway
3 years ago
Ole
"Not too many people, but we were guided direct to ticket booth, received ticket and entered smoothly."

United States
3 years ago
Charlotte
"We enjoyed crossing the Ponte Vecchio to get to the Pitti Palace. It was beautiful inside - the artwork on display as well as the apartments were phenomenal. We enjoyed the Boboli Gardens as well. A trip worth making! Do book your tickets in advance - it is nice to skip the queue!!"

United Kingdom
3 years ago
Mike
"Purchased online, before arriving and had no problems at the tickets office."

Canada
3 years ago
Jean-Pierre
"Use of the tickets received by email was straightforward at the ticket counter."

Slovenia
3 years ago
Marta
"Nice and interesting. Marta"

Spain
3 years ago
Rafael
"Merece la pena la visita."

Russian Federation
3 years ago
Alla
"Thank you"

United Kingdom
3 years ago
Margaret
"Several galleries were closed, but those we saw were very impressive."

Greece
4 years ago
Charalampos
"Great collection"

United States
4 years ago
Matthew
"Beautiful, interesting, but not a lot of useful information about the pieces if you didn't have a tour guide"

Finland
4 years ago
Jari
"Fast and easy service. Tickets came as promised. I can recommend."

Belgium
4 years ago
Wim
"Very exquisite visit to this beautiful palace. A must see when you are in Florence. The ceiling paintings are the most impressive I have ever seen. Almost a miracle how people +500 years ago were able to construct this building and its decoration. Really amazing. 5 stars visit."

Russian Federation
4 years ago
Ksenia
"Bravo!!! "

France
4 years ago
Alain
"Parfait !!! Magnifique mais que fait le portrait de Napoleon au musée des porcelaines !!!! A voie et à revoir"

Sweden
4 years ago
Timothy
"No line at 10 am but as usual when it comes to Italian museums alot of the rooms were closed for no apparent reason. Call ahead. "