有效期:1天
电子票
优先访问
没有闪光的照片
音频指南可用
适用于残疾人士
期待什么
欣赏托斯卡纳文艺复兴时期的著名雕塑如米切朗基罗的如圆形浮雕,多纳泰罗的大衛以及更多
跳过排队,不用浪费您旅游的时间
在博物馆无论多久都可以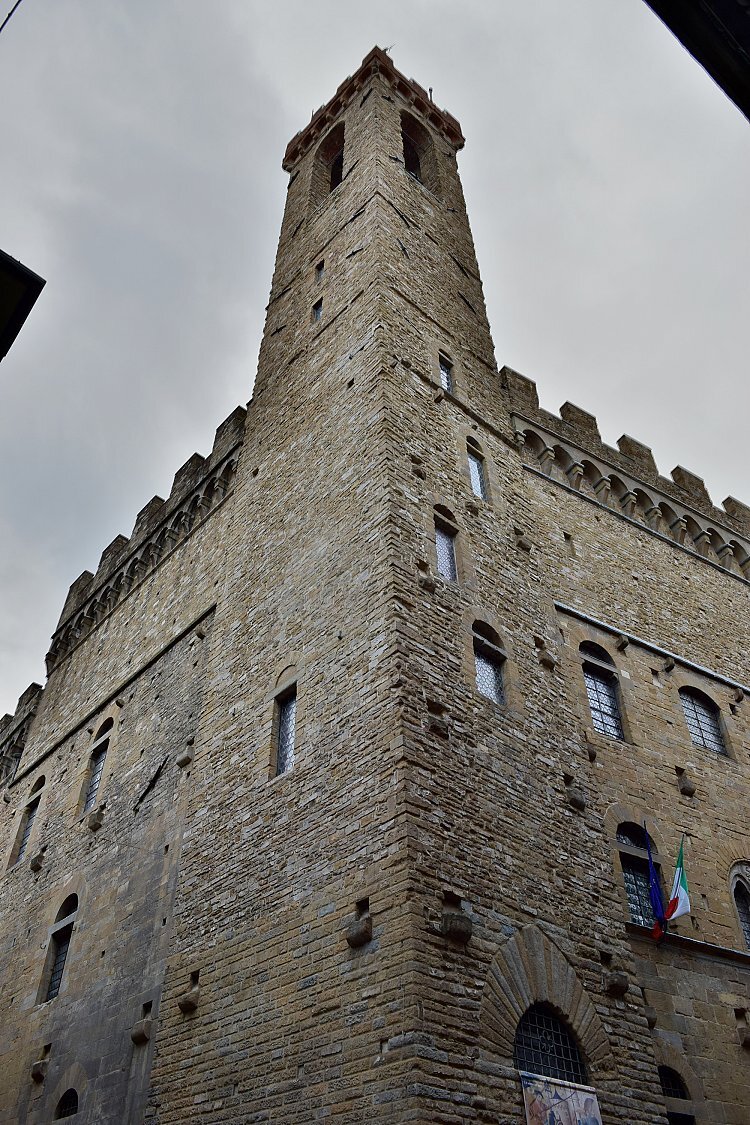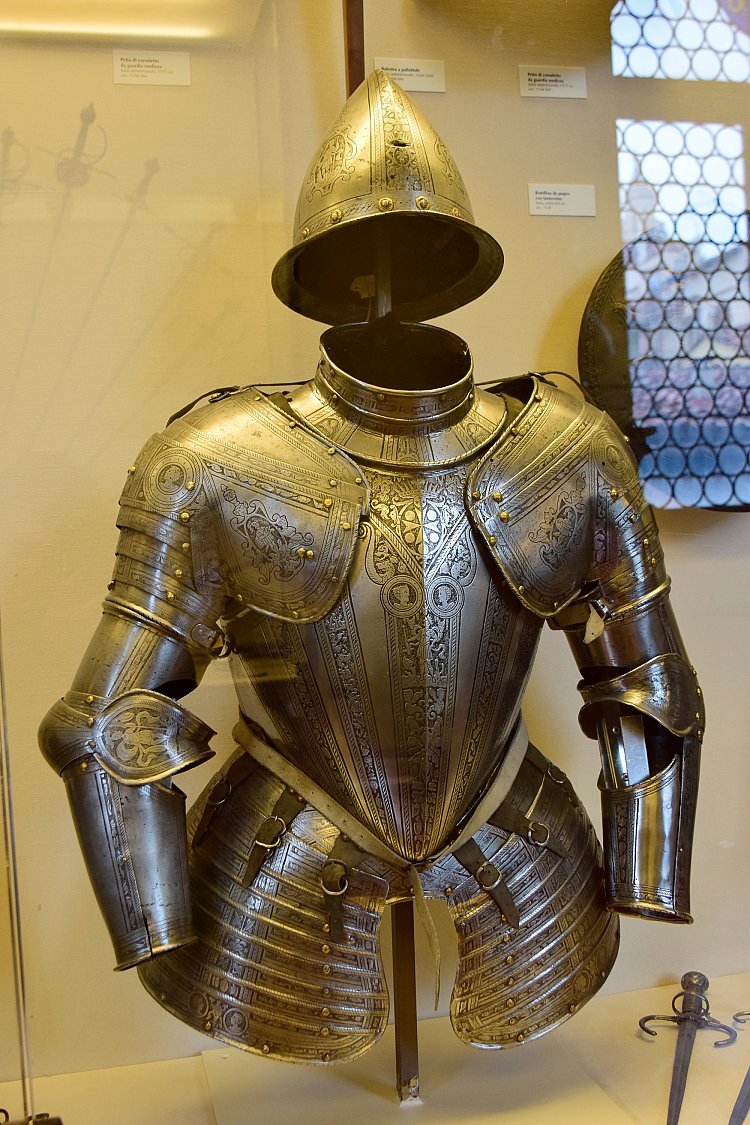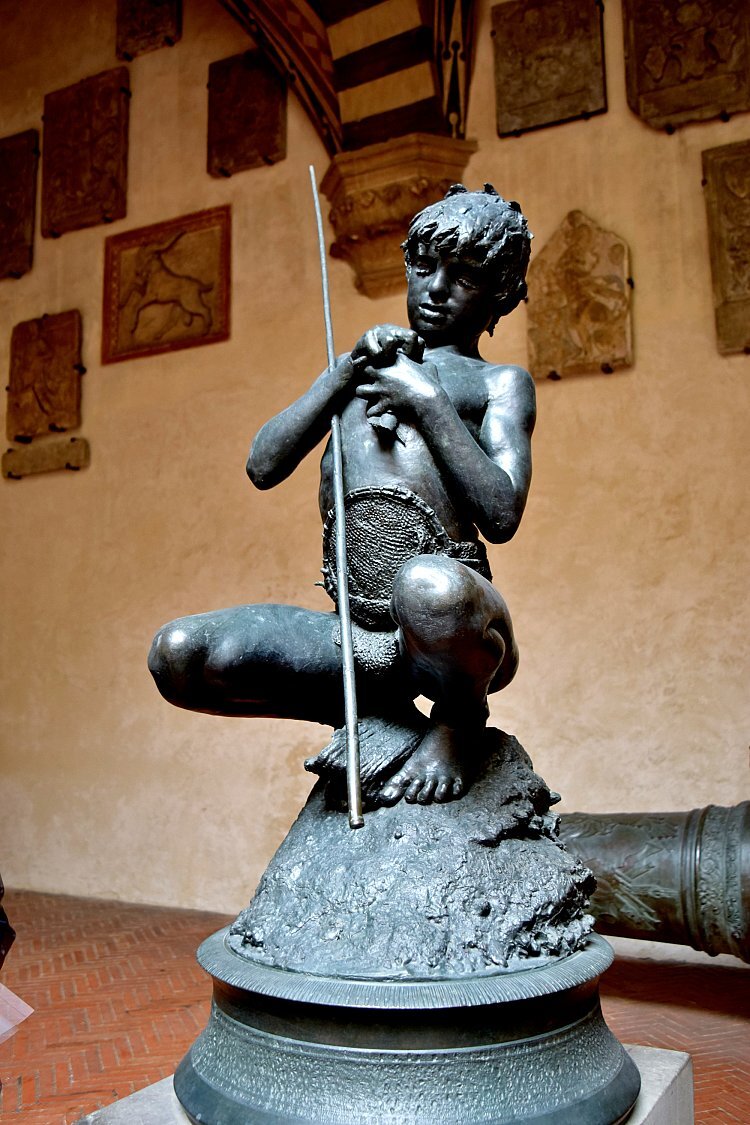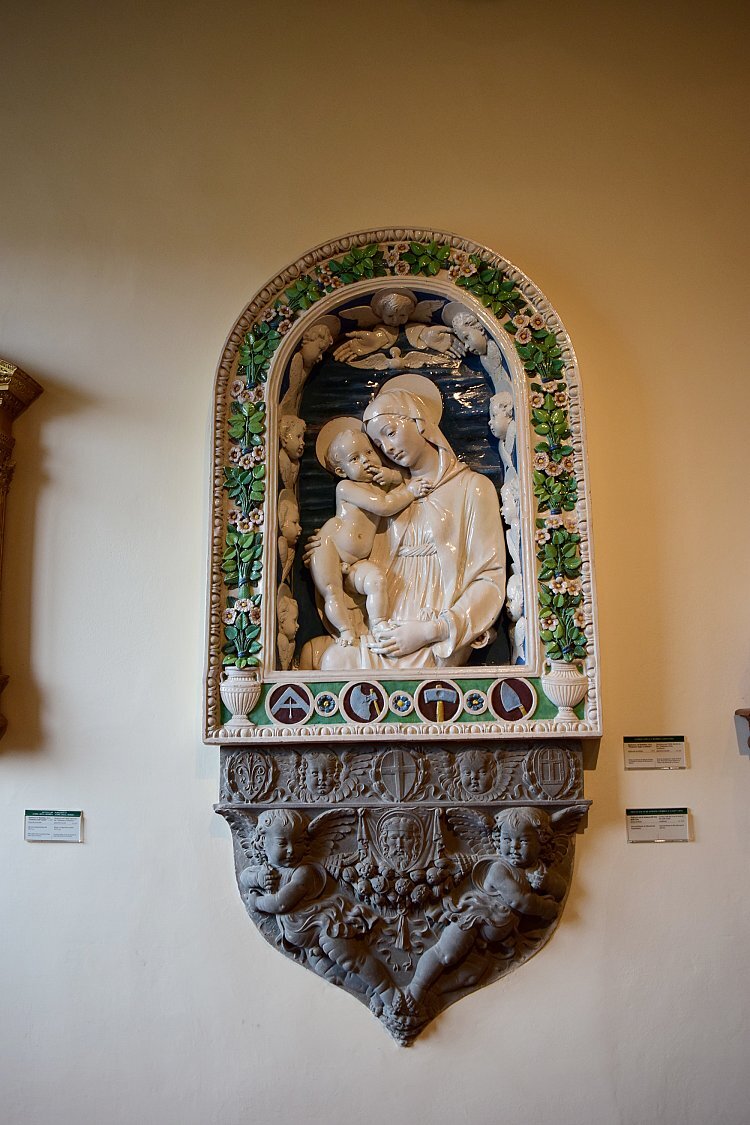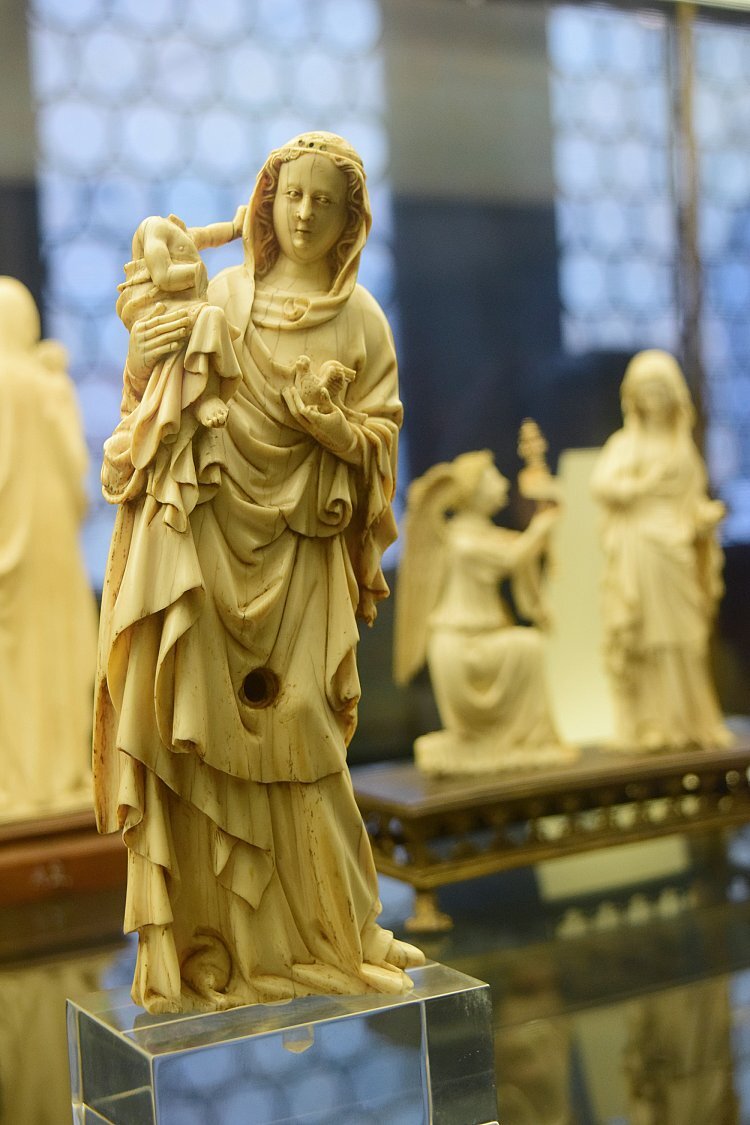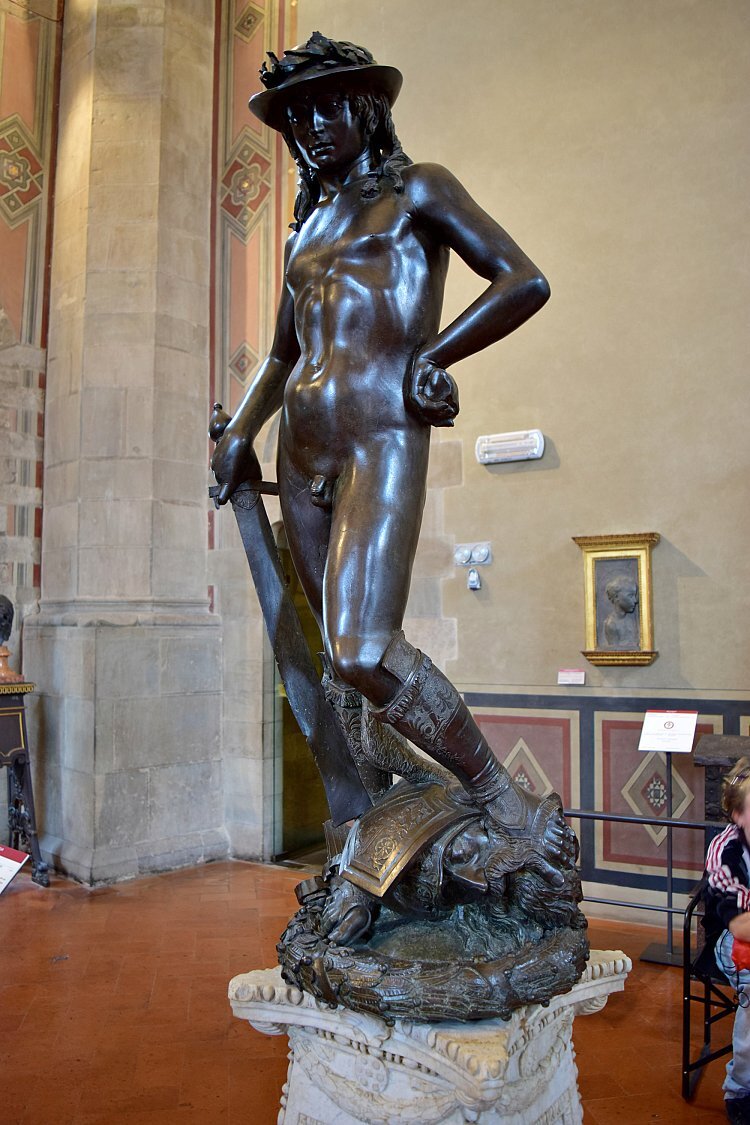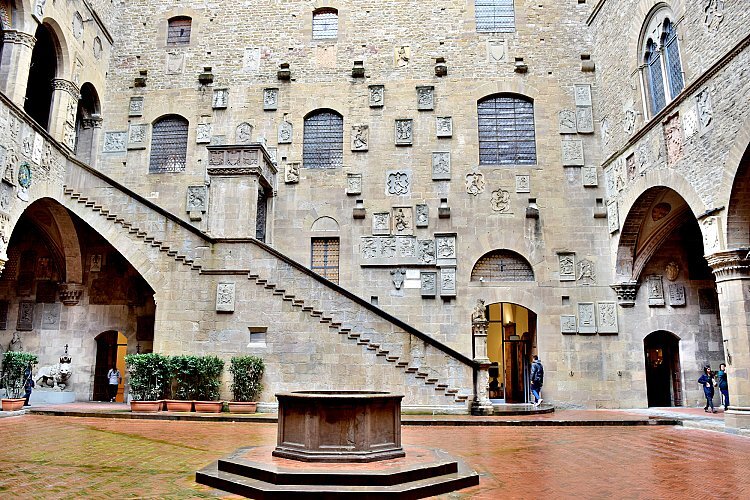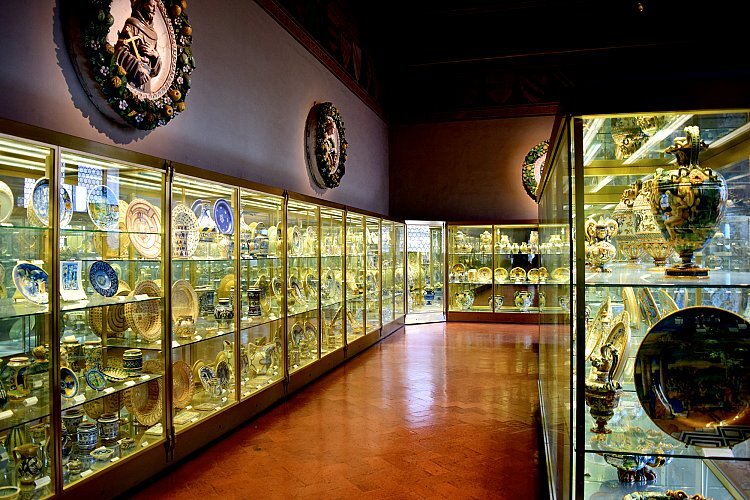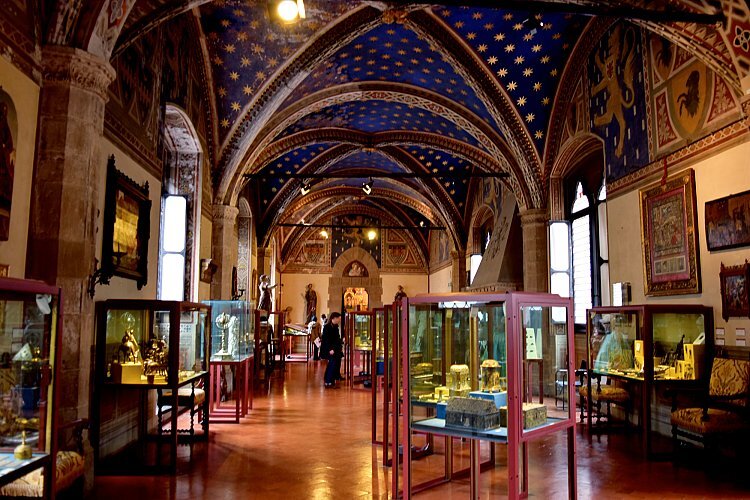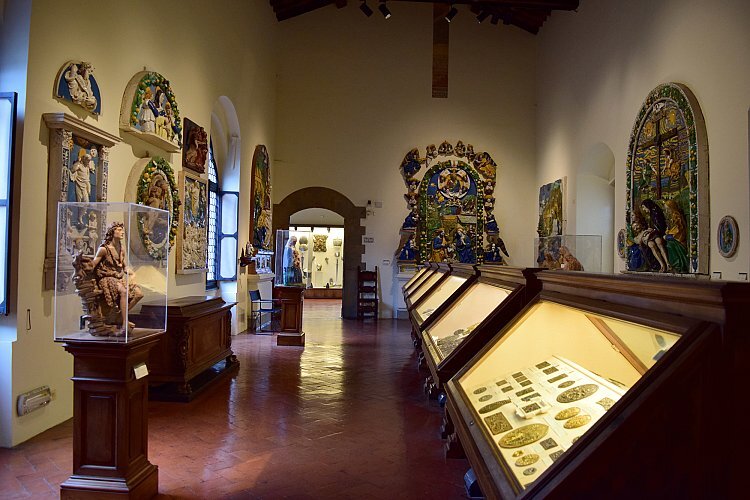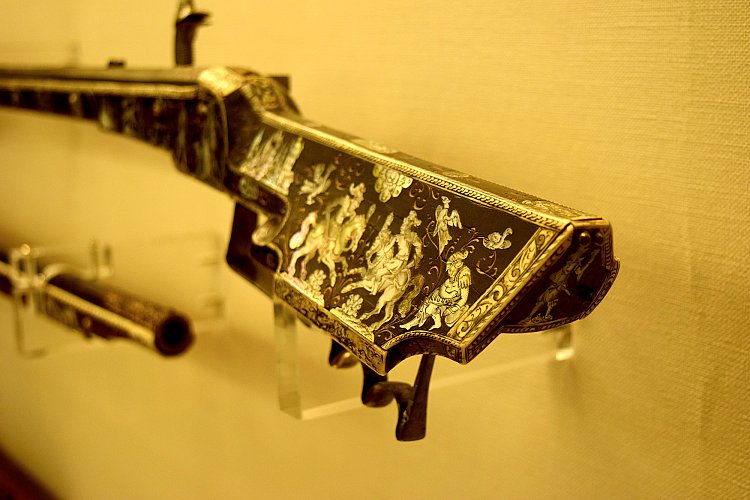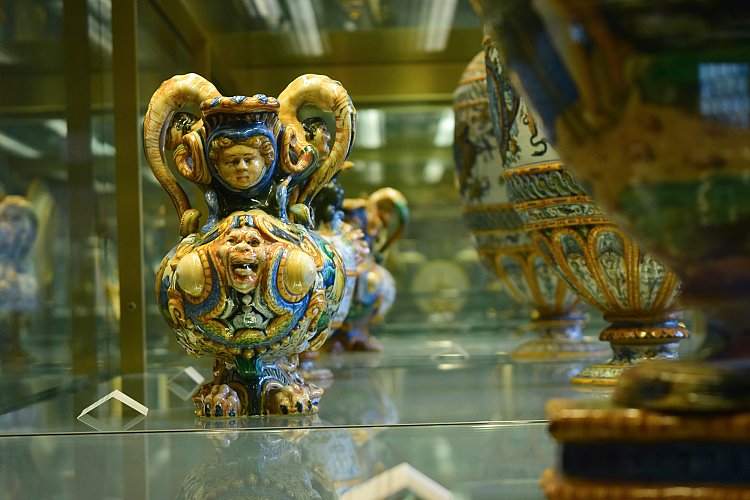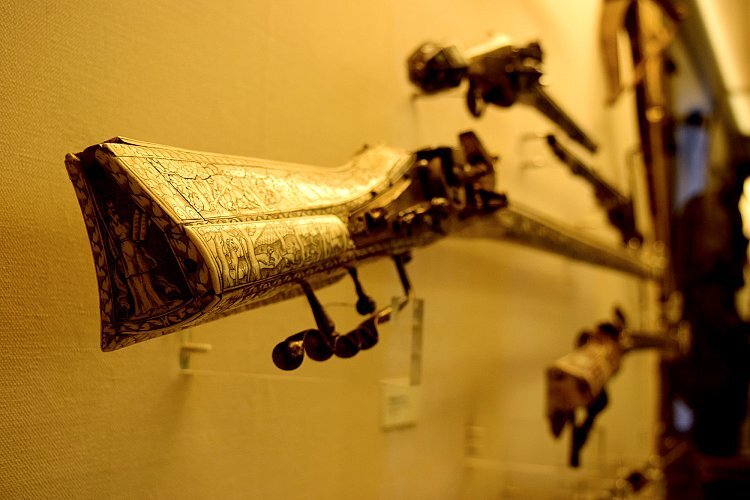 ---
雕塑的境界
博物馆
博物馆收藏了托斯卡纳文艺复兴时期最重要的雕塑收藏,如多那太罗,德拉·罗比亚,委罗基奥和米开朗基罗,法国中世纪的象牙重要集团,意大利陶器和武器。
历史
博物馆设在中世纪宫殿位于在Palazzo del Capitano del Popolo(或巴杰罗宫),从1255建立和第十四世纪的扩大,antica sede del Capitano del Popolo, 后来成为波德斯塔的最后属于Capitano di Giustizia(称为巴杰罗),也就是警察局长(第十六世纪),最后该宫转化成了一个监狱。该建筑完全翻新后,成为巴杰罗国家博物馆, 从1865年开业。
收藏
早期的博物馆致力于中世纪艺术的应用:收集青铜器,陶瓷,雕像,硬币,印章和奖牌。多那太罗年(1887-88年)文艺复兴时期雕塑厅成立期(现在称为"多那太罗")在第十九世纪末和第二十世纪初,进一步扩大收集由于私人捐款和遗产(Carrand,Ressmann,Franchetti),增加了新的象牙制品,搪瓷,武器和铠甲。
今天的博物馆,有第十六世纪的雕塑大厅显示重要的米切朗基罗的作品,切利尼,桑索维诺和詹波隆那。
第一楼的阳台("Verone"),由Giambologna的饰以青铜动物,庞大的观众厅,里面的许多多那太罗的杰作,和他学徒作品,卢卡·德拉·罗比亚,随着著名的青铜浮雕铸造由洛伦佐·吉贝尔蒂与菲利波·布鲁内莱斯基成为争夺佛罗伦萨洗礼的第二门竞争。在同一层楼都是伊斯兰的房间,Carrand的房间,抹大拉玛利亚教堂,中世纪象牙房间,中世纪大厅和陶器的大厅。
第二楼的房间是专门为乔凡尼和安德烈亚·德拉·罗比亚,显示著名的上釉红陶作品,武器房间,青铜器房间,委罗基奥的房间(委罗基奥的雕塑,Mino da Fiesole,罗塞利诺, Da Maiano)和Medagliere。
Capolavori
米切朗基罗,酒神,1496-7年
米切朗基罗,皮蒂通多,1496-7年
米切朗基罗,布鲁图斯,1496-7年
切利尼,信使,达那厄和宙斯,雅典娜,孩子英仙座,1545-53年
切利尼,科西莫我的胸肌,1545-47年
詹波隆那,飞行的汞,1580年
波罗尼亚,青铜动物,1567年
多那太罗,大卫,1430-50年
多那太罗,圣乔治,1417年
多那太罗,尼科尔的大黑扎诺胸围,1425-30年
多那太罗,阿阿莫尔
布鲁内莱斯基和洛伦佐吉贝尔蒂,牺牲的艾萨克,1401年
韦罗基奥,大卫,约1470年
韦罗基奥,夫人与一束花,1575-80年
可用选项
除了在本网站的指导预订中的门票以外,还可以购买以下选项。
Audioguide:意大利语,英语,法语,德语,西班牙语,俄语和日语
降价
优惠票:
18岁至25岁的欧洲共同体的公民(入口时提供有效身份证)
免费机票(仍然需要支付预售以跳过线):
欧盟而不是18岁以下的欧盟公民(入场时需要有效的身份证件)
Temporary and permanent teachers of Italian public and private schools equipped with the appropriate documentation issued by MIUR
任何残疾人陪同残疾证明和护送
要记住
The ticket is valid all day until closing time of the Museum starting from entrance time.

The entrance time written on the tickets may be subject to small changes depending on the actual availability of the Museum.

For a satisfying experience it is recommended to reserve at least 2 hours to visit the Museum.

The tickets will be sent via email within 24-48 hours after purchase (on weekdays) with instructions on how to get there and what to do to enter.

We inform you that, once booked, the date and time selected are binding. Please pick up your ticket at least 15 minutes before the reserved entrance. Who does not respect the time booked will not enter. To pick up the audio guide, you need a valid ID.

The Museum has a maximum capacity of people, in some periods of the year or special days you may experience short delays or waits not dependent on the Museumor Italy Tickets.
---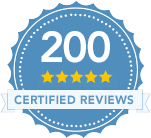 What means?
40 Reviews

United Kingdom
3 years ago
Iwona
"It is my favourite museum in Florence. It was not crowded and full of wonderful exhibits "

United States
3 years ago
Timothy
"The personnel at the mueusm were as polite and helpful as could be. I thoroughly enjoyed my visit!"

France
3 years ago
François
"magnifique"

Poland
3 years ago
Halina
"Wejscie bez kolejki, sprawnie i szybko, muzeum klimatyczne, zbiory bardzo interesujace"

France
3 years ago
Michel
"visite très agréable, dommage qu'il n'y avait pas de traduction en français, alors que nous sommes un pays voisin et européen. "

Spain
3 years ago
Josefa
"Estupendo museo en un edificio inigualable "

Spain
3 years ago
Gurutze
"Muy interesante. En los pisos superiores falta climatización, hace calor y entra mucho ruido de la calle. "

United States
3 years ago
Ari
"The tickets made our visit so much more efficient!"

United States
3 years ago
Phil
"Its definitely worth getting your tickets in advance, though perhaps slightly less so for this museum than others. The different entrance is not obvious, though. Just expect to go through the main door."

United Kingdom
3 years ago
Elizabeth
"A wonderful building, housing superb sculpture, beautifully displayed, very helpful notes, brief but historical, good for general visitor. Best of all, perhaps, not crowded, so can appreciate it all."

Spain
3 years ago
Félix
"Thanks. All was perfect."

Italy
3 years ago
Antonio
"MUSEO MINORE MA DA VISITARE ED OSSERVARE CON ATTENZIONE"

United Kingdom
3 years ago
Estelle
"Beautiful museum in heart of city a must see for art lovers "

United Kingdom
4 years ago
Dean
"This is a fantastic building which houses wonderful early renaissance sculpture by Donatello, Luca Della Robbia etc. It is set out logically but you can still come across some surprises."

Germany
4 years ago
Carola
"......"

United Kingdom
4 years ago
Yvonne
"Excellent museum wonderful sculptures and pictures. Really good environment. Don't forget the cafe "

Czech Republic
4 years ago
Dusan
"Very beautiful museum, I am always impressed by the works and building, nice that you do not have many interactive plays or films. One could concentrate on works. Thank you, Dušan Seidl "

United States
4 years ago
James
"no problems. enjoyed the museum. glad to have tickets ahead."

United Kingdom
4 years ago
Dr W E J
"Wonderful museum. Pre-booked tickets didn't make much difference as we were told to get in the general queue by the security staff who control the entrance. However the second ticket clerk saw the papers we were waving and came over and removed us from the queue. Thank you!"

United States
4 years ago
Michael
"The Bargello tickets worked even better than expected. We got there more than a half hour early and we're admitted with a smile and a "Buon journo!""