Duration: around 1h
Photos allowed
Prosecco included
Guided tour
What to expect
Admire the city from a different perspective

Enjoy a romantic tour about 50 minutes long in a traditional boat along the river Arno

Sip a glass of Prosecco wine from a truly extraordinary location

Discover histories, information and commentary on the major attractions of the city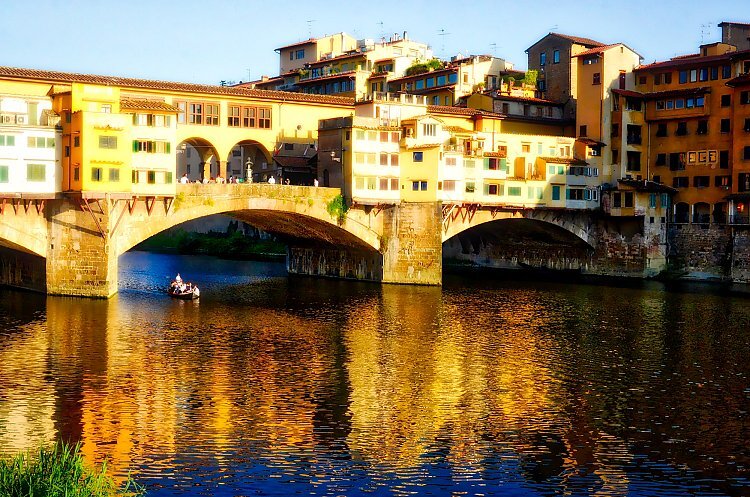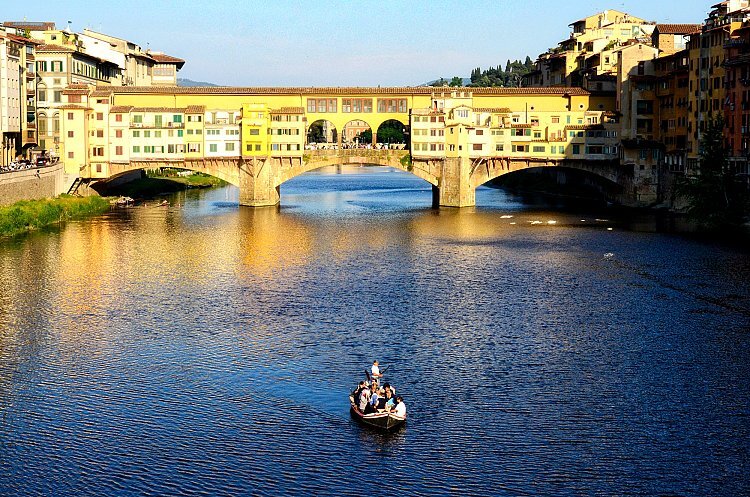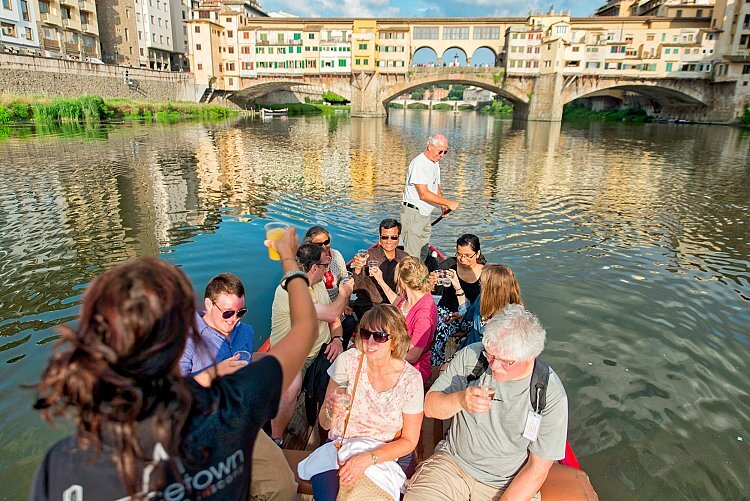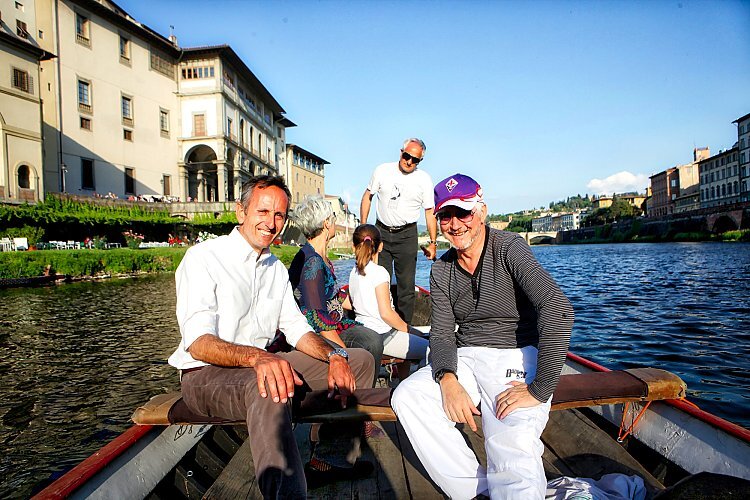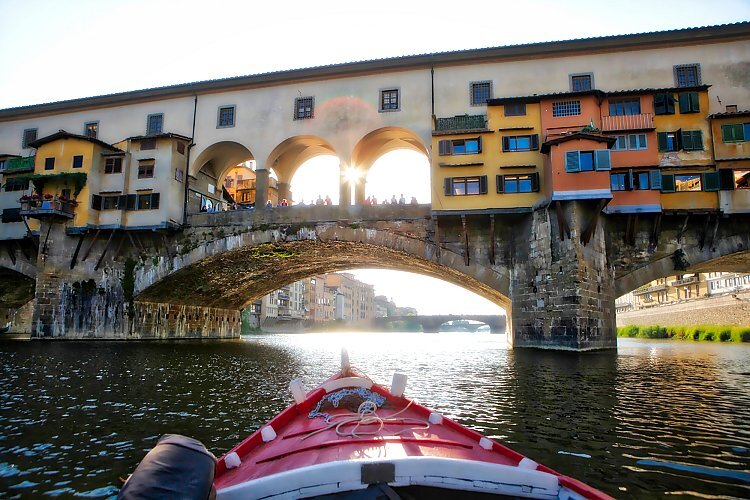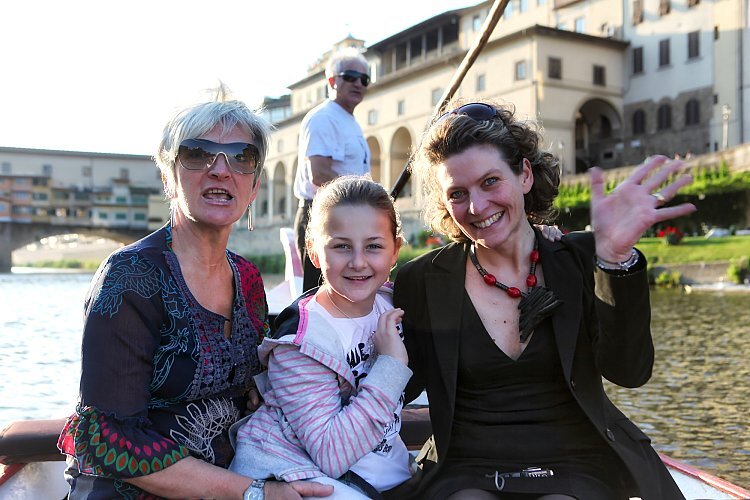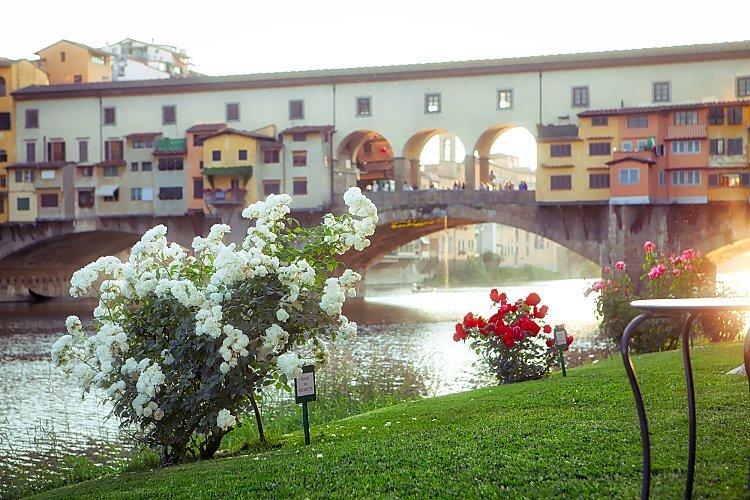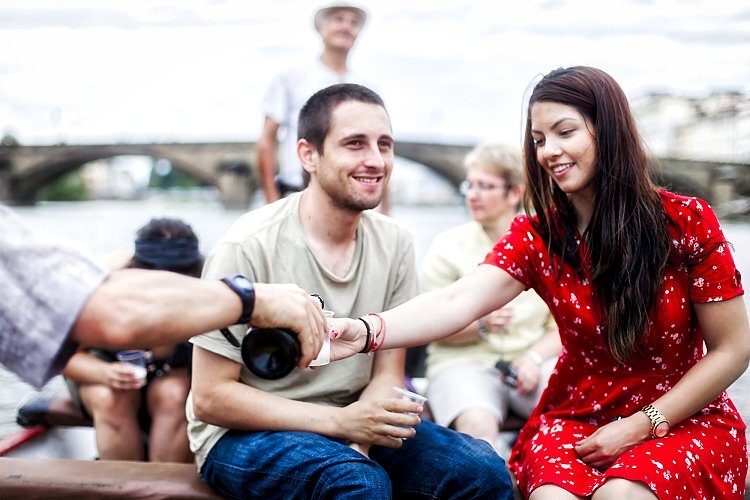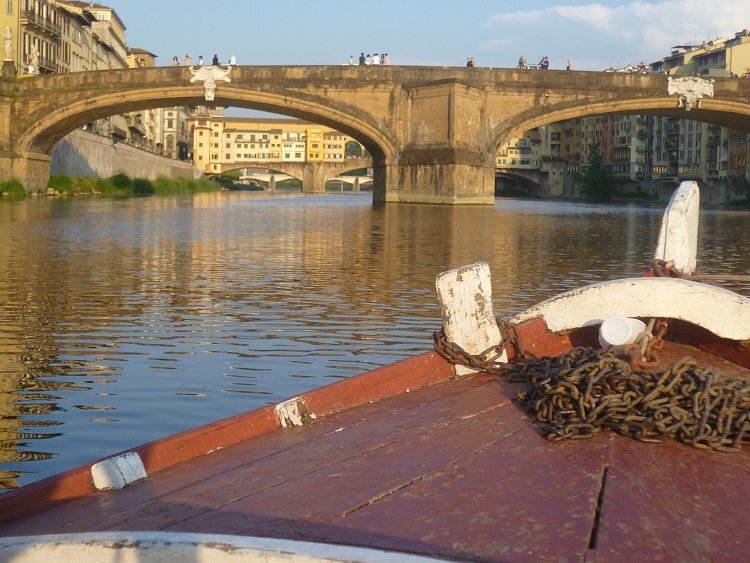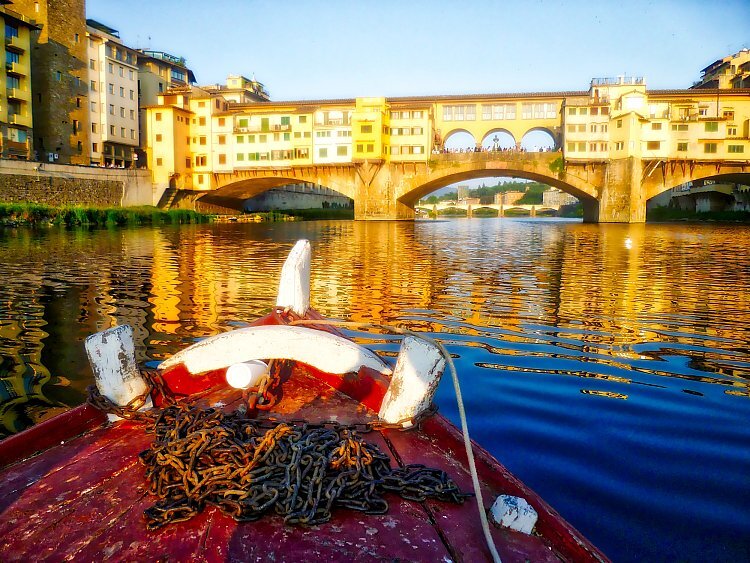 ---
Unforgettable emotions
The view of Florence from the Arno is something truly magical, especially at dusk, when the sky turns pink and monuments are reflected on the water in fiery hues. A romantic tour to share with your loved one, but not only, because it will also lead to the discovery of the most famous and significant places of the city, seen from a really special perspective.
The traditional boats in Florence are called barchetti and are conducted by a Barcaiolo, in the best Florentine tradition.
The guide will reveal the secrets of the Arno and the history of the extraordinary palaces which run along the river. The tour will pass in front of the Uffizi Gallery, which houses the most precious treasures of Renaissance art, under the Ponte Vecchio and the Vasari Corridor and it will go on to the Ponte Santa Trinita and Palazzo Corsini.
During the boat tour you will enjoy a cool drink made with sparkling wine (Italian Prosecco) to celebrate this unique occasion. Meanwhile, the guide will give you historical information, but also funny and curious anecdotes about the city, the river that runs through it and its palaces.
Description
Let's take a cruise down the Arno River, all aboard! (H3)
Duration
In the morning, I spend an hour and a half, and in the evening, it's just an hour.
About
On the Arno river, experience the unparalleled treat of taking a boat tour in Florence. Enjoy a slow and calming ride in the city's version of the Venetian Gondola called the "barchetto." This traditional vessel allows you to leisurely soak up the beauty of Florence. One of the four original
barchetto
s waits at the boarding point on the banks of the river. Your seasoned guide will escort you there. This wooden vessel is entirely unique in its construction. As you embark on your journey, your guide will regale you with tales of Florence's long and storied history. The local
barcaiolo
, using a long wooden pole, will navigate you gracefully across the rippling water. We'll delve into the depths of the Arno, uncovering its secrets, and marveling at the beautiful bridges, towering towers, and opulent palaces. As we glide along beneath the Ponte Vecchio, you'll have ample time to soak in the beauty of the surrounding area. Upon emerging, we'll relish in the grandeur of the Uffizi Gallery, Palazzo Corsini, and the stunning Santa Trinita Bridge, admiring them from the middle of the river. So sit back, relax, and experience Florence in a way that few people ever do. Boarding for your unique cruise begins with a special Italian breakfast, or, onboard, you can indulge in a chilled glass of wine for adults or a soft drink for children along with a refreshing aperitivo with an Italian touch. Entering the traditions and splendor of Florence is best accomplished through our
Florentine Gondola Tour
. It is a remarkable way to experience the city. Embark on a one-of-a-kind adventure with our unconventional voyages showcasing the beauty of Florence. Your trip to Italy will be an unforgettable memory.
Additional information:
The following text contains more details about the topic at hand. Keep in mind that the information presented may vary in structure and complexity. With that said, it is vital that you scan through the entire paragraph to absorb all the information and not miss any vital points.
Aboard a mini-cruise down the Arno River, travelers in Florence can take a boat tour that lasts around 50 minutes. - This tour goes on for 1.5 hours, and a breakfast that's Italian is available for the 9:30 AM slot. - An Italian-style breakfast will be on offer for the 9:30 AM morning cruise, which lasts just 1.5 hours. - At 9:30 AM, a 1.5-hour boat tour is scheduled to depart, and attendees can opt to start their day with an Italian breakfast. - Get the day off to a good start with a 9:30 AM boat tour that lasts for 1.5 hours, and treat yourself to a traditional Italian breakfast. - An Italian breakfast is being served to coincide with the start of a 1.5-hour boat tour scheduled for 9:30 AM.
For the boat tour at 6:00 PM, a refreshing pre-dinner drink - the "Cool Wine aperitivo."
Guide licensed in history who speaks English.
Highest quality only available in English
Official guide
Guided boat tour (about 50 minutes)
Reductions
Reduced/Half Ticket:
Children between 4 and 12 years old (valid identity document needed)
Free Ticket:
Infants between 0 and 3 years old (valid identity document needed)
MEETING POINT
BOOKING OFFICE, Piazza Mentana 2red FIRENZE (opposite the Arno River)
To remember
We cannot wait to welcome you to the land of authentic products and unforgettable experiences.
Clients are required to be at the meeting point 15 minutes prior to the scheduled departure time. Tours will start at the exact scheduled time.
Please take this into consideration when arranging your travel schedule. No delay, even for a few minutes, can be tolerated and missing the experience won't entitle you to any refund, not even a partial one.
We regret to inform that this tour is not suitable for guests with wheelchairs or with impaired mobility.
Children under 18 must be accompanied by an adult. Please note that Italy's law doesn't permit selling alcoholic beverage to teens under 18 y.o. so clients under this age will be served non-alcoholic beverages.
Please inform us of any food intolerance or allergy in advance.
Please note that pets are not allowed on this tour
Cancellation Policy
The rain might cause the tour to be cancelled and we won't be able to depart. Proceeding with the tour is our main priority, but inclement weather may impede our ability to provide an optimal and secure outing. Guest options are available if the tour is cancelled. This option is only applicable in the case of a cancellation.
One can receive a Rain check that's available for use on the next day or at any point that follow. This voucher, provided to the client, last up to a year from its original date and can be given or sold to another for use in the future. It's a valuable asset, potentially usable on any tour offered by our company.
Cancellation of any tour guarantees a full refund of the payment. Safety and comfort are paramount for our clients, just so you know. At the designated time, customers are expected to arrive at the designated meeting place or notify the company beforehand. Refunds are not possible for individuals who have failed to arrive for their scheduled appointments.