Duration: around 4 h
Photos allowed
Priority access
Visit of the Colosseum
Walking tour with an expert guide
What to expect
Small group tour
Skip the line access to the Colosseum
Licensed English-speaking guide
Access to the Roman Forum
Walking tour of Rome's highlights
Italian gelato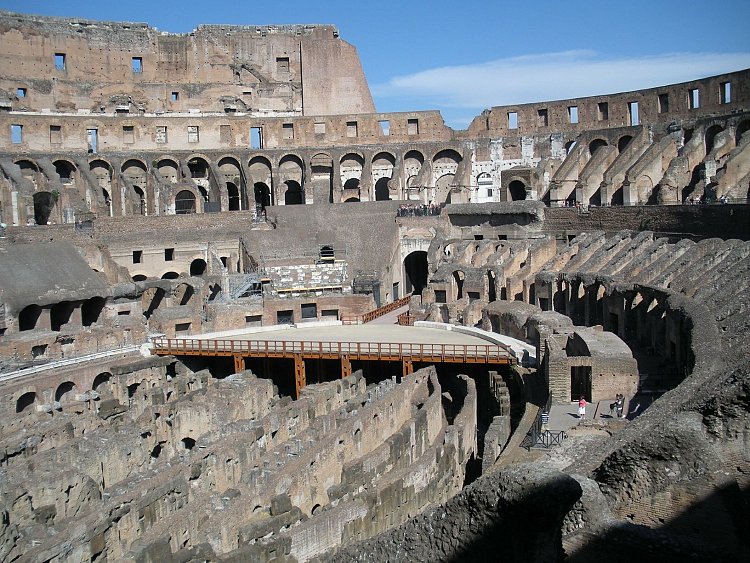 Rome walking and Colosseo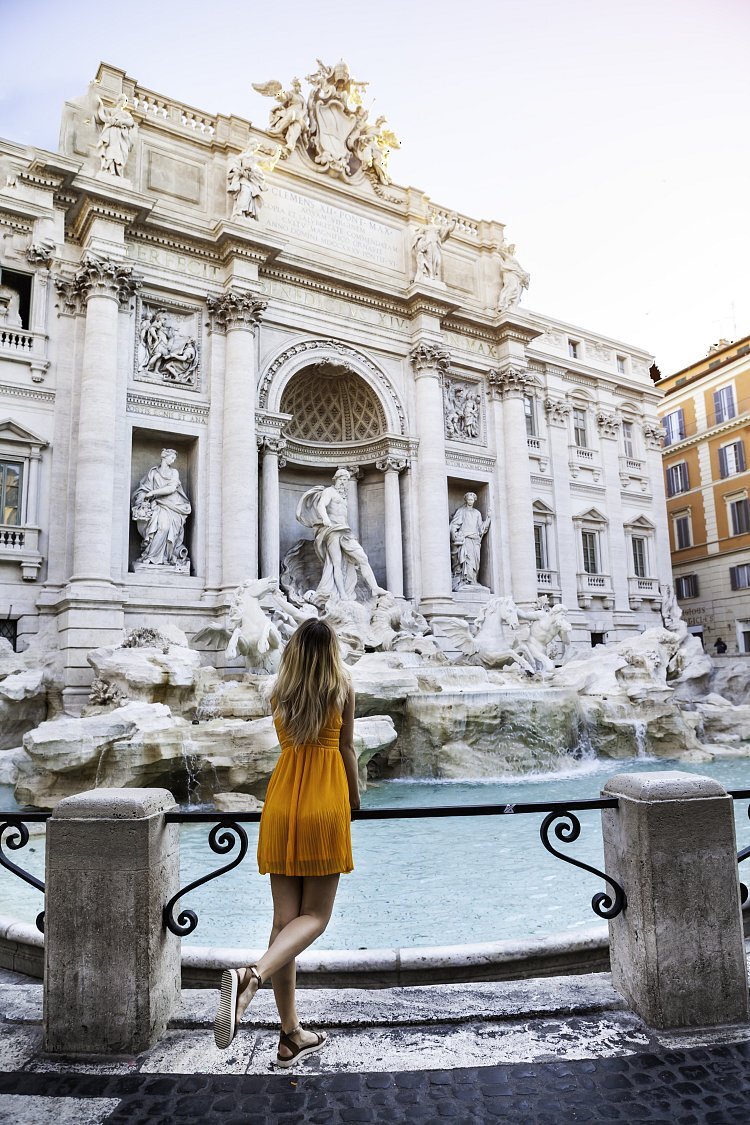 Rome walking and Colosseo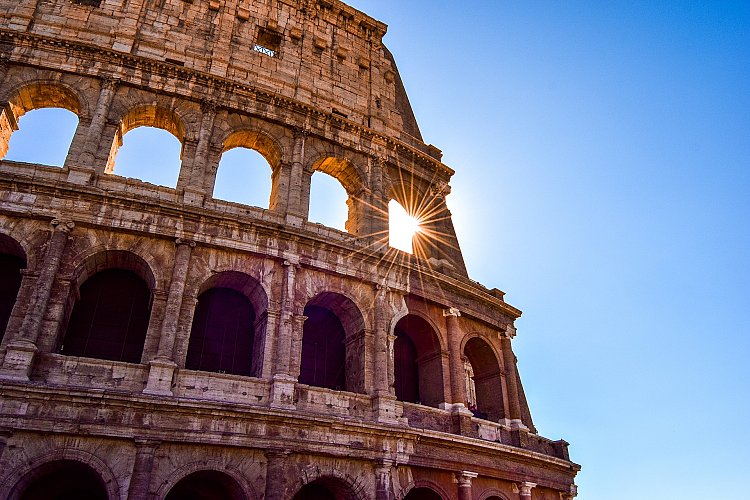 Rome walking and Colosseo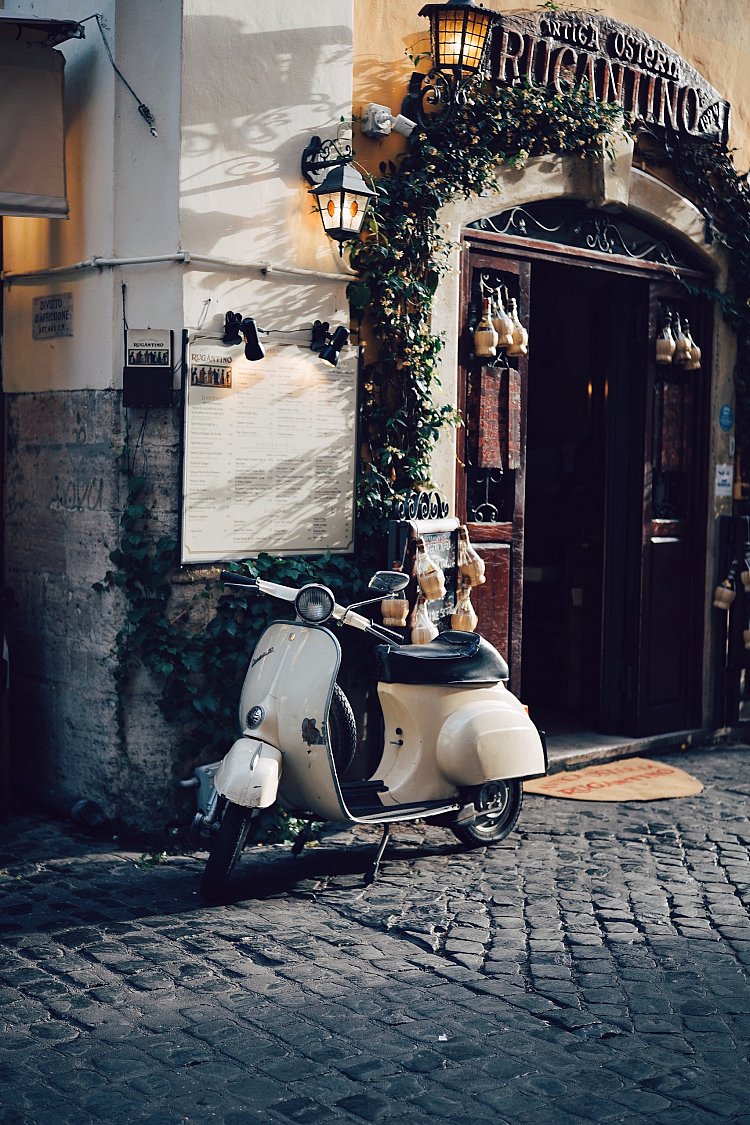 Historical Rome walking tour and Colosseum guided tour
---
Exploring Rome with a local guide
This Rome walking tour will let you explore and learn the whole history of Rome, from its foundation in 753 BC up to contemporary times, through an in-depth and up-close look at its architecture and landmarks across the city center. With a professional English-speaking guide as a leader, you will see the Colosseum, the world most ancient, best preserved, and most photographed Arena.
Inside the Colosseum, you'll be amazed by the sheer beauty of this incredibly well preserved arena, and you will learn about the history, the legends of the brutal Roman games, the fights between gladiators and beasts.
The tickets will allow you to skip the line, so in your extra time you'll be able to keep wandering around inside the Colosseum or maybe add your own moment of exploration to your tour and take a walk in the Roman Forum and go see from up close the outstanding set of other landmarks, buildings and ruins there, such as the temples of various emperors or the impressive Arch of Titus.
It will also be your chance to visit some other famous and renowned places in Rome, among which the Spanish Steps, Trevi Fountain, Pantheon, Italian Parliament Building, Altare della Patria, while enjoying the taste of some signature local flavors such as coffee and gelato.
Description
Explore Rome on foot with a tour that's full of wonder. Take in the most beautiful and captivating sights the world has to offer.
Duration
With a break included, a total of 8 hours were spent.
About
Led by an expert English-speaking guide, embark on a thrilling walking tour of Rome, where you'll explore the city's outstanding center and discover over 2000 years of unique history. Along the way, you'll have the opportunity to visit the world's most ancient, best-preserved, and most photographed arena- the Colosseum. With our signature walking tour of Rome, you're sure to enjoy impressive sights and learn from an engaging and knowledgeable guide. From modern times all the way back to the Roman foundation, our Rome walking tour guides you through a journey of architectural transformation and historic evolution during the baroque period. In Rome, there's a ton of spots you don't want to miss. Better catch the Pantheon, Colosseum, Altare della Patria, Italian Parliament Building, Spanish Steps, and Trevi Fountain. Additionally, there's a lot more to see - so don't forget to follow your guide. On our exclusive Rome walking tour, you'll have the chance to experience the Colosseum and all its legends. Watch as the wild beasts and slave-turned heroes fight for their lives, or imagine yourself as an Emperor, watching the excitement unfold in the tribunes. With your skip the line tickets, gain access to the Roman forums, where you can take a pleasurable walk and explore the many breathtaking ruins of the emperor sites. Don't forget to check out the Arch of Titus, the temple of Vespasian, of Saturn, of Antonius Pius, and much more on your adventure. "On the way, indulge in our delicious refreshments of Italian gelato and ice cream! Discover "the cradle of History" with our one-of-a-kind Rome walking tour at an unbeatable price. Follow in the footsteps of the Romans on this extraordinary expedition - it's the best way to uncover the treasures of Rome in a single day! Don't wait, take advantage of this exceptional offer today.
Info, take two
In order to achieve a more interesting version of the following paragraph, it requires the sporadic rearrangement and removal of certain words and phrases. This may occasionally lead to a slightly less logical structure of the paragraph, but with the presence of commonplace words, it will ultimately remain coherent.
Touring professional who speaks English superbly
Roman Forum and Colosseum access without waiting in line
Rome – a walking tour experience like no other!
The highest quality is achieved only in English.
Italian ice cream, also known as gelato
The tour has a capacity of anywhere between 1 and 15 individuals.
Local official guide
Entrance with priority access
Guided tour of the Colosseum
Access to the Roman Forum
Walking tour of Rome
Ice-cream
Cancellation Policy
Credit or full refund options are available to clients who cancel their activity with at least two days' notice. Your scheduled activity must be attended or the complete charge will be incurred.
Meeting Point
Piazza di Spagna, Roma (RM)
SPANISH STEPS, meet our tour leader in front of "Babington tea room" - [SEE ON MAP] (https://www.google.com/maps/place/Babingtons/@41.9060223,12.4820251,14z/data=!4m5!3m4!1s0x0:0x6a55bafd71bcd2d5!8m2!3d41.9060647!4d12.4823296?shorturl=1).
Clients are required to be at the meeting point 15 minutes prior to the scheduled departure time.
To remember
We cannot wait to welcome you to the land of authentic products and unforgettable experiences.
Please let us know in advance any special need or impaired mobility of the clients and we will do our best to accomodate them.
Shorts, big bags and liquid bottles will not be allowed inside the museums.
Even with the skip-the-line entrance, there is still a compulsory security check which may cause some delays in entering the museum.
PLEASE NOTE: in order to purchase the Colosseum tickets, we kindly need to receive in advance the names of all participants (accordingly to the ID card).