所要時間:3時間30分
許可された写真
完全なイタリアの夕食
4つのトスカーナワインの試飲
何を期待します
美味しいイタリアンディナー
4種の素晴らしいトスカーナワイン
経験豊富なソムリエによる解説 
ワイン、フレーバー
Did you know that the best and the most delicate wines just originate in Tuscany? Make sure to enjoy this incredible experience of Italian culture!
As you taste 4 extraordinary Tuscan wines, each one will be accompanied by light yet excellent course to complete a full dinner. We offer you the unique opportunity not only to taste excellent wines with delicious Italian dishes, but as you enjoy each wine and course, you will also hear interesting information on the wine and its area of production given by an experienced Sommelier. You will be able to enjoy a marvellous dinner, wines and ask any questions you might have!
Rest from sightseeing and a long day of walking and enjoy a great Italian dinner with 4 great Tuscan wines!
Menu
First tasting
Wine: Chianti Classico docg Lamole di Lamole 2009
Appetizer: Mille-feuille of grilled vegetables baked with ham and "bufala" cheese, fried bread stuffed with mozzarella cheese and arancine rice ball
Second tasting
Wine: Bolgheri rosso doc Tenuta Campo al mare 2009
First course: Pici of Siena (pasta) with bacon, tomato and "Pecorino" cheese
Third tasting
Wine: Brunello di Montalcino docg Renieri Castello di Bossi 2005
Secound course: Fillet of Cinta Senese with lard sauteed with white wine and herbs, served with potatoes and mixed salad
Fourth tasting
Wine: Aleatico dell'Elba doc Cecilia 2008
Dessert: Chocolate cake with caramelized orange zest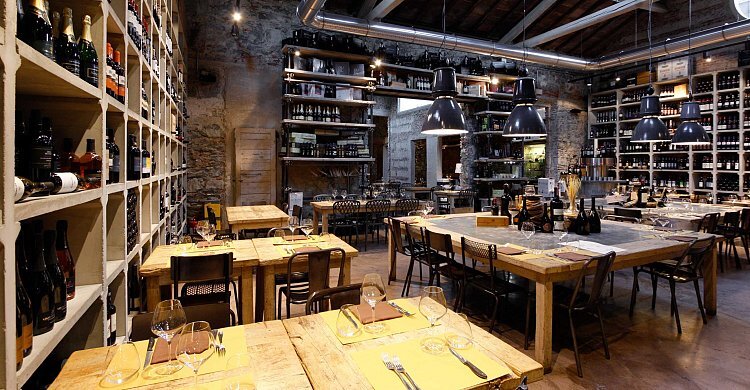 ---
含まれるもの
完全なイタリアの夕食
4つのトスカーナワインの試飲
利用可能なオプション
このウェブサイトのガイド付き予約では、チケットに加えて次のオプションを購入することができます。
覚えている
The explanation is only in English and Italian
The voucher will be sent via email within 24-48 hours after purchase (on weekdays) with instructions on how to reach the place
We inform you that, once booked, the date and time selected are binding. Please arrive at least 15 minutes before the starting time (6.30 pm).
---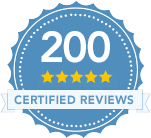 What means?
4 Reviews

Brazil
5 years ago
Leila Fatima
"Excelente jantar/degustação, com muitas informações e bons vinhos. Recomendo com certeza."

Canada
7 years ago
Julie
"Délicieux souper! Vin savoureux et belle présentation! Ce fut une agréable soirée! "

United States
7 years ago
Cynthia
"The wine and meal were perfectly matched and absolutely delicious.. "

United States
7 years ago
Katherine
"This was one of the best meals of our whole trip. The wine was superb and the restaurant and staff was just amazing. Could not have asked for a better end to our stay in Florence. The location of the place is very deceiving - it's off the beaten path but well worth the effort to get to. "