Duration: around 5.5 h
Photos allowed
Local food tasting
Lunch with wine tasting
What to expect
Visit of the Central Market
Local food tasting
Private lesson with a local chef
Prepare with your hands your own lunch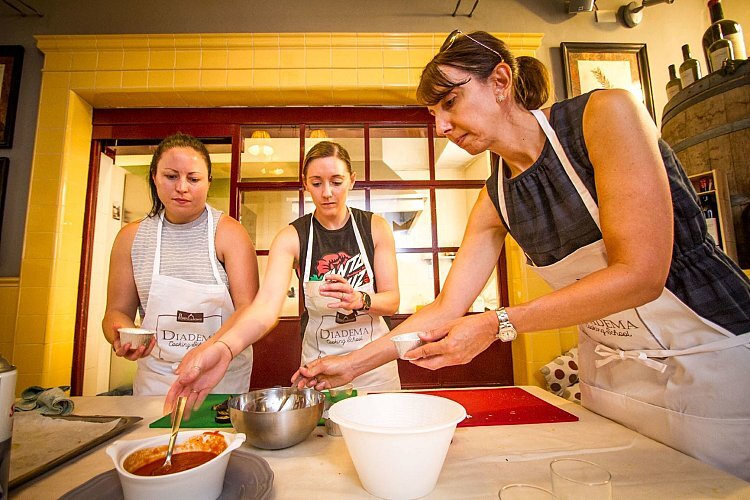 Cooking in Milan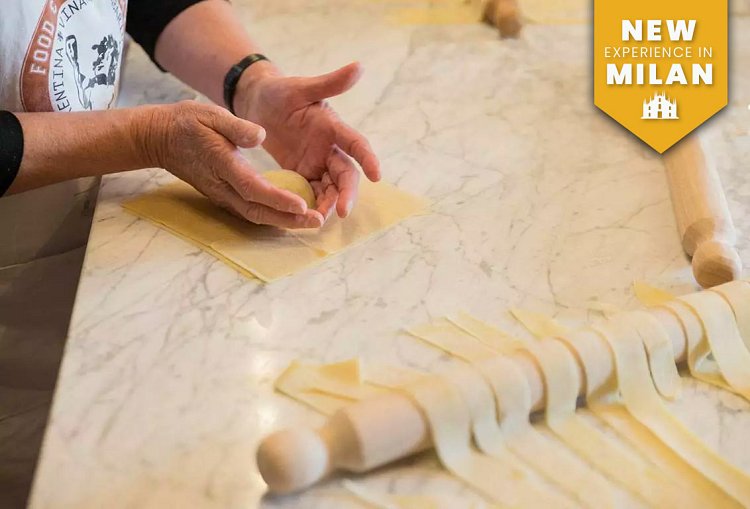 Cooking in Milan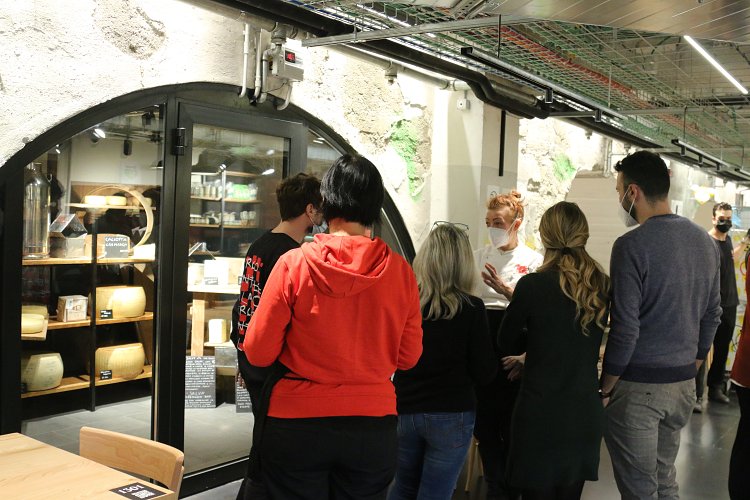 Cooking in Milan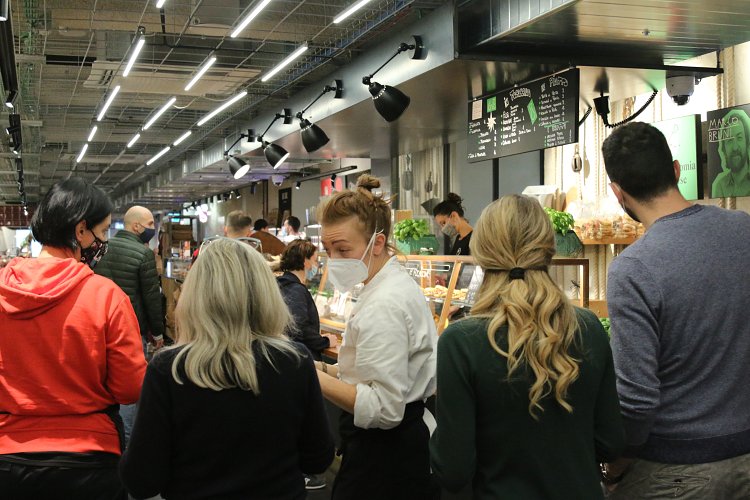 Cooking in Milan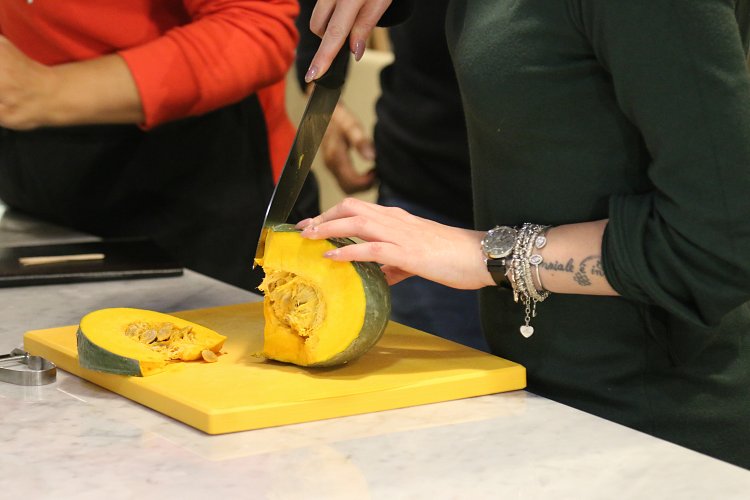 Cooking in Milan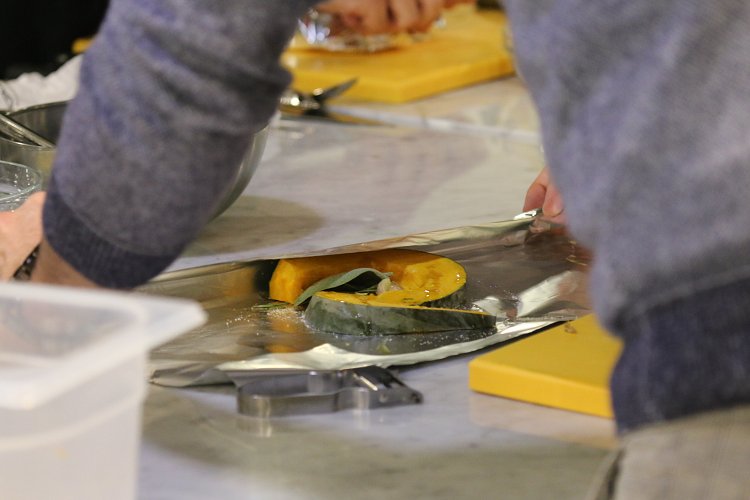 Cooking in Milan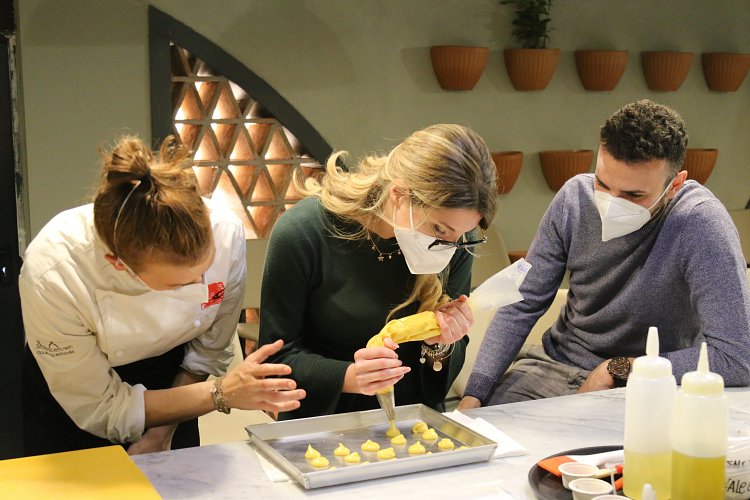 Cooking in Milan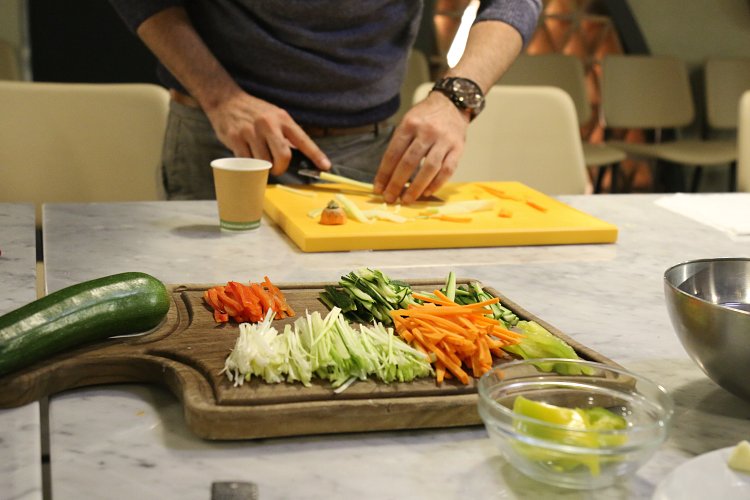 Cooking in Milan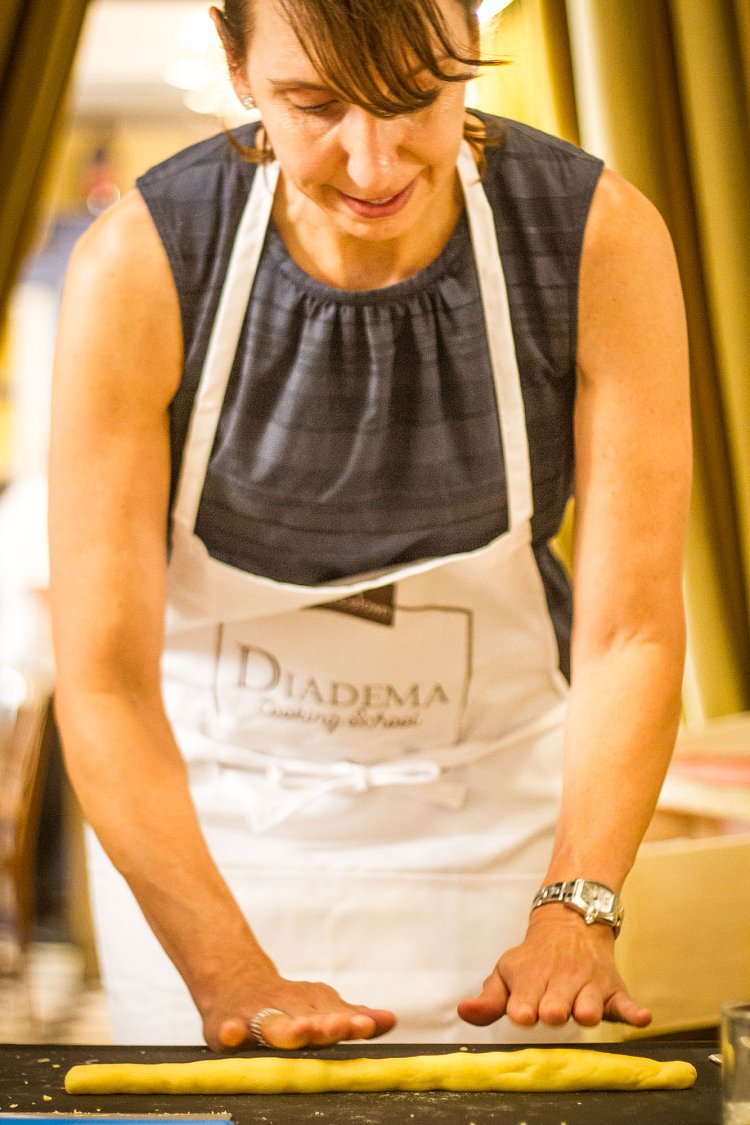 Cooking in Milan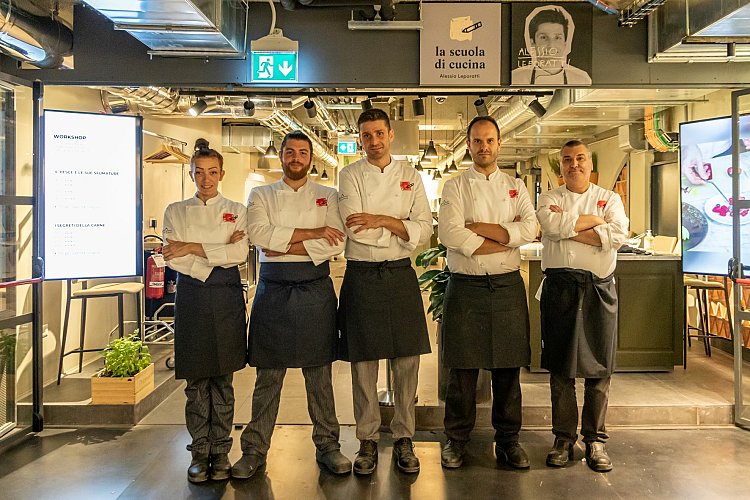 Cooking in Milan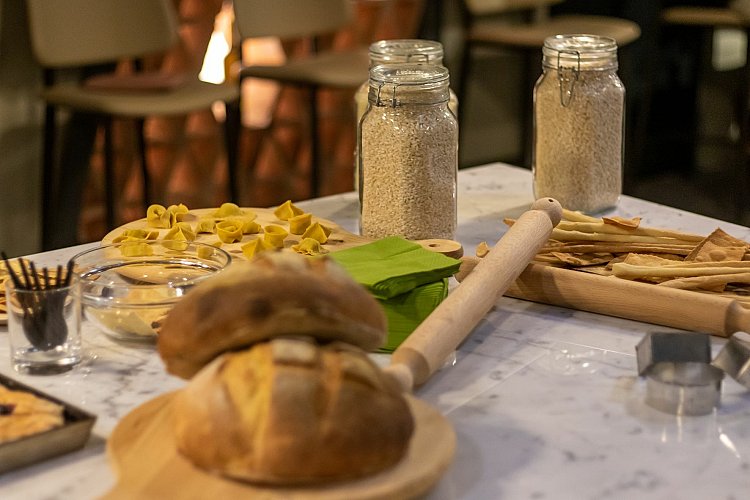 Cooking in Milan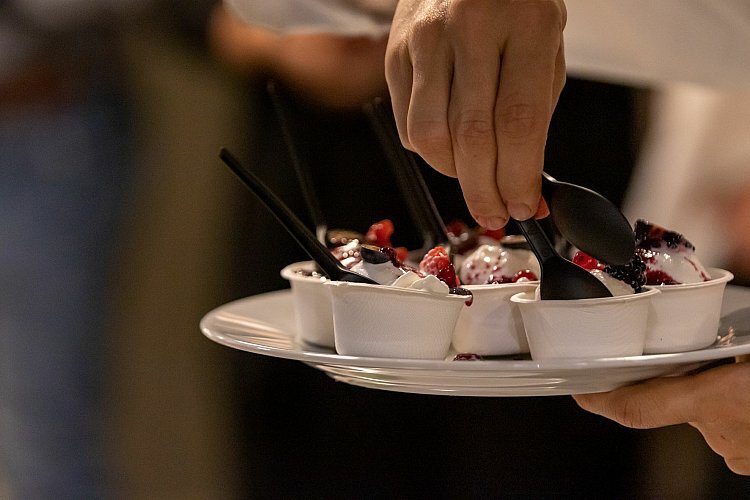 Cooking in Milan

Private Pasta & Risotto cooking class in Milan and Market food tour

Private Pasta & Risotto cooking class in Milan and Market food tour

Private Pasta & Risotto Cooking Class In Milan And Market Food Tour















---
The magic of Italian cuisine
Are you in Milan and are you tired of visiting museums and walking around the city? Are you looking for a fun activity for you and your family? This Private Cooking class is the perfect experience for you!
As you know, a large part of Italian tradition also goes by the food culture, and for a day you can discover all the secrets of local cuisine directly from an Italian chef at your private disposal.
You will meet him directly inside the Central Market where, among various shops of local products, he will show you how he himself chooses the freshest ingredients for the preparation of the dishes; then you will reach the nice cooking location where you will start preparing your lunch with your own hands!
The private tour option will create an intimate and relaxed atmosphere with your chef and will allow you to fully enjoy the experience by being able to ask him all the questions that will satisfy your curiosity about the tricks of the trade.
While cooking, you will also have the chance to taste some local cheese with a well deserved glass of wine.
You will learn how from simple ingredients such as eggs and flour a tasty fresh handmade pasta can be born, and you'll prepare the perfect sauces to accompany it. A typical Italian meal cannot end without a dessert so, once prepared, you can finally sit comfortably at the table and enjoy everything you have made.
At the end of this private experience, you will receive an Attendance Certificate to bring back home together with all the recipes you have learned!
Description
Milan's cooking scene offers a trendy and interactive experience with hands-on classes that will leave you jiving your hands with joy. Put on your dancing shoes and join the snazzy jazzy crowd as you learn to cook delicious Italian dishes.
Duration
Hours go by, five in total.
About
Italian cuisine, full of delectable flavors, is packed into a vibrant, stylish, and stunning atmosphere that is nothing short of glamorous and alive. Italy's most fashionable food trends and sought-after Michelin-star restaurants can be found in Milan, a city that never sleeps and throws glitzy, a la mode parties. In downtown Milan, indulge in the choicest local dishes and pick up skills to create savory pasta and tempting treats… The unique Private Market Tour and Cooking Class is a delectable adventure offering a full culinary experience. Step into the heart of Milan to experience an alluring private cooking class with a professional and charming chef that will teach you the ways of traditional Italian cuisine. Held in our lovely cooking facility, the class is a one-of-a-kind experience that will leave you feeling accomplished and satisfied. Led by your chef, start your exploration of Milan's scrumptious bottegas, or local delis, where you will sample some of the finest products they have to offer. You will get to learn about the local specialties and age-old gastronomic traditions. Engage in conversations with the vendors and have your chef share with you the secrets of Italian delicacies. It's time to roll up your sleeves and get hands-on in the kitchen! Your personal chef will guide you as you learn the tricks of the trade. Whip up picture-perfect pasta, mix and season sauces, and even make dessert! Mince, sauté, stir, and savor the fruits of your labor, including handmade pasta, a risotto demo, and more. In downtown Milan, enjoy the most delicious meal you've ever tasted – the one you prepared yourself. Take a seat and savor the experience.
Once the meal is finished, be sure to proudly show off your Cooking Class Attendance Certificate and Digital Recipe Booklet to impress others with your new skills. These recipes can also be shared with loved ones upon your return home.
Notes:
Hand-made pasta, pasta sauces, cheese fondue and a dessert will typically comprise the menu, with slight variations according to the season.
Included in the culinary options are vegetarian and alternative recipes for those with allergies or intolerance. Advance warning is appreciated, but all are welcome.
Info Galore!
Throughout the following paragraph, sporadic rearrangement and removal of text have been implemented to create a unique delivery of information. Words have been selected that are not too unfamiliar; this ensures that the text flows at a proper pace and sounds natural.
Come along with our Chef on a tour of Milan's Central Market
Tasting of local products and food
Milan's cooking class
Cooking utensils and apron are necessary items to utilize
Lunch ingredients all in one place
(2 glasses of wine) Lunch with
Wine
Certificate of Graduation
Recipes in a digital booklet
In advance, please inform us if you are vegetarian because we have suitable options!
"This tour, unfortunately, cannot cater to individuals with celiac," we deeply apologize to announce.
Visit of Milan's grocery market with a private chef
Local food tasting
Cooking class in Milan with a private chef
Use of apron and cooking utensils
All ingredients for your lunch
Lunch with Wine Tasting (2 glasses of wine)
Graduation Certificate
Booklet with recipes
Meeting Point
Via Giovanni Battista Sammartini corner, Piazza Quattro Novembre, 20125 Milano MI, Milan
Look for our chef at the info Point inside Mercato Centrale, on the ground floor.
Address: Via Giovanni Battista Sammartini 1 (corner piazza IV Novembre) next to Central Rail Station.
Clients are required to be at the meeting point 15 minutes prior to the scheduled departure time.
Cancellation Policy
Until the commencement of the booked services, if renunciation is communicated to Florence-Tickets.com 8 days prior, the entire amount will be refunded to you.
The renunciation|No refund|booked services|Florence-Tickets.com|7 days before the starting|if the is given to of are due.|
Travellers can't get a refund if they choose to end their travel prematurely or if they have already started the service.
To remember
We cannot wait to welcome you to the land of authentic products and unforgettable experiences.
We kindly request that you factor this into your travel plans. Regrettably, we are unable to accommodate any delays, no matter how brief, and we regret to inform you that failing to attend the experience will not qualify for a refund, including partial refunds.
Please inform us of any food intolerance or allergy in advance. THIS TOUR IS NOT SUITABLE FOR CELIAC.
Please let us know in advance any special need or impaired mobility of the clients and we will do our best to accomodate them.
Children and teenagers under 18 years of age should always be accompanied by at least one adult. In the event that this requirement is not met, we retain the right to exclude the underage participant, and unfortunately, no refund will be provided.
Please note that Italy's law doesn't permit selling alcoholic beverage to teens under 18 y.o. so clients under this age will be served non-alcoholic beverages.
Please note that pets are not allowed on this tour.