Duration: around 3 h
Photos allowed
Priority access
Underground access to the Colosseum
What to expect
Private tour
Skip the line access to the Colosseum and Roman Forum
Licensed English-speaking guide
Exclusive underground access to the Colosseum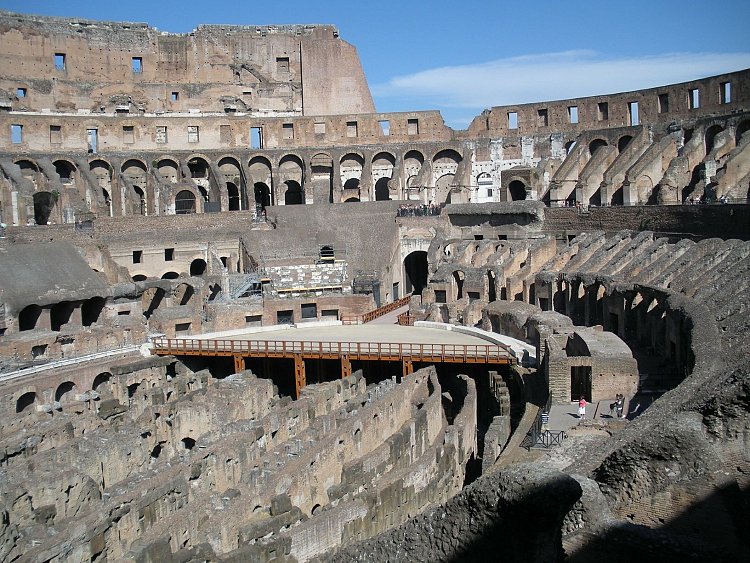 Underground tour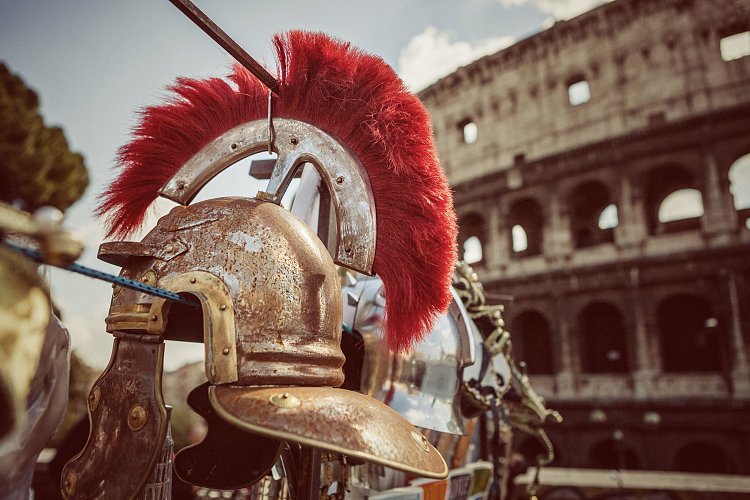 Underground tour
---
Dive into the history of Rome
If history is your passion, our Ancient Rome tour might just be what you're looking for! Get ready for an unforgettable experience traveling back 2000 years, through ruins of temples and stunning archaeological sites, discovering the history of the citizens of history's greatest empire.
With our private professional guide, your day will start from an in-depth visit of the Colosseum, an enormous amphitheatre, built between 70 and 72 AD during the empire of Flavius. Your special skip-the-line tickets will allow you to enter from right underneath the main row of tribunes!
You will be amazed at the complexity of the architecture and masterfully built structure, which allows the Colosseum to stand tall freely on the ground, and you will be thrilled to explore the underground level where other general tourists are not admitted. See the cells used by gladiators and fighters to warm up, the cages where animals were kept, and the skillfully crafted wooden elevator that was used as an entrance to the Arena directly from the underground.
The Roman Forum awaits for you after finishing your extensive visit to the Colosseum. You'll follow your guide's lead in a walk through this immense park, past columns and ruins, and you'll learn all about the life and times of the ancient Roman citizens. You'll be able to stop by and admire Titus' Arch, the temples of Vespasianus and Antoninus Pius, and a seemingly endless number of other landmarks and sights. Ending the tour you will hike up to the Palatino Hill, to stand on the very ground where Rome was built in 753 BC.
Please note: exact departure time of this tour will be informed one month prior to booked departure date.
What is included
Local official private guide
Entrance with priority access
Private guided tour of the Colosseum and Roman Forum
Exclusive underground access to the Colosseum
Meeting Point
COLOSSEUM, in front of the "Arco di Costantino" looking at the Colosseum from the short side of the arch
To remember
The meeting point is located in ROME at the COLOSSEUM, in front of the "Arco di Costantino" looking at the Colosseum from the short side of the arch.
The tickets will be sent via email within 24-48 hours after purchase (on weekdays) with instructions on how to get there and what to do to enter.
Please note: due to the particularlity of this tour, the exact departure time will be communicated from one month to departure date.
We inform you that, once booked, the date and time selected are binding. Please arrive at the meeting point 15 minutes before the starting time.
Even with the skip-the-line entrance, there is still a compulsory security check which may cause some delays in entering the museum.
Please let us know in advance any special need or impaired mobility of the clients and we will do our best to accomodate them.