Duration: around 3 h
Photos allowed
Local food tasting
Private official guide
What to expect
Private walking tour of Venice
Local food tasting
Private tour with local guide
Italian breakfast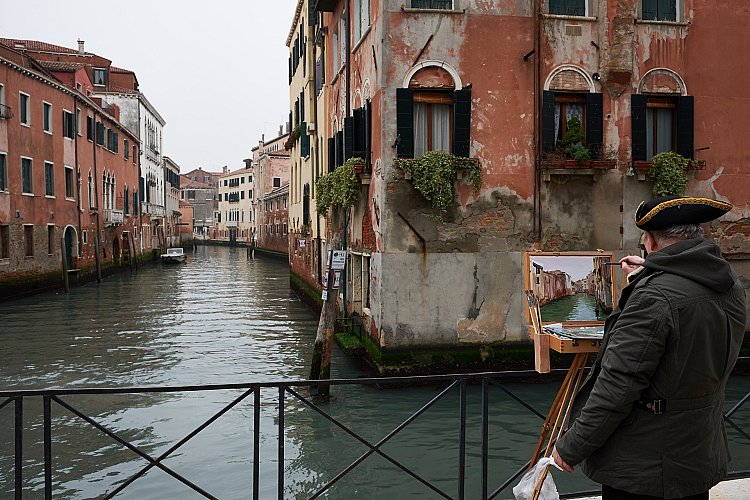 Venice walking tour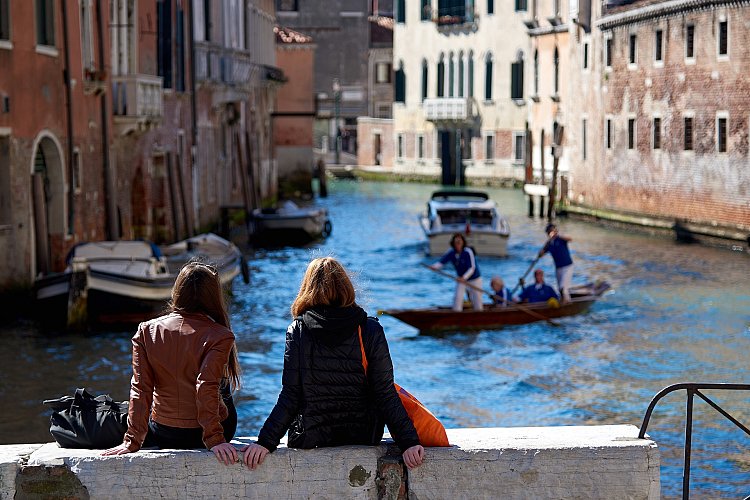 Venice walking tour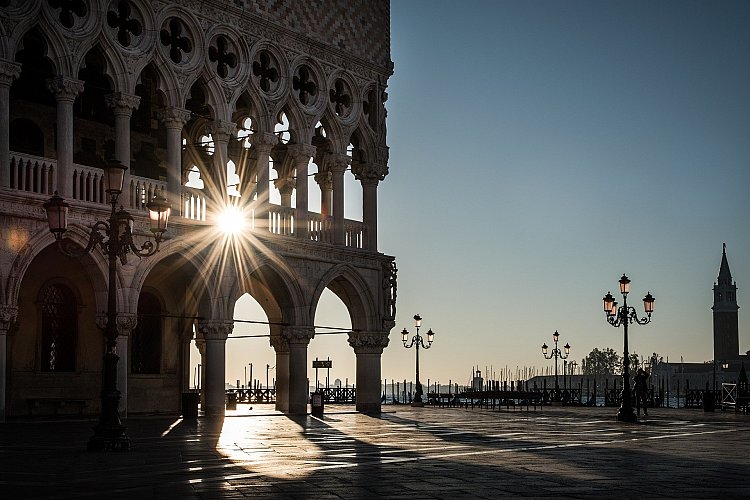 Venice walking tour

Private Venice History And Gastronomy Walking Tour
---
Influences from the East...
If I say "Venice", everyone immediately thinks of a romantic city with its bridges over the canals crossed by gondolas, but thanks to this Private Walking Tour you can discover the other hidden but equally fascinating sides of this city; in fact you will walk through its squares and alleys, listening to the explanation of your private expert guide and you will taste some of the typical products of the Venetian tradition!
The history of Venice is one of the most peculiar among those of other Italian cities, in fact its strategic position directly overlooking the sea made it in a short time the master of commercial relations with the East, especially with the ancient city of Constantinople. .
Your guide will show you how this cultural contamination has left a great imprint on the culture of Venice, today very visible for example in the architectural style and in the beautiful mosaics that you will be able to admire in the St. Mark's Basilica overlooking the famous St. Mark's Square.
Your walking tour will also be enriched by various tasting stops, starting from the typical Italian breakfast with espresso coffee and a piece of pastry, up to the so-called cicchetti, small tastings of traditional cuisine that often constitute a sort of aperitif that accompanies a glass of good local wine.
With this private tour you will have therefore fed your mind with notions of art and history, and satisfied your palate with the tastings provided for you along the way!
Description
Explore the flavors and colors of La Serenissima on an enchanting private tour of Venice.
Duration
Hours went by, a total of 3, in between events.
About
An enchanted garden is what you enter when you leave behind the usual sights and habits, as Venice is so different from any other place. These are the words of Mary Shelley, who once wrote about the uniqueness of Venice. Taste and explore the magnificent fairytale city with a Venice Private Tour, which offers an exclusive experience with a dedicated and knowledgeable private guide for you, your family, or friends. Get ready to explore Venice in a one-of-a-kind way during our Venice Private Tour. We'll guide you through the alleys, over bridges, and along canals, giving you glimpses of the city's stunning marble palaces, arcades, and domes. This unique city is built on a lagoon, with its network of tiny islands connected by both land and water. You won't see any wheeled traffic here and the "main streets" are actually made of water, where boats reign supreme. It may sound far-fetched, but it's true! Joining the locals in their favorite cafés and markets during the day will be a rare treat. This will give you an insider's view of Venetian lifestyle and the opportunity to enjoy delicious local specialties and sip on local wines. Breathe in the uniquely exotic atmosphere of one of the most romantic and amazing cities in the world as you meet your guide and set off to marvel at the treasures. Led by a charismatic private guide, our Venice Private Tour will allow you to catch unexpected awe-inspiring views while learning about the city's dramatic and eventful history. Gaze at the luxurious St Mark's Square, with the arcaded Procuratie building and Correr Museum on either side, and the exotic polychrome domes of the grand St. Mark's Basilica above. Take in the historic Doge's Palace, also known as Palazzo Ducale, which served as the seat of the Venetian government in the past. Additionally, explore the Palace of Justice and chilling dungeons, as well as the Doge's personal living quarters. Hear the tragic past behind the name as you admire the world-famous Bridge of Sighs with your guide by your side. For a true Venetian experience, make sure to pause and visit the cozy cafes and small restaurants that you come across. Sampling some of the mouthwatering local cuisine is a must-do - especially the well-known cicchetti, small bites akin to tapas that use fresh and local ingredients! On your Venetian adventure, your guide will lead you to the iconic Ponte di Rialto bridge. Once there, you'll explore the Rialto Fish Market and indulge in a mouth-watering Venetian treat. Afterward, hop on board your private gondola for an unforgettable Venice Gondola Tour. Our History & Gastronomy Venice Private Tour is a one-of-a-kind experience that provides an exclusive perspective unlike any other.
Info Galore!
There's a plethora of information to be had on this subject. From great articles written by experts to videos showcasing new techniques, there's always something new to learn. Don't let yourself get stuck in a rut with your current knowledge. By exploring all the resources available, you can stay ahead of the curve and ensure your success in this ever-evolving field. So don't hesitate, start your journey towards enlightenment today!
Walking tour with a private guide
Breakfast in Italy features traditional dishes that are unique and delicious.
Italian Breakfast
From sweet pastries like croissants and brioche to savory frittatas and salumi, Italian breakfast choices are numerous and diverse. Enjoy a classic cornetto with a cappuccino at a local café or indulge in a panettone during the holiday season. No matter what you choose, breakfast in Italy is a culinary experience that should not be missed.
Tasting of specialties unique to the area
A knowledgeable guide fluent in English to show you around
Private local guide
Private walking tour of Venice
Tastings of typical Venetian products
Italian breakfast with espresso
Meeting Point
P.za San Marco, 1, Venezia (VE)
St. Mark's Square: under the column with the lion on the top, in front of the Doge's Palace.
Clients are required to be at the meeting point 15 minutes prior to the scheduled departure time.
Cancellation Policy
Florence-Tickets.com can receive a full refund if the initiation of services is relinquished within 8 days. With more than 6 days of anticipation, Florence-Tickets.com should be provided with the renunciation in order for the payment to be returned.
Entitlement to a refund will not be granted to travellers who discontinue their service midway.
To remember
We cannot wait to welcome you to the land of authentic products and unforgettable experiences.
Wear comfortable walking shoes.
We regret to inform that this tour is not suitable for guests with wheelchairs or with impaired mobility.
Please specify if there are any food restriction we should be aware of.
Please note that Italy's law doesn't permit selling alcoholic beverage to teens under 18 y.o. so clients under this age will be served non-alcoholic beverages.