Geldigheid: 2 daags
Foto's toegestaan
Audiogids beschikbaar
Toegankelijk
Wat te verwachten
Bezoek Florence comfortabel gezeten in een bus met van te voren opgenomen toelichting
Twee routes met slechts één ticket
Hop on en off zovaak u wilt


---
Te bezichtigen vlakbij de haltes
Lijn A
SMN Station
Piazza della Libertà
Piazzale Donatello
Beccaria (Sant'Ambrogio, commercial areas)
Santa Croce
Verdi Theater
Lungarno Pecori Giraldi
Ferrucci
Piazzale Michelangelo (San Miniato church)
Galileo
Villa Cora
Piazza della Calza (Porta Romana, Boboli Garden)
Pitti (Carmine, S. Spirito, Piazza San Felice)
Frescobaldi
Guicciardini
Ognissanti
Santa Lucia
SMN Station
Lijn B
Piazzale Michelangelo (San Miniato church)
Ferrucci
Lungarno Serristori Demidoff
Grazie
Zecca Vecchia
Lungo l'Affrico
Viale Righi (Hostel)
San Domenico
Regresso
Fiesole
Regresso
San Domenico
Viale Righi
Stadium
Matteotti
Libertà
La Pira
Leopolda
Piazzale delle Cascine
Shelly Cascine
Vittorio Veneto
Curtatone
Soderini
Tasso
Porta Romana
Machiavelli
Galileo
Piazzale Michelangelo
Inbegrepen
Ticket geldig voor 2 daags
Hop on en off zovaak u wilt
Twee routes om alle bezienswaardigheden van de stad te ontdekken
Toelichting van te voren opgenomen in Engels, Italiaans, Frans, Spaans, Duits, Russsisch, Japans, Portugees.
Beschikbare opties
De volgende opties kunnen worden gekocht in aanvulling op de tickets in de begeleide boeking op deze website.
Prijsverlagingen
Gereduceerde/ halve prijs:
Kinderen van 5 tot 15 jaar (geldig identitietsbewijs nodig)
Gratis ticket:
Kinderen onder de 5 jaar (geldig identiteitsbewijs nodig)
Om te onthouden
Tickets are integrated with the local bus company called ATAF and therefore are valid on ATAF buses for the duration of the ticket issued.
Routes and times may be subject to changes due to urban traffic and not dependent on Italy Tickets.
You can start the tour from any stop along the way.
---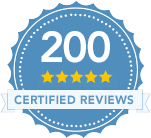 What means?
5 Reviews

Argentina
2 months ago
Miguel Angeli
"He tenido la oportunudad de utilizar el servicio sólo un día. Por lo que, con mi esposa realizamos los dos recorridos en esa jornada. La coordinación entre lo grabado en el audio y cada punto que recorre el "Bus" excelente. Trataremos de utilizar el descuento promocional en un próximo cita Tour. Gracias. Es la primera vez que utilizamos un servico de este tipo fuera de Argentina. Si existen en el Sur de Argentina. Pero son servicios locales. Algunos muy buenos también. En Buenos Aires existe un servicio similar, con la facilidad de subir y bajar libremente. Veo que lo utilizan muchos turistas que visitan mi Ciudad.Espero y deseo que brinde un servicio tan satisfactorio como el vuestro en Florencia Muchas gracias."

Canada
1 year ago
Christian
"Superbe façon de visiter la ville avec un beau point de vue à l'étage. Une demi-journée de pluie, sièges mouillés non essuyés, mais le bilan global est très positif"

United Kingdom
1 year ago
Iain
"Excellent way to get around most of the sites of Florence. Do not miss the Pizzale di Michelangelo and the trip up into the hills of Tuscany to Fiasole."

France
1 year ago
Hervé
"Personnel très accessible et compétant nous avons passé deux excellentes journées avec eux Un grand merci"

United Kingdom
1 year ago
Gabrielle
"We didn't start our 2 days of bus tours until a day after we had booked it but we were able to travel for the following 2 days, which we really appreciated. We thoroughly enjoyed tour A and B! Fabulous views of Florence and surrounding countryside. The commentary was interesting and the staff were welcoming and helpful. Totally recommend this."