Duration: 2h and half
Earphones available
Photos allowed
Skip the line
Guided Tour
What to expect
Visit Florence Duomo and admire the stunning scenery of the city from an exclusive point of view

Take advantage of a private access and avoid long queues

Visit the Duomo terraces (exclusive opening) and discover the secrets of Florence Duomo building with an experienced guide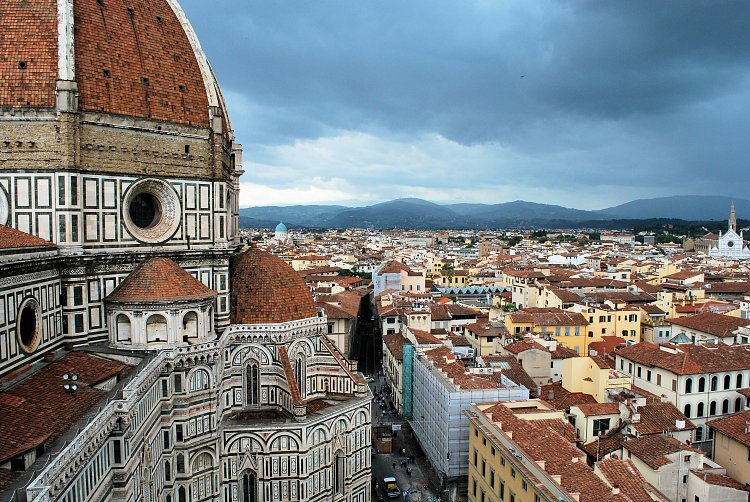 Duomo Sky Walk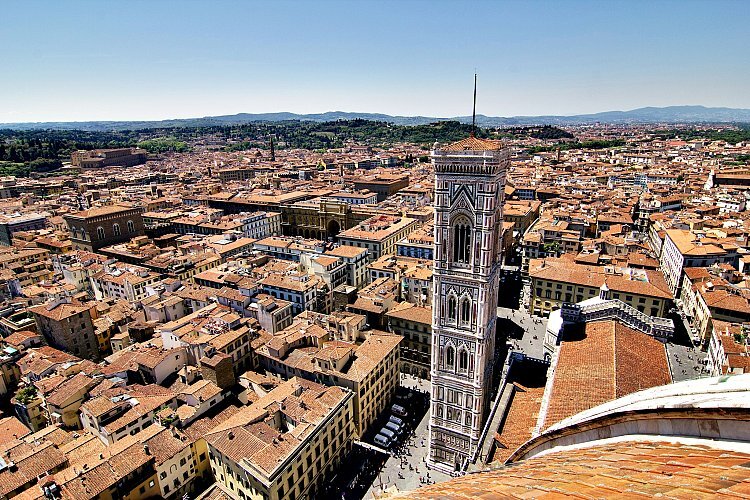 Duomo Sky Walk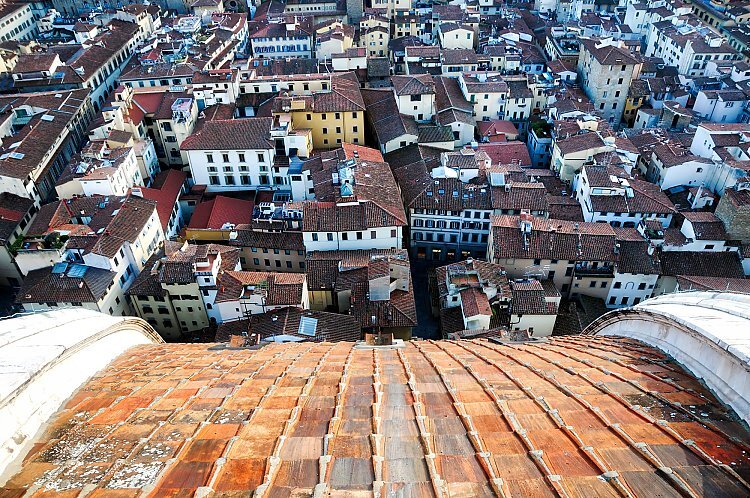 Duomo Sky Walk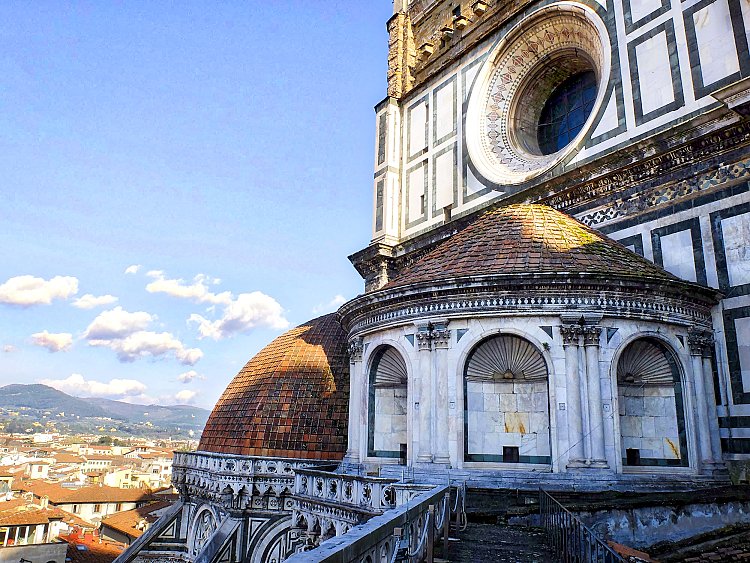 Duomo Sky Walk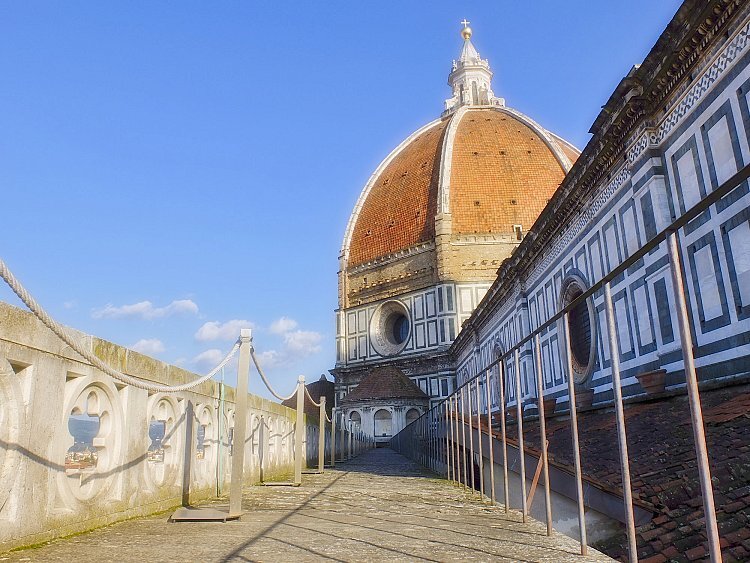 Duomo Sky Walk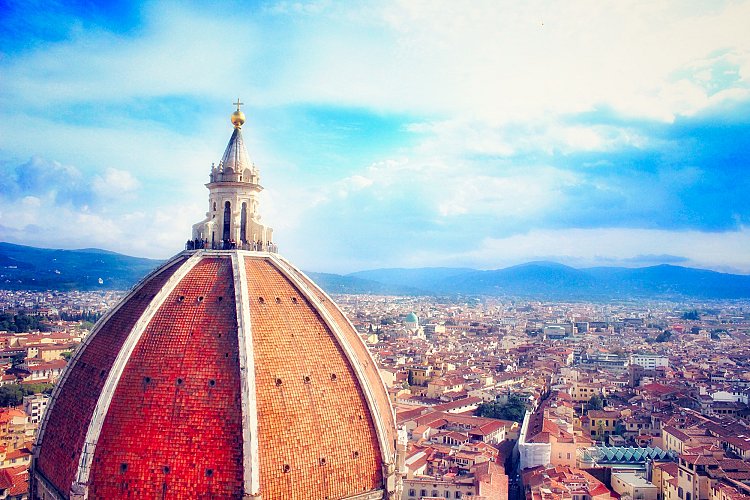 Duomo Sky Walk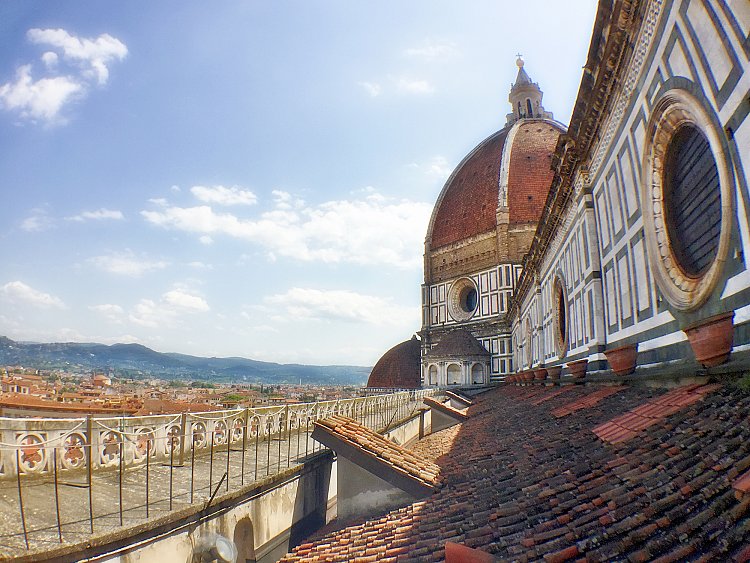 Duomo Sky Walk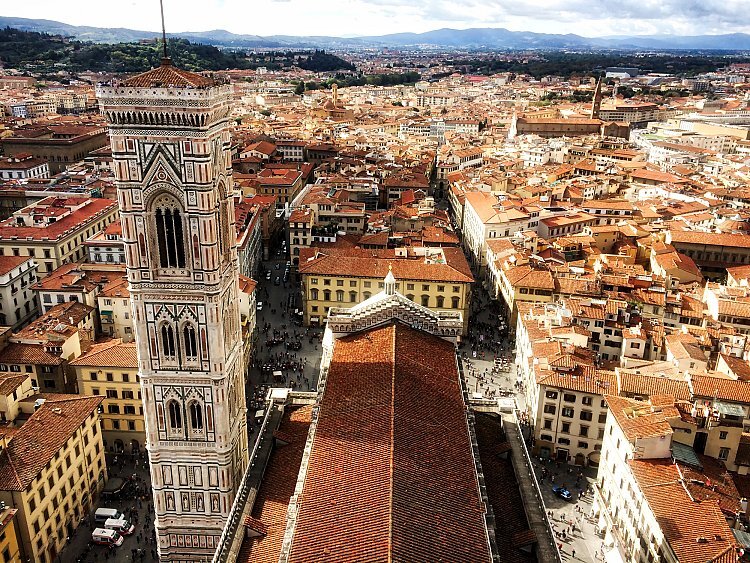 Duomo Sky Walk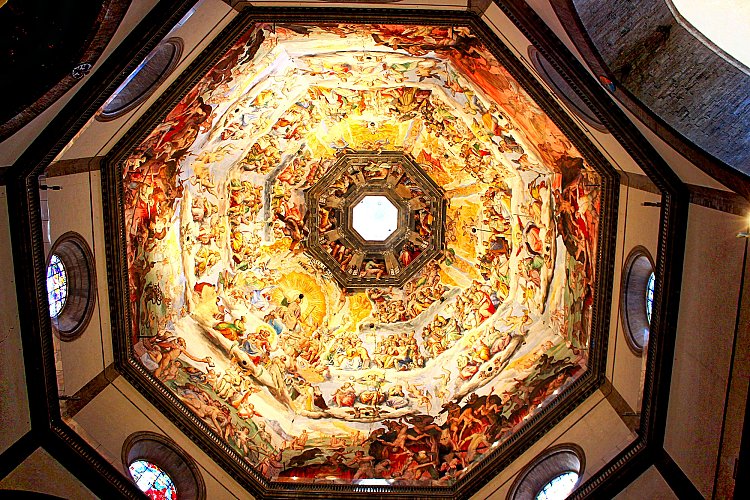 Duomo Sky Walk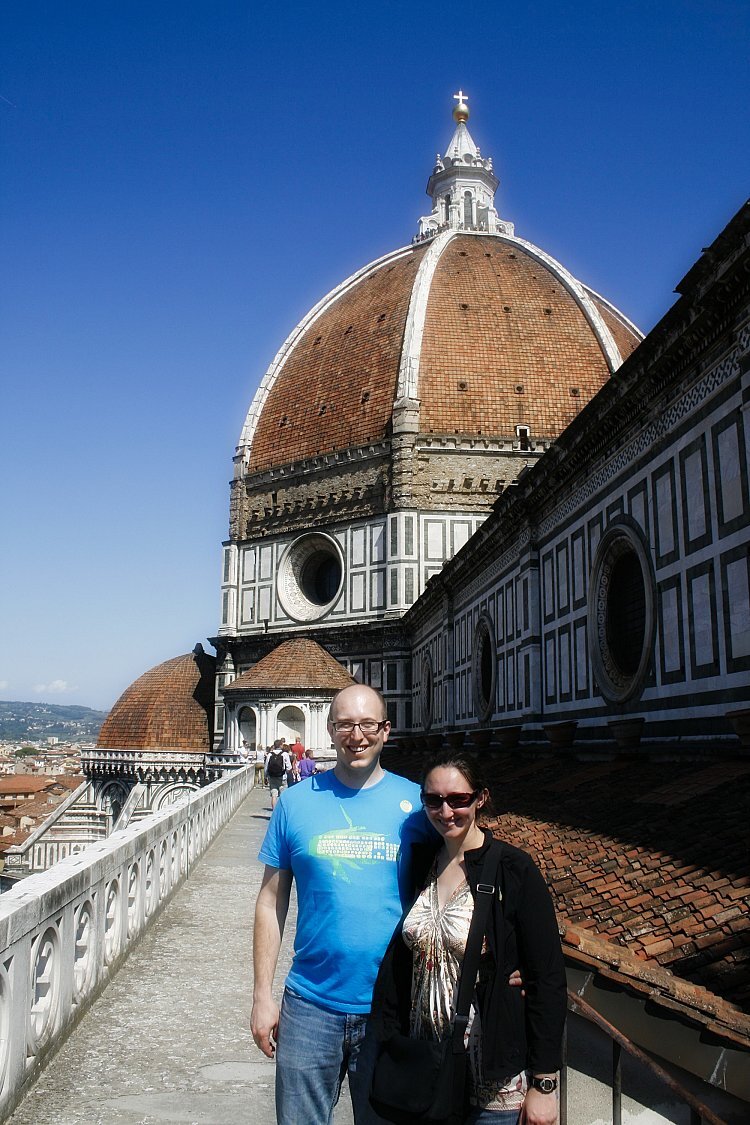 Duomo Sky Walk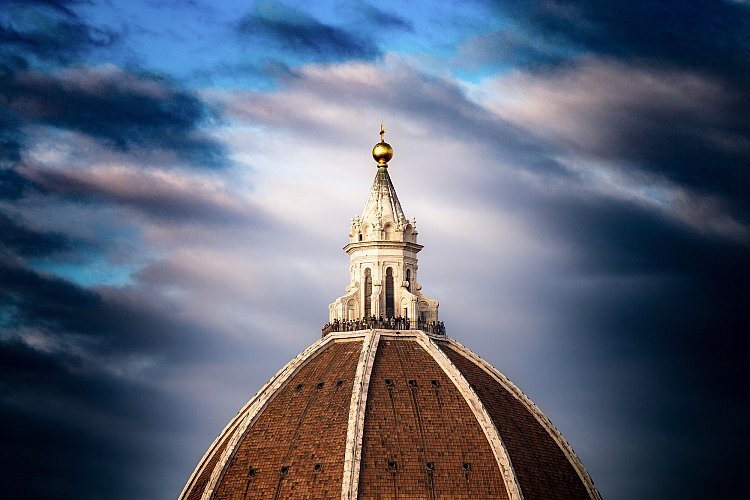 Duomo Sky Walk











---
An enlightening experience
The Brunelleschi's dome has always been the symbol of Florence. With this tour you will have the opportunity to discover all its secrets, accompanied by an expert guide, and rise above the tallest building in the city to admire the stunning view from the top.
With a special ticket that will allow you to jump the queue, thereby saving long waiting time, you will enter the Duomo of Florence: the Cathedral of Santa Maria del Fiore, the third largest cathedral in the world, after St. Peter's in Rome and St. Paul's in London.
Florence Cathedral was designed by Arnolfo di Cambio. Its construction was begun in 1296 and completed only in 1436. The works were interrupted and resumed several times over the decades by masters like Giotto, Francesco Talenti and Giovanni di Lapo Ghini. The completion of the dome required great intelligence and skill, not only for its design but for the construction itself, since at that time, they didn't have machines that could get to work at such heights. Brunelleschi found a truly innovative solution to this problem and succeeded, with his idea of a double shell, to complete the construction of the dome.
After visiting the interior of the Cathedral and the Santa Reparata Crypt, the tour will take you at about 30 meters above the ground, going up a staircase and passing through narrow outdoor corridors, which for centuries have been closed to the public. From that special place you will enjoy breathtaking views of the city. Walking through the Duomo terraces you will have the feeling of being suspended between the roofs of houses and the huge dome of the cathedral. You will have unique possibility to take memorable photos and enjoy all the magic of the city. During the walk the guide will explain you all about the dome, its design and construction and how, even today, it is the city's symbol, visible from every corner of it.
After the walk on the terraces, you will be able to continue the climbing reaching the top of the dome, a panoramic viewpoint 91 meters high, easily skipping the long and unavoidable queues.
What is included
Guided tour of 2,5 hours
Entrance to the Duomo and the Crypt (skip the line)
Exclusive opening of the Duomo terraces
Access to the Brunelleschi's Dome (skip the line)
Earphones for bigger groups
Reductions
Reduced/Half Ticket:
Children between 4 and 12 years old (valid identity document needed)
Free Ticket:
Infants between 0 and 3 years old (valid identity document needed)
MEETING POINT
FLORENCETOWN HEADQUARTER, Via dei Lamberti 1 - Florence
To remember
The tour is conducted only in ENGLISH
Tickets will be sent via e-mail within 24-48 hours after purchase (weekdays) with all the instructions on how to get to the meeting point
This tour is not suitable for people with mobility disabilities
A dress code is requested to enter certain monuments. Shorts or sleeveless tops are not allowed. Knees and shoulders must be covered for both men and women. Failure to comply with this dress requirements could risk refused entry.
Comfortable shoes suggested.
Number of steps to reach the terraces: 153
Number of steps to reach the Brunelleschi's Dome: 153+310