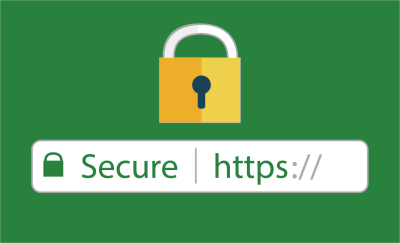 SAFETY & SECURITY
Florence-Tickets.com is constantly committed to maintaining the integrity and security of your personal information.
We use industry-standard encryption protocols in receiving and transferring your personal information. When you send personal information to us over the Internet, we require that a "secure session" has been established using Secure Socket Layer (SSL). We use AES-256 to encrypt data you send to us, which is a very strong encryption method.
Your Credit Card information is sent over secure connection to the Bank and never stored by Florence-Tickets.com. Other personal informations are stored in secure operating environments that are not accessible to the general public. We have security measures in place at our physical facilities to protect against the loss, misuse or alteration of your personal informations by our employees or third parties.
Florence Tickets uses a confidential system for all transactions from the Bank. Using this system the customer communicates his/her credit card data exclusively to the sure server of the Bank. Florence Tickets receives exclusively the communication of the payment order done through credit card, but it does not receive the credit card data. Based on new D.Lgs 196/03 in topic of protection of privacy, the holder of the treatment of the personal data is, for an exclusive use, Florence Tickets. You can directly contact us for whichever clarification and elucidation at: info@florence-tickets.com
PRIVACY
New Globus Viaggi srl fully respects your privacy: the data that you will transmit to us will be use through electronic means from New Globus only in order to manage orders and shipments. In compliance with D. Lgs. 196/03 "Code in matter of protection of the personal data", all the relative informations on your personal data, orders and payments done are closely classified. If in future you will not want receive messages, you can send us an e-mail, bringing back this purpose in the object of the message. You can find all details about the treatment of the personal data in the Italian legislation on www.garanteprivacy.it