有效期:1天
电子票
优先访问
没有闪光的照片
音频指南可用
适用于残疾人士
期待什么
欣赏著名的大卫米开朗基罗杰作和他的监狱和圣马太的杰作
无需排队,不要在浪费您的时间了
在博物馆随便您待多久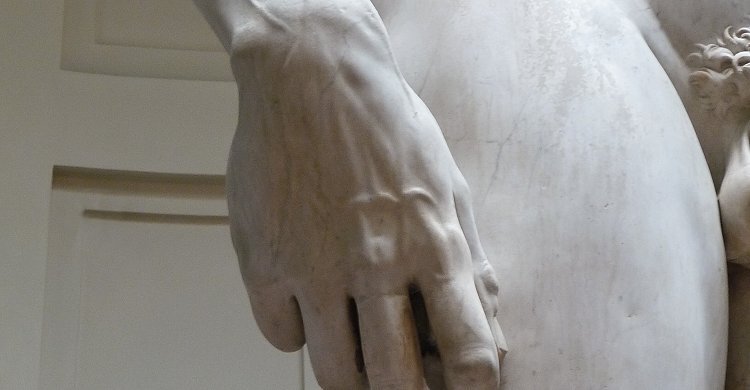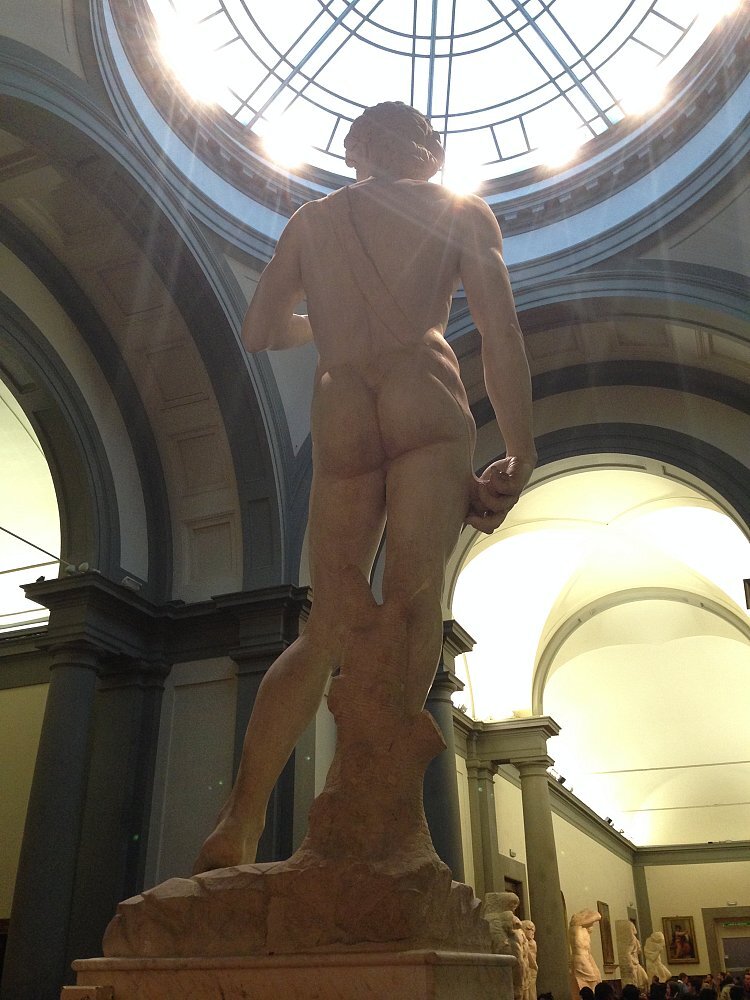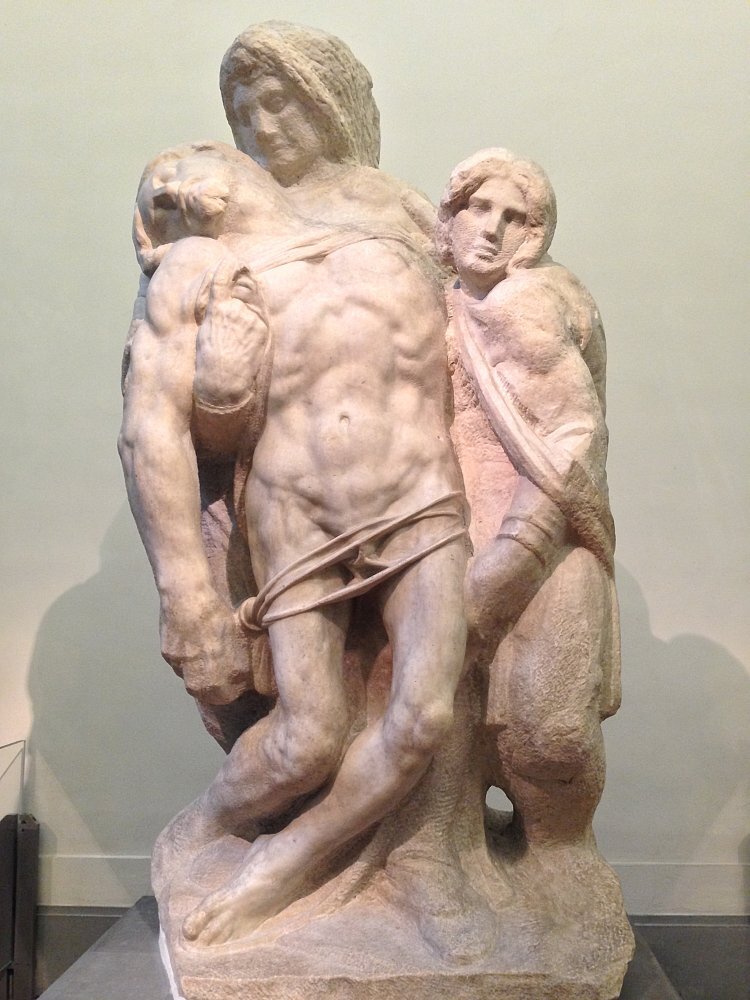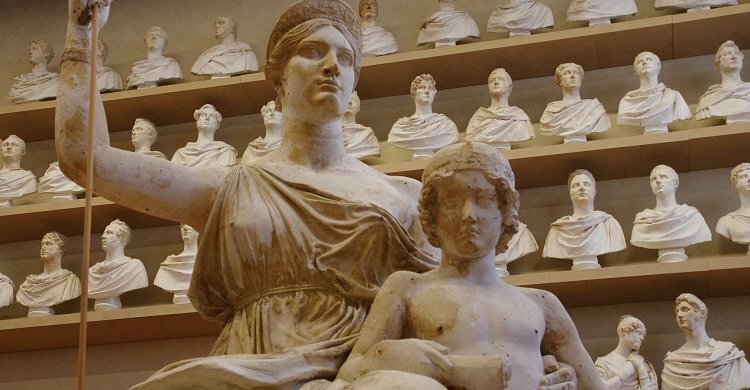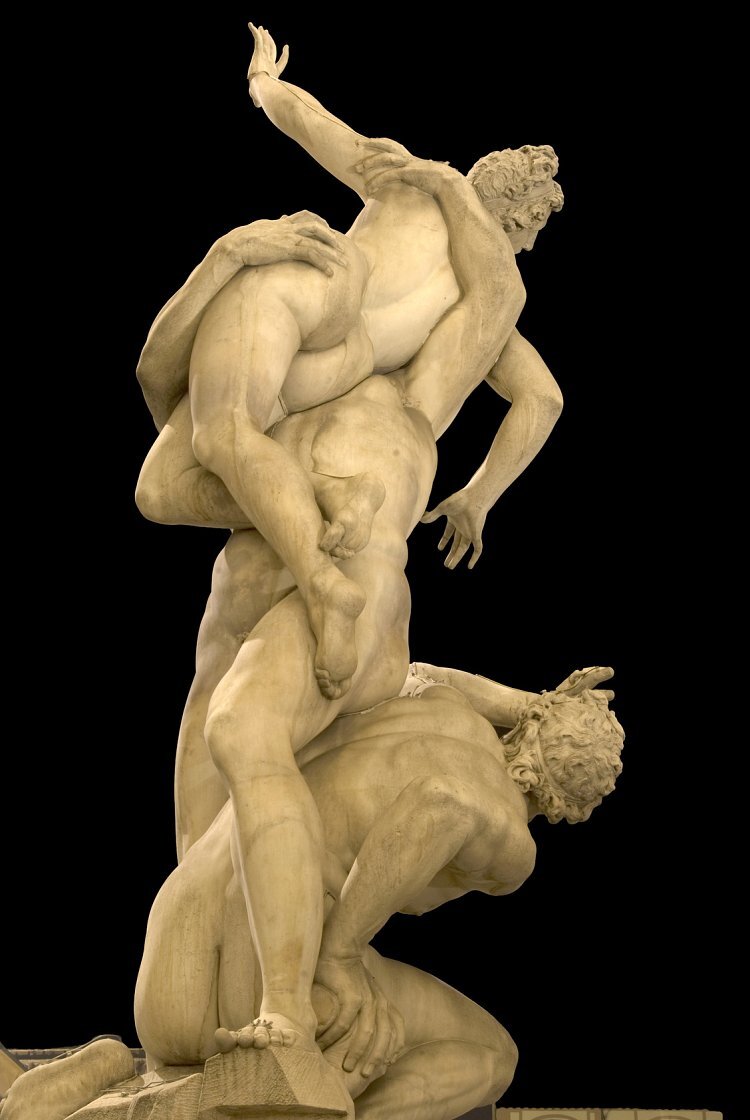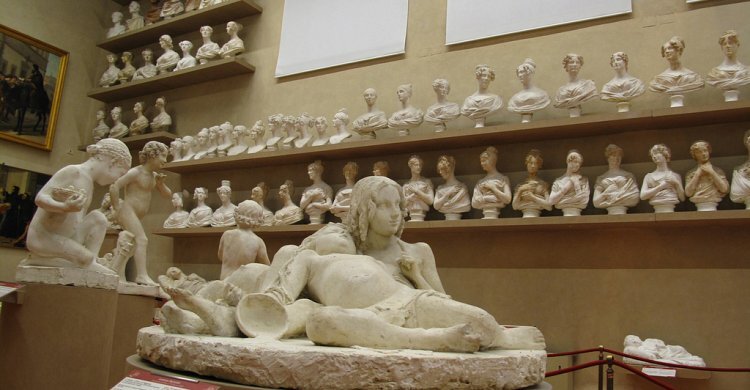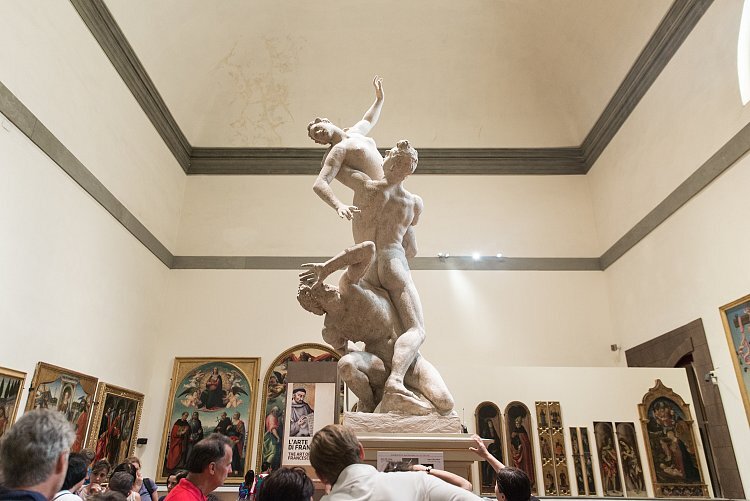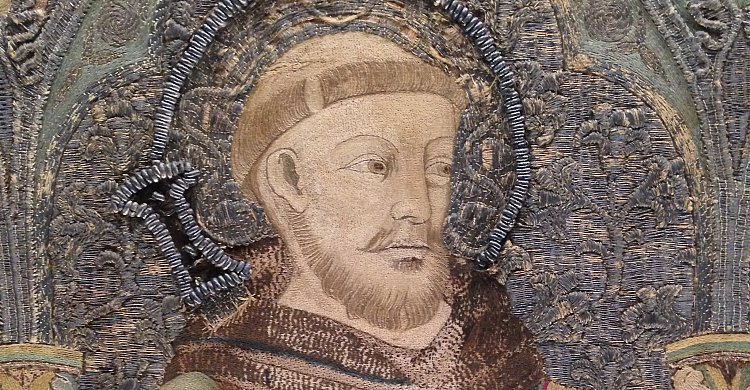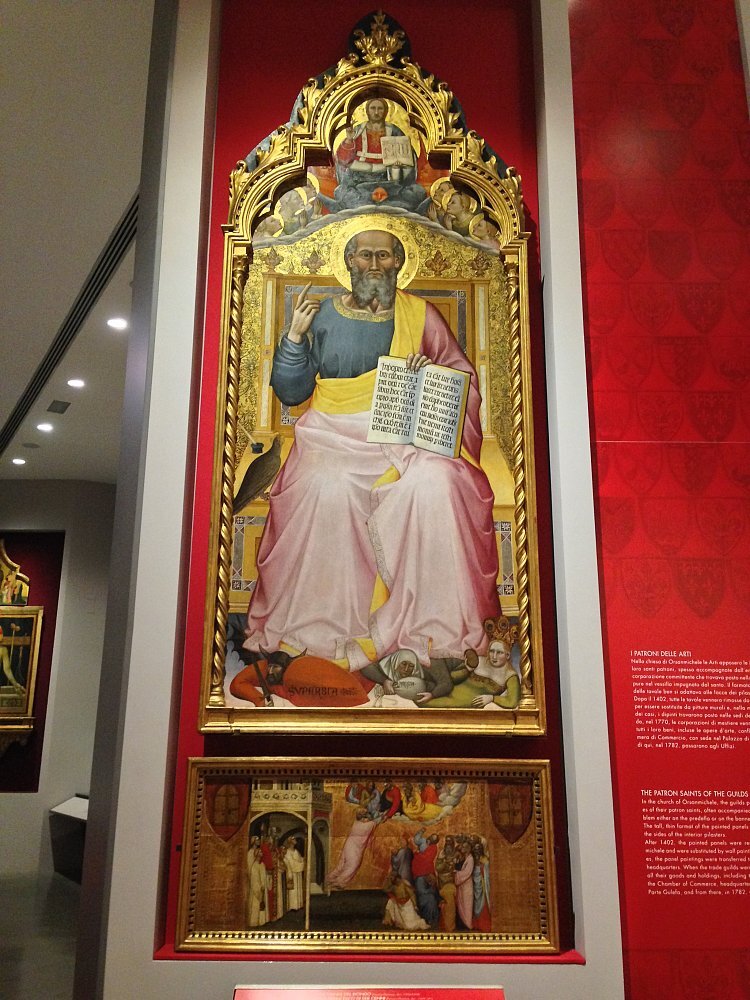 ---
米切兰杰洛和超越
博物馆
它是世界上最受欢迎的博物馆,因为它显示了米切朗基罗的著名的大卫和他的四名奴隶,曾经在布翁塔伦蒂石窟和波波里花园内。
历史
画廊是由大公爵彼得洛莱奥洛林作为一种教育艺术收藏注定要在美术学院的学生。第十九世纪后的收购,它已成为一个著名的博物馆随着米切朗基罗的雕像。画廊显示了显着的工作证佛罗伦萨艺术的发展从第十三世纪到第十九世纪。
画廊坐落在第十四世纪间曾属于圣马修旧医院,San Niccolò Cafaggio旧修道院,装修在第十八世纪末家画廊,在1882"法庭"馆建成以显示米切朗基罗大卫。
收集
最早的收集与新作品来自佛罗伦萨的教堂和修道院扩大后,在第十八和第十九世纪的宗教命令的抑制。在1873年米切朗基罗的大卫被内迁,随后在1909年的四个"奴隶"(或罪犯)和马太福音。
随着米切朗基罗的著名作品,收藏还包括佛罗伦萨绘画从第十三世纪到第十六世纪,原有的石膏模型由Lorenze Bartolini和Luigi Pampaloni,和一组俄罗斯图标。一个致力于老乐器新节,曾经属于美第奇和洛林的家庭,在2001年开业。
杰作
米开朗基罗的大卫,1501年至1504年,领主广场
米切朗基罗,马太福音,1505年-1506年,从佛罗伦萨大教堂
米切朗基罗,四个奴隶,约1530年,在波波里花园布翁塔伦蒂石窟雕刻的,教皇尤利乌斯二世墓
米开朗基罗(归因),圣母怜子图,从罗萨莉娅的教堂在帕莱斯特里纳(罗马)
波罗尼亚,掠夺萨宾人的石膏模型,1582年
其中绘画作品是由Pacino di Bonaguida, Taddeo Gaddi, Bernardo Daddi, Orcagna, Giovanni da Milano, Lorenzo Monaco, lo Scheggia, Botticelli, Perugino, Filippino Lippi, Fra' Bartolomeo, Andrea del Sarto, Pontormo, Bronzino, Allori, Santi di Tito.
可用选项
除了在本网站的指导预订中的门票以外,还可以购买以下选项。
Audioguide:意大利语,英语,法语,德语,西班牙语,俄语和日语
降价
优惠票:
18岁至25岁的欧洲共同体的公民(入口时提供有效身份证)
免费机票(仍然需要支付预售以跳过线):
欧盟而不是18岁以下的欧盟公民(入场时需要有效的身份证件)
Temporary and permanent teachers of Italian public and private schools equipped with the appropriate documentation issued by MIUR
任何残疾人陪同残疾证明和护送
要记住
The ticket is valid all day until closing time of the Gallery starting from entrance time.

The entrance time written on the tickets may be subject to small changes depending on the actual availability of the Gallery.

For a satisfying experience it is recommended to reserve at least 1 hour and half to visit the Gallery.

The tickets will be sent via email within 24-48 hours after purchase (on weekdays) with instructions on how to get there and what to do to enter.

We inform you that, once booked, the date and time selected are binding. Please pick up your ticket at the door for "Reserved tickets" of the Gallery at least 15 minutes before the reserved entrance. Who does not respect the time booked will not enter. To pick up the audio guide, you need a valid ID.

The Gallery has a maximum capacity of people, in some periods of the year or special days you may experience short delays or waits not dependent on the Gallery or Italy Tickets.
---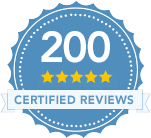 What means?
1056 Reviews

Austria
2 years ago
Lei
"good"

United States
3 years ago
Frank
"Museum was great but there was no need to skip line in January"

Poland
5 years ago
Krzysztof
"Naprawdę warto."

United States
5 years ago
Andre
"Magnificent! The sculpture of David is absolutely amazing! Have never seen anything like it. The rest of the gallery is also very interesting, especially enjoyed the museum of musical instruments with world's oldest uprigjt piano and Stradivari violins. Also several other later sculptures by Michelangelo that are outstanding. Highly recommend!"

Thailand
5 years ago
Pimwaree
"The museum is very interesting. The staffs are nices. "

Malaysia
5 years ago
Win Fook
"Nice art.gallery. must visit"

Spain
5 years ago
Juan Jose
"La exposicion bien, pero el sistema de entrada deberia de mejorarse para el movil, ya que las entradas las reservé en mi viaje por la Toscana y no tenia como imprimir el documento, es un fastidio muy grande tener que invertir un tiempo maravilloso en buscar un sitio donde lo impriman. "

United States
5 years ago
Monique
"It was an amazing experience!"

Puerto Rico
5 years ago
Maria
"Easy to check in. Courteous employees❤️"

United States
5 years ago
Sam
"David was beautiful. Seeing it in person adds a whole new depth to the pictures. Other art in the academia were also beautiful. "

Brazil
5 years ago
Maria Das Graças
"Foi tudo perfeito,nao tive problemas na hora de trocar o vaucher pelo tickets,quando fiz a compra tambem nao tive problemas ,gostei muito em uma proxima com certeza irei solicitar o serviços de voces. Muito obrigada"

United States
5 years ago
Alan
"Fast entrance, great museum "

Canada
5 years ago
Jennifer
"A wonderful experience. Jennifer from Canada"

Argentina
5 years ago
Federico Juan
"Muy cómodo y de buena peestación"

Spain
5 years ago
Ana
"Buen servicio. Fiable."

United Kingdom
5 years ago
Iwona
"Easy and Fast Access without having to queue with the prepaid tickets. Very interesting Galery including many exceptional sculptures and paintings among the others. We also enjoyed the music excibition very much "

United States
5 years ago
Sandra
"Great service"

United Kingdom
5 years ago
Christine
"Great tour guide brought the art work to lifel. Be prepared to queue even if you've paid to skip the line. "

Russian Federation
5 years ago
Maria
"All was amazing!"

Netherlands
5 years ago
Linda
"Loved it! Totally worth the trip to Florence. Amazing!"