Valabilitate: 1 zi
Bilet electronic
Accesul prioritar
Fotografii fără bliț
Audio Ghid disponibil
Accesibil pentru persoanele cu handicap
La ce să te aștepți
Admira faimosul David de Michelangelo,Prigioni si San Matteo
Nu pierdeti timpul,evitati coziile
Ramai in muzeu cat vrei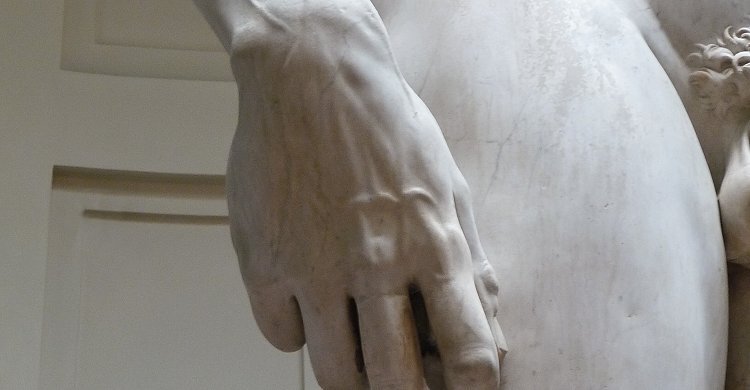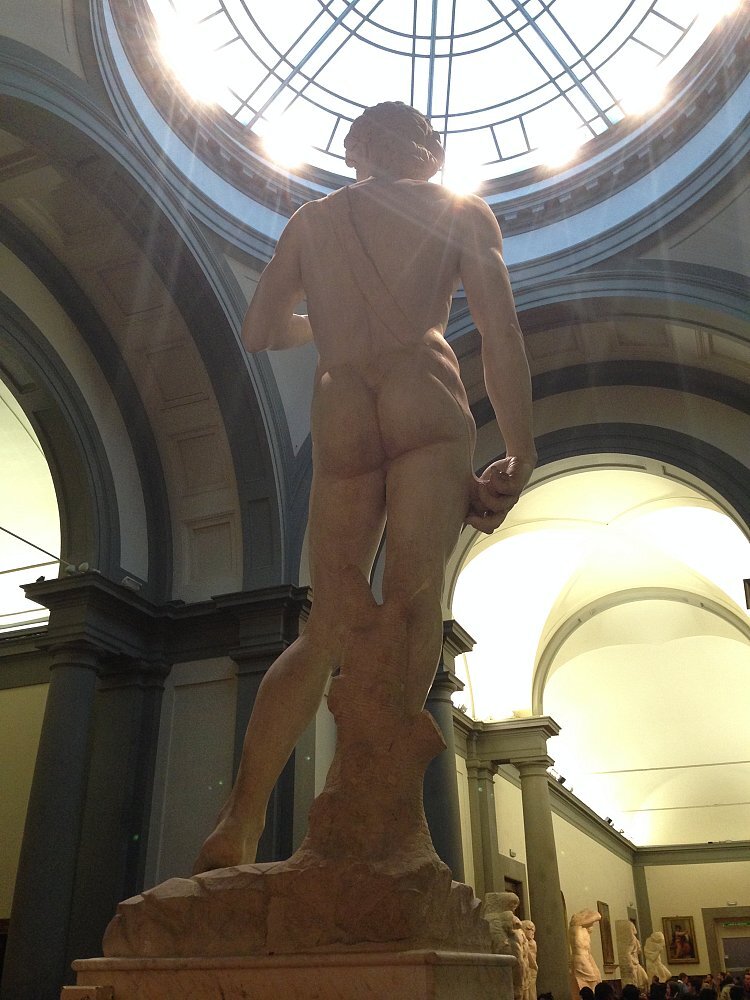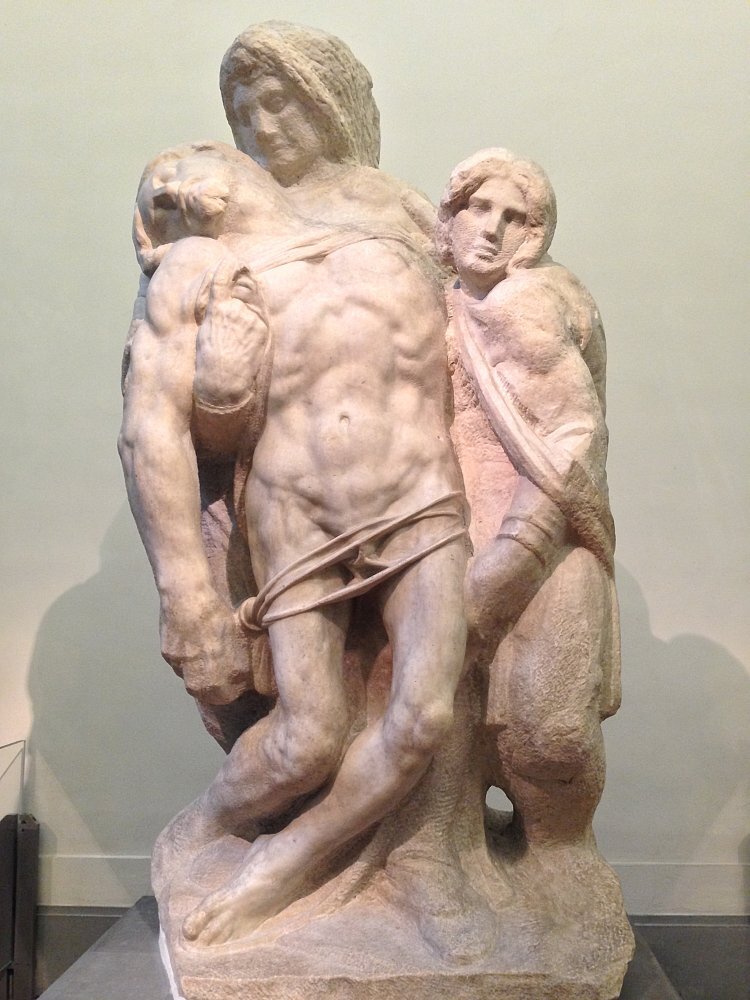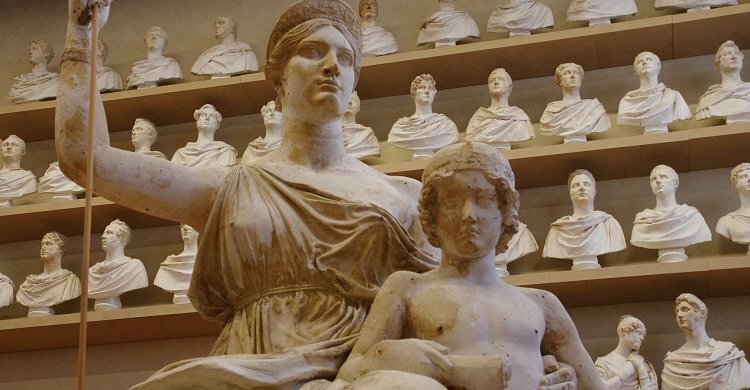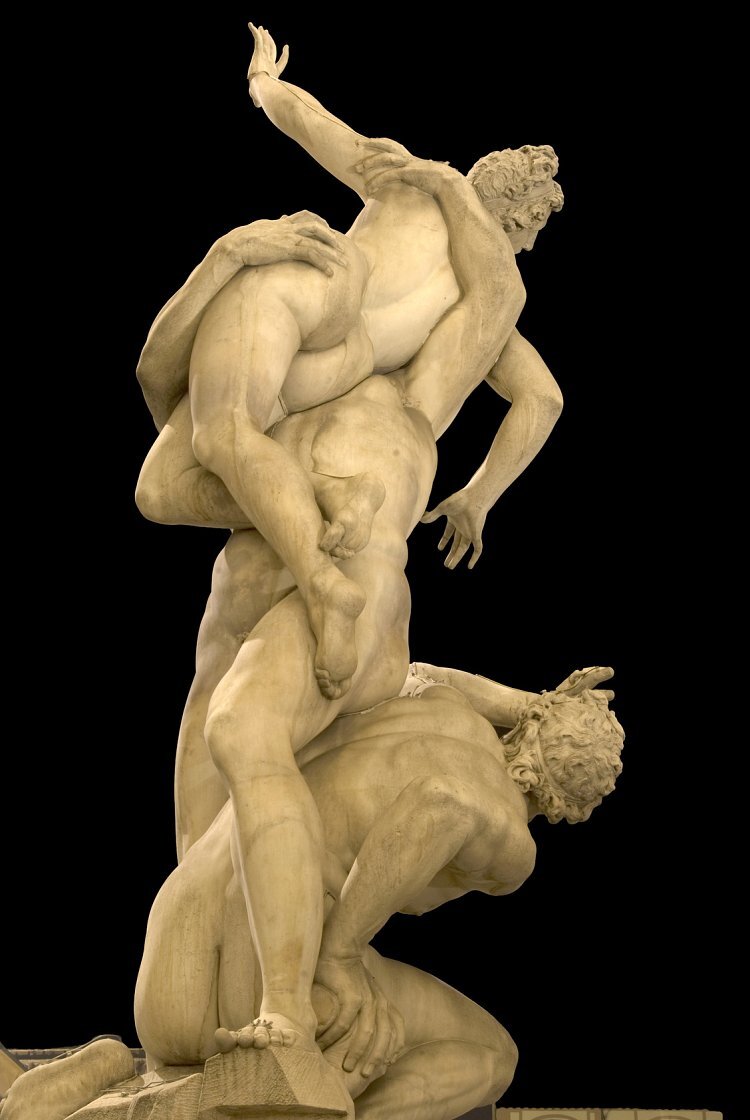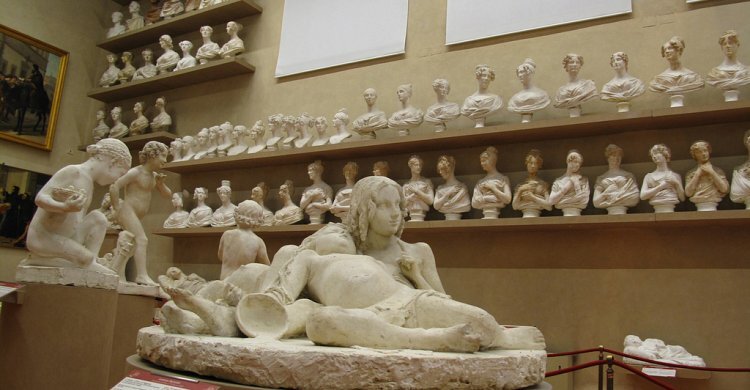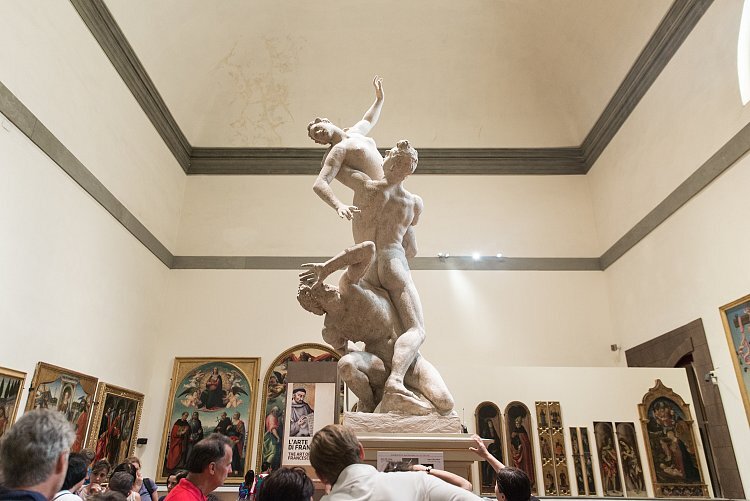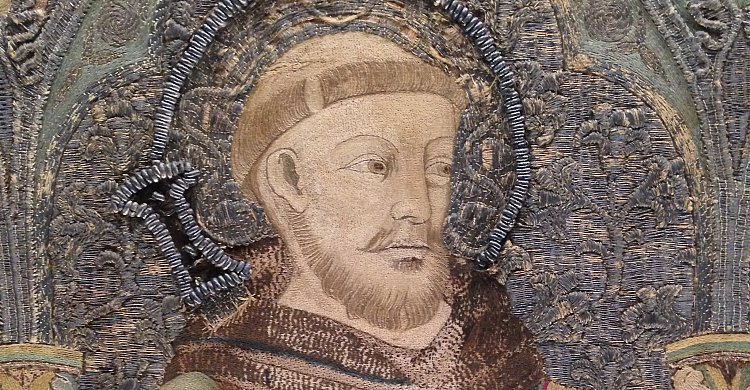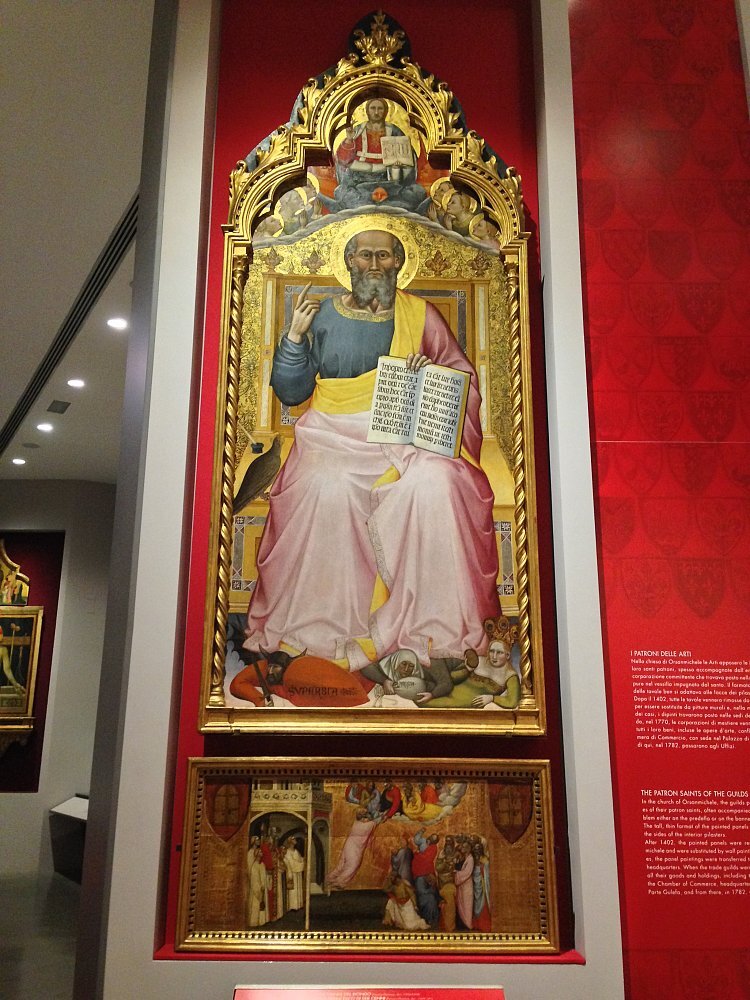 ---
Michelangelo și nu doar...
Muzeul
Este unul dintre cele mai vizitate muzee din lume,pentru prezenta celebrului David de Michelangelo,pentru ale sale Quattro Prigioni si de Grota lui Buontalenti care se afla in interiorul Gradini Boboli.
ISTORIC
Galeria a fost infintata de marele Duce Pietro Leopoldo di Lorena,cum ar fi colectarea didactica pentru elevii Academiei de Arte Frumoase.Dupa rearanjamente si alte achizitii in sec XIX-lea a devenit popularul Muzeu Michelanggiolesco.Dar nu putem uita ca impreuna cu Statuile lui Michelangelo Galeria pastreaza o colectie importanta de lucrari ce documenteaza istoria scolii artistice fiorentine din anul 200 pana in anul 800.Galeria se afla in fostul spital San Matteo si in fosta manastire de femei San Niccolo di Cafaggio,adaptate la sfarsitul anului 700 pentru a ospita Galeria.In 1882 a fost construita Sala della Tribuna care ospiteaza David di Michelangelo.
COLECTII
Colectia originara a fost completata cu alte opere de arta ale unor biserici si conventii fiorentine dupa suprimarea religioasa din sec. XVII-XIX.In 1873 a fost adus David di Michelangelo,in 1909 cele patru "Prigioni" si San Matteo al aceluiasi artist.
Pe langa acest nucleu celebru de Opere Michelangiolesche,colectia cuprinde si picturile Scolii Fiorentine ( din anul 200 pana in anul 500),modele originale in gips,de LorenzoBartolini e Luigi Pampaloni,plus o colectie de icoane rusesti.O noua sectiune dedicata colectiilor de instrumente muzicale antice care a apartinut lui Medici si Lorena a fost inaugurata in 2001.
CAPODOPERE
Michelangelo,David,1501-1504,din Piazza della Signoria
Michelangelo,San Matteo,1505-1506,din Cattedrale di Firenze
Michelangelo,Quattro Prigioni,1530c.,din Grota di Buontalenti in Gradina Boboli,scluptati pentru mormantul lui Papa Giulio II
Michelangelo,Pieta,din biserica S.Rosalia si Palestrina(ROMA)
Giambolognia,modelul Ratto delle Sabine 1582.Printre picturi au fost incluse si opere de Pacino di Buonoguida,Taddeo Gaddi,Bernardo Daddi,Oreagna,Giovanni da Milano,Lorenzo Monaco,Lo Scheggia,Botticelli,Perugino,Filippino Bronzino,Allori,Santi di Titi.
Ce este inclus
Intrarea cu acces prioritar
Intră și să rămână în interior, atâta timp cât doriți
Taxele de rezervare
Accesul la expoziții temporare
Optiuni Disponibile
Următoarele opțiuni pot fi achiziționate în plus față de bilete în rezervare ghidate de pe acest site.
Ghid audio: disponibil în Italiană, Engleză, Franceză, Germană, Spaniolă, Rusă și Japoneză
Reduceri de preț
Bilete reduse:
Cetatenii din UE cu varsta cuprinsa intre 18-25 de ani (prezentati un document de identitate la intrare)
Bilete gratuite (este încă obligată să plătească presale pentru a sări peste linia) :
vechi cetățeni UE și nu UE sub 18 ani (prezentati un document de identitate la intrare)
Temporary and permanent teachers of Italian public and private schools equipped with the appropriate documentation issued by MIUR
Purtatorii de handicap ce detin certificat de dizabil si un insotitor
A ține minte
The ticket is valid all day until closing time of the Gallery starting from entrance time.

The entrance time written on the tickets may be subject to small changes depending on the actual availability of the Gallery.

For a satisfying experience it is recommended to reserve at least 1 hour and half to visit the Gallery.

The tickets will be sent via email within 24-48 hours after purchase (on weekdays) with instructions on how to get there and what to do to enter.

We inform you that, once booked, the date and time selected are binding. Please pick up your ticket at the door for "Reserved tickets" of the Gallery at least 15 minutes before the reserved entrance. Who does not respect the time booked will not enter. To pick up the audio guide, you need a valid ID.

The Gallery has a maximum capacity of people, in some periods of the year or special days you may experience short delays or waits not dependent on the Gallery or Italy Tickets.
---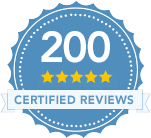 What means?
1059 Reviews

Czech Republic
4 months ago
Milan
"Tickets secured, pickup as described, everything in order."

United States
6 months ago
Dustin
"A-M-A-Z-I-N-G!!!!"

United States
6 months ago
Margaret
"Incredible!"

Austria
3 years ago
Lei
"good"

United States
3 years ago
Frank
"Museum was great but there was no need to skip line in January"

Poland
5 years ago
Krzysztof
"Naprawdę warto."

United States
6 years ago
Andre
"Magnificent! The sculpture of David is absolutely amazing! Have never seen anything like it. The rest of the gallery is also very interesting, especially enjoyed the museum of musical instruments with world's oldest uprigjt piano and Stradivari violins. Also several other later sculptures by Michelangelo that are outstanding. Highly recommend!"

Thailand
6 years ago
Pimwaree
"The museum is very interesting. The staffs are nices. "

Malaysia
6 years ago
Win Fook
"Nice art.gallery. must visit"

Spain
6 years ago
Juan Jose
"La exposicion bien, pero el sistema de entrada deberia de mejorarse para el movil, ya que las entradas las reservé en mi viaje por la Toscana y no tenia como imprimir el documento, es un fastidio muy grande tener que invertir un tiempo maravilloso en buscar un sitio donde lo impriman. "

United States
6 years ago
Monique
"It was an amazing experience!"

Puerto Rico
6 years ago
Maria
"Easy to check in. Courteous employees❤️"

United States
6 years ago
Sam
"David was beautiful. Seeing it in person adds a whole new depth to the pictures. Other art in the academia were also beautiful. "

Brazil
6 years ago
Maria Das Graças
"Foi tudo perfeito,nao tive problemas na hora de trocar o vaucher pelo tickets,quando fiz a compra tambem nao tive problemas ,gostei muito em uma proxima com certeza irei solicitar o serviços de voces. Muito obrigada"

United States
6 years ago
Alan
"Fast entrance, great museum "

Canada
6 years ago
Jennifer
"A wonderful experience. Jennifer from Canada"

Argentina
6 years ago
Federico Juan
"Muy cómodo y de buena peestación"

Spain
6 years ago
Ana
"Buen servicio. Fiable."

United Kingdom
6 years ago
Iwona
"Easy and Fast Access without having to queue with the prepaid tickets. Very interesting Galery including many exceptional sculptures and paintings among the others. We also enjoyed the music excibition very much "

United States
6 years ago
Sandra
"Great service"