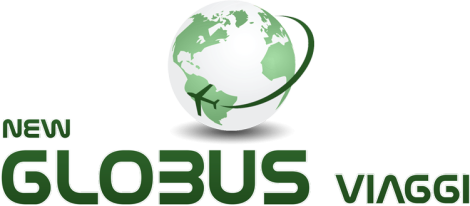 NEW GLOBUS VIAGGI functioneaza mult cu succes inca di 1995 in diferite domenii de turism multumita experientei acumulate, serviciilor de inalta calitate, competenta si curtoazia prin care s-au distins intotdeauna.
De cativa ani a devenit una din principalele firme care gestioneaza turismul in grupuri atat in Frorenta cat si in toata Toscana, obtinand o maxima incredere de la cei mai importanti Tur Operatori europeni si mondiali.
Avem placerea sa va punem la dispozitie Florenta si Toscana,si avem siguranta ca suntem in grad de a satisface cererile dumneavoastra.
Multumita bunului raport cu furnizorii suntem capabili sa oferim servicii la cele mai interesante preturi,garantand mentinerea serviciilor de inalta calitate.
New Globus Viaggi este un adevarat Tur Operator autorizat
Autorizat de Provincia Firenze n. 607 in a avea dreptul de a vinde bilete oficiale pentru muzee, vizite si excursii fiind Autorizati de Camera de Comert n. 470865 din 1995.
Why choose us
Guaranteed tickets
Book with confidence on this website, your tickets will be assured!
Speed and simplicity
Shop easily and fast with few clicks! You are safe and secure with us!
Skip the Line
Save hours without standing in line, with our tickets you have priority access!
The best availability
Museum Tickets, Guided Tours, Services and Excursions, tons of days and hours to choose!
Verified Reviews
All reviews are written by real travelers who have chosen our services! No fakes!
Customer Care
From the purchase to the entrance we follow you and take care of your needs!
---
---
Yesterday, today, tomorrow
An Italian story since 1995
The third version of the website

New website launch

After 2 years of development and testing we launch the third version of the platform completely redesigned with the latest web technologies.

Turin, Milan and Naples

New destinations

New destinations are added to the offer and Florence Tickets is more and more affirmed throughout Italy.

The second version of the website

New website launch

The second version of the website is put online with many more services, features and completely new graphics.

German, French, Spanish and more...

New countries and languages

The website starts selling in other countries with excellent results.

No competitors, we was the first!

First time Online

Way back in 2007 we were among the first to bring on the web the sale of museum tickets, a journey started long ago and destined to great achievements!

Florence, Italy

Birthday of the Company

In 1995 the New Globus Viaggi Travel Company & Tour Operator was founded for local incoming services in Italy.