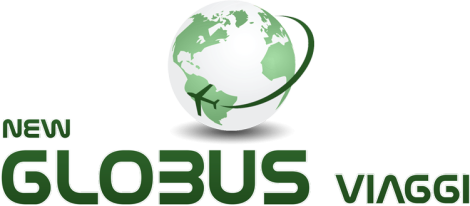 New Globus opereert sinds 1995 met succes binnen verscheidene takken van het toerisme, dit dankzij de opgedane ervaring, de hoge kwaliteit van de aangeboden service en dankzij de professionaliteit en klantvriendelijkheid waarmee het zich altijd onderscheiden heeft
Sinds enkele jaren is het een van de voornaamste organisaties betreffende groepstoerisme in Florence en Toscane en heeft daarbij het grootste vertrouwen verkregen van sommige van de meest belangrijke Europese en mondiale touroperators.
Met genoegen stellen wij ons tot uw beschikking als aanspreekpunt voor Florence en Toscane, in de zekerheid verkerend u van dienst te kunnen zijn bij uw verzoeken.
Dankzij de goede relaties die wij door de jaren heen hebben opgebouwd met onze leveranciers zijn wij in staat onze services tegen zeer gunstige tarieven aan te bieden, met behoud van het hoge kwaliteitsniveau wat ons altijd gekenmerkt heeft.
---
New Globus Viaggi is een goedgekeurde touroperator
Gemachtigd door Provincia di Firenze n. 607 om officiële museum tickets, tours en excursies te verkopen en tevens geautoriseerd door de Kamer van Koophandel n. 470865 sinds 1995.
Why choose us
Guaranteed tickets
Book with confidence on this website, your tickets will be assured!
Speed and simplicity
Shop easily and fast with few clicks! You are safe and secure with us!
Skip the Line
Save hours without standing in line, with our tickets you have priority access!
The best availability
Museum Tickets, Guided Tours, Services and Excursions, tons of days and hours to choose!
Verified Reviews
All reviews are written by real travelers who have chosen our services! No fakes!
Customer Care
From the purchase to the entrance we follow you and take care of your needs!
---
---
Yesterday, today, tomorrow
An Italian story since 1995
The third version of the website

New website launch

After 2 years of development and testing we launch the third version of the platform completely redesigned with the latest web technologies.

Turin, Milan and Naples

New destinations

New destinations are added to the offer and Florence Tickets is more and more affirmed throughout Italy.

The second version of the website

New website launch

The second version of the website is put online with many more services, features and completely new graphics.

German, French, Spanish and more...

New countries and languages

The website starts selling in other countries with excellent results.

No competitors, we was the first!

First time Online

Way back in 2007 we were among the first to bring on the web the sale of museum tickets, a journey started long ago and destined to great achievements!

Florence, Italy

Birthday of the Company

In 1995 the New Globus Viaggi Travel Company & Tour Operator was founded for local incoming services in Italy.