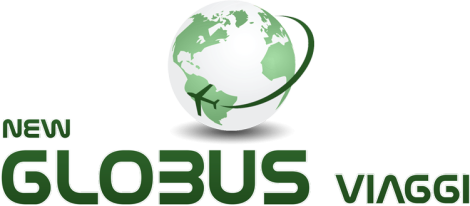 New Globus travaille avec succès à partir de 1995 dans plusieurs secteurs du tourisme, et grâce à notre expérience, nous nous sommes toujours distingués pour la qualité des services offerts, pour la compétence et la courtoisie.

Depuis quelques années, nous sommes devenus l'un des principaux sujets qui contrôle le tourisme de groupe à Florence et en Toscane, obtenant la confiance des principaux Tour-opérateurs européens et mondiaux.
Nous sommes heureux de nous mettre à votre disposition comme correspondant pour Florence et la Toscane et nous sommes sûrs de pouvoir satisfaire vos demandes.
Grâce à des rapports privilégiés développés avec des fournisseurs, nous pouvons certainement offrir des services avec des prix intéressants et maintenir le niveau de qualité élevé, qui nous a toujours caractérisé.
---
New Globus Viaggi est un véritable Tour-opérateur autorisé
Autorisé par la Province de Florence n. 607 à vendre des billets officiels pour les musées, tours et excursions et Autorisé par la Chambre de Commerce n. 470865 à partir de 1995.
Why choose us
Guaranteed tickets
Book with confidence on this website, your tickets will be assured!
Speed and simplicity
Shop easily and fast with few clicks! You are safe and secure with us!
Skip the Line
Save hours without standing in line, with our tickets you have priority access!
The best availability
Museum Tickets, Guided Tours, Services and Excursions, tons of days and hours to choose!
Verified Reviews
All reviews are written by real travelers who have chosen our services! No fakes!
Customer Care
From the purchase to the entrance we follow you and take care of your needs!
---
---
Yesterday, today, tomorrow
An Italian story since 1995
The third version of the website

New website launch

After 2 years of development and testing we launch the third version of the platform completely redesigned with the latest web technologies.

Turin, Milan and Naples

New destinations

New destinations are added to the offer and Florence Tickets is more and more affirmed throughout Italy.

The second version of the website

New website launch

The second version of the website is put online with many more services, features and completely new graphics.

German, French, Spanish and more...

New countries and languages

The website starts selling in other countries with excellent results.

No competitors, we was the first!

First time Online

Way back in 2007 we were among the first to bring on the web the sale of museum tickets, a journey started long ago and destined to great achievements!

Florence, Italy

Birthday of the Company

In 1995 the New Globus Viaggi Travel Company & Tour Operator was founded for local incoming services in Italy.