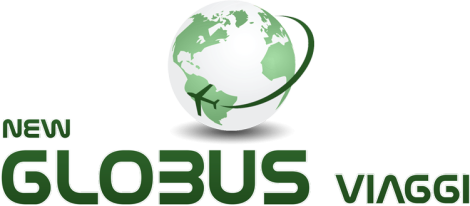 New Globus Reisen arbeitet mit Erfolg in verschiedenen Bereichen des Tourismus. Dank der gewonnenen Erfahrung, zeichnen wir uns durch fachliche Kenntnisse und Freundlichkeit aus.
Seit einigen Jahren sind vor allem Dienstleistungen im Bereich des Gruppentourismus in Florenz und in der Toskana zu unserem Hauptanliegen geworden und wir erhalten uns das Vertrauen einiger der wichtigsten Tour-Anbieter im europäischen und weltweiten Bereich.
Verlassen Sie sich auf uns als Geschäftspartner für Florenz und die Toskana und Sie können sicher sein, dass wir Ihren Wünschen gerecht werden.
Dank privilegierter Beziehungen, die wir im Laufe der Jahre mit den Anbietern entwickeln konnte, sind wir im Stande unsere Dienstleistungen zu seinem sicherlich sehr interessanten Preis anzubieten und dabei den gehobenen, qualitativen Standard zu halten, der uns seit Beginn charakterisiert.
Why choose us
Guaranteed tickets
Book with confidence on this website, your tickets will be assured!
Speed and simplicity
Shop easily and fast with few clicks! You are safe and secure with us!
Skip the Line
Save hours without standing in line, with our tickets you have priority access!
The best availability
Museum Tickets, Guided Tours, Services and Excursions, tons of days and hours to choose!
Verified Reviews
All reviews are written by real travelers who have chosen our services! No fakes!
Customer Care
From the purchase to the entrance we follow you and take care of your needs!
---
---
Yesterday, today, tomorrow
An Italian story since 1995
The third version of the website

New website launch

After 2 years of development and testing we launch the third version of the platform completely redesigned with the latest web technologies.

Turin, Milan and Naples

New destinations

New destinations are added to the offer and Florence Tickets is more and more affirmed throughout Italy.

The second version of the website

New website launch

The second version of the website is put online with many more services, features and completely new graphics.

German, French, Spanish and more...

New countries and languages

The website starts selling in other countries with excellent results.

No competitors, we was the first!

First time Online

Way back in 2007 we were among the first to bring on the web the sale of museum tickets, a journey started long ago and destined to great achievements!

Florence, Italy

Birthday of the Company

In 1995 the New Globus Viaggi Travel Company & Tour Operator was founded for local incoming services in Italy.