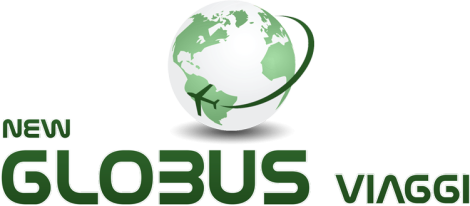 A New Globus opera com sucesso desde 1995 em vários setores do turismo graças à experiência adquirida, a alta qualidade dos serviços oferecidos, e a competência e cortesia que sempre a distinguiu.
Desde alguns anos se tornou um dos principais temas que gerem o turismo de grupo em Florença e na Toscana, obtendo a máxima confiança por alguns dos mais importantes operadores do turismo europeus e mundiais.
Temos o prazer de colocar à sua disposição como correspondente para Florença e a Toscana, a certeza de ser capaz de satisfazer as suas solicitações.
Graças às relações especiais desenvolvidas ao longo dos anos com os nossos fornecedores, somos capaz de oferecer os nossos serviços a preços definitivamente atraentes, mantendo o elevado nível qualitativo que sempre nos caracterizou.
---
New Globus Viaggi é um verdadeiro operador turístico autorizado
Autorizado pela Província de Florença n. 607 a vender bilhetes oficiais para museus, tours e excursões e autorizado pela Câmara de Comércio n. 470865 desde 1995.
Why choose us
Guaranteed tickets
Book with confidence on this website, your tickets will be assured!
Speed and simplicity
Shop easily and fast with few clicks! You are safe and secure with us!
Skip the Line
Save hours without standing in line, with our tickets you have priority access!
The best availability
Museum Tickets, Guided Tours, Services and Excursions, tons of days and hours to choose!
Verified Reviews
All reviews are written by real travelers who have chosen our services! No fakes!
Customer Care
From the purchase to the entrance we follow you and take care of your needs!
---
---
Yesterday, today, tomorrow
An Italian story since 1995
The third version of the website

New website launch

After 2 years of development and testing we launch the third version of the platform completely redesigned with the latest web technologies.

Turin, Milan and Naples

New destinations

New destinations are added to the offer and Florence Tickets is more and more affirmed throughout Italy.

The second version of the website

New website launch

The second version of the website is put online with many more services, features and completely new graphics.

German, French, Spanish and more...

New countries and languages

The website starts selling in other countries with excellent results.

No competitors, we was the first!

First time Online

Way back in 2007 we were among the first to bring on the web the sale of museum tickets, a journey started long ago and destined to great achievements!

Florence, Italy

Birthday of the Company

In 1995 the New Globus Viaggi Travel Company & Tour Operator was founded for local incoming services in Italy.