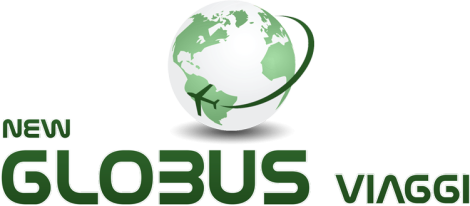 Firma New Globus dzięki zdobytemu doświadczeniu, wysokiej jakości oferowanych usług, wyróżniającemu ją profesjonalizmowi i uprzejmości z sukcesem prowadzi od 1995 r. działalność w branży turystycznej.
Od kilku lat jest jednym z najważniejszych podmiotów zarządzających turystyką grupową we Florencji i w Toskanii, cieszących się największym zaufaniem znaczących europejskich i światowych operatorów turystycznych.
Mamy przyjemność oddać się do Państwa dyspozycji jako partner pośredniczący w zwiedzaniu Florencji i Toskanii i jesteśmy pewni, że spełnimy Państwa oczekiwania.
Dzięki budowanym przez lata korzystnym relacjom z dostawcami, możemy Państwu zaoferować nasze usługi po wyjątkowo atrakcyjnych cenach, zachowując wysoką jakość, która od zawsze nas wyróżnia.
---
New Globus Viaggi jest autoryzowanym Operatorem Turystycznym
Upoważniony od 1995 r. przez Prowincję Florencji (upoważnienie nr 607) do sprzedaży biletów wstępu do muzeów, biletów na zwiedzanie z przewodnikiem i na wycieczki oraz upoważniony przez Izbę Handlową (upoważnienie nr. 470865).
Why choose us
Guaranteed tickets
Book with confidence on this website, your tickets will be assured!
Speed and simplicity
Shop easily and fast with few clicks! You are safe and secure with us!
Skip the Line
Save hours without standing in line, with our tickets you have priority access!
The best availability
Museum Tickets, Guided Tours, Services and Excursions, tons of days and hours to choose!
Verified Reviews
All reviews are written by real travelers who have chosen our services! No fakes!
Customer Care
From the purchase to the entrance we follow you and take care of your needs!
---
---
Yesterday, today, tomorrow
An Italian story since 1995
The third version of the website

New website launch

After 2 years of development and testing we launch the third version of the platform completely redesigned with the latest web technologies.

Turin, Milan and Naples

New destinations

New destinations are added to the offer and Florence Tickets is more and more affirmed throughout Italy.

The second version of the website

New website launch

The second version of the website is put online with many more services, features and completely new graphics.

German, French, Spanish and more...

New countries and languages

The website starts selling in other countries with excellent results.

No competitors, we was the first!

First time Online

Way back in 2007 we were among the first to bring on the web the sale of museum tickets, a journey started long ago and destined to great achievements!

Florence, Italy

Birthday of the Company

In 1995 the New Globus Viaggi Travel Company & Tour Operator was founded for local incoming services in Italy.