期待什么
欣赏著名的比萨斜塔
享受塔顶的全景
惊叹这个被联合国教科文组织列为世界遗产
不要浪费时间在排队。
爬到顶部
塔
你能想象多么绝望是博南诺皮萨诺,谁发起的比萨斜塔建筑的建筑师,当他发现他的工作不仅不是完美的,但也有一些不足之处?他开始建设仅仅5年后,他没有完成工作,他永远不会知道他的塔已成为一个最著名的和最受世界遗产!
历史
这是约56米的高度和独特的钟楼建设,开始在1173年上的项目Diotisalvi 博南诺皮萨诺。他离开这未完成的,它花了那么一个世纪去寻找另一个建筑师继续与启迪。这是乔凡尼-西蒙,下一个冒险家试图理顺塔,但没有任何运气。他还没有完成工作在第六楼。托马索皮萨诺是第三个和最后一个建筑师谁把工作最终在1319年底与第七楼除和贝尔室。当时,比萨斜塔的名声已传遍了整个欧洲。
合并
这些年来专家们几次试图理顺塔或逮捕其进步的倾斜,但它证明了现在,这座塔倾斜,不是因为其发展过程中的一个错误,因为在所有的城市目前的软土地基。后来,在比萨已发现的一些其他学习建筑。
可用选项
除了在本网站的指导预订中的门票以外,还可以购买以下选项。
要记住
The Tower has a maximum capacity of people so you cannot stay inside more than 30 minutes
Children under 8 years old are not allowed to enter the tower, and those between 8 and 18 years old must be accompanied by an adult
Due to the height and the difficult path of the Tower, this visit is not recommended for people with walking difficulties, heart disorders or vertigo (there are 251 steps)
The entrance time written on the tickets may be subject to small changes depending on the actual availability of the Tower.
The tickets will be sent via email within 24-48 hours after purchase (on weekdays) with instructions on how to get there and what to do to enter.
We inform you that, once booked, the date and time selected are binding. Please arrive at least 15 minutes before the time reserved. Who does not respect the time booked will not enter.
---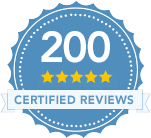 What means?
56 Reviews

United Kingdom
2 years ago
Philip
"Leaning Tower is brilliant and well worth booking in advance. Great views of Pisa and its surroundings. The rest of the Piazza dei Miracoli is also superb and good value, particularly the beautiful Camposanto. Just to be aware that finding somewhere to eat at the end of the day can be tricky so worth researching your options if staying beyond 5pm."

United States
2 years ago
Gary
"Wonderful experience,very good. Able to go right up. "

United Kingdom
2 years ago
Robert
"Well organised booking and access to the tower. Information on what ticket's cover could be a little clearer, but not really an issue. Robert"

United States
2 years ago
Rebecca
"It was beautiful! Seemed like a dream to be there and be able to climb to the top of the Tower of Pisa. "

Slovenia
2 years ago
Matej
"The place is fantastic and the Tower is worth seeing. Going up to Leaning Tower of Pisa was a great experience and worth all the waiting in line. "

United Kingdom
2 years ago
Janice
"Simple process to follow, printed off tickets and accepted no problem at the tower and cathedral "

Russian Federation
2 years ago
Zhanna
"I like it very much."

United Kingdom
2 years ago
Nick
"Gorgeous, everyone needs to see this at least once!"

Argentina
2 years ago
Adriana
"todo salió perfecto no tuvimos ningún inconveniente y disfrutamos todo como lo planificamos"

Australia
2 years ago
Maureen
"Control and safety good for my visit and climb of the tower. Staff efficient and friendly all over. More seating around grounds would be nice for families and elderly."