Duração: 30 minutos
Bilhete eletrônico
Acesso prioritário
Fotos permitidas
O Que Esperar da Atividade
Admire e suba na famosa Torre inclinada de Pisa
Desfrute da vista panorâmica de cima da Torre
Admire este Patrimônio Mundial da UNESCO
Evite a fila e não desperdice seu tempo
Suba até o topo
Torre
Consiga imaginar quanto ficou desesperado Bonanno Pisano, o arquiteto que iniciou a construção da Torre de Pisa, quando descobriu que o seu trabalho não só não era perfeito, más tinha até mesmo alguns defeitos? Apenas 5 anos depois de começar a construção, abandonou a obra incompleta e nunca veio a seber que a sua torre se tornou um dos monumentos mais famosos e visitados do mundo!
História
A construção desta particular e única torre dos sinos de mais ou menos 56 metros de altura, foi iniciada em 1173 por Bonanno Pisano sobre o projeto de Diotisalvi. Ele a deixou incompleta e levou mais de um século para encontrar um outro arquiteto que continuasse com a edificação. Foi Giovanni di Simone o novo aventureiro que tentou endireitar a torre, porém sem sucesso. Também ele deixou o trabalho incompleto no sexto andar. Tommaso Pisano foi o terceiro e último arquiteto que levou a obra até sua finalização em 1319 com o acrescimo do sétimo piso e da cela dos sinos. Nesta época, a fama da Torre inclinada de Pisa já estava se difundindo por toda a Europa.
Consolidações
Durante os anos os especialistas tentaram muitas vezes endireitar a torre ou deter a sua progressiva inclinação, más hoje está demostrado que a torre inclina não por um erro no processo de construção, más por causa do terreno brando que se encontra em toda a cidade. Com efeito, mais tarde, em Pisa foram encontrados outros edifícios inclinados.
Incluído
Entrada com acesso prioritário
Opções disponíveis
As seguintes opções podem ser adquiridas além dos ingressos na reserva guiada neste site.
Lembrar
The Tower has a maximum capacity of people so you cannot stay inside more than 30 minutes
Children under 8 years old are not allowed to enter the tower, and those between 8 and 18 years old must be accompanied by an adult
Due to the height and the difficult path of the Tower, this visit is not recommended for people with walking difficulties, heart disorders or vertigo (there are 251 steps)
The entrance time written on the tickets may be subject to small changes depending on the actual availability of the Tower.
The tickets will be sent via email within 24-48 hours after purchase (on weekdays) with instructions on how to get there and what to do to enter.
We inform you that, once booked, the date and time selected are binding. Please arrive at least 15 minutes before the time reserved. Who does not respect the time booked will not enter.
---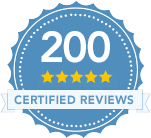 What means?
56 Reviews

United Kingdom
2 years ago
Philip
"Leaning Tower is brilliant and well worth booking in advance. Great views of Pisa and its surroundings. The rest of the Piazza dei Miracoli is also superb and good value, particularly the beautiful Camposanto. Just to be aware that finding somewhere to eat at the end of the day can be tricky so worth researching your options if staying beyond 5pm."

United States
2 years ago
Gary
"Wonderful experience,very good. Able to go right up. "

United Kingdom
2 years ago
Robert
"Well organised booking and access to the tower. Information on what ticket's cover could be a little clearer, but not really an issue. Robert"

United States
2 years ago
Rebecca
"It was beautiful! Seemed like a dream to be there and be able to climb to the top of the Tower of Pisa. "

Slovenia
2 years ago
Matej
"The place is fantastic and the Tower is worth seeing. Going up to Leaning Tower of Pisa was a great experience and worth all the waiting in line. "

United Kingdom
2 years ago
Janice
"Simple process to follow, printed off tickets and accepted no problem at the tower and cathedral "

Russian Federation
2 years ago
Zhanna
"I like it very much."

United Kingdom
2 years ago
Nick
"Gorgeous, everyone needs to see this at least once!"

Argentina
2 years ago
Adriana
"todo salió perfecto no tuvimos ningún inconveniente y disfrutamos todo como lo planificamos"

Australia
2 years ago
Maureen
"Control and safety good for my visit and climb of the tower. Staff efficient and friendly all over. More seating around grounds would be nice for families and elderly."