Duration: 30 min
Mobile Ticket
Priority access
Photos allowed
What to expect
See and climb the famous Leaning Tower of Pisa
Enjoy the panoramic view from the top of the tower
Admire this UNESCO World Heritage Site
Skip the line and don't waste your time
Climb up to the top
Tower
Can you imagine how desperate was Bonanno Pisano, the architect who initiated the construction of the tower of Pisa, when he found out that his work not only wasn't perfect, but it had some defects too? Only 5 years after he started building it, he left the work unfinished, and he will never know that his tower has become one of the most famous and most visited monuments in the world!
History
The construction of this particular and unique bell tower of about 56 metres of height, was started in 1173 by Bonanno Pisano on a Diotisalvi's project. He left it unfinished and it took more then one century to find another architect to proceed with the edification. It was Giovanni di Simone, the next adventurer who tried to straighten the tower, but without any luck. He also left the work unfinished at the sixth floor. Tommaso Pisano was the third and the last architect who brought the work to its final end in 1319 with the addition of the seventh floor and the bell-chamber. At that time, the fame of the Leaning Tower of Pisa was already spreading all over Europe.
Consolidations
During the years the experts have tried several times to straighten the tower or to arrest its progressive slant, but it's proven nowadays that the tower leans, not because of an error in the process of building it, but because of the soft ground present in all the city. Later on, in Pisa have been found some other leaning buildings.
What is included
Entrance with priority access
Available options
The following options can be purchased in addition to the tickets in the booking Wizard on this website.
Meeting Point
To remember
The Tower has a maximum capacity of people so you cannot stay inside more than 30 minutes

Children under 8 years old are not allowed to enter the tower, and those between 8 and 18 years old must be accompanied by an adult

Due to the height and the difficult path of the Tower, this visit is not recommended for people with walking difficulties, heart disorders or vertigo (there are 251 steps)

The entrance time written on the tickets may be subject to small changes depending on the actual availability of the Tower.

The tickets will be sent via email within 24-48 hours after purchase (on weekdays) with instructions on how to get there and what to do to enter.

We inform you that, once booked, the date and time selected are binding. Please arrive at least 15 minutes before the time reserved. Who does not respect the time booked will not enter.
---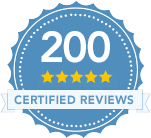 What means?
58 Reviews

United States
2 months ago
Kelly
"Everything would have been perfect if we weren't late. We ended up buying new tickets because we were 15 minutes late - don't be late if you want to climb the tower. But the rest of the experience was fantastic and I highly recommend it."

United Kingdom
3 years ago
Karen
"Easy purchase process. No queuing at the ticket office. Bit tricky accessing the download but soon resolved. Would use the website again for future ticket purchases when visiting Italy next."

United Kingdom
5 years ago
Philip
"Leaning Tower is brilliant and well worth booking in advance. Great views of Pisa and its surroundings. The rest of the Piazza dei Miracoli is also superb and good value, particularly the beautiful Camposanto. Just to be aware that finding somewhere to eat at the end of the day can be tricky so worth researching your options if staying beyond 5pm."

United States
5 years ago
Gary
"Wonderful experience,very good. Able to go right up. "

United Kingdom
5 years ago
Robert
"Well organised booking and access to the tower. Information on what ticket's cover could be a little clearer, but not really an issue. Robert"

United States
5 years ago
Rebecca
"It was beautiful! Seemed like a dream to be there and be able to climb to the top of the Tower of Pisa. "

Slovenia
5 years ago
Matej
"The place is fantastic and the Tower is worth seeing. Going up to Leaning Tower of Pisa was a great experience and worth all the waiting in line. "

United Kingdom
5 years ago
Janice
"Simple process to follow, printed off tickets and accepted no problem at the tower and cathedral "

Russian Federation
5 years ago
Zhanna
"I like it very much."

United Kingdom
6 years ago
Nick
"Gorgeous, everyone needs to see this at least once!"

Argentina
6 years ago
Adriana
"todo salió perfecto no tuvimos ningún inconveniente y disfrutamos todo como lo planificamos"

Australia
6 years ago
Maureen
"Control and safety good for my visit and climb of the tower. Staff efficient and friendly all over. More seating around grounds would be nice for families and elderly."

United States
6 years ago
Julia
"Want to feel like you are a bit off kilter without having to worry to much. Take the 251+ steps up to the top of the Leaning Tower of Pisa and gaze to the east toward firenze or north to Luca. Really paced well so there are not too many people pacing up the stairs. "

South Africa
6 years ago
Kristin
"Great to climb the tower and totally appreciate the lean. Skipping the queue was a great help to avoid the heat and the masses of people! "

Czech Republic
6 years ago
Renata
"all was without problems and we could enjoy our trip"

Spain
6 years ago
Jaime
"La visita estuvo bien organizada y fue muy interesante. El conjunto arquitectónico es magnífico. La atención y amabilidad de las personas de la organización fueron muy buenas, a excepción de una señora, que aparentaba una edad ya mayor, que fue muy antipática y que estaba, primero en la consigna y luego se trasladó al control de acceso a la torre"

United Kingdom
6 years ago
Catherine
"Easy and safe to book - no problem using them in Pisa today :)"

France
6 years ago
Franck
"Parfait !!!"

France
6 years ago
Thomas
"Ras très bien Tout est bien réglé "

Canada
6 years ago
Gabriela
"Amazing place"