时间:50分钟
优先访问
允许照片
适用于残疾人士
期待什么
和专业导游参观
不需排队,不用浪费您的时间
欣赏这个世界最有名的露天剧场
听古罗马人迷人的历史
在角斗士的世界
竞技场
竞技场,原名叫佛拉维安竞技场或奎里纳勒, 是最大的和最重要的古罗马圆形剧场, 可容纳50000名观众。
历史
它的建设开始由维斯西巴安公元72年罗马的中心,在一个山谷的地方,有一个人工湖挖尼禄为他的黄金屋。它成立由提图斯在公元80年一百天的比赛和用于事件,公众演出作为狩猎,战争之间的动物(venationes),被凶猛的野兽或其他类型的执行囚犯杀死(noxii)之间的打斗,角斗士(待遇),重新制定的著名战役(海战)和基于古典神话剧。
假设在1675年禧字符在内存中的许多基督教烈士​​在这里谴责了绞刑架神圣的网站。在1744年罗马教皇本笃十四构建路边十五的十字架,并在1749年宣布斗兽场教堂奉献给基督和基督教烈士​​。
在1980年,随着罗马的历史中心,被联合国教科文组织在人类世界遗产名单中包括。在2007年复杂也包括现代世界的七奇迹之一。
可用选项
除了在本网站的指导预订中的门票以外,还可以购买以下选项。
降价
降价/半票:
18至25岁的欧盟公共机构公民(入口处出示有效身份证明文件)和以下国家公民(奥地利,比利时,保加利亚,塞浦路斯,丹麦,爱沙尼亚,芬兰,法国,德国,希腊,爱尔兰,冰岛,意大利,拉脱维亚,列支敦士登,立陶宛,卢森堡,马耳他,挪威,荷兰,波兰,葡萄牙,英国,捷克共和国,罗马尼亚,斯洛伐克,斯洛文尼亚,西班牙,瑞典,瑞士,匈牙利)
免费机票(仍然需要支付预售以跳过线):
欧盟而不是18岁以下的欧盟公民(入场时需要有效的身份证件)
Temporary and permanent teachers of Italian public and private schools equipped with the appropriate documentation issued by MIUR
来自UE的残疾公民和家属或护送者属于社会和保健服务。
要记住
The ticket is valid 2 days, starting from entrance time.
The tour is conducted only in English, French and Spanish.
The tickets will be sent via email within 24-48 hours after purchase (on weekdays) with instructions on how to get there and what to do to enter.
Please meet the guide 15 minutes before the entrance time at the cashier desk for customers with reservation.
You have to enter first into the Colosseum for the Guided Tour at the day and time chosen, after the Guided Tour (only for the Colosseum) you have the same whole day and the day after to visit the Roman Forum and Palatine Hill at the time you want. Please make attention to the opening hours.
We inform you that, for safety reasons, inside the Colosseum/Roman Forum/Palatine is forbidden to enter with backpacks, suitcases and voluminous bags.
This ticket can not be canceled or refunded, and date and time changes are not possible.
---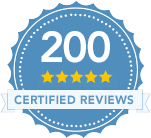 What means?
37 Reviews

Poland
2 years ago
Sebastian
"GORĄCO POLECAM , WARTO :-)"

New Zealand
2 years ago
Tony
"The tour was informative and the guide spoke good English. We thought the tour would have lasted longer than the 45 minutes that it did but is gave us a little insight into history of the Colosseum"

United Kingdom
2 years ago
Nick
"Great tour. Lots of info in a short time. Great guide."

United Kingdom
2 years ago
Justine
"An excellent tour packed full of interesting facts and information about the Colosseum. Our tour guide was Nausicaa, who spoke beautiful English and shared her wide-ranging knowledge with great enthusiasm. Tickets for entry from the pre-booked tickets office took around 40 minutes queuing and the security queue took around 30 minutes at the group entry point. Loved it! Many thanks."

United States
2 years ago
Ernesto
"Buenissimo !!!"

United States
2 years ago
Audrey
"Lovely tour! Our guide was very knowledgeable and we were very happy for the information instead of doing a self-guided tour. It was also an easy process getting in without much waiting at all"

United Kingdom
2 years ago
Billy
"Good guided tour which lasted approximately 30-40 minutes. Even better than I expected. Good value for money. I would recommend."

United States
2 years ago
Emily
"Our tour guide was awesome. Very knowledgeable about how the themes of ancient Roman history were reflected in the Colosseum in addition to the facts about the Colosseum."

United Kingdom
2 years ago
Simon
"Obviously an iconic piece of history, enjoyed my visit, staff helpful and enjoyed the guided tour, but my wife found there was shortage of female toilets and member of staff guided her with our 2 daughters to the disabled toilet"

United Kingdom
2 years ago
Samantha
"Great to miss all the queues. Informative tour."