Duur: 50 minuten
Prioritaire toegang
Foto's toegestaan
Toegankelijk
Wat te verwachten
Rondleiding met professionele gids
Sla de wachtrij over en verspil geen tijd
Bezichtig 's werelds meest populaire amfitheater
Luister naar de fascinerende geschiedenis van de oude Romeinen
In de wereld van gladiators
Colosseum
Het colosseum, oorspronkelijk bekend als het amfitheater van Flavio of simpelweg het amfitheater, is het grootste en belangrijkste Romeinse amfitheater wat plaats bood aan wel 50.000 mensen.
Geschiedenis
De constructie begon door Vespasianus in 72 na Chr. in het centrum van Rome, in een vallei waar zich een kunstmatig meer bevond, uitgegraven door Nero voor zijn Domus Aurea. Het werd geopend door Titus in 80 na Chr met honderd dagen durende spelen en het werd gebruikt voor evenementen, openbare voorstellingen zoals de jacht, gevechten tussen dieren (venetiones), het doden van gevangenen door wilde dieren of andere soorten van executies (noxii), gevechten tussen gladiatoren (munera) en het naspelen van beroemde veld en zeeslagen (naumachia) en drama's gebaseerd op de klassieke mythologie.
Tijdens het jubileum van 1675 werd het colosseum een heilige plek, ter herinnering aan de vele martelaren die hier werden gemarteld.In 1744 bouwde paus Benedict XIV hier de Vijftien Stations van het Kruis en in 1749 verklaarde hij het colosseum tot kerk gewijd aan Christus en aan de christelijke martelaren.
In 1980, samen met het hele historische centrum van Rome werd het opgenomen in de wereldefrgoederen lijst van UNESCO. In 2007 werd het complex tevens opgenomen in de lijst van de Zeven Wereldwonderen van de moderne wereld.
Inbegrepen
Entree met toegang prioriteit
Officiëel goedgekeurdde lokale gids
Ticket geldig 2 dagen
Boekingskosten
Beschikbare opties
De volgende opties kunnen worden gekocht in aanvulling op de tickets in de begeleide boeking op deze website.
Prijsverlagingen
Gereduceerd/ half tarief:
Inwoners tussen de 18 en 25 jaar (geldig identiteitsbewijs nodig bij ingang) van de Europese Gemeenschap en daaropvolgende integratie via ministeriële brieven
(Oostenrijk, België, Bulgarije, Cyprus, Kroatië Denemarken, Estland, Finland, Frankrijk, Duitsland, Griekenland, Ierland, Luxemburg, Malta, Nederland, Polen, Portugal, Verenigd Koninkrijk, Tsjechië, Roemenië, Slowakije, Slovenië, Spanje , Hongarije, Zwitserse conferenties, Noorwegen, Liechtenstein, IJsland)
Gratis Ticket (het is nog steeds nodig is om de voorverkoop te betalen aan de lijn overslaan) :
Inwoners van de Europese Gemeenschap en inwoners van buiten de Europese gemeenschap onder de 18 jaar (geldig identiteitsbewijs nodig bij ingang)
Temporary and permanent teachers of Italian public and private schools equipped with the appropriate documentation issued by MIUR
Minder valide inwoners uit de EU en een familielid of begeleider van de sociale of gezondheids zorg instantie
Om te onthouden
The ticket is valid 2 days, starting from entrance time.
The tour is conducted only in English, French and Spanish.
The tickets will be sent via email within 24-48 hours after purchase (on weekdays) with instructions on how to get there and what to do to enter.
Please meet the guide 15 minutes before the entrance time at the cashier desk for customers with reservation.
You have to enter first into the Colosseum for the Guided Tour at the day and time chosen, after the Guided Tour (only for the Colosseum) you have the same whole day and the day after to visit the Roman Forum and Palatine Hill at the time you want. Please make attention to the opening hours.
We inform you that, for safety reasons, inside the Colosseum/Roman Forum/Palatine is forbidden to enter with backpacks, suitcases and voluminous bags.
This ticket can not be canceled or refunded, and date and time changes are not possible.
---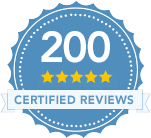 What means?
37 Reviews

Poland
2 years ago
Sebastian
"GORĄCO POLECAM , WARTO :-)"

New Zealand
2 years ago
Tony
"The tour was informative and the guide spoke good English. We thought the tour would have lasted longer than the 45 minutes that it did but is gave us a little insight into history of the Colosseum"

United Kingdom
2 years ago
Nick
"Great tour. Lots of info in a short time. Great guide."

United Kingdom
2 years ago
Justine
"An excellent tour packed full of interesting facts and information about the Colosseum. Our tour guide was Nausicaa, who spoke beautiful English and shared her wide-ranging knowledge with great enthusiasm. Tickets for entry from the pre-booked tickets office took around 40 minutes queuing and the security queue took around 30 minutes at the group entry point. Loved it! Many thanks."

United States
2 years ago
Ernesto
"Buenissimo !!!"

United States
2 years ago
Audrey
"Lovely tour! Our guide was very knowledgeable and we were very happy for the information instead of doing a self-guided tour. It was also an easy process getting in without much waiting at all"

United Kingdom
2 years ago
Billy
"Good guided tour which lasted approximately 30-40 minutes. Even better than I expected. Good value for money. I would recommend."

United States
2 years ago
Emily
"Our tour guide was awesome. Very knowledgeable about how the themes of ancient Roman history were reflected in the Colosseum in addition to the facts about the Colosseum."

United Kingdom
2 years ago
Simon
"Obviously an iconic piece of history, enjoyed my visit, staff helpful and enjoyed the guided tour, but my wife found there was shortage of female toilets and member of staff guided her with our 2 daughters to the disabled toilet"

United Kingdom
2 years ago
Samantha
"Great to miss all the queues. Informative tour."