Durata: 50 minute
Accesul prioritar
Fotografii permis
Accesibil pentru persoanele cu handicap
La ce să te aștepți
Vizitati insotiti de un Ghid profesionist
Evitati coada,nu pierdeti timp
Admurati cel mai faimos Amfiteatru din lume
Ascultati povestea fascinanta a anticilor Romani
În lumea gladiatorilor
Colosseumul
Colosseumul,originar cunoscut sub numele de Amfiteatrul Flavio sau mai simplu Amphitheatrum,este cel mai mare si mai important Amfiteatru Romano ce poate sa ospiteze pana la 50,000de spectatori.
Istoric
Constructia sa a fost inceputa de Vespasiano in '72 d.c.,in centrul orasului Roma,intr-o vale unde se afla un lac artificial.A fost inaugurat de Tito in '80 d.c.cu o suta de zile de jocurui;era folosit pentru manifestatii publice ca spectacole de vanatoare,lupte intre animale(venctiones),uciderea condamnatilor ce catre animale feroce sau alte tipuri de executii(noxii),lupte intre gladiatori(munera),reconstituiri de lupte faimoase si drame bazate pe tipologia clasica.
Ce este inclus
Intrarea cu acces prioritar
Ghid local oficial autorizat
Bilet valabil 2 zile
Taxele de rezervare
Optiuni Disponibile
Următoarele opțiuni pot fi achiziționate în plus față de bilete în rezervare ghidate de pe acest site.
Reduceri de preț
Bilete reduse:
Cetatenii cu varsta cuprinsa intre 18-25 ani (prezentati un document de identitate la intrare), ce apartin UE si Statelor supuse conditiilor de reprocitate (Austria, Belgia, Bulgaria, Cipru, Danemarca, Estonia, Finlanda, Franta, Germania, Grecia, Irlanda, Italia, Letonia, Lichtenstein, Lituania, Luxemburg, Malta, Norvegia, Olanda, Polonia, Portugalia, Anglia, RepublicaCeha, Romania, Slovacia, Spania, Elvetia, Svetia si Ungaria)
Bilete gratuite (este încă obligată să plătească presale pentru a sări peste linia) :
Cetatenii din UE si non UE sub 18 ani (prezentati un document de identitate la intrare)
Temporary and permanent teachers of Italian public and private schools equipped with the appropriate documentation issued by MIUR
Cetatenii din UE purtatori de handicap insotiti de un familiar sau de un asistent socio-sanitar
A ține minte
The ticket is valid 2 days, starting from entrance time.
The tour is conducted only in English, French and Spanish.
The tickets will be sent via email within 24-48 hours after purchase (on weekdays) with instructions on how to get there and what to do to enter.
Please meet the guide 15 minutes before the entrance time at the cashier desk for customers with reservation.
You have to enter first into the Colosseum for the Guided Tour at the day and time chosen, after the Guided Tour (only for the Colosseum) you have the same whole day and the day after to visit the Roman Forum and Palatine Hill at the time you want. Please make attention to the opening hours.
We inform you that, for safety reasons, inside the Colosseum/Roman Forum/Palatine is forbidden to enter with backpacks, suitcases and voluminous bags.
---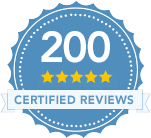 What means?
36 Reviews

Poland
1 month ago
Sebastian
"GORĄCO POLECAM , WARTO :-)"

United Kingdom
2 months ago
Nick
"Great tour. Lots of info in a short time. Great guide."

United Kingdom
2 months ago
Justine
"An excellent tour packed full of interesting facts and information about the Colosseum. Our tour guide was Nausicaa, who spoke beautiful English and shared her wide-ranging knowledge with great enthusiasm. Tickets for entry from the pre-booked tickets office took around 40 minutes queuing and the security queue took around 30 minutes at the group entry point. Loved it! Many thanks."

United States
3 months ago
Ernesto
"Buenissimo !!!"

United States
3 months ago
Audrey
"Lovely tour! Our guide was very knowledgeable and we were very happy for the information instead of doing a self-guided tour. It was also an easy process getting in without much waiting at all"

United Kingdom
4 months ago
Billy
"Good guided tour which lasted approximately 30-40 minutes. Even better than I expected. Good value for money. I would recommend."

United States
4 months ago
Emily
"Our tour guide was awesome. Very knowledgeable about how the themes of ancient Roman history were reflected in the Colosseum in addition to the facts about the Colosseum."

United Kingdom
4 months ago
Simon
"Obviously an iconic piece of history, enjoyed my visit, staff helpful and enjoyed the guided tour, but my wife found there was shortage of female toilets and member of staff guided her with our 2 daughters to the disabled toilet"

United Kingdom
5 months ago
Samantha
"Great to miss all the queues. Informative tour."

United Kingdom
5 months ago
Keith
"Barbara was superb. Very informative... only wish the tour had been longer. Her factual stories were enlightening. Thank you!!!"