持续时间:1小时30分钟
优先访问
没有闪光的照片
音频指南可用
适用于残疾人士
期待什么
和专业导游一起参加
跳过排队,不要浪费你的时间
欣赏米切朗基罗的大衛像,四监狱和圣母怜子
参观完后,你可以留博物馆无论多久都可以。
不只是米开朗基罗
博物馆Museo
位于佛罗伦萨的核心,是一个最参观博物馆之一,在城市的原因是因为它的房屋的重要作品集由米切朗基罗之间它代表着大卫,在专门的壮观的论坛暴露。
历史Storia
在1784年,利用圣利玛窦医院环境和卡法乔圣尼古拉斯修道院,洛林公爵彼得利奥波德创建美术学院;在这,还成立了学院美术馆,博物馆,创建适应训练的艺术家的艺术作品。几个世纪的过程中,它被修改多次成为目前主要致力于米切朗基罗博物馆。
收集Collezioni
此外,原创作品的核心,旧画新的收购发生在第十八世纪的教堂和修道院的大公爵彼得洛莱奥实施取消后,在1810年由拿破仑;在1872年调来的大卫米切朗基罗从市政广场一个画廊的环境称为论坛。在1906年转还圣利玛窦,在1909年在波波里花园的奴隶来布翁塔伦蒂石窟四座雕塑。里面还有洛伦佐巴尔托里尼的集合,石膏,和一部分致力于古代乐器;很明显也对木材由佛罗伦萨艺术家从第十三到第十六世纪的一些画,与俄罗斯图标组。
杰作Capolavori
米切朗基罗,大卫,1501年-1504年,从领主广场
米切朗基罗,四个奴隶,约1530,在波波里花园布翁塔伦蒂石窟雕刻的,教皇尤利乌斯二世墓
米切朗基罗,马太福音,1505年-1506年,从佛罗伦萨大教堂
米切朗基罗(作者),圣母怜子图,在派立斯特里纳来自圣罗萨莉娅教堂(罗马)
波罗尼亚,掠夺萨宾人的石膏模型,1582年
Taddeo Gaddi, Bernardo Daddi, Pacino di Bonaguida, Sandro Botticelli, Pietro Perugino, Andrea Orcagna, Lorenzo Monaco, Giovanni da Milano, Andrea del Sarto, Pontormo, lo Scheggia, Filippino Lippi, Fra' Bartolomeo, Agnolo Bronzino, Alessandro Allori, Santi di Tito 绘画。
包括什么
优先进入入口
由当地官方认可的导游带领。
导游后,只要你想要留在里面
预订费
进入临时展览
音频接收器(只对12人以上的团体包括)
可用选项
除了在本网站的指导预订中的门票以外,还可以购买以下选项。
要记住
The tour is conducted only in ENGLISH
The meeting point is located in Piazza della Repubblica at the corner with Via Pellicceria (right at the KIOSK – TOURS & NEWS STAND under the arches, on the left of the APPLE STORE) - Florence
Tickets will be sent via e-mail within 24-48 hours after purchase (weekdays) with all the instructions on how to get to the meeting point
We inform you that, once booked, the date and time selected are binding. Please arrive at the meeting point 15 minutes before the starting time.
Big bags, large umbrellas and liquid bottles are not allowed inside the museum.
Please note that even with a skip the line ticket, the security check at the entrance of the museum may cause some delays.
---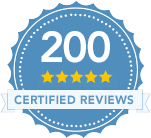 What means?
38 Reviews

United States
2 years ago
Brandon
"Our tour was so wonderful! My husband and I are on our honeymoon and have done multiple tours since we arrived in Italy and this was the first one where it was just the guide and us. We learned so much and were able to ask questions since it was just us. Highly recommend even if there are a few more people with your group!"

United States
2 years ago
Stephen
"It was great!"

United States
2 years ago
Cathy
"We had the most wonderful guide who gave us such interesting and fun information. She made me want to take an art history class. Thank you Helma. "

Canada
2 years ago
Kevin
"Flavia was amazing. Very friendly and found us outside the museum as soon as we arrived. Very informative and comfortable to be with. Would definitely have Flavia as a guide again. "

United Kingdom
2 years ago
Miguel
"Very happy with our choice. Our guide was superb."

United States
2 years ago
Fred
"Splendid tour guide ..staff allowed us to join the tour in progress after arriving 15 minutes late... Thank you!!"

United Kingdom
2 years ago
David
"A very knowledgeable guide Flavia concentrated on the essentials and made the tour both informative and interesting. "

Canada
2 years ago
Valerie
"We had a small group of 6 with an entry time at 12:30. Our tour experience was excellent! Our guide is very knowledgeable and he highlights the art pieces and significance along the way and spends more time at the David sculpture, where we looked all around and paid a lot of attention to the details. Defining recommend this tour."

United Kingdom
2 years ago
Steve
"Thanks Francesco, a wonderful tour round the Accademia. You really helped us understand the wonderful art on display."

United States
2 years ago
Jeff
"Our guide, Giana, was the best guide we have ever had, She was informative and charming the entire tour. We would love to have her for any tour if she is available."