Duration: 1 h and half
Priority access
Photos without flash
Earphones available
Accessible
What to expect
Tour with a professional guide
Skip the line and don't waste your time
See the famous David by Michelangelo, his Four Slaves and the St Matthew
Stay in the museum how long you want after the guided tour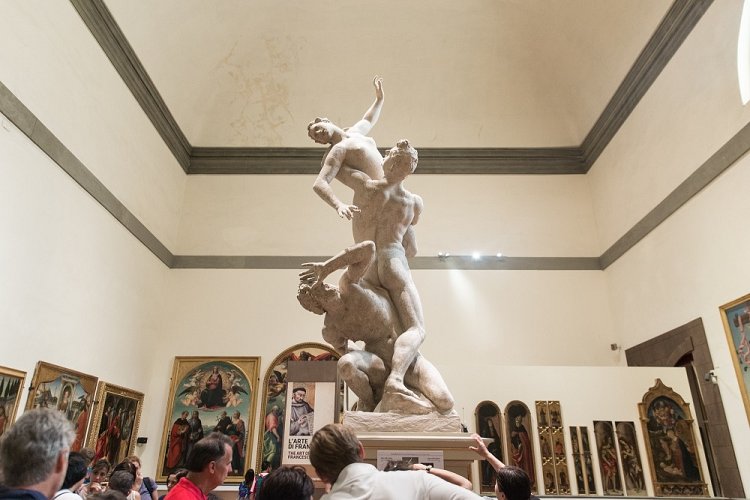 1 hour with David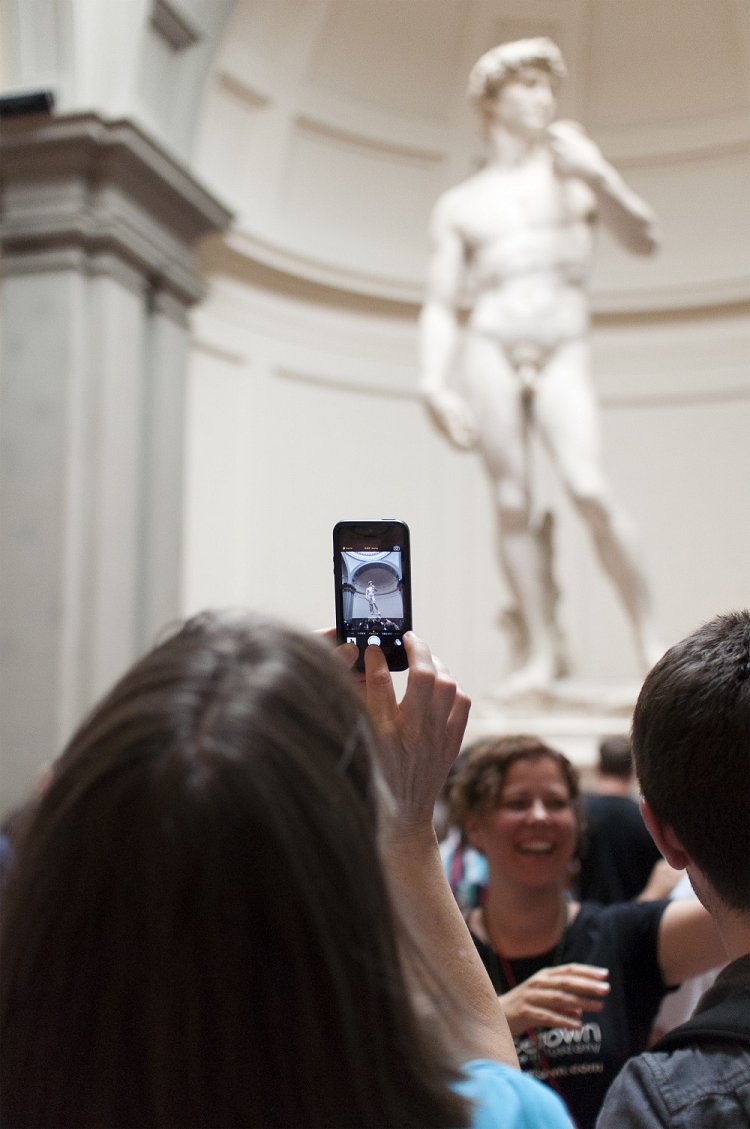 1 hour with David
---
Not only Michelangelo...
Museum
Located in the heart of Florence, is one of the most visited museums in the city because it houses an important collection of works by Michelangelo between which stands the David, exposed in the spectacular tribune specifically created.
History
In 1784, using the environments of the San Matteo Hospital and of the Convent of St. Nicholas of Cafaggio, the Grand Duke Peter Leopold of Lorraine created the Academy of Fine Arts; along this, it was also founded the Accademia Gallery, a museum created to accommodate works of art for the training of the artists. During the course of centuries, it was modified several times to become the current museum mainly dedicated to Michelangelo.
Collections
In addition to the core of the original works, new acquisitions of old paintings took place during the eighteenth century after the abolition of churches and convents implemented by Grand Duke Pietro Leopoldo, and in 1810 by Napoleon; in 1872 was transferred here the David by Michelangelo from Signoria Square to an environment of the gallery called the Tribune. In 1906 was transferred also the San Matteo and in 1909 the four sculptures of the Slaves coming from the Buontalenti Grotto in the Boboli Garden. Inside there is also a collection of plaster by Lorenzo Bartolini, and a section dedicated to the ancient musical instruments; very remarkable are also some paintings on wood by Florentine artists from the thirteenth to the sixteenth century, and the group of Russian icons.
Masterpieces
Michelangelo, David, 1501-1504, from Piazza della Signoria
Michelangelo, Four Slaves, 1530 approx., from the Buontalenti Grotto in the Boboli Garden, sculpted for the Tomb of Pope Julius II
Michelangelo, St. Matthew, 1505-1506, from the Florentine Cathedral
Michelangelo (attributed), Pietà, from the church of St. Rosalia at Palestrina (Rome)
Giambologna, plaster model of the Rape of the Sabines, 1582
Paintings by Taddeo Gaddi, Bernardo Daddi, Pacino di Bonaguida, Sandro Botticelli, Pietro Perugino, Andrea Orcagna, Lorenzo Monaco, Giovanni da Milano, Andrea del Sarto, Pontormo, Lo Scheggia, Filippino Lippi, Fra' Bartolomeo, Agnolo Bronzino, Alessandro Allori, Santi di Tito.
Description
Florence has the distinct honor of being the home to the genuine David, crafted by the incomparable Michelangelo.
Duration
It takes an hour and a half to complete.
About
"Step into a superior cultural world like no other, with effortless access and priority seats at the Accademia Gallery, where Michelangelo creates magic! Embellish your granted privileges as we invite you to own David Florence tickets! The sculpture is an extraordinary work of art that experts and travelers alike admire and acclaim. It has become a symbol of the Renaissance, an era that was characterized by innovative art and advances in creative expression. In his early twenties, Michelangelo transformed a flawed piece of Carrara marble into a stunning sculpture, which stands as a remarkable feat. Let your expert guide enrich your knowledge with additional insider information on this piece and many others. Placed at the entrance of Palazzo Vecchio, a massive statue standing tall at over 5.17 meters depicts the biblical hero David and the stone that vanquished Goliath. The young hero's body is accurately carved, showcasing his strong muscles and veins. This masterpiece was created in 1504, and since then has been an inspiring symbol of the Florentines, exemplifying their strength and independence. During this Accademia Florence guided tour, you'll be given insights on how to appreciate Michelangelo's impressive works, such as the Prisoners and St. Matthew, which your guide will explain in depth, in addition to the presentation of the David. Along with that, you'll also have plenty of opportunities to admire other extraordinary arts displayed in the Accademia, spanning from the 13th to the 17th century and coving religious paintings with gold-background from some major artists, to sculptures crafted by the 19th century's finest virtuosos, and more.
Additional details
Throughout our explorations into this topic, we found a multitude of insights and discoveries that piqued our interest. We uncovered numerous facts and interesting tidbits that shed light on the subject and offered a fresh perspective. Through our research and analysis, we came to understand the intricacies and complexities of this area, and were able to draw out some valuable conclusions. Despite the vast range of information available, we were able to filter through the data and extract the most important points to present a comprehensive overview of the topic. Overall, our investigation yielded a wealth of information and deepened our understanding of the subject at hand. "Priority tickets for the museum don't guarantee instant access as mandatory security checks are required. Expect possible delays during the screening process.
Entrance with priority access
Local guide officially authorized
After the guided tour, stay inside as long as you want
Reservation fees
Access to temporary exhibitions
Earphones for bigger groups
Cancellation Policy
At least 48 hours prior to the scheduled activity, customers can scrap their plans and receive a complete reimbursement or credit for future use. Being charged in full is a consequence of not showing up for your scheduled activity, which is a critical step in the process.
MEETING POINT
Accademia Ticket Office - Via Ricasoli, 58/60 (Florence)
To remember
We cannot wait to welcome you to the land of authentic products and unforgettable experiences.
Clients are required to be at the meeting point 15 minutes prior to the scheduled departure time.
Please take this into consideration when arranging your travel schedule. No delay, even for a few minutes, can be tolerated and missing the experience won't entitle you to any refund, not even a partial one.
Please let us know in advance any special need or impaired mobility of the clients and we will do our best to accomodate them.
Big bags and liquid bottles will not be allowed inside the museums.
Even with the skip-the-line entrance, there is still a compulsory security check which may cause some delays in entering the museum.
Children / teens under 18 y.o. must always be accompanied by at least one adult. If this requirement is not met, we reserve the right to exclude the under age partecipant and no refund will be due.
Please note that pets are not allowed on this tour.
The described itineraries may undergo slight modifications due to unforeseen operational requirements.
---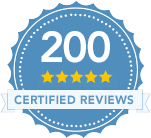 What means?
38 Reviews

United States
6 years ago
Brandon
"Our tour was so wonderful! My husband and I are on our honeymoon and have done multiple tours since we arrived in Italy and this was the first one where it was just the guide and us. We learned so much and were able to ask questions since it was just us. Highly recommend even if there are a few more people with your group!"

United States
6 years ago
Stephen
"It was great!"

United States
6 years ago
Cathy
"We had the most wonderful guide who gave us such interesting and fun information. She made me want to take an art history class. Thank you Helma. "

Canada
6 years ago
Kevin
"Flavia was amazing. Very friendly and found us outside the museum as soon as we arrived. Very informative and comfortable to be with. Would definitely have Flavia as a guide again. "

United Kingdom
6 years ago
Miguel
"Very happy with our choice. Our guide was superb."

United States
6 years ago
Fred
"Splendid tour guide ..staff allowed us to join the tour in progress after arriving 15 minutes late... Thank you!!"

United Kingdom
6 years ago
David
"A very knowledgeable guide Flavia concentrated on the essentials and made the tour both informative and interesting. "

Canada
6 years ago
Valerie
"We had a small group of 6 with an entry time at 12:30. Our tour experience was excellent! Our guide is very knowledgeable and he highlights the art pieces and significance along the way and spends more time at the David sculpture, where we looked all around and paid a lot of attention to the details. Defining recommend this tour."

United Kingdom
6 years ago
Steve
"Thanks Francesco, a wonderful tour round the Accademia. You really helped us understand the wonderful art on display."

United States
6 years ago
Jeff
"Our guide, Giana, was the best guide we have ever had, She was informative and charming the entire tour. We would love to have her for any tour if she is available."

Canada
6 years ago
Thaia
"Very informative! Flavia was kind and answered all questions. Her passion for the art and the history made this tour fabulous! "

United States
6 years ago
Stephen
"Francesca was amazing- informative, funny and pleasant "

United Kingdom
6 years ago
Lesley
"Informative and very enthusiastic guide. Statue of David amazing sight to see "

United States
6 years ago
Lilliam
"Our guide was very patient and extremely thorough and knowledgeable. Great tour!"

United Kingdom
6 years ago
Russell
"Fabulous: a group of 4 with an informative and interesting guide."

United Kingdom
6 years ago
Linda
"An excellent guided tour of the highlights of the Accademia conducted with great knowledge and passion. We would particularly recommend this to first time visitors such as ourselves. Linda Jones and Allan Shaw"

Singapore
6 years ago
Wayne
"Our Guide ,Lia was great, very knowledgeable and conducted a well paced tour. "

United States
6 years ago
Alan
"Excellent guide."

United States
6 years ago
Tom
"What a treat to go on a tour with Flavia. Very knowledgeable great storyteller and kind and engaging to all of us. Being with her was the highlight of the day. It made our visit fascinating. Thank you so much"

United States
6 years ago
Ashley
"Great tour! Buy tickets ahead of time to avoid the line "