Durata: 1 ora si 30 min
Accesul prioritar
Fotografii fără bliț
Audio Ghid disponibil
Accesibil pentru persoanele cu handicap
La ce să te aștepți
Vizita cu un ghid profesionist
Nu pierde timp, evita coziile
Admiral pe faimosul David di Michelangelo, ale sale Prigioni si San Matteo
Dupa vizita cu ghid poti ramane in muzeu cat doresti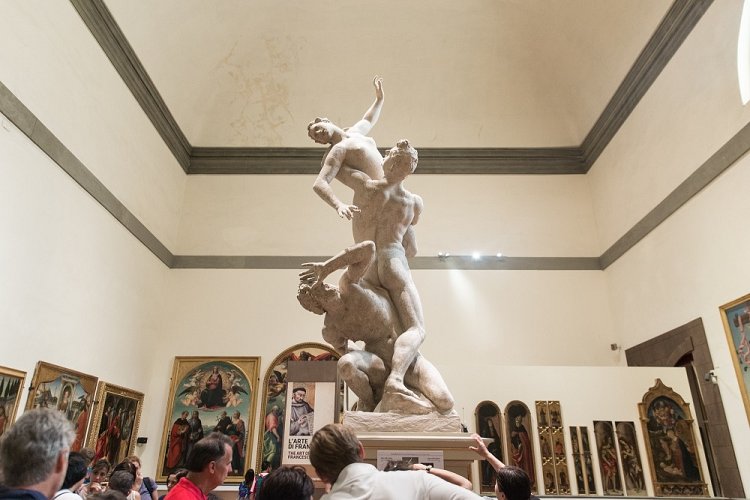 1 hour with David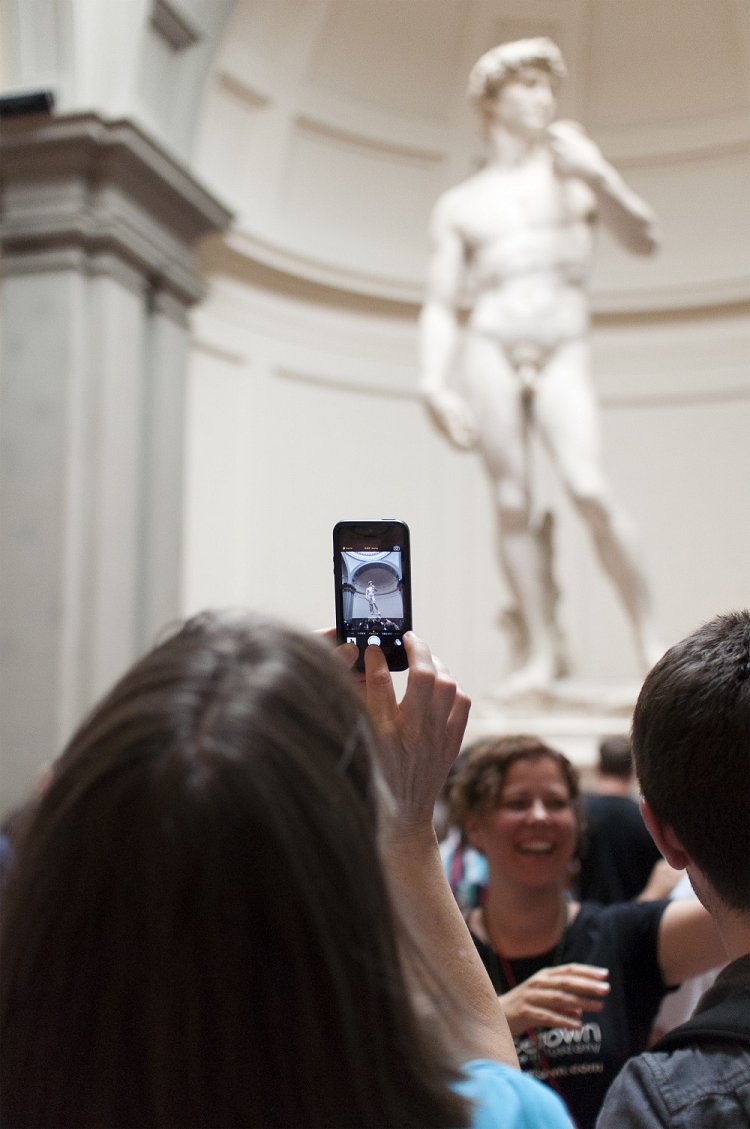 1 hour with David
---
Nu numai că Michelangelo...
Muzeeul
Situat in centrul Frorentei este unul dintre cele mai vizitate muzee din acest oras,pentru ca detine un important nucleu de opere de Michelangelo, una dintre ele fiind David, care este expus intr-o extraordinara tribuna construita special.
Istoria
In 1784 folosinduse de interiorul Spitalului San Niccolo di Cafaggio, Granduca Pietro Leopoldo di Lorena a creat Academia de Arte Frumoase; impreuna cu ea a fost infintata si Galeria Accademia, un muzeu creat sa ospiteze opere de arta, puse la dispozitie pentru formarea artistiilor. Pe parcursul mai multor secole, a fost modificata de foarte multe ori pana cand sa devina actualul muzeu, special dedicat lui Michelangelo.
Colectii
Pe parcurs s-au mai adaugat nucleului original de opere, noi achizitii de picturi antice din anul 700, dupa desfintarea bisericiilor si a manastirilor implementate de Granduca Pietro Leopoldo, iar in 1872 David di Michelangelo a fost transferat din Piazza della Signoria in locul numit Tribuna din Galerie. In 1906 este adus si San Matteo iar in 1909 cele Quattro Prigioni care au fost aduse din Grota Buontalenti (Gradina Boboli). In interior mai gasiti si o colectie de ghips-uri de Lorenzo Bartolini si o parte dedicata instrumentelor muzicale antice; de un mare interes sunt cateva picturi pe o masa de fabricatie fiorentina did sec XIII pana in sec XVI plus cateva icoane rusesti.
Capodopere
Michelangelo, David,1501-1504, din Piazza della Signoria
Michelangelo, San Matteo,1505-1506, din Cattedrale di Firenze
Michelangelo, Quattro Prigioni,1530 c., din Grota del Buontalenti (Gradina Boboli) scluptati pentru mormantul lui Papa Giulio II
Michelangelo, Pieta, din biserica S.Rosalia si Palestrina (Roma)
Giambolognia, modelul Ratto delle Sobine (1582)
Printre picturi au fost incluse si opere de Pacino di Buonaguida, Taddeo Gaddi, Bernardo Daddi, Orcagna, Giovanni da Milano, Lorenzo Monaco,Lo Scheggia, Botticelli, Perugino, Filippino Bronzino, Allori, Santi di Tito.
Ce este inclus
Intrarea cu acces prioritar
Ghid local oficial autorizat
Dupa tur ghidat, stați în interiorul atâta timp cât doriți
Taxele de rezervare
Accesul la expoziții temporare
Sistem de audio-primire (inclus doar pentru grupurile mai mari de 12 persoane)
Reduceri de preț
Bilete reduse:
Copii cu vârsta cuprinsă între 6 și 12 ani (prezentati un document de identitate la intrare)
Bilete gratuite:
Copii cu vârsta cuprinsă între 0 și 5 ani (prezentati un document de identitate la intrare)
MEETING POINT
Accademia Ticket Office - Via Ricasoli, 58/60 (Florence)
A ține minte
Turul este disponibil numai în limba engleză
The meeting point is located in Piazza della Repubblica at the corner with Via Pellicceria (right at the KIOSK – TOURS & NEWS STAND under the arches, on the left of the APPLE STORE) - Florence
Tickets will be sent via e-mail within 24-48 hours after purchase (weekdays) with all the instructions on how to get to the meeting point
We inform you that, once booked, the date and time selected are binding. Please arrive at the meeting point 15 minutes before the starting time.
Big bags, large umbrellas and liquid bottles are not allowed inside the museum.
Please note that even with a skip the line ticket, the security check at the entrance of the museum may cause some delays.
---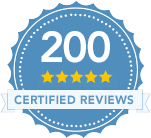 What means?
38 Reviews

United States
6 years ago
Brandon
"Our tour was so wonderful! My husband and I are on our honeymoon and have done multiple tours since we arrived in Italy and this was the first one where it was just the guide and us. We learned so much and were able to ask questions since it was just us. Highly recommend even if there are a few more people with your group!"

United States
6 years ago
Stephen
"It was great!"

United States
6 years ago
Cathy
"We had the most wonderful guide who gave us such interesting and fun information. She made me want to take an art history class. Thank you Helma. "

Canada
6 years ago
Kevin
"Flavia was amazing. Very friendly and found us outside the museum as soon as we arrived. Very informative and comfortable to be with. Would definitely have Flavia as a guide again. "

United Kingdom
6 years ago
Miguel
"Very happy with our choice. Our guide was superb."

United States
6 years ago
Fred
"Splendid tour guide ..staff allowed us to join the tour in progress after arriving 15 minutes late... Thank you!!"

United Kingdom
6 years ago
David
"A very knowledgeable guide Flavia concentrated on the essentials and made the tour both informative and interesting. "

Canada
6 years ago
Valerie
"We had a small group of 6 with an entry time at 12:30. Our tour experience was excellent! Our guide is very knowledgeable and he highlights the art pieces and significance along the way and spends more time at the David sculpture, where we looked all around and paid a lot of attention to the details. Defining recommend this tour."

United Kingdom
6 years ago
Steve
"Thanks Francesco, a wonderful tour round the Accademia. You really helped us understand the wonderful art on display."

United States
6 years ago
Jeff
"Our guide, Giana, was the best guide we have ever had, She was informative and charming the entire tour. We would love to have her for any tour if she is available."

Canada
6 years ago
Thaia
"Very informative! Flavia was kind and answered all questions. Her passion for the art and the history made this tour fabulous! "

United States
6 years ago
Stephen
"Francesca was amazing- informative, funny and pleasant "

United Kingdom
6 years ago
Lesley
"Informative and very enthusiastic guide. Statue of David amazing sight to see "

United States
6 years ago
Lilliam
"Our guide was very patient and extremely thorough and knowledgeable. Great tour!"

United Kingdom
6 years ago
Russell
"Fabulous: a group of 4 with an informative and interesting guide."

United Kingdom
6 years ago
Linda
"An excellent guided tour of the highlights of the Accademia conducted with great knowledge and passion. We would particularly recommend this to first time visitors such as ourselves. Linda Jones and Allan Shaw"

Singapore
6 years ago
Wayne
"Our Guide ,Lia was great, very knowledgeable and conducted a well paced tour. "

United States
6 years ago
Alan
"Excellent guide."

United States
6 years ago
Tom
"What a treat to go on a tour with Flavia. Very knowledgeable great storyteller and kind and engaging to all of us. Being with her was the highlight of the day. It made our visit fascinating. Thank you so much"

United States
6 years ago
Ashley
"Great tour! Buy tickets ahead of time to avoid the line "