有效期:1天
优先访问
允许照片
音频指南可用
适用于残疾人士
期待什么
参观这个巨大而美丽的意大利花园
欣赏海神喷泉, Buontalenti的洞穴,更多作品
跳过排队,不要浪费您旅游的时间
只要你喜欢,在博物馆多久都可以
参观"Tesoro dei Granduchi"系列
一个露天博物馆
花园
花园,绵延在波波里山皮蒂宫对宫堡,是意大利最大、最精致的花园之一,为欧洲法院的皇家园林的第一个例子中,模型。
历史
这是计划在1550由Niccolò Tribolo,在埃莱奥诺拉迪托莱多的愿望(科西莫一世的妻子),并扩大在连续的阶段,几个世纪以来。在这里的工作也有 Davide fortini和Giorgio Vasari,和ammannati设计院有他的名字。本园是第十九世纪的创新产品,突出一个分为两部分:"意大利风格"的几何园和一个巨大的浪漫的"英国式"的景观花园
杰作
这花园是一个非凡的露天博物馆,建筑和雕塑,从古典时期到当代艺术合并成一个大和谐。
最重要的杰作:
露天剧场
海王星喷泉盆地
石窟的夫人由彼得洛薯的丰度的雕像
骑士花园
詹波隆那海洋喷泉
"Mostaccini" 的喷泉
l'Isolotto
石窟的夫人
Buontalenti 石窟
莫尔甘特矮人雕像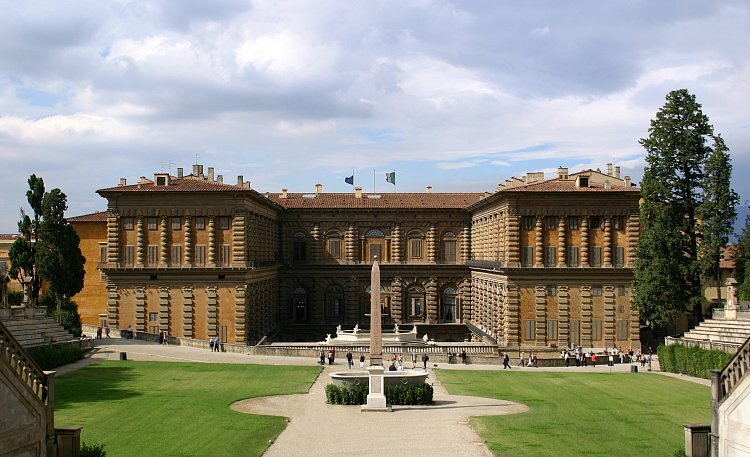 © Stefan Bauer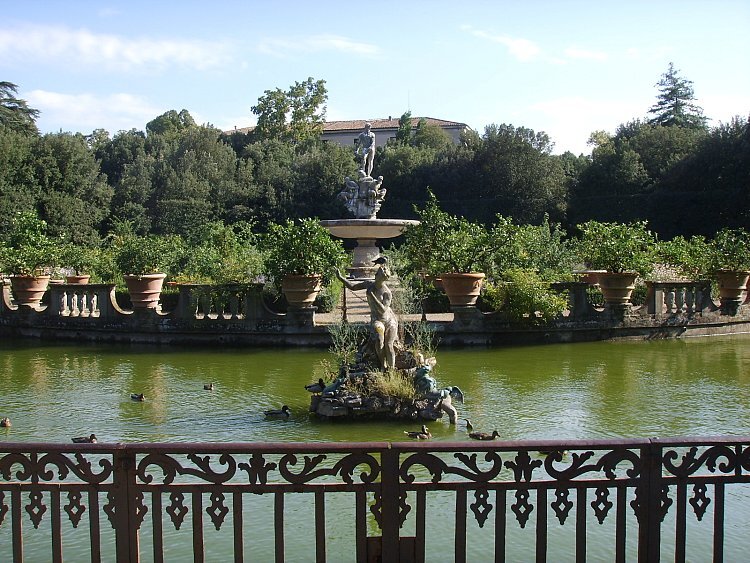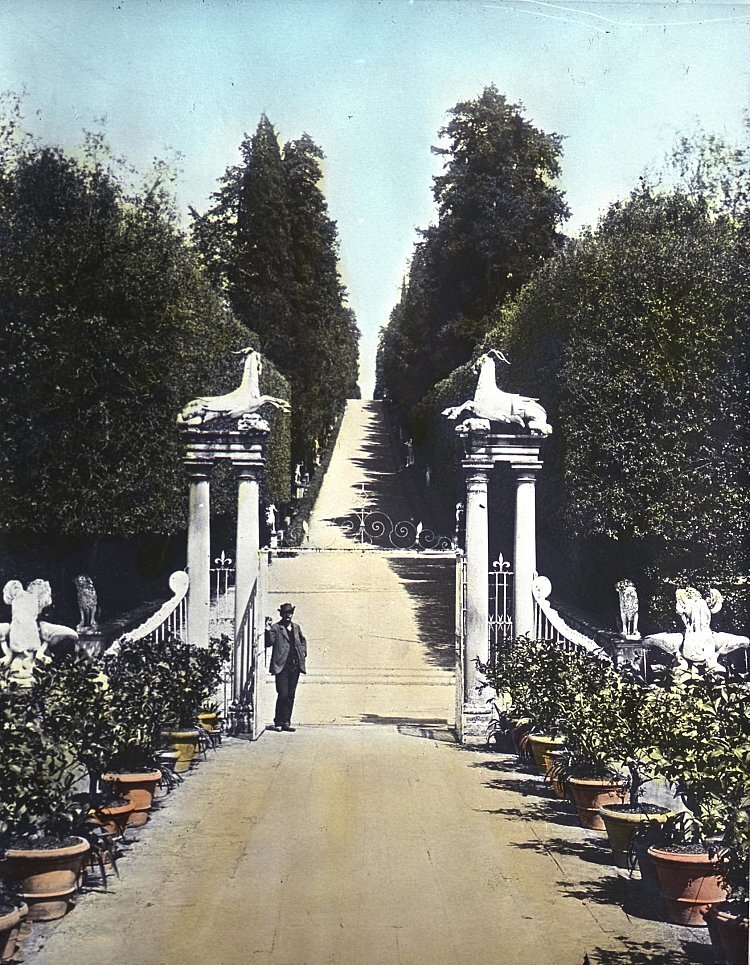 © OSU Special Collections & Archives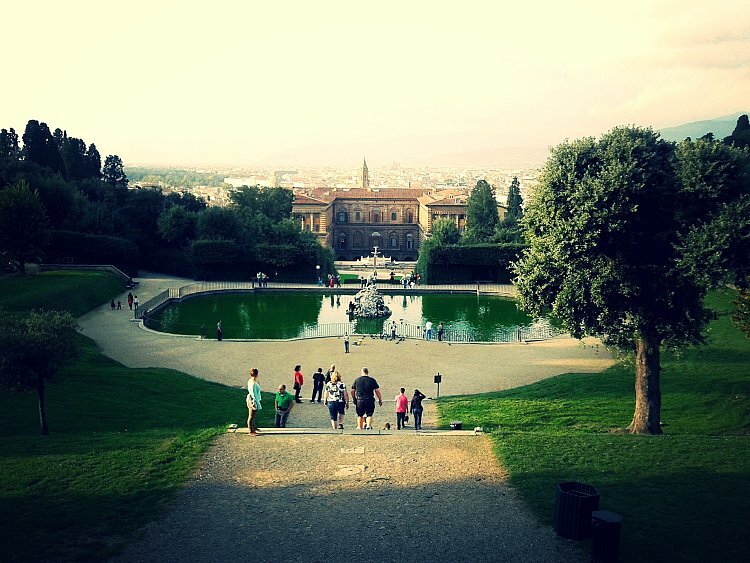 © Kate Riddle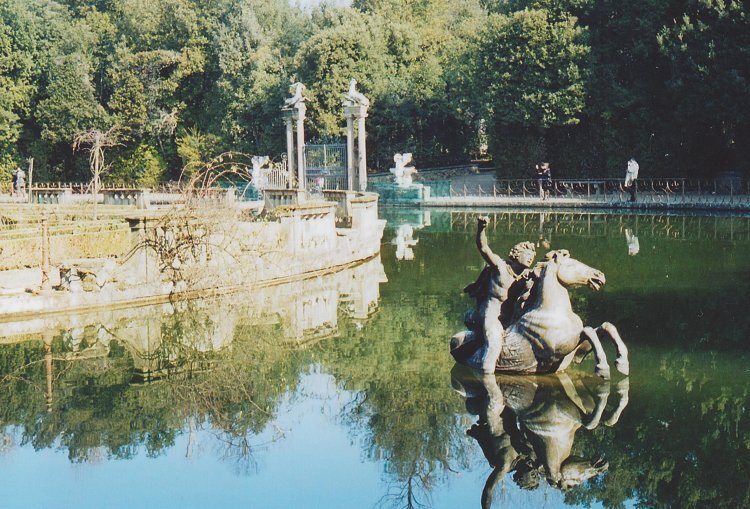 © Hermetiker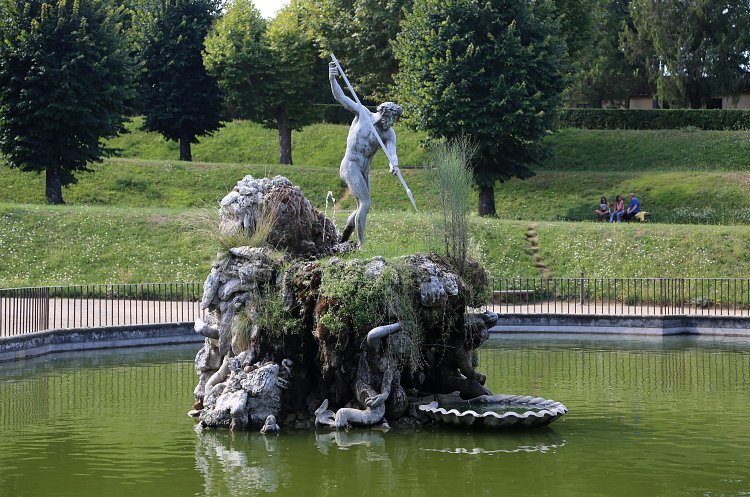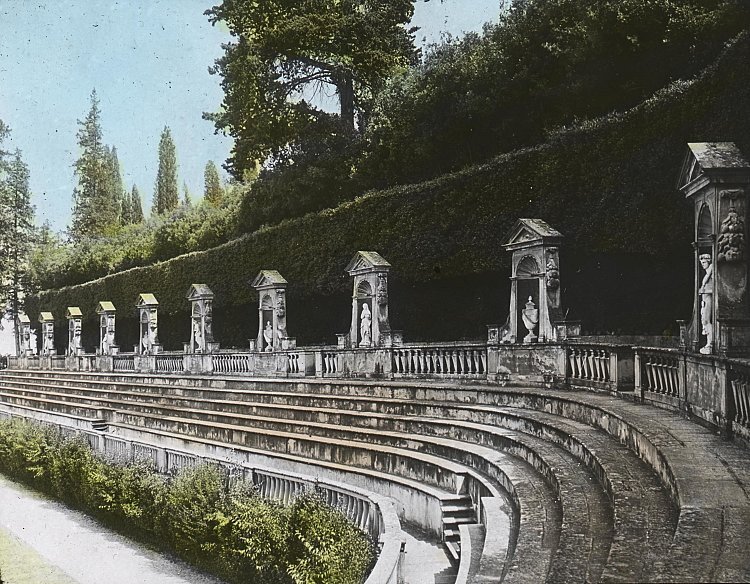 ---
包括什么
进入临时展览
进入"Tesoro dei Granduchi"系列
可用选项
除了在本网站的指导预订中的门票以外,还可以购买以下选项。
Audioguide:意大利语,英语,法语,德语,西班牙语,俄语和日语
指南手册:意大利语,英语,法语,德语,西班牙语和日语
降价
优惠票:
18岁至25岁的欧洲共同体的公民(入口时提供有效身份证)
免费机票(仍然需要支付预售以跳过线):
欧盟而不是18岁以下的欧盟公民(入场时需要有效的身份证件)
Temporary and permanent teachers of Italian public and private schools equipped with the appropriate documentation issued by MIUR
任何残疾人陪同残疾证明和护送
要记住
The ticket is valid all day until closing time of the Garden starting from entrance time.

The entrance time written on the tickets may be subject to small changes depending on the actual availability of the Garden.

For a satisfying experience it is recommended to reserve at least 1 hour and half to visit the Garden.

The tickets will be sent via email within 24-48 hours after purchase (on weekdays) with instructions on how to get there and what to do to enter.

We inform you that, once booked, the date and time selected are binding. Please pick up your ticket at least 15 minutes before the reserved entrance. Who does not respect the time booked will not enter. To pick up the audio guide, you need a valid ID.

The Museum has a maximum capacity of people, in some periods of the year or special days you may experience short delays or waits not dependent on the Museum or Italy Tickets.

According to Museum provisions, groups starting from eight people (guide included) will be obliged to wear headphones.
---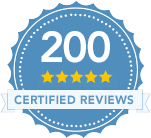 What means?
31 Reviews

Germany
1 year ago
Lena
"Everything was fine with the reservation, no problems. Wouldn't have needed a reservation though, because there was barely a line (I went there in early February)."

France
3 years ago
Jean-Claude
"Nous n'avions pas pu réserver palais + jardins, Sur internent malgré cette demande nous n'avions qu'un voucher pour les jardins. Heureusement peu de monde à la billetterie pour acheter l'entrée au palais"

United Kingdom
3 years ago
Kay
"Fabulous garden with terrific views. Could do with a guide or placards around the garden explaining stff in context."

United States
3 years ago
Carol
"I want to leave an awesome review because boboli gardens was to be the highlight of my trip. Unfortunately, I got very sick 2 days before and had to forfeit my trip to your gardens. "

Greece
3 years ago
Eftychia
"Huge gardens beautifully designed!!!"

United States
3 years ago
Michael
"What a beautiful place. So glad we went there."

United Kingdom
3 years ago
Ann
"Beautiful gardens with great views. A very good morning's visit. buying tickets in advance from ticket-Italy really helps bypass the queues."

United States
3 years ago
William
"We truly enjoyed walking the massive gardens and seeing the numerous sculptures. The fountain areas were beautiful. Worth visiting!"

United States
3 years ago
Frank
"Beautiful. Nut a Pity that online ticketholders must wait with the other people to het entrance"

Canada
3 years ago
Jean-Pierre
"Use of the tickets received by email was straightforward at the ticket counter."

Colombia
3 years ago
Gustavo
"Muy bueno. Sugiero mejorar la señalización hacoa Jardines Bardini (muy hermosos)."

Canada
3 years ago
Mary
"This was a lovely morning and gorgeous vistas. We upgraded the ticket to include the Pitti Palace and museums. We spent the whole day there..very glad we went early,,by 9 so we could enjoy the whole day. Thank you!"

Hungary
4 years ago
Anita
"Please give some instructions to follow them in orderto plan visit all the details/places worth for - in the Boboli garden. But it was very good, we liked it so mucs - in spite of the wet weather... "

United Kingdom
4 years ago
Gillian
"The Boboli Gardens are extremely lovely and in the main quite peaceful. This is the second time I have visited them over the past five years."

Italy
4 years ago
Antonio
"STANCANTE MA DA VEDERE"

Argentina
4 years ago
Sofía
"Muy lindo, vale la pena la visita sin apuro. Al igual que el museo de la plata."

Hungary
4 years ago
Viktor
"Everything went smooth and the garden is beautiful."

Germany
4 years ago
Anke
"It was an incredible experience! For 10€ you can stay in this beautiful garden (it's a oasis in a big and touristic city) and visit three museums.My favorite was the Silvermuseum in rooms of the Pitti Palace with beautiful frescos. I hadn't enough time to see all of the garden, but I will return to visit florence again! "

Italy
4 years ago
Massimiliano
"Ottimo servizio"

France
4 years ago
Catherine
"Promenade idéale en après-midi pour profiter de l'ombre des arbres, de se laisser aller au rythme des saisons ou celui plus lent des vacances...."