Validity: 1 day
Priority access
Photos allowed
Audioguide available
Accessible
What to expect
See this huge and beautiful example of Italian Garden
Admire the Neptune Fountain, the Buontalenti Grotto and many other masterpieces
Skip the line and don't waste your time
Once entered, spend inside the garden all the time you want
Entrance to the "Tesoro dei Granduchi" collection
Open air museum
Garden
The Garden, which stretches on the Boboli hill from Pitti Palace to Forte Belvedere, is one of the largest and most refined gardens in Italy, first example and model for the royal gardens of European courts.
History
It was planned in 1550 by Niccolò Tribolo, at the wishes of Eleonora di Toledo (wife of Cosimo I de'Medici), and enlarged in successive stages over the centuries. Here worked also Davide Fortini and Giorgio Vasari, and Ammannati designed the courtyard that has his name. The present garden is the product of the 19th century renovations, that highlight a division into two parts: the "Italian-style" geometrical garden and a vast romantic "English-style" landscape-garden
Masterpieces
The garden is an extraordinary open air museum, where architectures and sculptures from the classic era to contemporary art merge into a great harmony.
The most important works are:
the Amphitheatre
the Neptune Basin with the Neptune Fountain
the Statue of the Abundance by Pietro Tacca
the Knight Garden
the Ocean Fountain by Giambologna
the "Mostaccini" Fountain by Romolo del Tadda
the Island Basin
the Madama Grotto
the Buontalenti Grotto
the Statue of Morgante Dwarf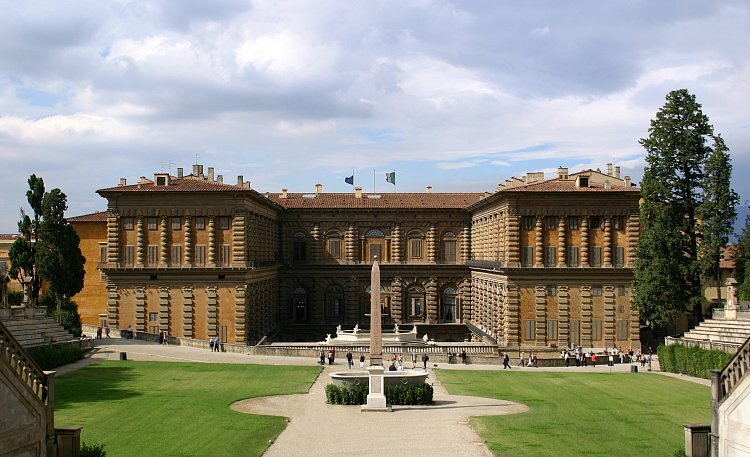 © Stefan Bauer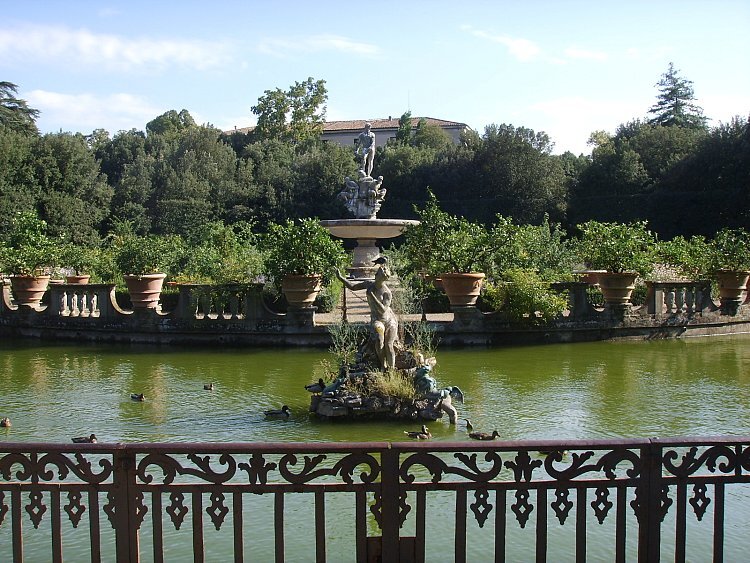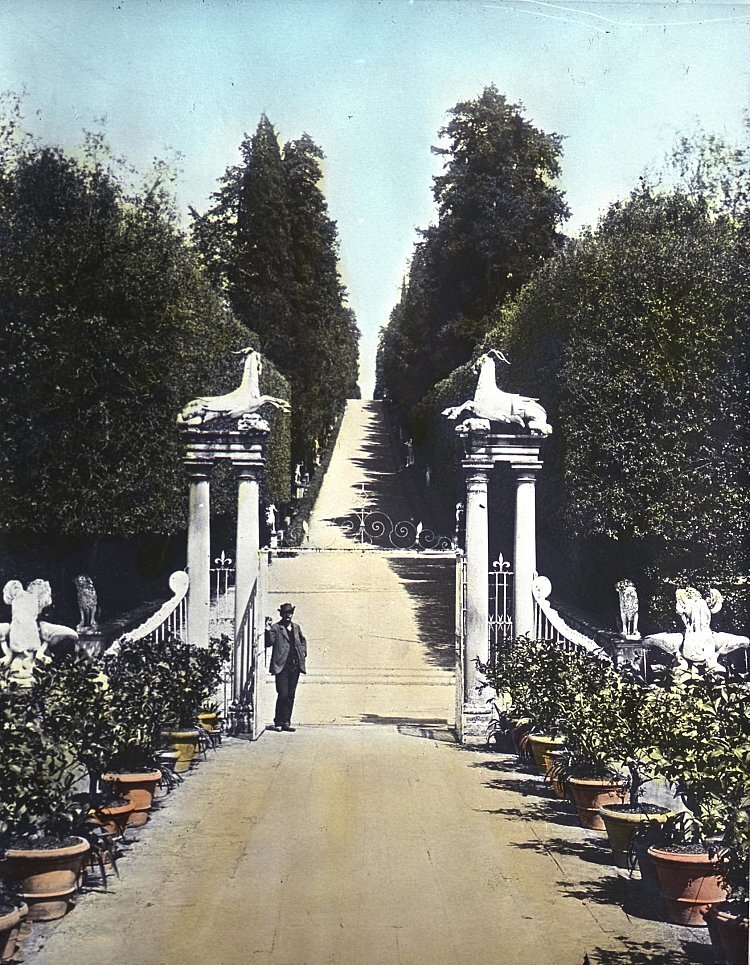 © OSU Special Collections & Archives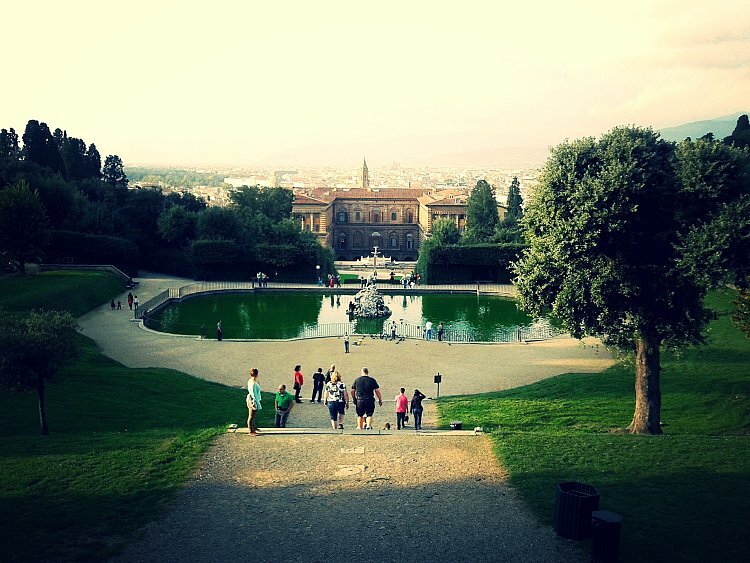 © Kate Riddle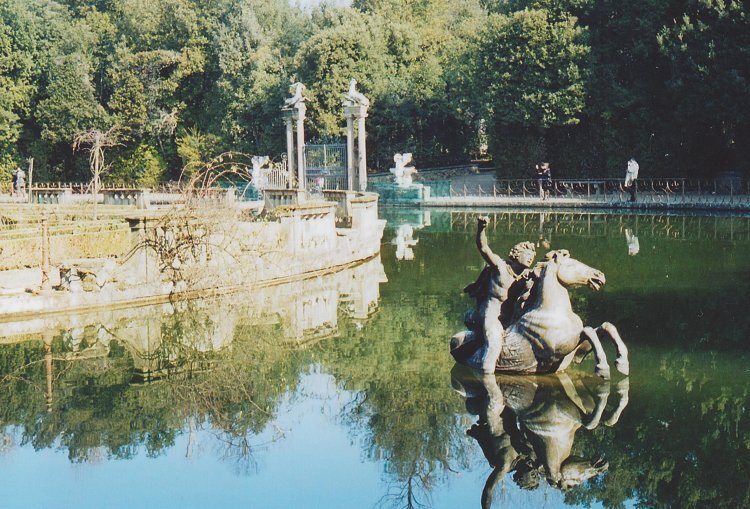 © Hermetiker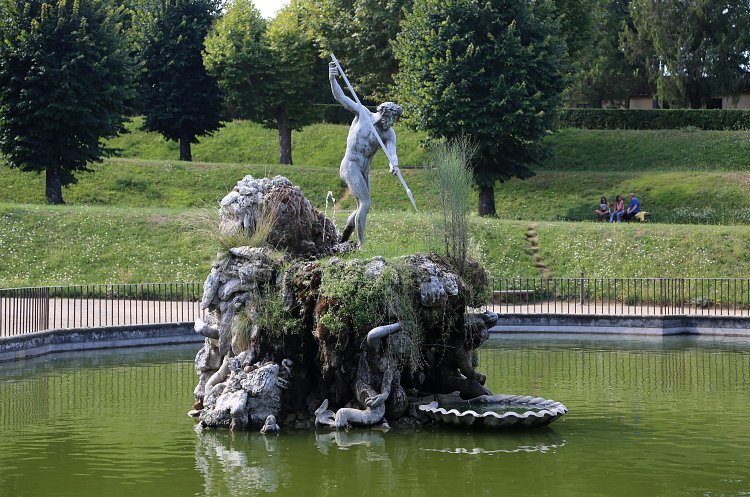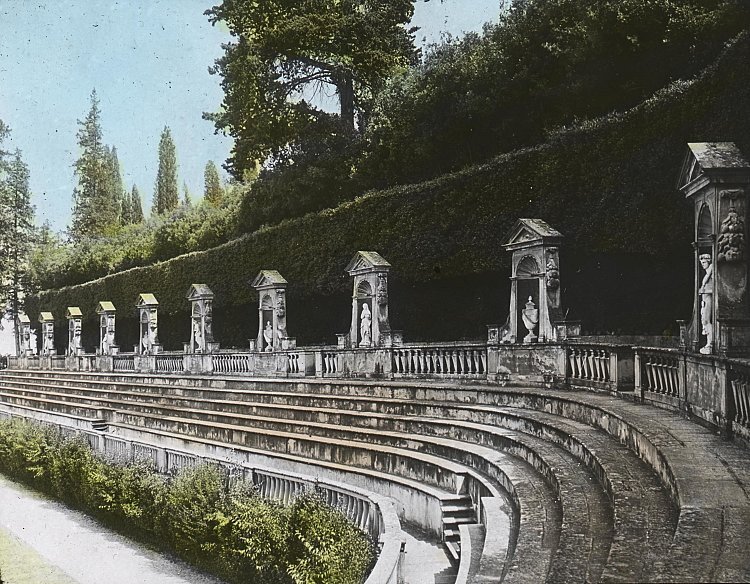 ---
What is included
Entrance with priority access
Full-time entrance and you stay how long you want
Reservation fees
Access to temporary exhibitions
Entrance to the "Tesoro dei Granduchi" collection
Available options
The following options can be purchased in addition to the tickets in the booking Wizard on this website.
Audioguide: available in Italian, English, French, German, Spanish, Russian and Japanese
Guide book: available in Italian, English, French, German, Spanish and Japanese
Price reductions
Reduced/Half Ticket:
European Community citizens between 18 and 25 years old (valid identity document needed at the entrance)
Free Ticket (it is still required to pay the presale to skip the line) :
EU and not EU citizens under 18 years old (valid identity document needed at the entrance)

Temporary and permanent teachers of Italian public and private schools equipped with the appropriate documentation issued by MIUR

Any handicapped person accompanied by the certificate of disability and the escort
To remember
The ticket is valid all day until closing time of the Garden starting from entrance time.

The entrance time written on the tickets may be subject to small changes depending on the actual availability of the Garden.

For a satisfying experience it is recommended to reserve at least 1 hour and half to visit the Garden.

The tickets will be sent via email within 24-48 hours after purchase (on weekdays) with instructions on how to get there and what to do to enter.

We inform you that, once booked, the date and time selected are binding. Please pick up your ticket at least 15 minutes before the reserved entrance. Who does not respect the time booked will not enter. To pick up the audio guide, you need a valid ID.

The Museum has a maximum capacity of people, in some periods of the year or special days you may experience short delays or waits not dependent on the Museum or Italy Tickets.

According to Museum provisions, groups starting from eight people (guide included) will be obliged to wear headphones inside the Museum.
---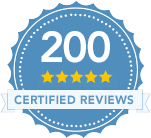 What means?
31 Reviews

Germany
3 years ago
Lena
"Everything was fine with the reservation, no problems. Wouldn't have needed a reservation though, because there was barely a line (I went there in early February)."

France
6 years ago
Jean-Claude
"Nous n'avions pas pu réserver palais + jardins, Sur internent malgré cette demande nous n'avions qu'un voucher pour les jardins. Heureusement peu de monde à la billetterie pour acheter l'entrée au palais"

United Kingdom
6 years ago
Kay
"Fabulous garden with terrific views. Could do with a guide or placards around the garden explaining stff in context."

United States
6 years ago
Carol
"I want to leave an awesome review because boboli gardens was to be the highlight of my trip. Unfortunately, I got very sick 2 days before and had to forfeit my trip to your gardens. "

Greece
6 years ago
Eftychia
"Huge gardens beautifully designed!!!"

United States
6 years ago
Michael
"What a beautiful place. So glad we went there."

United Kingdom
6 years ago
Ann
"Beautiful gardens with great views. A very good morning's visit. buying tickets in advance from ticket-Italy really helps bypass the queues."

United States
6 years ago
William
"We truly enjoyed walking the massive gardens and seeing the numerous sculptures. The fountain areas were beautiful. Worth visiting!"

United States
6 years ago
Frank
"Beautiful. Nut a Pity that online ticketholders must wait with the other people to het entrance"

Canada
6 years ago
Jean-Pierre
"Use of the tickets received by email was straightforward at the ticket counter."

Colombia
6 years ago
Gustavo
"Muy bueno. Sugiero mejorar la señalización hacoa Jardines Bardini (muy hermosos)."

Canada
6 years ago
Mary
"This was a lovely morning and gorgeous vistas. We upgraded the ticket to include the Pitti Palace and museums. We spent the whole day there..very glad we went early,,by 9 so we could enjoy the whole day. Thank you!"

Hungary
6 years ago
Anita
"Please give some instructions to follow them in orderto plan visit all the details/places worth for - in the Boboli garden. But it was very good, we liked it so mucs - in spite of the wet weather... "

United Kingdom
6 years ago
Gillian
"The Boboli Gardens are extremely lovely and in the main quite peaceful. This is the second time I have visited them over the past five years."

Italy
6 years ago
Antonio
"STANCANTE MA DA VEDERE"

Argentina
6 years ago
Sofía
"Muy lindo, vale la pena la visita sin apuro. Al igual que el museo de la plata."

Hungary
7 years ago
Viktor
"Everything went smooth and the garden is beautiful."

Germany
7 years ago
Anke
"It was an incredible experience! For 10€ you can stay in this beautiful garden (it's a oasis in a big and touristic city) and visit three museums.My favorite was the Silvermuseum in rooms of the Pitti Palace with beautiful frescos. I hadn't enough time to see all of the garden, but I will return to visit florence again! "

Italy
7 years ago
Massimiliano
"Ottimo servizio"

France
7 years ago
Catherine
"Promenade idéale en après-midi pour profiter de l'ombre des arbres, de se laisser aller au rythme des saisons ou celui plus lent des vacances...."