Kandinskij's masterpieces at Palazzo Reale in Milan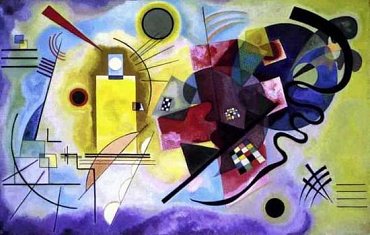 From December 17, 2013 to May 4, 2014, the Royal Palace in Milan hosts a large monographic retrospective of Kandinskij's work with more than 100 pieces from the collection of the Museum Centre Pompidou in Paris.
The exhibition illustrates the artist's work and explores, through his life experiences, his travels and relationships with other artists of his time, the spiritual revolution and artistic production of which he was the protagonist. This major retrospective that the Lombard capital dedicates to the Russian master not only celebrates the painter and theorist, but also tries to shed light on the uniqueness and emotion expressed by the works of the Russian artist.
Kandinskij was able to combine various forms of creative work (ie painting, music, folk and children art) bridging the divisions of the various artistic schools of thought. This beginning from his first experiences in Russia, characterized mainly by portraits and traditional subjects, to the progressive simplification and stylization of forms; from the experience at the Bauhaus in Weimar until the '30s.
Considered to be the founder of abstract painting, Kandinskij is a key step pictorial evolution of the twentieth century.Together with Franz Marc, Paul Klee and others, he founded in 1912, the group called "The Blue Rider", with the aim of promoting modern art through a special relationship with music. The latter, along with spiritual and symbolic associations of color, was in fact to get straight to the soul of the observer.
The visit to the Palazzo Reale in Milan is therefore structured as a symphony of points, lines, surfaces and colors, where each item has its own very specific and symbolic-communicative function of music. Kandinskij's works convey a sense of balance and inner peace (maybe that's why they were branded as degenerate art by Adolf Hitler in 1937) reflected in the compositions and colors carefully designed, in which every shade and shape match clear sound and different timbres of musical instruments.
The art of Kandinskij, which appears simple and lightweight, is actually an intricate game of scores, played by an invisible orchestra that takes the visitor from one work to the next at dance step.At the Palazzo Reale in Milan, therefore visitors are not only called upon to observe the art of Kandinskij but also to listen to it and "live" it in the first person.