From Guercino to Caravaggio.The Baroque on display in Rome at Palazzo Barberini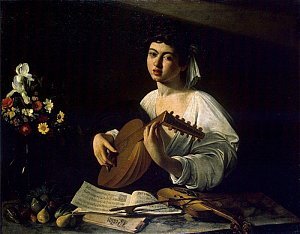 Until February 8, Barberini Palace in Rome opens to the exhibition that Sir Denis Mahon - a great collector of art and British art historian, who died in 2011 at 101 - had longed for his hundredth birthday.
Famous for having dedicated his life to the Italian Baroque, with his studies and his discoveries, Sir Denis Mahon brought to light exceptional artists such as Guercino, hitherto not fully recognized painter in his greatness.
Starting from the study of his favorite, Guercino, Mahon was able to put in a new and more convincing light Bolognese painting at the turn of the seventeenth century, conducting pioneering discoveries about Caravaggio and Nicolas Poussin.
In the current exhibition in Rome "From Caravaggio to Guercino.Sir Denis Mahon and Italian art of the seventeenth century", we find exposed more than 45 masterpieces, some of which belonged to his collection, along with works by Poussin, Guercino, Carracci and Caravaggio from the Hermitage Museum in St. Petersburg and other public collections.
In addition to being a fitting tribute to this great European patron of Italy and lover of its art, the exhibition aims to compare the works of undisputed value that can arise moments of study and discussion leading to a rediscovery of Italian past and history.
Next to a shortlist of paintings from his collection he left to important museums, the exhibition gives an overview of discoveries and studies of the seventeenth century Italian art by Mahon, whose appreciation in the international arena has contributed in a decisive manner since the 30s of the Twentieth century.
Together with the interest for Guercino, Mahon also developed a special attention to the painting of Caravaggio, of which the exhibition presents a group of important works of art, and to artists who had worked in Italy, as Nicholas Poussin, whose paintings have been lent from impressive Italian and foreign museums.
A Palazzo Barberini are in fact exposed great masterpieces of Italian art (Guercino, Caravaggio, Guido Reni, Annibale Carracci and others) and also the two great battles of Nicolas Poussin, that until now had never been seen together.
Among the works on display the is also Mahon's favourite painting by Guericno: the Madonna of the sparrow, which represent Mary that makes Jesus play with a bird on a leash held by a thin silk thread and Caravaggio's The Lute player from the Hermitage Museum collection, the only work by Caravaggio in Russia.
The show is further enriched by some new challenges, especially conceived for young people, such as Google Glass, through which it is possible to investigate different aspects of the show snooping between real and virtual world.
While the little ones can have fun and learn through guided tours and audio guides details that accompany them to discover the beauty of Italian art.
Barberini Palace - Rome
Hours: Tuesday - Sunday 9:30 am to 7:30 pm, Monday 11:00 am to 4:00 pm.
Tickets: € 12,00 / 8,50 reduced / special reduced 5.50