The Colosseum celebrates the opening to Christianity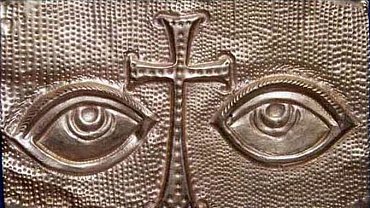 The Colosseum hosts, from April 11th to September 15th, the exhibition "Constantine 313 A.D.", which celebrates the anniversary of the Edict of Toleration of 313 A.D.
The exhibition is back from a great success in Milan, where it was hosted at Palazzo Reale, from October 25th to March 24th. Now it comes in Rome to the Colosseum enriched with a new section entirely dedicated to the capital and developed by the Superintendent of Cultural Heritage of Rome, Mariarosa Barbera, the protagonist of great discoveries related to Constantine, including the new environments in the public sector of the Sessorian Palace, in the area of the Holy Cross in Jerusalem and the domus of senior officials at the court of the Empress Helena.
The Edict of Tolerance, that the exhibition aims to celebrate, was the so-called '"Edict of Milan", promulgated by the Western Roman Emperor Constantine and by the Eastern Roman Emperor Licinius. With this edict, after centuries of fierce persecution, Christianity was legitimated. Furthermore the edict also provided for the return of all property confiscated from Christians and the compensation for the damage suffered.
Thus inaugurated a new period of profound political innovation and cultural and religious tolerance. The edict garanted in fact, for the first time, the possibility to choose the Christian religion and removed paganism as state religion.
The exhibition includes over 170 thousand archeological and artistic artifacts from all over Europe, divided into various sections that examine historical, artistic and religious themes of the Constantinian era. They are precious artistic and luxury objects belonging to the court, but also arms and military symbols of the triumph of the emperor.
An important section is dedicated to Constantine's mother, Helena, empress and saint. Of this interesting female figure is highlighted her singularity within the imperial court and the Church.
The exposed works come from numerous museums and public institutions, both Italian and foreign. From the Capitoline Museums comes the famous seated statue of Helena, while the Kunsthistorisches Museum of Vienna brings, among other things, a ring with the Krismon. From London, and in particular from the Victoria & Albert Museum, comes a rare piece of cloth embroidered with the Krismon dating from the fifth century, while is from the British Museum a pendant in gold coin of Constantine. The Bibliothèque Nationale in Paris has lent a precious cameo of the fourth century, which perhaps can be attributed to the triumph of Constantine. Do not forget the Renaissance paintings inspired by the legend of Helen and the discovery of the Cross, among which stands out the Saint Helena by Cima da Conegliano coming from the National Gallery in Washington.