Duration: around 3 h
Photos allowed
Visit ancient bottegas
Local food tastings
What to expect
Semi private tour
Licensed English-speaking guide
Visit of traditional Roman bottegas
Learn all about Rome's food tradition
Tasting of local products
Tasting of typical wine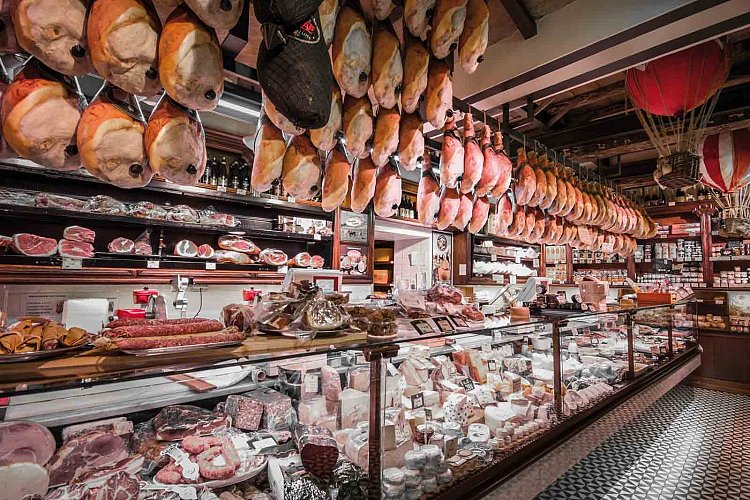 Rome Food Tour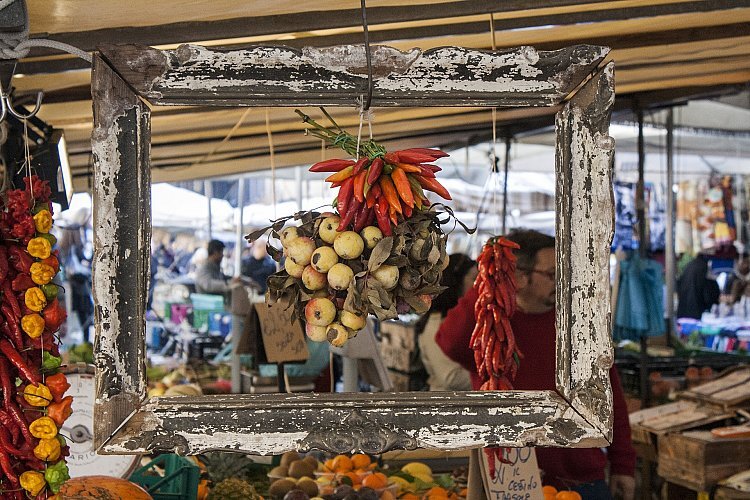 Rome Food Tour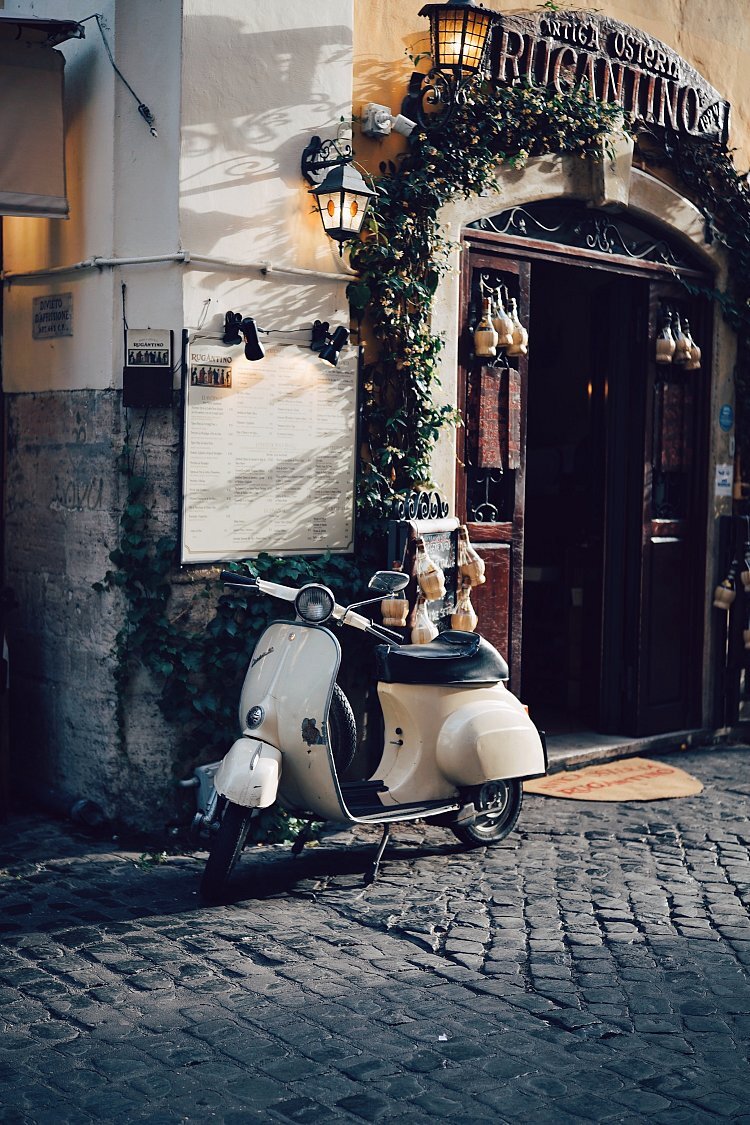 Rome Food Tour

Rome Food Tour: A Deliciously Cultural Tour For Foodies

Rome Food Tour: A Deliciously Cultural Tour For Foodies

Rome Food Tour: A Deliciously Cultural Tour For Foodies
---
Discovering Rome's gastronomic heritage
It is a popular belief that one can know the Roman people simply by getting to know their food traditions. This Food Tour serves the purpose! It would be a real shame to leave Rome without tasting its specialties. Thanks to the guidance of a local food and culture connoisseur, this tour will be a deep dive into all the genuine deliciousness that Rome has to offer!
You'll taste nothing but the best and original Roman food in places where locals go, all the while discovering the stunning city center.
The city literally bursts with all sorts of palate-stimulating flavours, and all these treats will be just waiting for you to savor them! Nibble on street food treats while walking through two of the most lovely city districts, discovering Rome's gastronomic heritage and tasting traditional specialties along the way.
What better way to start than with the legendary Espresso and the typical croissant called Cornetto? Learn all about the Italian tradition behind coffee, then walk down the streets of one the most distinctive and fascinating neighbourhoods, the historic Trastevere. With this small group tour you will have the privilege of special attention from your knowledgeable guide who will make you enjoy an exclusive view of this vibrant district.
Your visit continues to Campo de' Fiori, an enchanting square full of life, renowned for its typical open-air market which is hosted here every weekday in the morning. There's no better place to find fresh products and listen to the fascinating sound of the vendors' voices. Take your time exploring the shops and follow your guide inside beautiful ancient bottegas.
Delicious typical snacks you'll find in this tour include mouthwatering pizza bianca, sweet crunchy wine donuts, and much more, all with the chance of the irreplaceable experience of meeting and speaking with the locals… the wine from the vineyards on the hills north of Rome known as Castelli, is the perfect complement to a toast at a table full of authentic Roman deliciousness.
Description
"Come explore and experience Rome's rich food culture with a local expert who is also well-versed in the city's history. This guided food tour is not only entertaining and informative, but it will also tantalize your taste buds with exquisite cuisine that will leave you drooling for more!
Duration
Hours of time - Three of them.
About
Once upon a time, there lived a wise individual who imparted some valuable advice- "to comprehend the Romans, comprehend their cuisine!". Discover the true essence of Rome by indulging in its Roman culinary tradition. Take part in an interactive Food Tour that will reveal the city's personality through its delicious dishes. Leaving Rome without savoring its delicacies would be a missed opportunity to understand the heart of the city. Although, you should be cautious of tourist-oriented eateries that lack authenticity in large Italian metropolitan areas. Led by a local expert in food and culture, savor a unique and enjoyable food tour in Rome that will also enlighten you. Learn about Rome's authentic flavors by discovering the city's center and indulging in the local's favorite haunts. Join Rome's traditions and taste only the best, original, Roman cuisine. Explore culinary delights on our Rome Food Tour where you can indulge in a variety of specialties. Immerse yourself in the soul-comforting festival of tantalizing tastes from delightful street foods to sumptuous deep-fried stuffed seasonal vegetables and typical pasta dishes. The locals are always eager to share their delicious fare, making it a sensory journey to discover the Eternal City. Embark on our wonderful Food Quest through two of the most charming districts of Rome and discover the local gastronomic heritage by treating yourself to traditional specialties. Learn the Italian tradition of il caffè, or "brown gold," by starting with a famous Espresso e Cornetto in Rome. Wander through the charming streets of Trastevere, the most picturesque neighborhood of the city that was once home to the working classes of Ancient Rome, also known as "across the River Tiber" or "trans Tiberim" in Latin. Follow your knowledgeable small group tour guide for a unique, insider's view of Rome's vibrant soul, sniffing its appetizing scents and tasting its delicious local specialties. A sparkling square named Campo de' Fiori awaits you as you wander down streets of charming cobblestones. If you arrive on a weekday morning, the square transforms into an open-air marketplace, where vendors display fresh produce and use colorful language to bargain. While you're exploring, let your guide take you to the bakers and local delis known as fornai and botteghe. Feel free to browse the shops and lose yourself in the delicious aromas and flavors of the area. Indulge in a Rome Food Tour featuring delectable pizza bianca romana, fragrant ciambelline al vino, and other specialty snacks. This immersive experience will take you on a journey to meet the locals and connect with their unique stories. Make new friends over a table piled high with delicious delicacies, and raise a glass of "vino de' li Castelli", the wine from the hills north of the city, in a toast to new beginnings. "Come join us and explore the real and delicious side of Rome in a fun and traditional manner. We want to show you a unique take on Rome that is all our own.
Details and Facts
Information regarding this topic can be found all over the internet and in various publications. It's important to do thorough research and gather all relevant data before making any conclusions or decisions. There are multiple perspectives to consider and varying opinions on the matter, which can lead to interesting discussions and debates. Keep an open mind and learn as much as possible to form a well-informed position.
Food Tour on Foot
- English-speaking expert at your service, local and professional.
Included in the experience is a sampling of the region's unique cuisine, accompanied by a delicious local wine for toasting.
As of March 1st, 2024, there will be some notable alterations that must be remembered. From the 1st of March onwards, there will be a change in the tour plan and itinerary. The following items will be included: Please note. Touring on foot is an enjoyable and convenient method of exploring a city's unique features. Pedestrians have the distinctive ability to stop and observe things that could be ignored in a faster-paced mode of transport. Furthermore, walking is an excellent form of exercise, and it offers travelers an opportunity to burn off some calories while discovering new places. A self-guided walk is an excellent option to explore a city, as it allows visitors to customize their route depending on their interests. Nonetheless, joining a guided tour could prove advantageous, as tour guides are usually knowledgeable and can provide little-known facts and insights about the area, making the journey more fascinating. Walking tours are excellent ways to immerse oneself in a new region while also gaining some practical benefits. The culinary connoisseur who specializes in the English language; Different locations with local specialties of wine and beer included in a total of 7 tastings.
Local official guide
Walking tour of Rome's neighbourhoods
Local food tastings
Espresso tasting
Wine tasting
Cancellation Policy
If a patron wishes to qualify for full reimbursement or credit, the bare minimum requirement is declaring intent of cancellation no less than 2 days in advance of their upcoming engagement. "No-show" charges were imposed for a planned occasion.
Meeting Point
FOUNTAIN CAMPO DE' FIORI, meet us in front of the Fountain in the square, shoulders at " La Carbonara Restaurant"
To remember
We cannot wait to welcome you to the land of authentic products and unforgettable experiences.
Clients are kindly encouraged to arrive at the meeting point 15 minutes ahead of the scheduled departure time.
We kindly request that you factor this into your travel plans. Regrettably, we are unable to accommodate any delays, no matter how brief, and we regret to inform you that failing to attend the experience will not qualify for a refund, including partial refunds.
Children and teenagers under 18 years of age should always be accompanied by at least one adult. In the event that this requirement is not met, we retain the right to exclude the underage participant, and unfortunately, no refund will be provided.
Please note that pets are not allowed on this tour.
The described itineraries may undergo slight modifications due to unforeseen operational requirements.
Please let us know in advance any special need or impaired mobility of the clients and we will do our best to accomodate them.
Shorts, big bags and liquid bottles will not be allowed inside the museums.
Even with the skip-the-line entrance, there is still a compulsory security check which may cause some delays in entering the museum.
*Vegetarians and/or those suffering from intolerance and/or allergies are more than welcome: vegetarian and other alternative recipes are available and included (advance notice is appreciated).