Duration: 45 minutes
Priority access
Videoguide
VR Headset
Accessible
What to expect
Augmented reality tour inside the Museum of the Ara Pacis
An unmissable evening event to discover Rome's origins
Immersive and multisensory visit
CGI recreations of the original Ara Pacis altar
Remains of the authentic Augustus's Altar of Peace
Priority entry without queues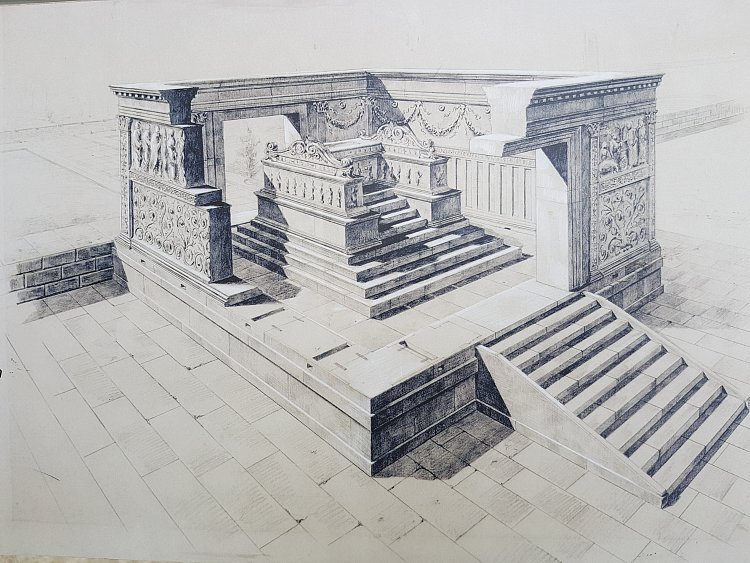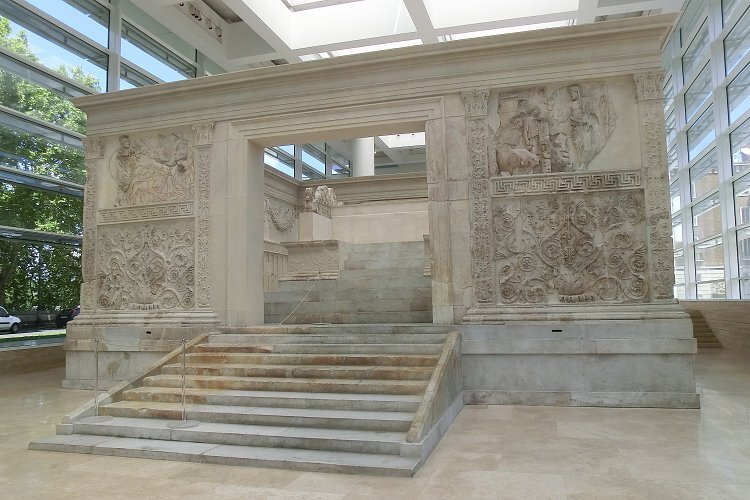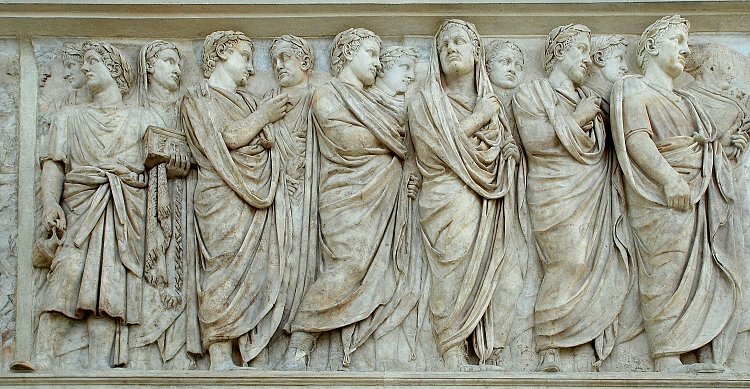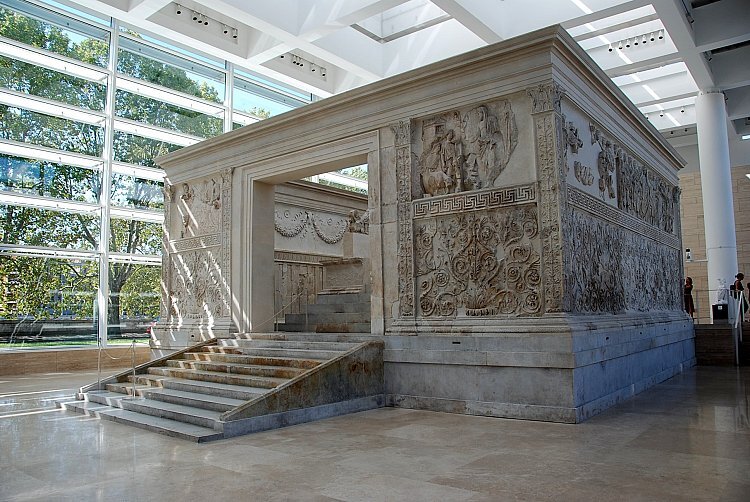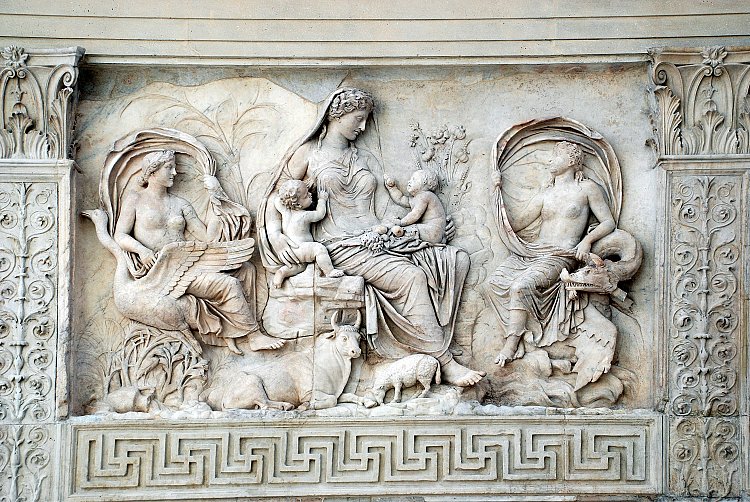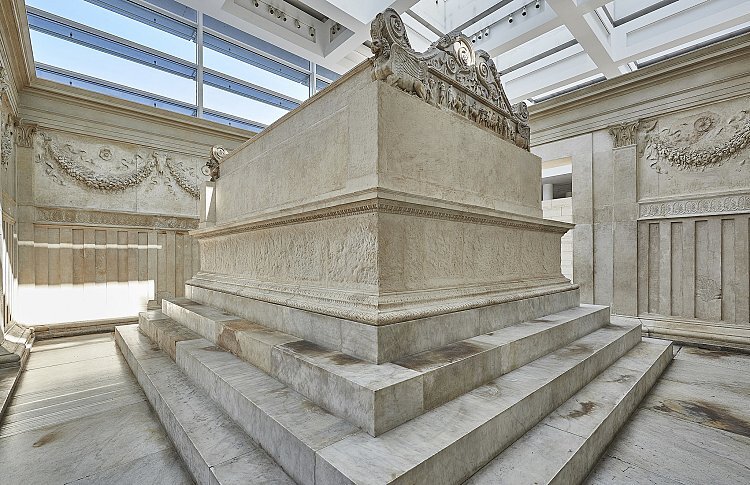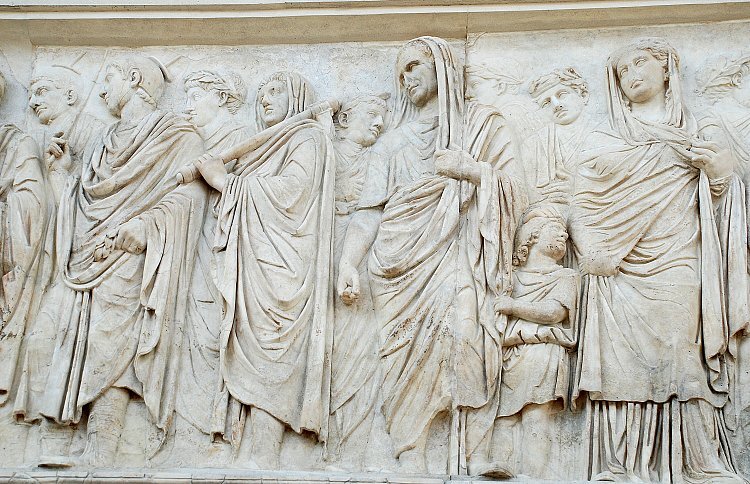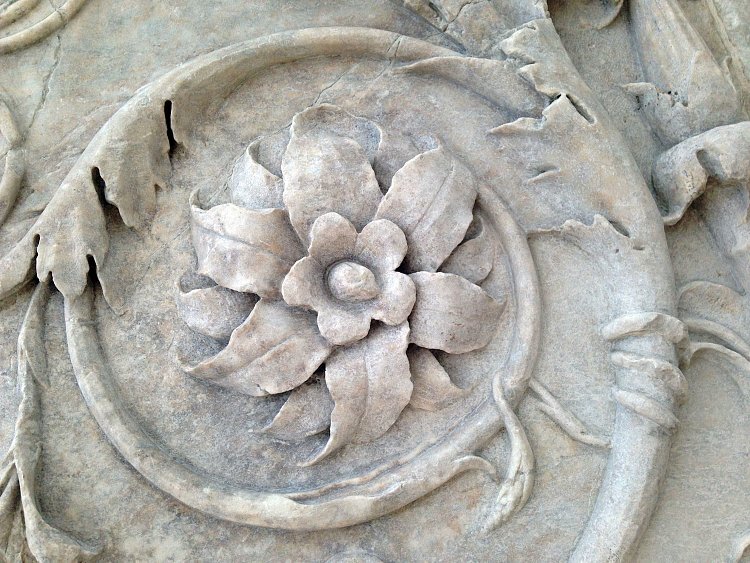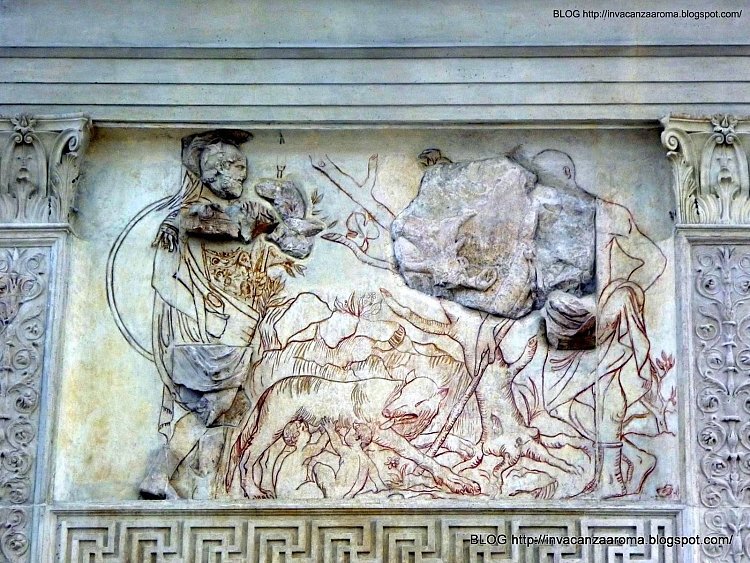 ---
The Ara Pacis in augmented reality
Evening event
The latest virtual reality and CGI technologies meet Roman history to bring the Ara Pacis back to its ancient glory. Discover the Museum of Ara Pacis and its legendary Altar of Peace like never before through a unique multisensory journey with immersive narration. Visitors will discover how the monument and its surrounding areas have changed over the centuries thanks to augmented reality scenes with virtual elements alongside real historical artifacts. For an evening you will travel back to ancient Rome, meeting important historical figures of the time, as well as divinities and animals, as if they really were in front of you.
The Ara Pacis
The Ara Pacis, an altar dedicated to Emperor Augustus, is one of the greatest masterpieces of Roman art. During your visit you will have the chance to admire its original colors, rediscovered by the Capitoline Superintendency Body for the Cultural Heritage Department after a decade of studies, through virtual images and animations. Thanks to VR Headsets, history comes to life: visitors will be immersed in the ancient Campo Marzio setting as it appeared at the time and will witness a Roman sacrificial ceremony recreated with professional actors.
Virtual reality
Visitors are surrounded by virtual reality creations that invite them to join an exciting journey around and over the Pantheon, Saepta Julia, Augustus's Mausoleum, and the aqueduct. Augustus himself and his family will be your guides. Complex CGI software recognizes your surrounding space so that 3D virtual images look as if they were "anchored" to architectural elements and real objects, creating an unmatched visual suggestion.
What is included
Multimedia tour
Videoguide with VR headset (available in Italian, English, French, Spanish, and German)
Evening entry to the Museum of the Ara Pacis
Reservation fees
Price reductions
Reduced/Half Ticket:
Visitors under 26 years old (children under 13 years old not allowed)
Teachers on duty
Journalists with Italian press card (professionals, practitioners, freelance)
Italian Police members with identification card
Valid Roma Pass holders (pass required upon entrance)
Standard Museum of the Ara Pacis ticket holders
Free Ticket:
People with 74% disability (valid identity document required)
Carers of people with 74% disability
European Union Tourist Guides (valid permit required)
To remember
Ticket is valid all evening until Museum of the Ara Pacis closing time starting from your selected time slot. Visitors are divided into small groups.
Visitors are required to wear Samsung Gear VR Headsets during their visit. Children under 13 years old are not allowed to use VR headsets. Adults must look after their children (aged 13 or more) during and after VR headset use to verify they do not show any sign of illnesses. If children show difficulties in hand-eye coordination, multitask activities, and balance, they must stop using VR headsets immediately. Avoid prolonged use and take regular breaks.
Tickets will be sent to you by e-mail within 24-48 hours of purchase (on weekdays) with instructions on how to arrive and what to do to enter.
We inform you that, once booked, the chosen date and time are binding. It is advisable to arrive 15 minutes in advance with a valid identification document.