Discovering Chianti by bike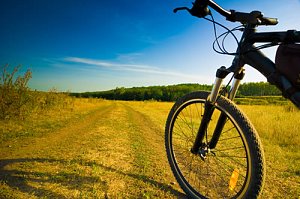 A perfect holiday in Tuscany certainly can not disregard a visit to Chianti and its delicious wine cellars and wineries. So, book a farmhouse surrounded by vineyards and start a nice tasting tour among wines and breathtaking scenery. But to make the most of nature, we suggest something other than the usual: a cycling tour that does not jeopardize your driving license and gives you a chance to work off before starting the next tasting!
You'll learn a little more about one of the most famous Italian wines, but also on the whole process of preparation, ranging from picking grapes to the bottling of the wine. At the same time, you can discover amazing corners and breathtaking views of the Tuscan countryside with castles, olive groves and small rural villages. Not to mention the food, served as an accompaniment to wine, so cold cuts, cheese and croutons, dressed with extra-virgin olive oil.
It will be certainly an exciting and unforgettable adventure, that we recommend to do in spring and autumn, in order to avoid the heat of summer (cycling up and down the hills of Tuscany might be really tiring!) and the cold of winter (it's ok to warm up with wine and movement, but let's not exagerate!). Spring and fall are perfect seasons, with the ideal climate and the nature that gives its the best among flowers and scents in spring and unforgettable colors in fall.
As for the accommodation in Chianti we recommend undoubtedly to book one of the many typical farms in the area. Surrounded by nature and sunk in the typical Tuscan setting you will experience the most of the beauties of this extraordinary area with typical products and traditional Tuscan hospitality. Another alternative, especially for larger families, and for longer stay, is to find a villa to rent in Chianti, a holiday home from which to explore the Chianti area, with all the comforts of a private home.