Accommodation in Pisa: practical advices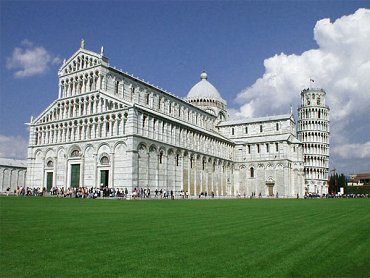 Are you planning your stay in the city of the most famous Leaning Tower in the world? Among B&B, hotels, guest houses and apartments, Pisa certainly offers spoiled for choice. So, how to navigate between the various proposals without encountering some nasty disappointments? Here there are some practical tips to make you enjoy your holiday and make the most of the time available.
First you must consider what you expect from the stay in Pisa: museums, nightlife, special events. Let's say, however, that the center of the city is divided, within the walls, in four main districts: Sant'Antonio, San Martino, Santa Maria e San Francesco.They are all districts rich of art and culture as well as of university life.
Outside the walls, to the south of the Arno, near the central station, the Porta del Mare, opens - indeed - in the direction of the sea. On the north side of the Arno, we find Porta Lucca, the residential area characterized by the style of Viareggio and Porta Nuova, where there are some of the most important faculties of the University Centre.The area of Barbacina with the famous Hippodrome of San Rossore, is a very popular destination in the summer for days outdoors. Also Porta Piagge is a district surrounded by green along the river Arno, where you can run or relax in nature.
As in any city, especially those popular from the tourist point of view, the possibilities range from large luxury hotels to charming B&B, or more intimate guest houses. Of course, the prices will go accordingly, from sums with several zeros to low-cost accommodation, among which, however, you can find something cute and cozy.
So you must consider the best area in which to search for the accommodation depending on what you decide to visit, and also according to the means by which you will arrive in Pisa.
Not necessarily is preferable a super-central structure. Pisa is in fact a pretty small town and you can move around well even on foot or by public transport. Furthermore the city's historic center, enclosed within the walls, is largely at limited traffic. So let's say that the 90% of the tourist attractions are located in this area, the Piazza dei Miracoli and the Leaning Tower included.
So, arriving by car, it may be useful and comfortable to book an accommodation just outside the city center, you will have easy access to monuments and places of interest, without, at the same time, have problems with parking.
If you arrive by plane or train can choose an accommodation within the walls, or just outside, so you can stroll easily on foot. Finally, near the airport there are several structures that offer lower prices, but they are definitely more uncomfortable to visit the city.