Validade: 1 dia
Bilhete eletrônico
Acesso prioritário
Fotos sem flash
Guia de Áudio disponível
Acesso para Cadeiras de Rodas
O Que Esperar da Atividade
Admire famosas esculturs Toscanas do Renascimento como o Tondo Pitti de Michelangelo, o David di Donatello e muitas outras
Evite a fila e não desperdice seu tempo
Permaneça no museu quanto quiser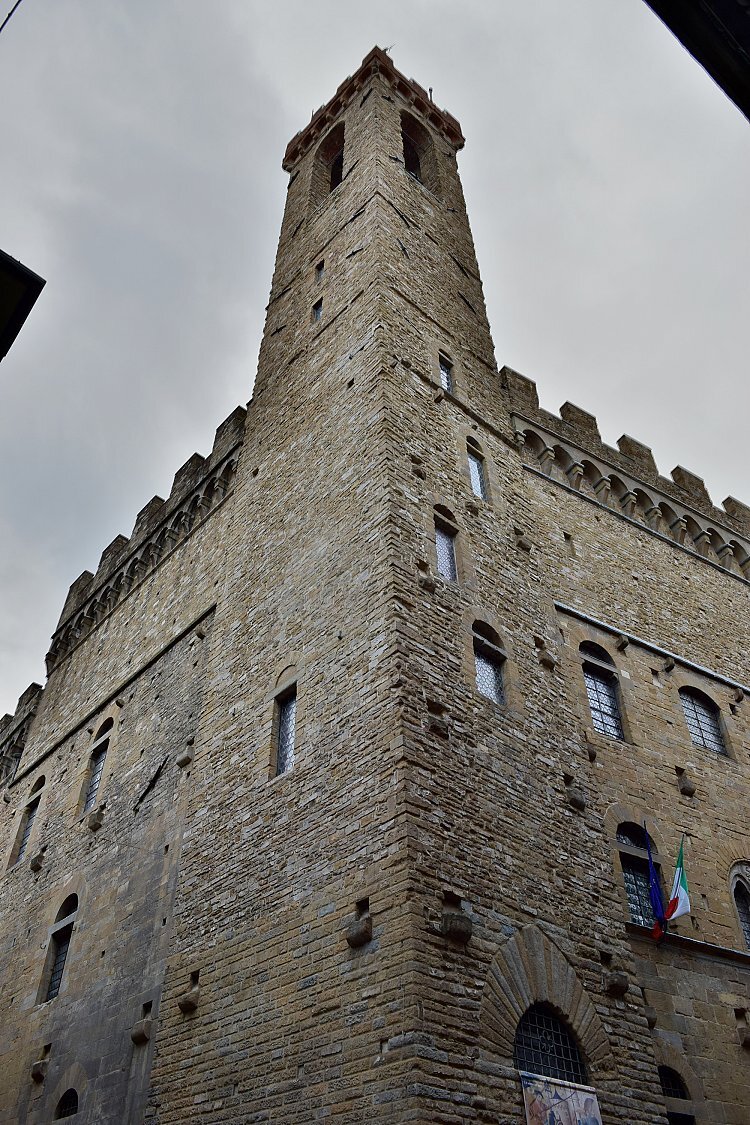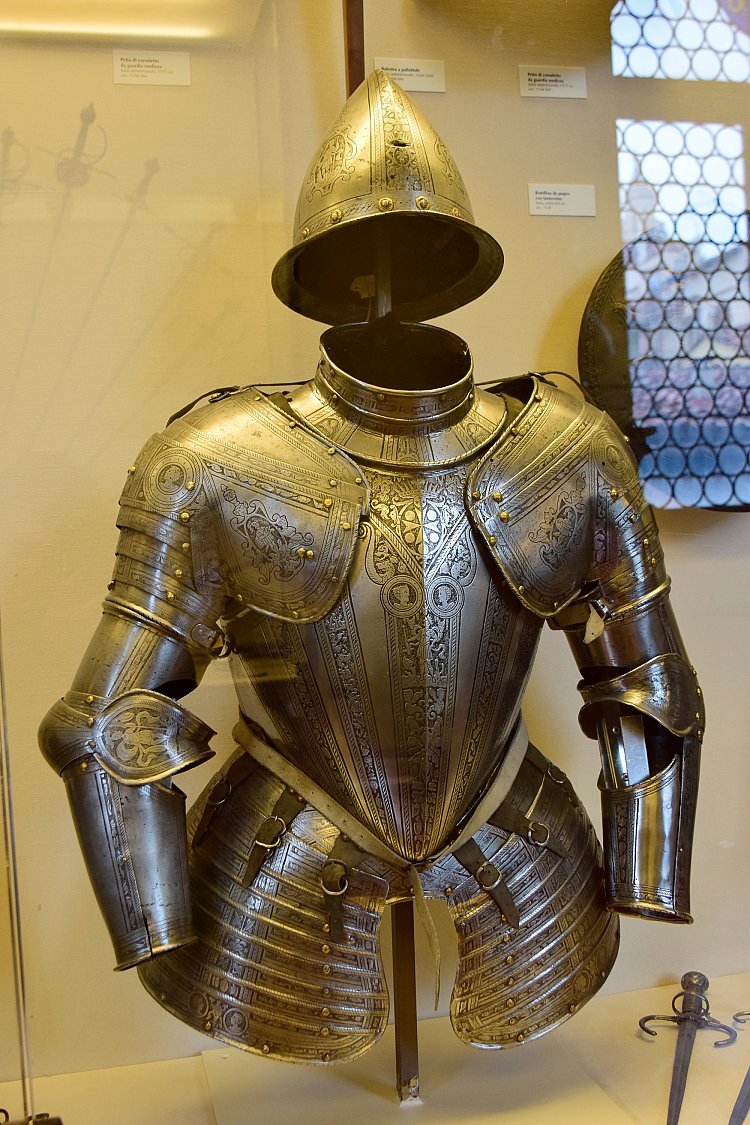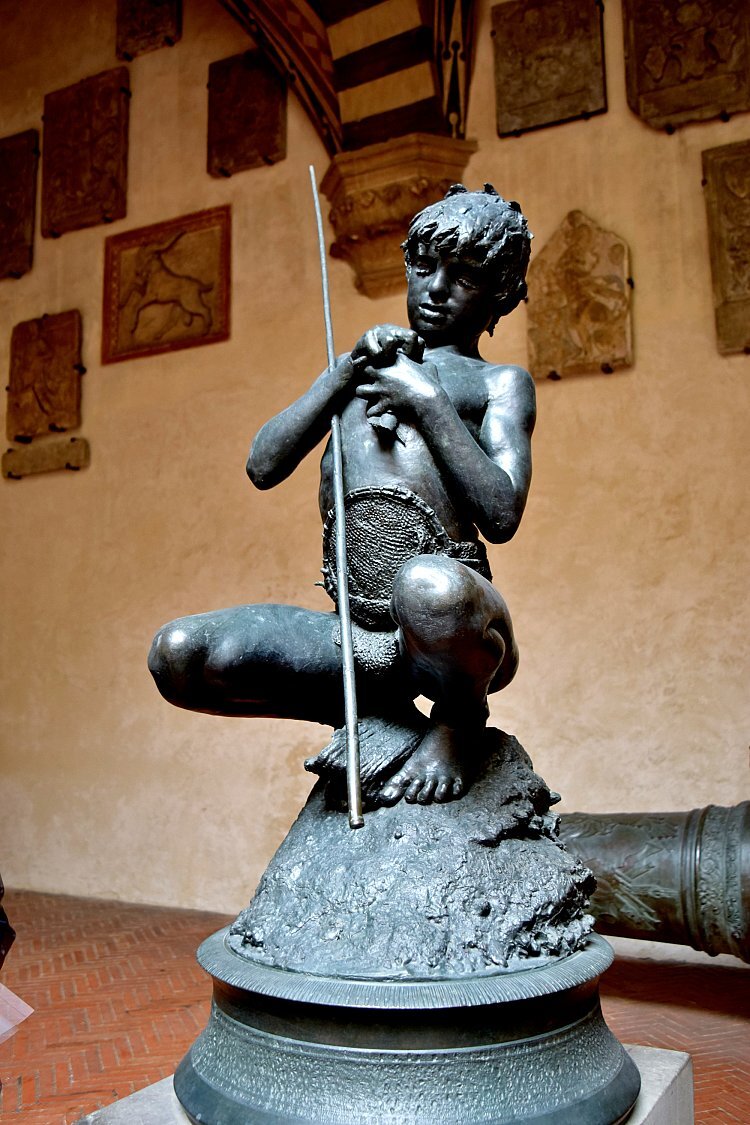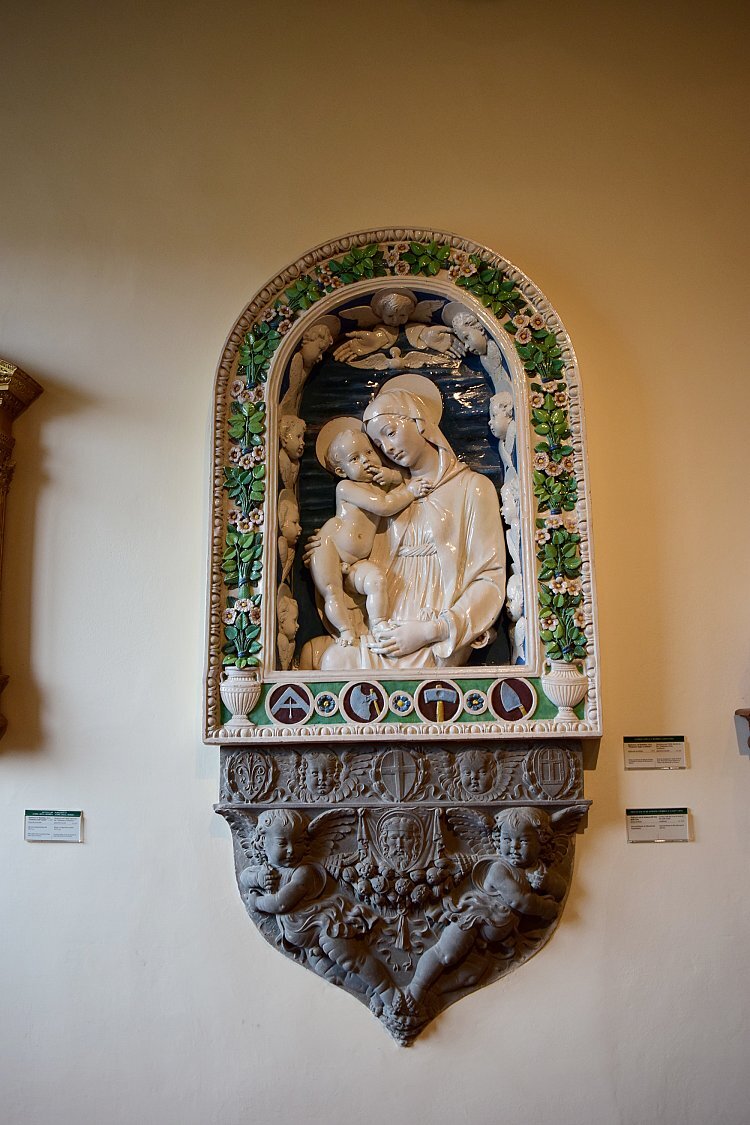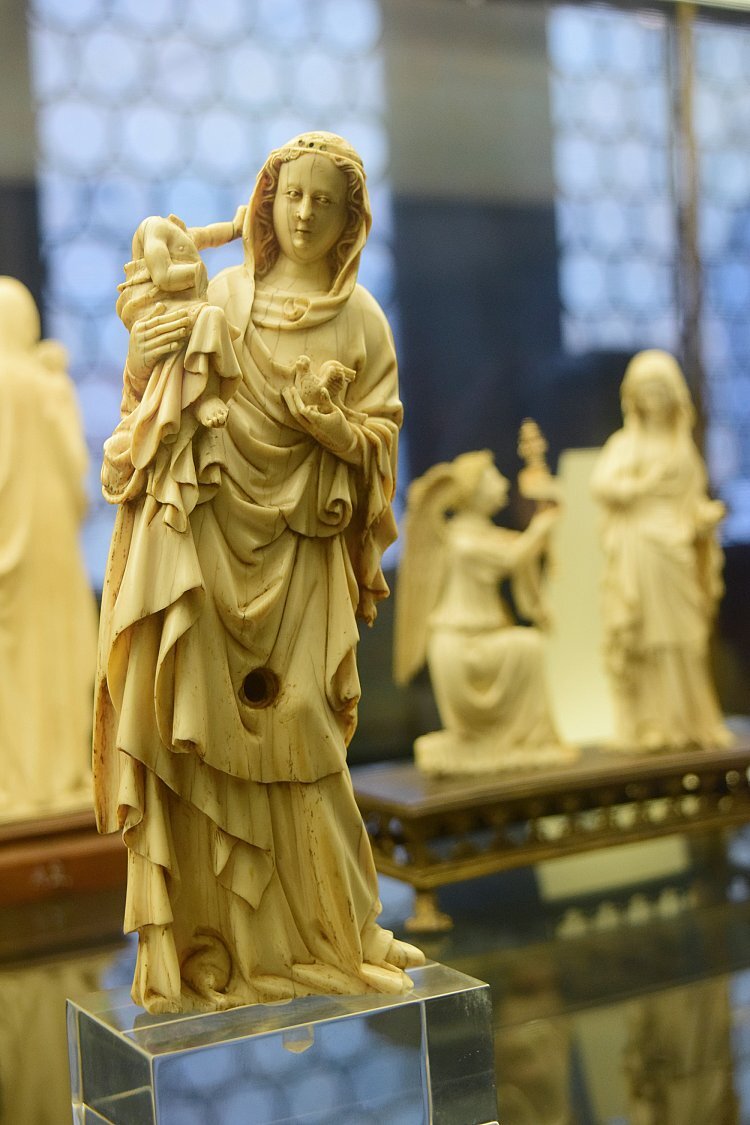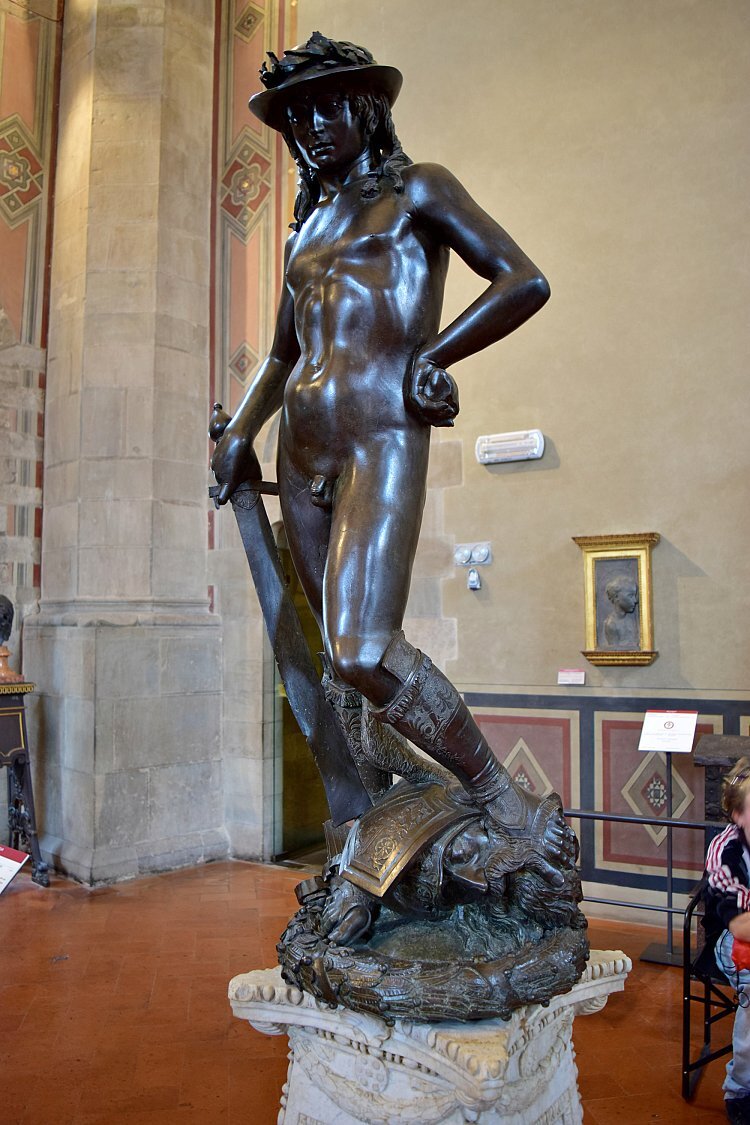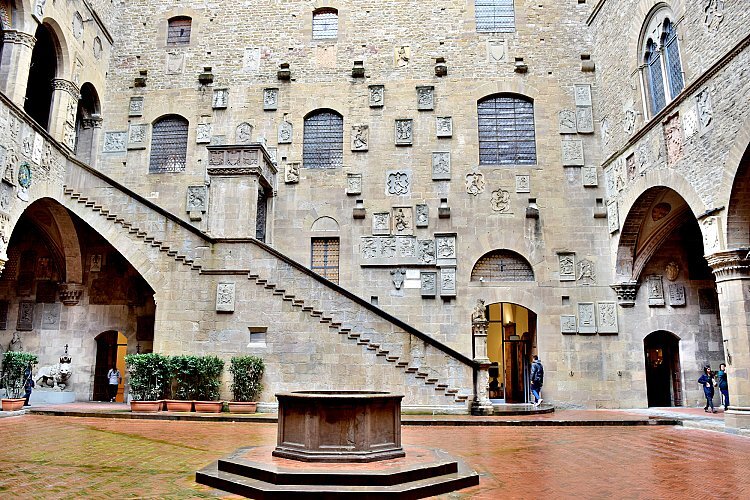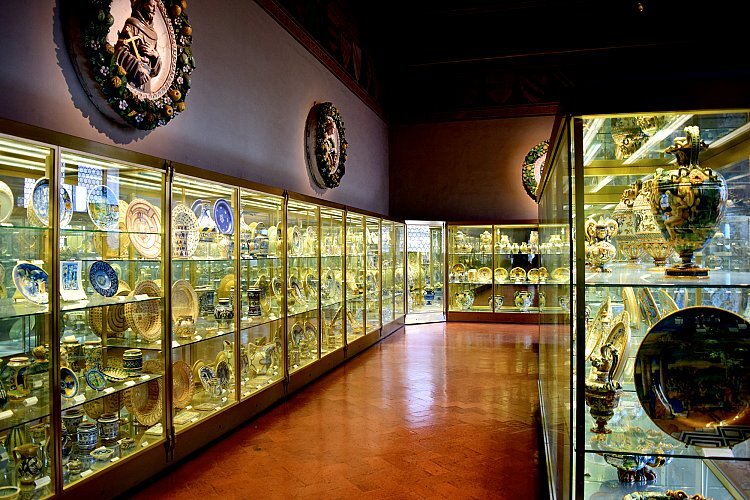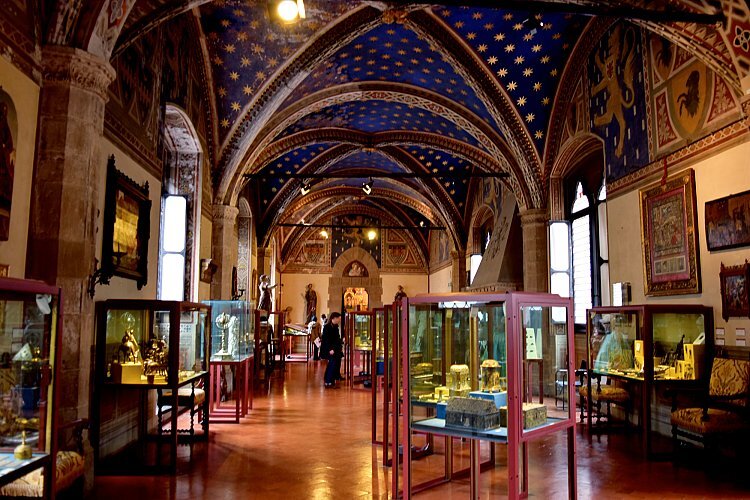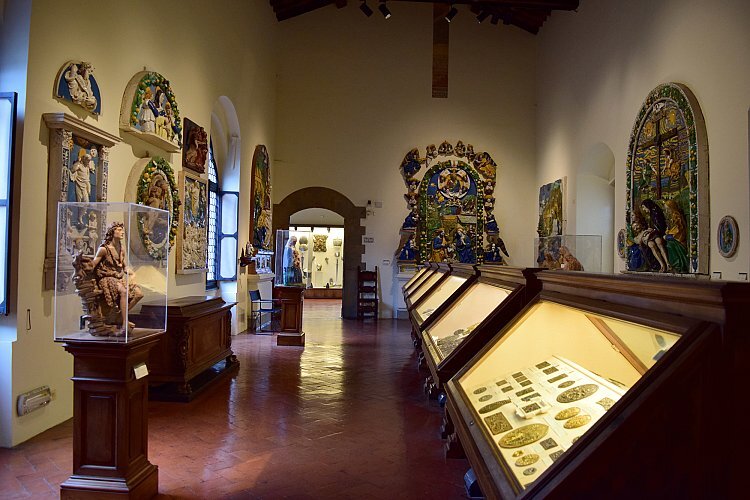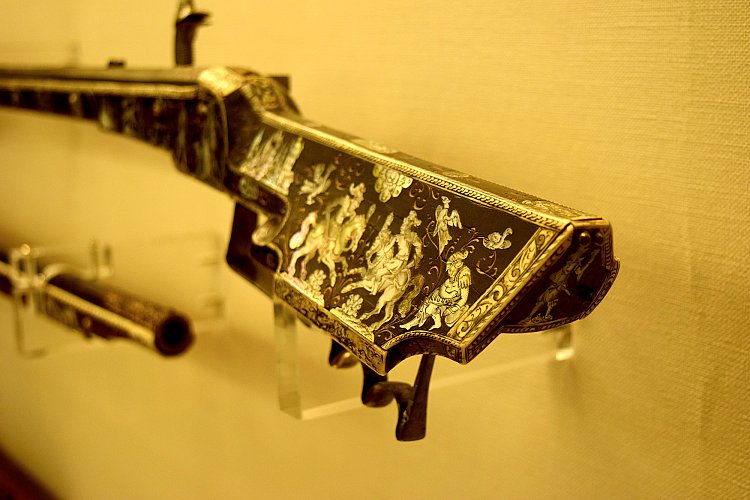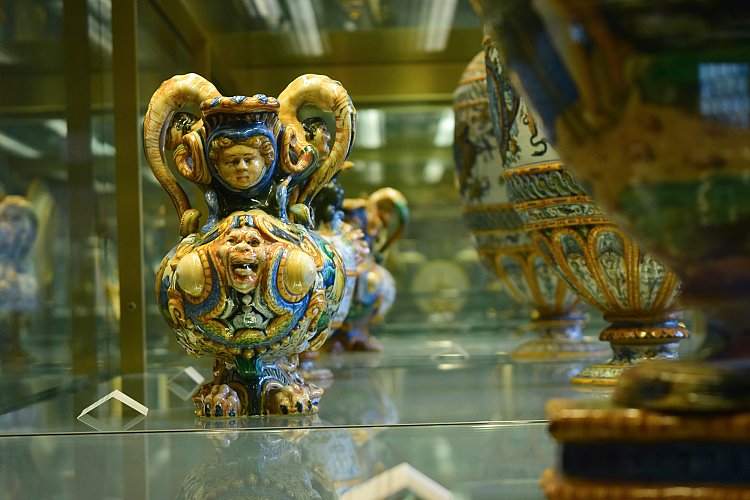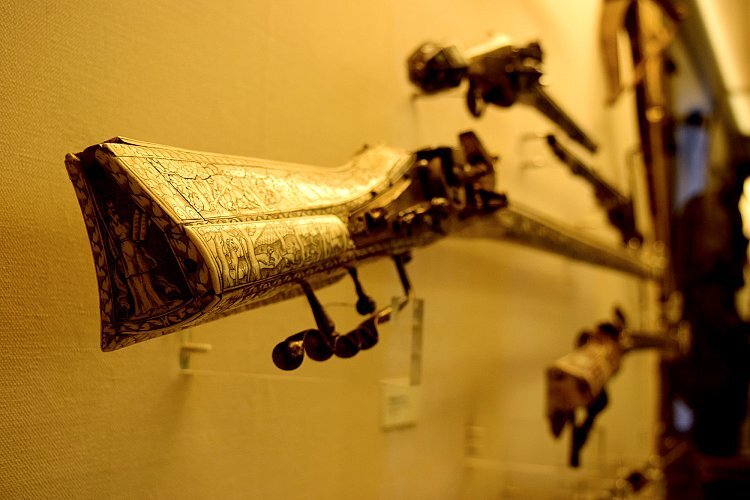 ---
O reino da escultura
Museu
Abriga a mais importante coleção do mundo da escultura Toscana do Renascimento, entre as quais importantíssimas obras de Donatello, Della Robbia, Verrocchio e Michelangelo. Importante o núcleo de marfins franceses medievais, cerâmicas italianas e armas.
História
O museu está situado no palácio medieval do Capitão do Povo ou do Bargello, construído a partir de 1255 com sucessivas ampliações durante o século XIV, antiga sede do Capitão do Povo, depois do Podestá e finalmente do Capitão de Justiça ou Bargello, isto é o chefe de polícia (século XVI). Transformado em cárcere,o edifício foi completamente restaurado para abrigar o Museu Nacional do Bargello, aberto em 1865.
Coleções
O museu nasceu como um museu de artes aplicadas da Idade Média, destinado a acolher obras em bronze, cerâmicas, estátuas, moedas, selos e medalhas. O ano dedicado a Donatello (1887-88) foi a ocasião para organizar a sala da escultura do Renascimento (hoje de Donatello), enquanto entre o final do século XIX e o início do século XX a coleção se amplia graças aos legados e doações privadas (Carrand, Ressmann, Franchetti), que acrescentaram obras em marfim e esmaltes, armas e armaduras.
Hoje o museu apresenta, no andar térreo, a Sala da Escultura do Século XVI, com importantes obras de Michelangelo, Cellini, Sansovino e Giambologna.
Na varanda do primeiro andar, o Verone, ornamentado com animais em bronze de Giambologna, conduz à vasta Sala da Audiência, que acolhe numerosas obras-primas de Donatello, dos seus alunos, de Luca Della Robbia e os famosos painéis em bronze de Ghiberti e Brunelleschi realizados para o concurso da segunda porta do Batistério de Florença. Completam o primeiro andar a Sala Islâmica, a Sala Carrand, a Capela da Madalena, a Sala dos Marfins, a Sala da Idade Média e a Sala da Cerâmica.
No segundo andar, as Salas de Giovanni e Andrea della Robbia, com as famosas faianças envidraçadas, a Sala das Armas, a Sala das Pequenas Esculturas em Bronze, a Sala do Verrocchio (escultuas de Verrocchio, Mino da Fiesole, Rossellino, Da Maiano) e o Medalhario.
Obras-primas
Michelangelo, Bacco, 1496-7
Michelangelo, Tondo Pitti, 1496-7
Michelangelo, Bruto, 1496-7
Cellini, Mercurio, Danae com o peuqeno Perseo, Jupiter, Atenas, 1545-53
Cellini, Busto de Cosimo I, 1545-47
Giambologna, Mercurio Voante, 1580
Giambologna, animais, 1567
Donatello, David, 1430-50
Donatello, Sao Jorge, 1417
Donatello, Busto de Niccolò da Uzzano, 1425-30
Donatello, Atys-Amor
Brunelleschi e Ghiberti, Sacrificio de Isac, 1401
Verrocchio, David, 1470 circa
Verrocchio, Dama com ramalhete, 1475-80
Incluído
Entrada com acesso prioritário
Full-time e ficar dentro enquanto você quiser
Taxas de reserva
Acesso a exposições temporárias
Opções disponíveis
As seguintes opções podem ser adquiridas além dos ingressos na reserva guiada neste site.
Guia de Áudio: disponível em Italiano, Inglês, Francês, Alemão, Espanhol, Russo e Japonês
Guia: disponível em Italiano, Inglês, Francês e Alemão
Reduções de preços
Bilhete Reduzido:
cidadãos da União europeia com idades compreendidas entre 18 e 25 anos (apresentar documento de identidade na entrada)
Bilhete Gratuito (ainda é necessário pagar a pré-venda para saltar a linha) :
cidadãos pertencentes e não à Comunidade Europeia menores de 18 anos (apresentar documento de identidade na entrada)
Temporary and permanent teachers of Italian public and private schools equipped with the appropriate documentation issued by MIUR
Qualquer pessoa portadora de deficiência munido do certificado de incapacidade e um acompanhante
Lembrar
The ticket is valid all day until closing time of the Museum starting from entrance time.

The entrance time written on the tickets may be subject to small changes depending on the actual availability of the Museum.

For a satisfying experience it is recommended to reserve at least 2 hours to visit the Museum.

The tickets will be sent via email within 24-48 hours after purchase (on weekdays) with instructions on how to get there and what to do to enter.

We inform you that, once booked, the date and time selected are binding. Please pick up your ticket at least 15 minutes before the reserved entrance. Who does not respect the time booked will not enter. To pick up the audio guide, you need a valid ID.

The Museum has a maximum capacity of people, in some periods of the year or special days you may experience short delays or waits not dependent on the Museumor Italy Tickets.
---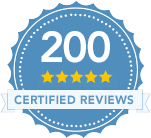 What means?
40 Reviews

United Kingdom
3 years ago
Iwona
"It is my favourite museum in Florence. It was not crowded and full of wonderful exhibits "

United States
3 years ago
Timothy
"The personnel at the mueusm were as polite and helpful as could be. I thoroughly enjoyed my visit!"

France
3 years ago
François
"magnifique"

Poland
3 years ago
Halina
"Wejscie bez kolejki, sprawnie i szybko, muzeum klimatyczne, zbiory bardzo interesujace"

France
3 years ago
Michel
"visite très agréable, dommage qu'il n'y avait pas de traduction en français, alors que nous sommes un pays voisin et européen. "

Spain
3 years ago
Josefa
"Estupendo museo en un edificio inigualable "

Spain
3 years ago
Gurutze
"Muy interesante. En los pisos superiores falta climatización, hace calor y entra mucho ruido de la calle. "

United States
3 years ago
Ari
"The tickets made our visit so much more efficient!"

United States
3 years ago
Phil
"Its definitely worth getting your tickets in advance, though perhaps slightly less so for this museum than others. The different entrance is not obvious, though. Just expect to go through the main door."

United Kingdom
3 years ago
Elizabeth
"A wonderful building, housing superb sculpture, beautifully displayed, very helpful notes, brief but historical, good for general visitor. Best of all, perhaps, not crowded, so can appreciate it all."

Spain
3 years ago
Félix
"Thanks. All was perfect."

Italy
3 years ago
Antonio
"MUSEO MINORE MA DA VISITARE ED OSSERVARE CON ATTENZIONE"

United Kingdom
3 years ago
Estelle
"Beautiful museum in heart of city a must see for art lovers "

United Kingdom
4 years ago
Dean
"This is a fantastic building which houses wonderful early renaissance sculpture by Donatello, Luca Della Robbia etc. It is set out logically but you can still come across some surprises."

Germany
4 years ago
Carola
"......"

United Kingdom
4 years ago
Yvonne
"Excellent museum wonderful sculptures and pictures. Really good environment. Don't forget the cafe "

Czech Republic
4 years ago
Dusan
"Very beautiful museum, I am always impressed by the works and building, nice that you do not have many interactive plays or films. One could concentrate on works. Thank you, Dušan Seidl "

United States
4 years ago
James
"no problems. enjoyed the museum. glad to have tickets ahead."

United Kingdom
4 years ago
Dr W E J
"Wonderful museum. Pre-booked tickets didn't make much difference as we were told to get in the general queue by the security staff who control the entrance. However the second ticket clerk saw the papers we were waving and came over and removed us from the queue. Thank you!"

United States
4 years ago
Michael
"The Bargello tickets worked even better than expected. We got there more than a half hour early and we're admitted with a smile and a "Buon journo!""