Duration: 6 hours
Photos allowed
Local food tasting
Visit of Florentine bottegas
Lunch with wine tasting
What to expect
Private experience
Visit some ancient Florentine bottegas
Learn how to cook with a private chef
Eat your lunch while tasting some Tuscan wine
Get a recipe booklet to bring back home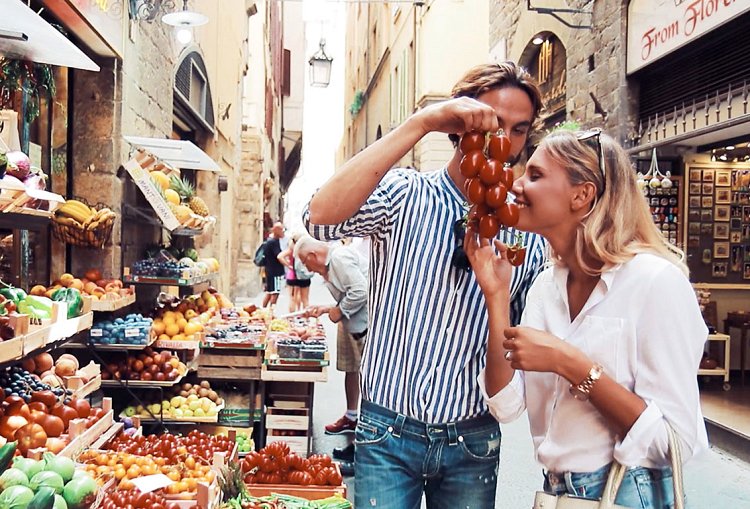 Private cooking masterclass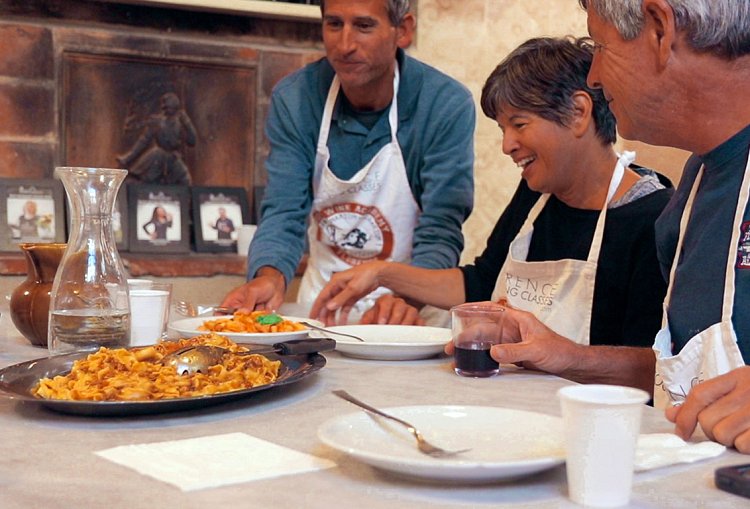 Private cooking masterclass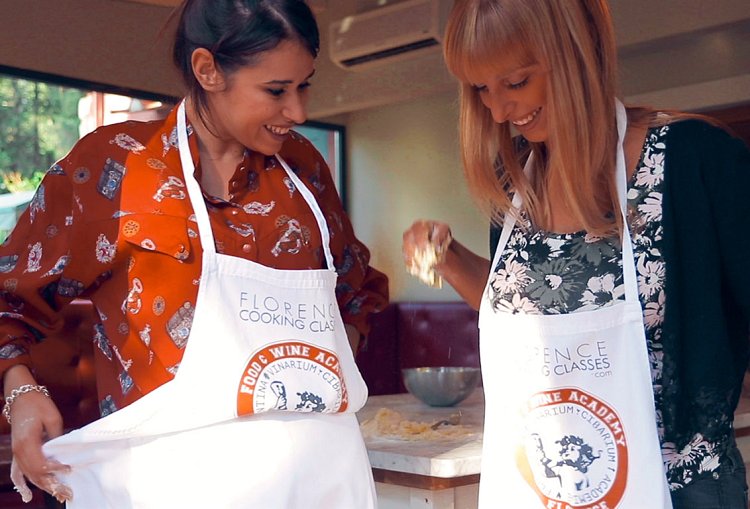 Private cooking masterclass

Private Food & Wine Masterclass: Food Walking Tour And Cooking Class With Wine Tasting In The City Centre

Private Food & Wine Masterclass: Food Walking Tour And Cooking Class With Wine Tasting In The City Centre

Private Food & Wine Masterclass: Food Walking Tour And Cooking Class With Wine Tasting In The City Centre
---
Shopping and cooking in Florence
Are you ready to enjoy the lunch of your dreams? This tour will allow you to get to know Florence in a way that is as alternative as it is exquisite and tasty, exploring the city center and admiring monuments and buildings among which the small grocery stores where Florentines shop for food are hidden.
An unparalleled food and wine experience awaits you: you will buy fresh produce in small joints, away from the neon of supermarkets and large distribution, choosing the best and most suitable products, assisted by the wise guidance of your private chef. It's your chance to witness and... smell a slice of daily life in today's Florence, still so rich in old habits and traditions.
When you have everything you need, you will move to the building that houses our exclusive cooking school. Our chef will teach you how to make fresh pasta with your hands, as well as the sauce, and you will also learn how to prepare a dessert. When everything is ready on the table, you will sit down with your family or friends and accompany this delicious lunch with excellent Chianti wine. Your tastebuds couldn't ask for more!
You will receive a certificate of participation and a recipe book, to be able to replicate and taste the flavors of Tuscany every time you wish, once you will have returned to your home!
Description
The tantalizing flavors of Florence are rooted in its culinary tradition, found in unique shops throughout the city.
Duration
Hours pass by.
About
Florence town of Italy offers an exclusive experience with a local chef's masterclass, brought to you by Florencetown. Discover the scents, tastes, and secrets of Italian cuisine with a VIP hands-on experience. Immerse yourself in the atmosphere where Florentines buy their authentic gourmet Tuscan products and ingredients. This unique and private cooking class comes from the company that first launched the popular one in Florence. Begin your gastronomic adventure in the heart of the city with an utterly amazing tour of food. Embark on an unforgettable excursion with a skilled and enthusiastic Chef as you explore the enchanting ancient quarter. It's here that you will discover an array of intriguing Bottegas- rich with a plethora of genuine treats especially characteristic of our Florentine street food culture as well as Italian gourmet delights. Not only can you try some of these exquisite snacks but you can also purchase the freshest ingredients to use in your forthcoming cooking class. The tour includes a visit to Bottegas in one of the most traditional sections of town. This is a singular gustatory experience, hosted by a consummate Chef! In the heart of Florence, you will discover the phenomenal and one-of-a-kind venue for your interactive culinary class. So come and experience it for yourself. In a matter of minutes, you'll be chopping, mixing, and kneading ingredients while wearing your trusty apron and listening to the Chef's instructions. You'll be pleasantly surprised at how quickly you become a culinary master creating the most delicious lunch you've ever savored. Always using fresh ingredients available and following the seasons, our menu has variations from time to time. Allow us to present a sample - cooked just for you: two homemade pasta crafted from scratch, such as the traditional Potato Gnocchi or spaghetti alla chitarra. We don't use kitchen robots here; instead, we rely solely on pestles to prepare a unique and delightful Pesto sauce. Next up, enjoy our version of eggplant Parmigiana- a dish you'll surely find unforgettable. Finally, take on the challenge of preparing your very own Italian dessert, and indulge in the fruits of your labor, paired with only the finest Tuscan wines. Tasting some of the best Tuscan wines, relish in the delightful creations you have made. This personalized cooking class is perfect for any skill level, whether you're a novice or a pro at the apron. The Chef will be at your disposal, providing recipes and secrets to take home and amaze your friends with a genuine Italian feast. Not only will you be cooking, but you'll also be able to enjoy the company of friends in a relaxed atmosphere. Our present to you will be a booklet of recipes as a way for you to cook an amazing Italian dinner for your friends when you return home. Unfortunately, we must convey our regretful news that the celiac demographic is incompatible with the cooking class.
Additional details
throughout sporadically remove and rearrange text in the following paragraph in order to convey the same information, but in a distinct manner. Avoid organizing sentences in the most straightforward way each time. Feel free to use words that aren't excessively unusual, but still add some variety.
"In Florence, a local Chef will guide you through a cooking masterclass that you won't forget. The kitchen where you'll learn is truly fascinating.
Food lovers rejoice! A guided tour of Florence's delectable culinary landscape awaits.
Cooking alongside our Chef in Bottegas
Products and food sampling from the area
Cooking utensils and apron are essential
Your lunch ingredients all in one place
Midday meal
to get a taste of/>
Certificate of Graduation
Recipes in a digital booklet
Private experience
Cooking class with a private chef
All ingredients for your lunch
Apron and all necessary utensils
Local food tasting
Lunch with wine tasting
Recipes booklet and Attendance Certificate
Meeting Point
Florencetown Cooking School - Via Panicale, 43/r, Firenze (FI)
Clients are required to be at the meeting point 15 minutes prior to the scheduled departure time.
To remember
We cannot wait to welcome you to the land of authentic products and unforgettable experiences.
Clients are kindly encouraged to arrive at the meeting point 15 minutes ahead of the scheduled departure time.
We kindly request that you factor this into your travel plans. Regrettably, we are unable to accommodate any delays, no matter how brief, and we regret to inform you that failing to attend the experience will not qualify for a refund, including partial refunds.
We regret to inform you that the cooking class is not suitable for celiac.
Please inform us of any food intolerance or allergy in advance.
Children and teenagers under 18 years of age should always be accompanied by at least one adult. In the event that this requirement is not met, we retain the right to exclude the underage participant, and unfortunately, no refund will be provided.
Please note that Italy's law doesn't permit selling alcoholic beverage to teens under 18 y.o. so clients under this age will be served non-alcoholic beverages.
Please note that a walking part is included, let us know in advance any special need or impaired mobility of the clients and we will do our best to accomodate them.
Please note that pets are not allowed on this tour.
The described itineraries may undergo slight modifications due to unforeseen operational requirements.