Duration: 6 hours
Photos allowed
Local food tasting
Visit of Florentine bottegas
Lunch with wine tasting
What to expect
Private experience
Visit some ancient Florentine bottegas
Learn how to cook with a private chef
Eat your lunch while tasting some Tuscan wine
Get a recipe booklet to bring back home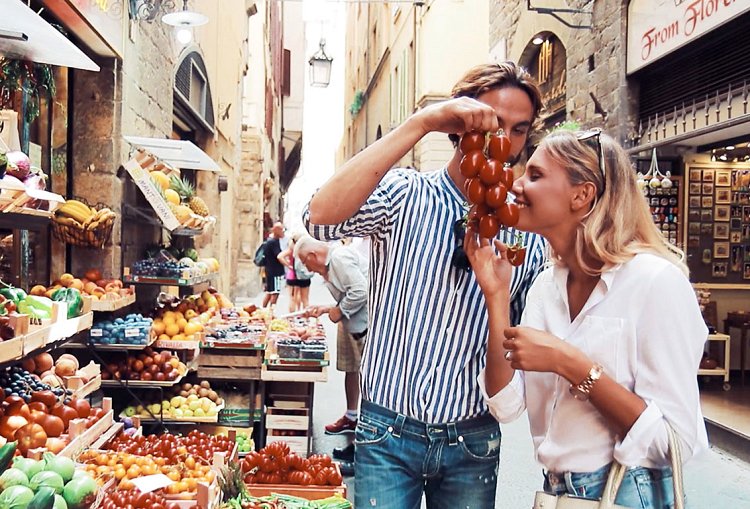 Private cooking masterclass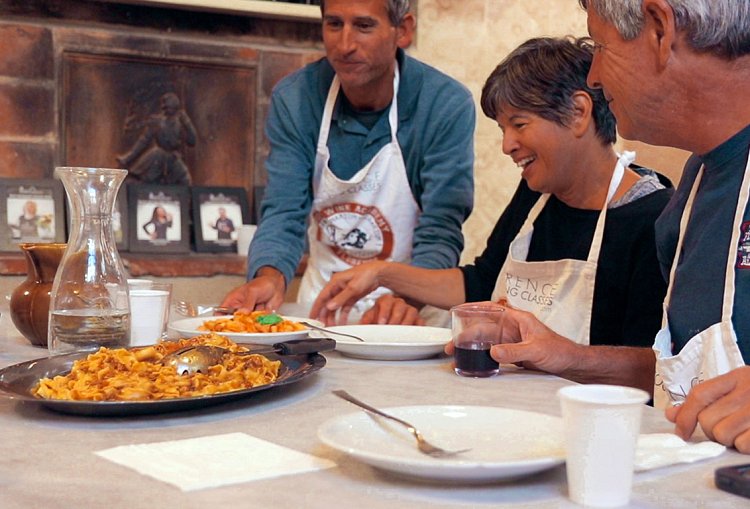 Private cooking masterclass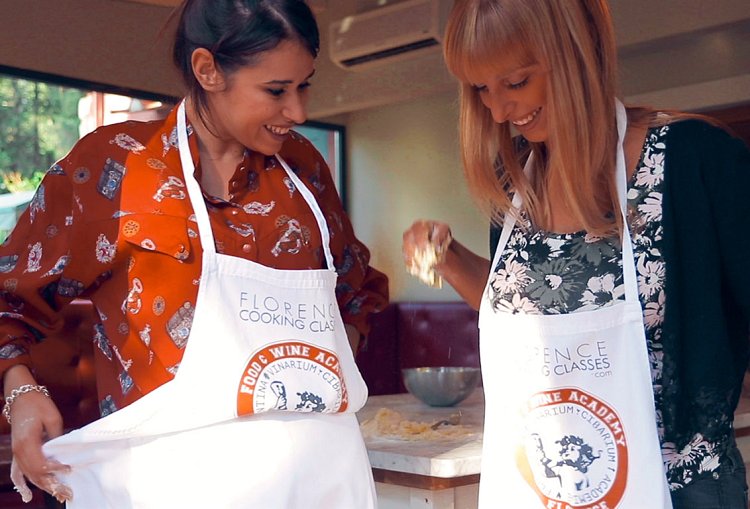 Private cooking masterclass
---
Shopping and cooking in Florence
Are you ready to enjoy the lunch of your dreams? This tour will allow you to get to know Florence in a way that is as alternative as it is exquisite and tasty, exploring the city center and admiring monuments and buildings among which the small grocery stores where Florentines shop for food are hidden.
An unparalleled food and wine experience awaits you: you will buy fresh produce in small joints, away from the neon of supermarkets and large distribution, choosing the best and most suitable products, assisted by the wise guidance of your private chef. It's your chance to witness and... smell a slice of daily life in today's Florence, still so rich in old habits and traditions.
When you have everything you need, you will move to the building that houses our exclusive cooking school. Our chef will teach you how to make fresh pasta with your hands, as well as the sauce, and you will also learn how to prepare a dessert. When everything is ready on the table, you will sit down with your family or friends and accompany this delicious lunch with excellent Chianti wine. Your tastebuds couldn't ask for more!
You will receive a certificate of participation and a recipe book, to be able to replicate and taste the flavors of Tuscany every time you wish, once you will have returned to your home!
What is included
Private experience
Cooking class with a private chef
All ingredients for your lunch
Apron and all necessary utensils
Local food tasting
Lunch with wine tasting
Recipes booklet and Attendance Certificate
Meeting Point
BOOKING OFFICE, Piazza Mentana 2red FIRENZE (opposite the Arno River)
To remember
The meeting point is located at the Booking Office in Piazza Mentana 2red, Florence.
Tickets will be sent via e-mail within 24-48 hours after purchase (weekdays) with all the instructions on how to get to the meeting point.
We inform you that, once booked, the date and time selected are binding. Please arrive at the meeting point 15 minutes before the starting time.
Children under 18 years old must be accompanied by an adult. Please note that Italy's law doesn't permit selling alcoholic beverage to teens under 18 y.o. so clients under this age will be served non-alcoholic beverages.
It is necessary to inform us of any food intolerance/allergy in advance, as well as any eventual dietary restictions. Menu varies slightly according to the season.
Please let us know in advance any special need or impaired mobility of the clients and we will do our best to accomodate them.