Dauer: 3 Stunden
Vorrangiger Zugriff
Fotos ohne Blitz
Headsets
Für Rollstuhlfahrer geeignet
War Sie erwartet
Sehen Sie den berühmten Laokoon, die erstaunliche Sixtinische Kapelle und die Räume des Raphaels
Bewundern Sie die imposante St. Peter-Basilika und die erstaunliche Michelangelos Pietà
Tour mit einem offiziellen Vatikanischen Führer
Überspringen Sie die Linie und verschwenden Sie nicht Ihre Zeit
Bleiben Sie innen, wie lange Sie nach der Führung wünschen
Heiligkeit und Kunst
Museums
From the ancient Egypt to some modern and contemporary art works, all the most beautiful masterpieces are hosted in this magnificent and impressive complex that are the Vatican Museums.
You will walk through ancient environments always created thanks to a Pope's will, as the astonishing Sistine Chapel founded in 1475 by Sixtus IV, that was painted by the genius of many artists, like Perugino, Botticelli, Domenico Ghirlandaio and many others. Anyway the most famous fresco of the chapel is definitely the Last Judgment by Michelangelo (1536-1541).
Further there are the Candelabra Gallery, the Gallery of Maps decorated under Pope Gregory XIII and the Gallery of Tapestries, the Pio Clementino Museum (founded by Pope Clemente XIV) and many many others.
St. Peter's Basilica
Symbol of the Vatican State, the construction of the Basilica of St. Peter was started in 1506 and ended in 1626, while the arrangement of the square in front was made by Gian Lorenzo Bernini between 1657 and 1667.
Among the beautiful art works here contained, such as the famous St. Peter Baldachin by Bernini, the one that attracts billions of visitors is definitely in the first chapel on the right, the Pietà by Michelangelo (1499), a masterpiece of impressive beauty and of an extraordinary talent.
Was ist enthalten
Eingang mit vorrangigem Zugang
Lokaler, offiziell autorisierter Fremdenführer
Nach der geführten und bleibe so lange wie du willst
Reservierungsgebühren
Zugang zu temporären Ausstellungen
Headsets
Verfügbare Optionen
Folgende Optionen können zusätzlich zu den Tickets in der geführten Buchung auf dieser Website erworben werden.
Preisreduktionen
Ermäßigte Eintrittskarten:
Bürger unter 18 Jahren (gültiger Ausweis wird am Eingang benötigt)
Freikarten (es ist immer noch erforderlich, um den Vorverkauf zu bezahlen, um die Linie zu überspringen) :
Kinder unter 6 Jahren (gültiger Ausweis wird am Eingang benötigt)
Erinnern
It is necessary to book at least 5 workdays before the visit.
The ticket is valid 1 day, starting from entrance time. After the guided tour you can stay inside as long as you want until closing time of the Museums.
The tickets will be sent via email within 24-48 hours after purchase (on weekdays) with instructions on how to get there and what to do to enter.
We inform you that, once booked, the date and time selected are binding. It is advisable to arrive 20 minutes early with a valid document to pass the security controls; we suggest to have little bags with you.
In front of museum you will be allowed to skip the line choosing the lateral entrance designed for groups. Also the ticket-office where you have to change your voucher with real tickets is the group's one. After clearing security, the meeting point will be at the "Guided Tours" booth, which is located straight ahead up the small staircase on the left.
You are invited to dress appropriately.
Italy Tickets is not responsible for eventual lack of service caused by the ticket offices or activities of the Holy Father.
---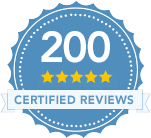 What means?
13 Reviews

United States
5 years ago
Maria
"It was worth paying extra to buy the Vatican Tour tickets in advance. We got in quickly and our tour was very informative. Our tour guide spent a lot of time explaining the paintings in the Vatican Museum and there were a lot of people also there at the same time so we didn't get nearly as much time in St. Peter's like I wanted to, but we were able to stay after the tour and go through it on our own as well as the option to climb to the cupola if we wanted, so that was great!"

Chile
5 years ago
Ximena
"Todo perfecto!!!"

Canada
6 years ago
Sonia
"It was such a beautiful experience. Our tour guide was just wonderful!!! "

United States
6 years ago
Lori
"Our tour guide was lovely. She helped make our time worth the visit by taking us to the most prominent places and shared detailed information. The tour was well worth the price as a person could spend days at all of the museums and church there. "

Netherlands
6 years ago
Danielle
"Het was echt goed georganiseerd. We hadden een hele fijne gids. Ze vertelde een hoop en op een leuke manier! "

Romania
6 years ago
Ionescu
"Excepțional. Nu trebuie ratat. Lipsește doar ghid sau audioghid în română "

Netherlands
6 years ago
Marcel
"Goede informatie, korte wachttijden! Alle hoogtepunten gezien. "

Italy
6 years ago
Linda M.
"Ottimo il sistema di prenotazione online che ci ha permesso di entrare in 2 minuti ai musei. La nostra guida era molto preparata e ha rispettato i tempi previsti per la visita. L'unico aspetto negativo è stato l'eccessivo sovraffollamento dei musei per la durata dell'intero percorso, che non ha reso possibile soffermarsi nemmeno per qualche minuto nelle varie sale. Eravamo letteralmente imbottigliati nella folla di visitatori. "

Romania
6 years ago
Mihai-Zamfir
"Organizare foarte buna.Ghidul excelent.Merita banii!"

France
6 years ago
Nadine
"Très bonne organisation et quel gain de temps . Merci"

United States
6 years ago
Lee
"Excellent. Easy in. Great service. Great tour guide. Would recommend. "

France
6 years ago
Nat
"Un incontournable quand on visite Rome. Un état dans l'état et des richesses d'une beauté incroyable"

India
6 years ago
Shilpin
"Got the online tickets easily. Google translated the instruction into English. Very gladly we got the ticket as the we got in in a minute whereas the line was over 200 persons long."