Ważność: 1 dzień
Bilet elektroniczny
Priorytetowy dostęp
Zdjęcia bez lampy błyskowej
Audioprzewodnik dostępny
Dla osób na wózkach inwalidzkich
Tego możesz się spodziewać
74 tanks with 15.000 animals
Dolphins' training sessions
Relaxation and fun for the whole family
A dive into the fun
Emotion and fun guaranteed for adults and children inside the largest Aquarium in Italy with the greatest variety of ecosystems in Europe.
You will have the possibility to admire more than 400 species of animals, including reptiles, amphibians, penguins, seals, manatees, sharks, jellyfish and coral reef fishes, as well as the 4 open air tanks designed by Renzo Piano that host the beloved dolphins that can be seen both from above through a window, and from an underwater perspective thanks to a glass tunnel.
A unique opportunity to admire closely animals usually hidden in the depths of the abyss, to enjoy dolphins' performances and even to touch the fascinating devil-fishes! Twice a day is also possible to attend the dolphins' meal with a trainer available to provide information and to reveal curiosities about these sweet mammals.
Main Animals:
Carribean Manatee
Dolphin
Gray shark
Zebra shark
Sawfish
Moray
Redfish
Octopus
Seahorse
Seal
Magellan Penguin
Devil-fish
Jellyfish
Wliczone w cenę
Wejście z dostępem priorytetowym
Full-time i pozostać wewnątrz tak długo, jak chcesz
Opłata za rezerwację
Dostęp do wystaw czasowych
Co nie jest wliczone w cenę
Wycieczka z przewodnikiem
Dostępne opcje
W dodatku do biletów w przewodniku rezerwacji na tej stronie można nabyć następujące opcje.
Audioprzewodnik: dostępny w Włoski i Angielski
Przewodnik: dostępny w Włoski, Angielski, Francuski, Niemiecki i Hiszpański
Obniżki cen
Reduced/Half ticket:
Children from 4 to 12 years (valid identity document needed at the entrance)
Seniors over 65 years (valid identity document needed at the entrance)
Disabled people and invalids with paper certification issued by the competent authorities
Free Ticket (it is still required to pay the presale to skip the line) :
Children from 0 to 3 years
Assistants of 100% disabled people
Zapamiętać
The ticket is valid all day until closing time of the Aquarium starting from entrance time.
The entrance time written on the tickets may be subject to small changes depending on the actual availability of the Aquarium.
For a satisfying experience it is recommended to reserve at least 2 hours to visit the Aquarium.
The tickets will be sent via email within 24-48 hours after purchase (on weekdays) with instructions on how to get there and what to do to enter.
We inform you that, once booked, the date and time selected are binding. Please pick up your ticket at least 15 minutes before the reserved entrance. Who does not respect the time booked will not enter. To pick up the audio guide, you need a valid ID.
The Aquarium has a maximum capacity of people, in some periods of the year or special days you may experience short delays or waits not dependent on the Aquarium or Italy Tickets.

Inside it is forbidden to:
take pictures using the flash
filming with cameras using additional spotlights
eat or drink along the path
introduce animals
smoke
throw objects in the tanks
beat on the glass
give food to animals
---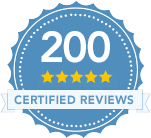 What means?
2 Reviews

France
5 years ago
Thomas
"Nous avons commandé les tickets deux jours avant de partir, et l'annonce de la livraison des vouchers "sous deux jours ouvrés" nous a fait peur. Mais le service a a été rapide et efficace, avec un échange pour savoir de quel type de réduction nous bénéficions (en l'occurrence des réductions enfants). Envoyés en 24h00, imprimés avant le départ, nickel. Nous aurions aussi pu les utiliser depuis notre téléphone... Et sur place, parfait aussi : pas de passage à la caisse, ni au contrôle des billets, mais directement au bureau d'accueil. Pas d'attente, entrée immédiate. :-)"

France
5 years ago
Laure
"Un bel aquarium, à voir en famille. Manque un petit guide en français..."