Valabilitate: 1 zi
Bilet electronic
Accesul prioritar
Fotografii fără bliț
Audio Ghid disponibil
Accesibil pentru persoanele cu handicap
La ce să te aștepți
Vizitati faimoasa Galerie Palatina cu capodoperele lui Raffello si Tiziano
Evitati coada nu pierdeti timp
Ramaneti in muzeu cat doriti
Intrarea la Galeria de Artă Modernă
Raffaello, Tiziano și mulți alții
Muzeul
Galeria este numita "Palatino"pentru ca este situata in interiorul "Palatului"familiei guvernamentale, imponentul "Palat Pitti", palatul lui Medici, Lorena si in final Sovoia. Colectia de picturi, impartita in pali somptoase decorate cu stuchi si fresce barac, este un rar pretios exemplu de galerie princiara cu caracter privat. La Galerie sunt anexate apartamentele monumentale ce conserva mobilierul din perioada in care au locuit regii Italiei ai casei Sovoia.
Istoric
La inceputul lui '800 Marii Duci Lorenei au decis sa recunoasca colectia imensa de tablouri adunata in sec XVII si XVIII de la ultimii Medici, si de O EXPUNE in sali ce reprezentau etajul principal al cladirii.
La imbogatire au contribuit diferite mosteniri si achizitii din timpul Marelui Duce CosimoIII si al fiului Marele Print Ferdinando, un rafinat colectionist.
Este deschis pentru public in 1829 sub domnia lui Leopoldo!
Colectii
Galeria ilustreaza placerea pentru colectionismul mediceo si lorenese cat si in amenajare, inspirat din principii decorative so de a prezenta o Galerie principiara, cat si o inclinare pentru arta din '500 si din '600.
Aici se gaseste nucleul cel mai relevant din lume de operele lui Raffaello si cu o bogata colectie de opere din scoala veneta printre care numeroase capodopere de Tiziano.
Sunt prezente opere a majoritatea artistilor italieni si europeni din se XVI si XVII, printre care Andrea del Sarto, Rosso Fiorentino, Pantormo, Bronzino, Tintoretto, Veronese, Caravaggio, Rubens, Van Dyck, Murillo si Ribera.
Capodopere
Raffaello, Madonna del Granduca, cca 1504
Raffaello, Ritratti di agnolo Dani si Maddalena Strazzi, cca 1506
Raffaello, Rittrato di donna detta "La donna gravida", cca 1505
Raffaello, Madonna del Baldacchino, cca 1507
Raffaello, Ritratto di Tommaso Inghirami, cca 1509
Raffaello, Ritratto di donna deta " La Valeta", cca 1516
Raffaello, Madonna dell'Impannata, cca 1513
Raffaello, Madonna della Seggiola, cca 1514
Giorgione, Le tre età dell'uomo, cca 1500
Tiziano, concerto, cca 1506
Tiziano, Ritratto di Tommaso Mosti, cca 1520
Tiziano, Ritratto di Ippolito di Medici, cca1532
Tiziano, Maddalena, 1533
Tiziano, Ritratto di donna detta "La bella", 1536
Tiziano, Ritratto di uomo dagli occhi glauchi, cca 1550
Tiziano, Ritratto di Pietro aretino, cca 1548
Rosso Fiorentino, Palio Dei, 1522
Caravaggio, Cupido dormiente, cca 1608
Caravaggio, Ritratto di Cavaliere di Matto, cca 1608
Artemisia Gentileschi, Maddalena, cca 1617
Artemisia Gentileschi, Giuditta, cca 1612
Rubens, I quattro filosofi, cca 1611
Rubens, Le tre grazie, cca 1620
Rubens, Le consequenze della guerra, cca 1637
A. Van Dyck, Ritratto del Cardinal Bentivoglio, cca 1623
Antonio Canova, Venus Italica, cca 1812.
Ce este inclus
Intrarea cu acces prioritar
Full-time și să rămână în interior, atâta timp cât doriți
Taxele de rezervare
Accesul la expoziții temporare
Intrarea la Galeria de Artă Modernă
Optiuni Disponibile
Următoarele opțiuni pot fi achiziționate în plus față de bilete în rezervare ghidate de pe acest site.
Ghid audio: disponibil în Italiană, Engleză, Franceză, Germană, Spaniolă și Japoneză
Ghid de carte: disponibil în Italiană, Engleză, Franceză, Germană, Spaniolă, Rusă și Japoneză
Reduceri de preț
Bilete reduse:
Cetatenii din UE cu varsta cuprinsa intre 18-25 de ani (prezentati un document de identitate la intrare)
Bilete gratuite (este încă obligată să plătească presale pentru a sări peste linia) :
vechi cetățeni UE și nu UE sub 18 ani (prezentati un document de identitate la intrare)
Temporary and permanent teachers of Italian public and private schools equipped with the appropriate documentation issued by MIUR
Purtatorii de handicap ce detin certificat de dizabil si un insotitor
A ține minte
The ticket is valid all day until closing time of the Gallery starting from entrance time.

The entrance time written on the tickets may be subject to small changes depending on the actual availability of the Gallery.

For a satisfying experience it is recommended to reserve at least 2 hours to visit the Gallery.

The tickets will be sent via email within 24-48 hours after purchase (on weekdays) with instructions on how to get there and what to do to enter.

We inform you that, once booked, the date and time selected are binding. Please pick up your ticket at least 15 minutes before the reserved entrance. Who does not respect the time booked will not enter. To pick up the audio guide, you need a valid ID.

The Gallery has a maximum capacity of people, in some periods of the year or special days you may experience short delays or waits not dependent on the Gallery or Italy Tickets.

According to Museum provisions, groups starting from eight people (guide included) will be obliged to wear headphones.
---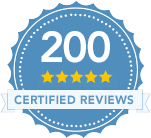 What means?
27 Reviews

United Kingdom
5 years ago
Eugenie
"Really good to skip the long queue today. Only suggestion : I ordered a guide book along with the tickets and would have been better to receive it straight away with the tickests instead of having to enter and then pick up at bookstore inside which is an extra 5 min where my group had to wait unnecessarily. Otherwise very happy. "

United States
5 years ago
Virginia
"Everything worked out just fine! It was an easy transaction online. "

Russian Federation
5 years ago
Viktoriya
"It's unreal beautiful palazzo! I was astonished!"

Italy
5 years ago
Cecilia
"Uno straordinario percorso tra ambienti suggestivi e dipinti di incomparabile bellezza"

France
5 years ago
Alain
"Parfait "

Norway
5 years ago
Ole
"Not too many people, but we were guided direct to ticket booth, received ticket and entered smoothly."

United States
5 years ago
Charlotte
"We enjoyed crossing the Ponte Vecchio to get to the Pitti Palace. It was beautiful inside - the artwork on display as well as the apartments were phenomenal. We enjoyed the Boboli Gardens as well. A trip worth making! Do book your tickets in advance - it is nice to skip the queue!!"

United Kingdom
5 years ago
Mike
"Purchased online, before arriving and had no problems at the tickets office."

Canada
5 years ago
Jean-Pierre
"Use of the tickets received by email was straightforward at the ticket counter."

Slovenia
5 years ago
Marta
"Nice and interesting. Marta"

Spain
5 years ago
Rafael
"Merece la pena la visita."

Russian Federation
5 years ago
Alla
"Thank you"

United Kingdom
5 years ago
Margaret
"Several galleries were closed, but those we saw were very impressive."

Greece
5 years ago
Charalampos
"Great collection"

United States
5 years ago
Matthew
"Beautiful, interesting, but not a lot of useful information about the pieces if you didn't have a tour guide"

Finland
6 years ago
Jari
"Fast and easy service. Tickets came as promised. I can recommend."

Belgium
6 years ago
Wim
"Very exquisite visit to this beautiful palace. A must see when you are in Florence. The ceiling paintings are the most impressive I have ever seen. Almost a miracle how people +500 years ago were able to construct this building and its decoration. Really amazing. 5 stars visit."

Russian Federation
6 years ago
Ksenia
"Bravo!!! "

France
6 years ago
Alain
"Parfait !!! Magnifique mais que fait le portrait de Napoleon au musée des porcelaines !!!! A voie et à revoir"

Sweden
6 years ago
Timothy
"No line at 10 am but as usual when it comes to Italian museums alot of the rooms were closed for no apparent reason. Call ahead. "