Valabilitate: 1 zi
Bilet electronic
Accesul prioritar
Fotografii fără bliț
Audio Ghid disponibil
Accesibil pentru persoanele cu handicap
La ce să te aștepți
apartamentele istorice ale lui Borboni.
Pinacoteca si Capela Palatina.
picturile inedite ale Quadreria.
Vestibolo superior si Scalone de onoare.
Muzeul de arta decorativa.
Capodopera lui Luigi Vanvitelli
Muzeul
Castelul di Caserta si parcul regal sunt inspirate din marile resedinte ale epocii,cum ar fi Versailles,celebreaza grandoarea Regatului din Napoli sub domnia Borboni intre anii '700 si '800.
Istoric
In 1750 Carlo di Borbone sa decis sa construiasca castelul ca simbol al noului Regat Napoli,care oricum era deja autonom de domeniul spaniol.Proiectul grandioasei constructii a fost incredintat arhitectului Luigi Vanvitelli.
Prima piatra a fost pusa in 20 ianuarie 1752,constructia fiind ridicata foarte repede pana in 1759, anul in care a murit Regele Spaniei si Carlo di Borbone a lasat Napoli pentru a merge la Madrid.
Dupa plecarea lui Carlo lucrarile de construire ale Noului Palat,numit la aceea epoca Reggia,au incetinit foarte mulf fiind incomplete la moartea lui Luigi Vanvitelli in 1773. Carlo Vanvitelli, fiul lui Luigi si alti arhitecti, au reusit sa termine in secolul urmator grandioasa resedinta regala .
Colectii
Palatul din Caserta este rectangular ,impartit in patru marii curti interne si se extinde pe o suprafatade circa 47.000 metri patrati.O poarta impunatoare, cannocchiale ottico constituie legatura ideala a parcului cu cascada,plasate scenic la înălțimea punctului de fugă.
Scara principala leaga vestibulul inferior de cel superiorsi care duce la apartamentele regale. In vestibulul superiorse deschide Cappella Palatina, care denotă o analogie clară cu modelul de la Versailles
Teatrul Curtii este un perfect exemplu de arhitectura teatral din '700.Se mai pot vizita si Pinacoteca si Presepe, Quadreria si Muzeo de arte decorative.
Traditionala vizita la Castelul din Caserta sa extins recent cu noi rutr inedite.
Capodopere
In interiorul Palatului Regal se pot admira capodopere ca:
Apartamentul istoric.
Tablourile inedite din Quadreria.
Capela Palatina.
Bolta eliptica a scarii de Onoare.
Telescopul optic.
Parcul Regal.
Muzeul de Arte Decorative.
Ce este inclus
Intrarea cu acces prioritar
Full-time și să rămână în interior, atâta timp cât doriți
Taxele de rezervare
Accesul la expoziții temporare
Optiuni Disponibile
Următoarele opțiuni pot fi achiziționate în plus față de bilete în rezervare ghidate de pe acest site.
Ghid audio: disponibil în Italiană, Engleză, Franceză și Germana
Reduceri de preț
Bilete reduse:
Cetatenii din UE cu varsta cuprinsa intre 18 si 25 ani (prezentati un document de identitate la intrare)
Bilete gratuite (este încă obligată să plătească presale pentru a sări peste linia) :
Cetatenii din UE sub 18 ani (prezentati un document de identitate la intrare)
Temporary and permanent teachers of Italian public and private schools equipped with the appropriate documentation issued by MIUR
Cetatenii din UE purtatori de handicap insotiti de un familiar sau de un asistent socio-sanitar
A ține minte
The ticket is valid all day until closing time of the Palace starting from entrance time. Please note that especially in the winter months like January, February, March, October, November and December, the Park and the English Garden have a reduced opening time compared to that of the Royal Palace, so it is recommended to visit them in the morning.
The entrance time written on the tickets may be subject to small changes depending on the actual availability of the Palace.
For a satisfying experience it is recommended to reserve at least 1 hour and half to visit the Palace.
The tickets will be sent via email within 24-48 hours after purchase (on weekdays) with instructions on how to get there and what to do to enter.
We inform you that, once booked, the date and time selected are binding. Please pick up your ticket at least 15 minutes before the reserved entrance. Who does not respect the time booked will not enter. To pick up the audio guide, you need a valid ID.
The Palace has a maximum capacity of people, in some periods of the year or special days you may experience short delays or waits not dependent on the Palace or Italy Tickets.
---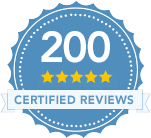 What means?
6 Reviews

Romania
3 years ago
Andreea
"Giardini bellissimi "

Spain
3 years ago
Alejandro
"Magnífico palacio,deberia ser más publicitado para los amantes del arte en general y la arquitectura en particular así como los de la historia. Cuidenlo bien es una joya. "

Spain
3 years ago
M. Carmen
"Reservar con esta empresa fue fácil y rápido. En cuanto al palacio, impresionan sus jardines y es una auténtica pena que no estén cuidados, al menos en verano. Se veían pardizos y con las estatuas sucias. De engalanarlos serían auténticamente brutales. Aún así merece la pena verlos. El palacio está bastante bien. "

Australia
3 years ago
Hester
"Italy Tickets.Com delivered a great service and I used the tickets well. As for the Palace and Gardens - I can not comment on the gardens because we did not have enough yime to see it all. It looked stunning but because my husband has a disability he could not walk in the gardens. We were well assisted by the staff and they were helpful to point out the use an elevator. It was difficult for my husband to walk the distance to the entrance of the palace as we were not allowed to park closely. The front gardens were neglected and I thought someone could tidy it up. I think that "someone" is the problem. Once inside the palace it was stuniing with excellent commentary on the audio guide. I didn't like the fact that I had to hand over my passport as a bond to return the audio equipment. The reason I gave this palace a 5 star is not due to the fact that it is a place like Versailles in France but due to the history it conveys. It is as if one could feel the struggle of the ruling class there. One can understand the inner struggles of the various rulers much better when you look, see and then decide on your own point of view. It also conveys the struggle of the local authorities that do not have enough money to restore it to its former glory. "

Italy
3 years ago
Alessandro
"Ottima visita, peccato che sia visitabile solo una parte e non la reggia nel suo complesso, modalità che permetterebbe di scoprire come si svolgeva la vita dei proprietari e anche dei loro cortigiani e soprattutto dei loro servitori."

Belgium
3 years ago
Huybrechts
"Breathtaking place but...Buy THE tickets in THE palace becauseI i paid for THE reduced ticket 10€ By this organisation and THE real price for me at the entrance was only 6€ = commission of 67% !!!"