持续时间:2小时30分钟
优先访问
没有闪光的照片
音频指南可用
适用于残疾人士
期待什么
和导游一起参观
不要浪费你的时间在排队
欣赏著名的杰作,比如:米开朗基罗的家庭,维纳斯的诞生,波提切利的春。
导游参观后无论在博物馆多久都可以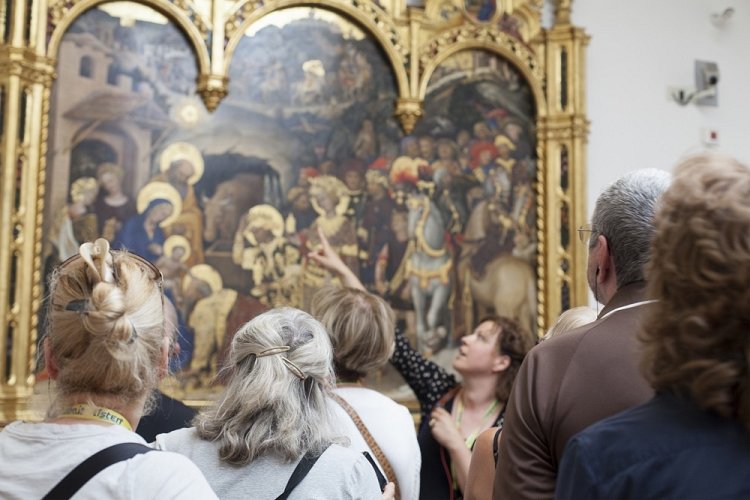 Uffizi guided tour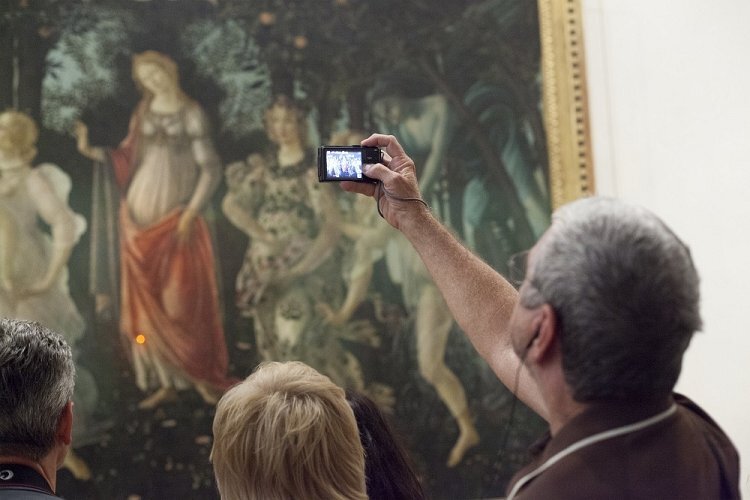 Uffizi guided tour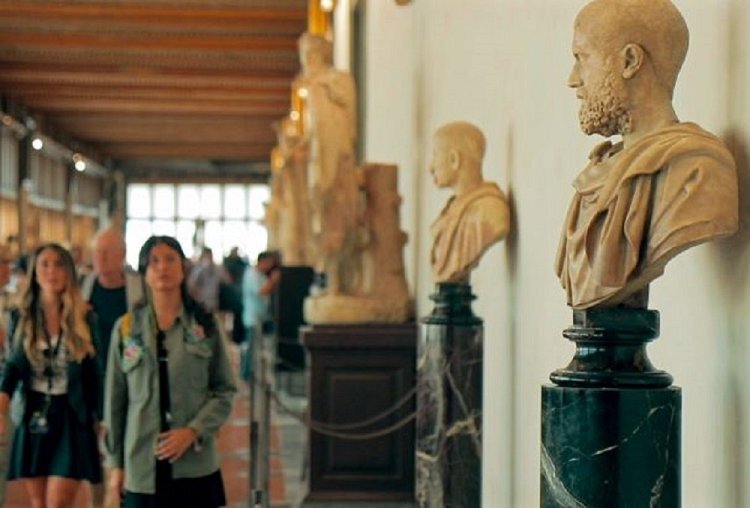 Uffizi guided tour
---
一个难忘的旅程
博物馆
这个博物馆是佛罗伦萨的主要景点,以其不可估量的艺术作品,包括近五个世纪期间,成千上万的作品。
历史
当科西莫·梅第奇将住所韦奇奥宫,下令清除行政、司法机关和在1560年和1570年之间从事乔尔乔·瓦萨里为他们建立一个合适的座位(事实上博物馆得名于原目的地);1565年他还建立了一个走廊(著名的瓦萨利走廊),加入了旧宫和皮蒂宫。
收集
在1574年这座大楼的一楼被转换成在弗朗西斯科我的洛伦佐·德·美第奇将一个艺术画廊的作品,委托了Buontalenti来工作后来他实现了"论坛"的房子美第奇家族的财富,和奇剧院。该馆的一个重要的日期是1737年,当安娜玛丽亚路易莎德美第奇规定"convenzione"的所有作品中,有着千丝万缕的联系,佛罗伦萨市。即使在洛林王朝,博物馆是由各个时期的作品和种源丰富,为了创造什么是今天意大利最重要的艺术画廊。
杰作
佛罗伦萨画家:乔托,马萨乔,米切朗基罗,保罗乌切罗契马布埃,列奥纳多,达文西,里皮,桑德罗,波提且利,彭托莫,罗索佛罗伦萨。
意大利画家: 詹蒂莱大法布里阿诺,皮耶罗和弗朗西丝卡,杜乔·迪·波宁赛纳,拉斐尔,提香,卡拉瓦乔,马蒂尼,佩鲁吉诺,丁托列托,维罗纳,卡纳莱托。
欧洲画家: 格列柯,鲁本斯,伦勃朗,雨果范德去,汉斯默林,卢卡斯·克拉纳赫,杜勒。
最伟大的作品:
米切朗基罗,通多多尼,约1506年。
波提且利,弹簧,约1482年。
波提且利,维纳斯的诞生,约1484年。
列奥纳多达文西,报喜,约1475年。
提香,金星乌尔比诺,1538年。
拉斐尔,利奥十肖像,大约1518年。
卡拉瓦乔,酒神,约1597年。
包括什么
进入临时展览
音频接收器(只对12人以上的团体包括)
Guided tour in English only
MEETING POINT
BOOKING OFFICE, Piazza Mentana 2red FIRENZE (opposite the Arno River)
Cancellation Policy
Clients will receive a full refund or credit when they cancel their activity at least 48 hours in advance.
If you do not show up for your activity, you will be charged the full price.
要记住
The tour is conducted only in ENGLISH
The meeting point is located in Piazza della Repubblica at the corner with Via Pellicceria (right at the KIOSK – TOURS & NEWS STAND under the arches, on the left of the APPLE STORE) - Florence
Tickets will be sent via e-mail within 24-48 hours after purchase (weekdays) with all the instructions on how to get to the meeting point
We inform you that, once booked, the date and time selected are binding. Please arrive at the meeting point 15 minutes before the starting time.
Big bags, large umbrellas and liquid bottles are not allowed inside the museum.
Please note that even with a skip the line ticket, the security check at the entrance of the museum may cause some delays.
---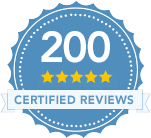 What means?
118 Reviews

United Kingdom
1 year ago
Tamsin
"Frederica was an excellent guide. Funny, insightful, patient, flexible and obviously passionate about art. Thank you!"

United States
5 years ago
Andre
"Francesco was outstanding! Extremely knowledgeable and more than willing to answer additional questions. Right on time, friendly, and generally top notch. Highly recommend!"

United States
5 years ago
Brian
"Was worth every penny .... a great tour. Thank you"

United Kingdom
5 years ago
Alexandra
"Great tour, really helped us appreciate the works of art"

India
5 years ago
Yamini
"Ornella was an amazing guide. Mind blowing experience. "

United States
5 years ago
Carmen
"We had a lovely tour. It was just the right amount of time and in a small group. So helpful to have someone guide us through and know so much about the art and the history of the art periods. I would highly recommend this tour! Grazie! "

Chile
5 years ago
Sergio
"Francesco, the guide, was great. He took us to the best of UFFIZI showing his knowledge in every painting, painter and every place of the museum. Great experience. Thank you ver much. "

United States
5 years ago
Nancy
"Great guide who knew his art history and was accommodating to my friend who had mobility issues"

United States
5 years ago
Tamara
"Thank you so much for calling us when we didn't arrive on time. Our trip to Italy was canceled due to a serious illness of my 98 year old mother in law. We would love to be able to use our tickets for a private tour of Uffizi this spring when we reschedule our trip. Thank you so very mych for your kind call. Warmest regards, Tamara and John Frank"

United States
5 years ago
Franco
"Loved the small group. Our Guide was excellent and knowledgeable! "

Australia
5 years ago
Susan
"Francesco our guide was great; he was very informative, interesting, up=to=date, generous in his responses to our questions and comments, and the selection of art works and the timing of it all was great. We found the traffic flow difficult when we stayed afterwards and think it could be improved in the Uffizi."

Australia
5 years ago
Meriza
"We had an amazing tour of the Uffizi Gallery. Our guide was Leonardo who shared his incredible knowledge about the paintings, the artists and the history relating to the paintings and sculptures. So much to see but Leonardo was able to take us to the most significant works and succinctly describe the meaning and techniques used by the pre-eminent artists of the time. Thanks Leonardo for a most memorable experience ! "

United States
6 years ago
Jeffrey
"Great tour, very knowledgeable guide. "

United States
6 years ago
Kelley
"Lea was our guide and she was knowledgeable and courteous. She gave us so much interesting information that I was left wanting to learn more, not only about art but about the history behind the art as well. Worth every penny!"

United States
6 years ago
Stephen
"It was great!"

United Kingdom
6 years ago
David
"I have no problem giving a recommendation. Our guide arrived on time, the group was small as promised, and the audio worked well. Our guide (Francesco) was very knowledgeable, explained things in detail about the paintings, and answered all questions we put to him. His English was also very good. Although the cost of a guided tour may seem high I thought it was worth it for the extra understanding you get in a once in a lifetime visit."

United Kingdom
6 years ago
Trevor
"A wonderful experience (despite the enormous crowds)! Our Guide Andrea was brilliant so knowledgeable, and enthusiastic, but still with a sense of humour. We learned so much about the important paintings that we simply would not have noticed for ourselves. Not to be missed but try to get on a group led by Andrea !!!!!!!"

United States
6 years ago
Charlene
"The guide was extremely knowledgeable and easily understandable. "

United Kingdom
6 years ago
Steve
"I want to give a big thank you to our guide, Francesca. My wife was taken ill at the start of the tour, but Francesca managed to look after her, park us somewhere safe, and continue to run the tour while still occasionally checking we were OK. Meanwhile, my two teenage boys continued as part of the tour party and thoroughly enjoyed it. Excellent work all round Francesca, thanks again!"

United States
6 years ago
Michael
"Excellent tour . Our guide, Francesco, was amazing! The depth of his knowledge was quite impressive. "