Durata: 3 ore e 30 min
Accesso prioritario
Foto senza flash
Auricolari disponibili
Accessibile
Cosa ti attende
Visita con una guida professionista
Evita la fila e non sprecare il tuo tempo
Ammira capolavori famosi come la Sacra Famiglia di Michelangelo, la Nascita di Venere e la Primavera di Botticelli
Tour in un piccolo gruppo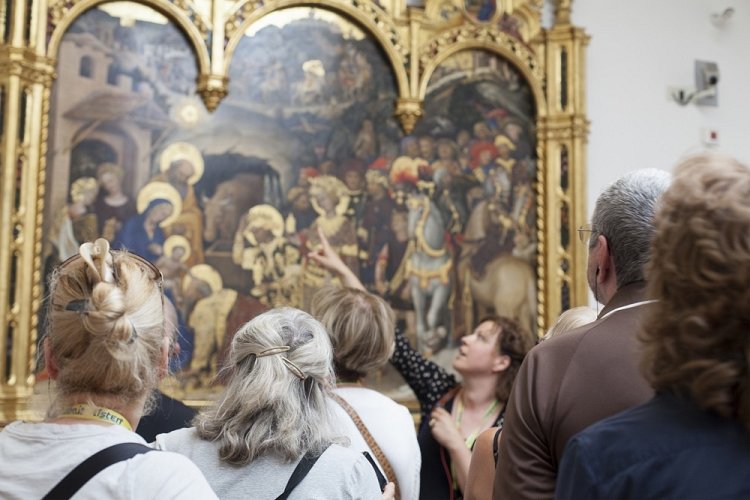 Uffizi Tour guidato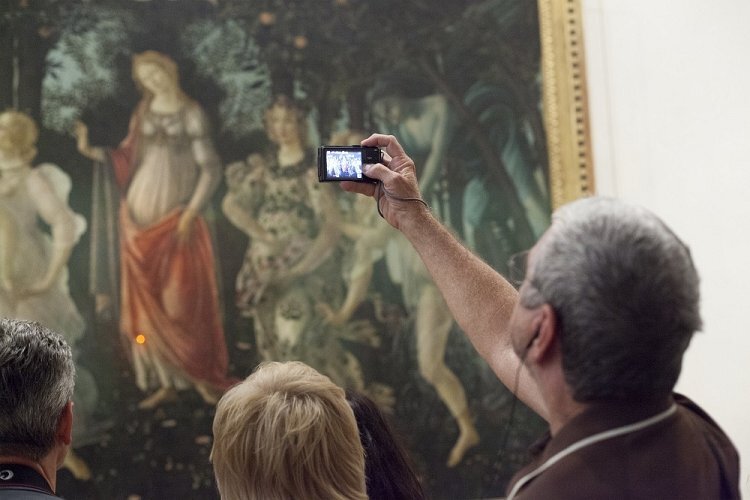 Uffizi Tour guidato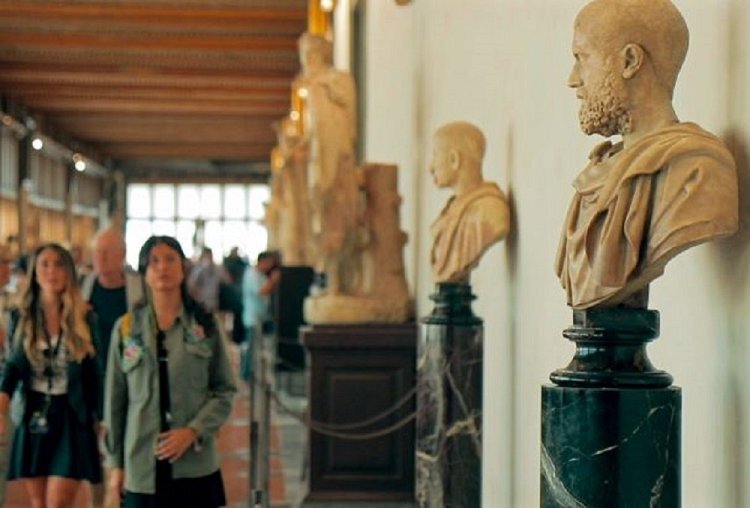 Uffizi Tour guidato
---
Un viaggio indimenticabile
Con questo tour avrete l'occasione di visitare una delle principali attrazioni di Firenze, la più importante Galleria d'arte in Italia, con le sue migliaia di opere d'arte di inestimabile valore che coprono un arco di circa cinque secoli: gli Uffizi.
Nel 1574 il primo piano di questo edificio fu convertito in una galleria di opere d'arte per volere di Francesco I de' Medici, che commissionò i lavori a Buontalenti che più tardi vi realizzò anche la "Tribuna" per ospitare i tesori dei Medici, e il Teatro Mediceo. Nel 1737 Anna Maria Luisa de' Medici stipulò la "Convenzione" con la quale tutte le opere qui contenute, furono indissolubilmente legate alla città di Firenze.
Oggi con la spiegazione della nostra guida esperta, potete ammirare le opere dei più importanti artisti fiorentini come Giotto e Masaccio, e capolavori senza tempo come il Tondo Doni di Michelangelo, l'Annunciazione di Leonardo da Vinci, la Primavera e la Venere di Botticelli, solo per citarne alcuni!
Poi ammirerete l'esterno del noto Corridoio Vasariano, il passaggio segreto costruito dallo stesso Vasari per la famiglia Medici; apprenderete che veniva utilizzato dai Signori di Firenze per camminare non visti da Palazzo Vecchio a Palazzo Pitti, passando per il famoso Ponte Vecchio. E questo è soltanto uno degli aneddoti che la nostra guida condividerà con voi!
Cosa è incluso
Ingresso con accesso prioritario
Guida locale ufficialmente autorizzata
Tasse di prenotazione
Accesso alle mostre temporanee
Auricolari per gruppi numerosi
Opzioni disponibili
Le seguenti opzioni possono essere acquistate in aggiunta ai biglietti nella prenotazione guidata su questo sito.
Riduzioni
Biglietto Ridotto:
Bambini di età compresa tra i 4 e i 12 anni (presentare documento d'identità all'ingresso)
Biglietto Gratuito:
Bambini da 0 a 3 anni (presentare documento d'identità all'ingresso)
Punto di incontro
Ufficio in Piazza Mentana 2r FIRENZE (sul lato opposto al fiume Arno)
Da ricordare
Il tour è condotto solo in INGLESE
I biglietti ti saranno inviati via e-mail entro 24-48 ora dall'acquisto (durante i giorni feriali) con tutte le istruzioni su come arrivare
Si informa che, una volta prenotati, la data e l'orario prescelti sono vincolanti. Si prega di arrivare al punto di incontro almeno 15 minuti prima dell'orario prenotato.
All'interno del museo non sono ammesse borse voluminose, ombrelli grandi e bottiglie con liquidi.
Si prega di notare che anche con il biglietto salta la fila, i controlli di sicurezza all'ingresso del museo possono causare alcuni ritardi.
Si prega di notare che il Corridoio Vasariano è ancora in fase di restauro quindi potrete ammirarne solo gli esterni.
---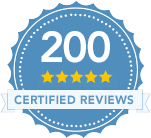 What means?
118 Recensioni

United Kingdom
1 year ago
Tamsin
"Frederica was an excellent guide. Funny, insightful, patient, flexible and obviously passionate about art. Thank you!"

United States
5 years ago
Andre
"Francesco was outstanding! Extremely knowledgeable and more than willing to answer additional questions. Right on time, friendly, and generally top notch. Highly recommend!"

United States
5 years ago
Brian
"Was worth every penny .... a great tour. Thank you"

United Kingdom
5 years ago
Alexandra
"Great tour, really helped us appreciate the works of art"

India
5 years ago
Yamini
"Ornella was an amazing guide. Mind blowing experience. "

United States
5 years ago
Carmen
"We had a lovely tour. It was just the right amount of time and in a small group. So helpful to have someone guide us through and know so much about the art and the history of the art periods. I would highly recommend this tour! Grazie! "

Chile
5 years ago
Sergio
"Francesco, the guide, was great. He took us to the best of UFFIZI showing his knowledge in every painting, painter and every place of the museum. Great experience. Thank you ver much. "

United States
5 years ago
Nancy
"Great guide who knew his art history and was accommodating to my friend who had mobility issues"

United States
5 years ago
Tamara
"Thank you so much for calling us when we didn't arrive on time. Our trip to Italy was canceled due to a serious illness of my 98 year old mother in law. We would love to be able to use our tickets for a private tour of Uffizi this spring when we reschedule our trip. Thank you so very mych for your kind call. Warmest regards, Tamara and John Frank"

United States
5 years ago
Franco
"Loved the small group. Our Guide was excellent and knowledgeable! "

Australia
5 years ago
Susan
"Francesco our guide was great; he was very informative, interesting, up=to=date, generous in his responses to our questions and comments, and the selection of art works and the timing of it all was great. We found the traffic flow difficult when we stayed afterwards and think it could be improved in the Uffizi."

Australia
5 years ago
Meriza
"We had an amazing tour of the Uffizi Gallery. Our guide was Leonardo who shared his incredible knowledge about the paintings, the artists and the history relating to the paintings and sculptures. So much to see but Leonardo was able to take us to the most significant works and succinctly describe the meaning and techniques used by the pre-eminent artists of the time. Thanks Leonardo for a most memorable experience ! "

United States
5 years ago
Jeffrey
"Great tour, very knowledgeable guide. "

United States
5 years ago
Kelley
"Lea was our guide and she was knowledgeable and courteous. She gave us so much interesting information that I was left wanting to learn more, not only about art but about the history behind the art as well. Worth every penny!"

United States
6 years ago
Stephen
"It was great!"

United Kingdom
6 years ago
David
"I have no problem giving a recommendation. Our guide arrived on time, the group was small as promised, and the audio worked well. Our guide (Francesco) was very knowledgeable, explained things in detail about the paintings, and answered all questions we put to him. His English was also very good. Although the cost of a guided tour may seem high I thought it was worth it for the extra understanding you get in a once in a lifetime visit."

United Kingdom
6 years ago
Trevor
"A wonderful experience (despite the enormous crowds)! Our Guide Andrea was brilliant so knowledgeable, and enthusiastic, but still with a sense of humour. We learned so much about the important paintings that we simply would not have noticed for ourselves. Not to be missed but try to get on a group led by Andrea !!!!!!!"

United States
6 years ago
Charlene
"The guide was extremely knowledgeable and easily understandable. "

United Kingdom
6 years ago
Steve
"I want to give a big thank you to our guide, Francesca. My wife was taken ill at the start of the tour, but Francesca managed to look after her, park us somewhere safe, and continue to run the tour while still occasionally checking we were OK. Meanwhile, my two teenage boys continued as part of the tour party and thoroughly enjoyed it. Excellent work all round Francesca, thanks again!"

United States
6 years ago
Michael
"Excellent tour . Our guide, Francesco, was amazing! The depth of his knowledge was quite impressive. "