Durata: 1 ora si 30 min
Accesul prioritar
Fotografii fără bliț
Audio Ghid disponibil
Accesibil pentru persoanele cu handicap
La ce să te aștepți
Vizitati insotiti de un ghid profesionist
Evitati coada, nu pierdeti timp
Admorati capodoperele faimoase, cum ar fi Sacra Famiglia de Michelangelo, Nasterea de Venere si Primavara de Botticelli
Dupa vizita cu ghid ramaneti in muzeu cat doriti
O excursie de neuitat
Muzeul
Acest muzeu este una din principalele atractii din Florenta, cu ale lui mii de opere de arta, de o valoare inestimabila,ce acopera o perioada de cinci secole.
ISTORIC
Cand Cosimo I de'Medici si-a mutat resedinta in Palatul Vechi, a ordonat sa se paraseasca birourile administrative si judiciare iar intre anii 1560-1570, a cerut lui Giorgio Vasari sa construiasca o cladire pe masura, pentru al gazdui (numele isi are numele de la destinatia sa originara); in 1565 a construit si un hol (faimosul hol Vasarian) ce unea Palatul Vechi cu Palatul Pitti.
COLECTII
In 1574, primul etaj al acestei cladiria fost transformat intr-o galerie de opere de arta, la cererea lui Francesco I de'Medici, ce a incredintat lucrarile lui Buontalenti, care mai tarziu a facut si Tribuna pentru a gazdui comorile familiei Medici si Teatrul Mediceo. Data importanta pentru Galerie este in anul 1737, cand Anna Maria Luisa de'Medici a semnat" conventia", in care toate operele de arta importante, au fost indisolubile legate de orasul Florenta. Si sub dinastia Lorenese, Muzeul a fost imbogatit de opere din mai multe perioade si provenienta, pana sa creat ceea ce azi este cea mai importanta Galerie de Arta in Italia.
CAPODOPERE
Pictori Fiorentini: Giotto, Masaccio, Michelangelo, Paolo Uccello, Cimabue, Leonardo da Vinci, Filippo Lippi, Sandro Botticelli, Pontormo, Rosso Fiorentino.
Pictori Italieni: Gentile da Fabriano, Piero della Francesca, Duccio di Buoninsegna, Raffaello, Tiziano, Caravaggio, Simone Martini, Perugino, Tintoretto, Veronese, Canaletto.
Pictori Europeni: El Greco, Rubens, Rembrandt, Hugo Van des Goes, Hans Memling, Lucas Cranach, Albrecht Durer.
Capodopere absolute:
Michelangelo, Tondo Doni, cca. 1506
Botticelli, Primavara, cca.1482
Botticelli, Nasterea lui Venere, cca. 1484
Leonardo da Vinci, Annunciazione, cca. 1475
Tiziano, Venere di Urbino,1538
Raffaello, Portretul lui Leonex, cca. 1597
Caravaggio, Bacco.cca. 1597
Ce este inclus
Intrarea cu acces prioritar
Ghid local oficial autorizat
Dupa tur ghidat, stați în interiorul atâta timp cât doriți
Taxele de rezervare
Accesul la expoziții temporare
Sistem de audio-primire (inclus doar pentru grupurile mai mari de 7 persoane)
Optiuni Disponibile
Următoarele opțiuni pot fi achiziționate în plus față de bilete în rezervare ghidate de pe acest site.
Ghid de carte: disponibil în Italiană, Engleză, Franceză, Germană, Spaniolă și Japoneză
Reduceri de preț
Bilete reduse:
Cetatenii din UE cu varsta cuprinsa intre 18-25 de ani (prezentati un document de identitate la intrare)
Bilete gratuite (este încă obligată să plătească presale pentru a sări peste linia) :
vechi cetățeni UE și nu UE sub 18 ani (prezentati un document de identitate la intrare)
Purtatorii de handicap ce detin certificat de dizabil si un insotitor
A ține minte
The ticket is valid 1 day, starting from entrance time. After the guided tour you can stay inside the museum as long as you want until closing time of the Gallery.
The tickets will be sent via email within 24-48 hours after purchase (on weekdays) with instructions on how to get there and what to do to enter.
We inform you that, once booked, the date and time selected are binding. Please meet your guide in front of the door n. 3 of the Uffizi Gallery at least 15 minutes before the reserved entrance; the guide will give you the entrance ticket. Who does not respect the time booked will not enter.
According to Museum provisions, groups starting from eight people (guide included) will be obliged to wear headphones.
---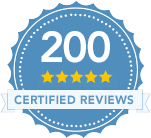 What means?
117 Reviews

United States
1 week ago
Andre
"Francesco was outstanding! Extremely knowledgeable and more than willing to answer additional questions. Right on time, friendly, and generally top notch. Highly recommend!"

United States
3 weeks ago
Brian
"Was worth every penny .... a great tour. Thank you"

United Kingdom
1 month ago
Alexandra
"Great tour, really helped us appreciate the works of art"

India
1 month ago
Yamini
"Ornella was an amazing guide. Mind blowing experience. "

United States
1 month ago
Carmen
"We had a lovely tour. It was just the right amount of time and in a small group. So helpful to have someone guide us through and know so much about the art and the history of the art periods. I would highly recommend this tour! Grazie! "

Chile
2 months ago
Sergio
"Francesco, the guide, was great. He took us to the best of UFFIZI showing his knowledge in every painting, painter and every place of the museum. Great experience. Thank you ver much. "

United States
2 months ago
Nancy
"Great guide who knew his art history and was accommodating to my friend who had mobility issues"

United States
2 months ago
Tamara
"Thank you so much for calling us when we didn't arrive on time. Our trip to Italy was canceled due to a serious illness of my 98 year old mother in law. We would love to be able to use our tickets for a private tour of Uffizi this spring when we reschedule our trip. Thank you so very mych for your kind call. Warmest regards, Tamara and John Frank"

United States
2 months ago
Franco
"Loved the small group. Our Guide was excellent and knowledgeable! "

Australia
2 months ago
Susan
"Francesco our guide was great; he was very informative, interesting, up=to=date, generous in his responses to our questions and comments, and the selection of art works and the timing of it all was great. We found the traffic flow difficult when we stayed afterwards and think it could be improved in the Uffizi."