Duration: 2 h and 30 min
Priority access
Photos without flash
Audioguide available
Accessible
What to expect
Tour with a professional guide
Skip the line and don't waste your time
See famous masterpieces like the Michelangelo's Holy Family, the Botticelli's Birth of Venus and the Spring
Stay in the museum how long you want after the guided tour
An unforgettable trip
Museum
This museum is one of the main attractions of Florence, with its thousands of inestimable art works that cover the period of nearly five centuries.
History
When Cosimo I de 'Medici moved his residence to Palazzo Vecchio, ordered to clear out the administrative and judicial offices and between 1560 and 1570 engaged Giorgio Vasari to build a suitable seat for them (in fact the museum takes its name from this original destination); in 1565 he also built a corridor (the famous Vasari Corridor) which joined the Old Palace and the Pitti Palace.
Collections
In 1574 the first floor of this building was converted into a gallery of art works at the will of Francesco I de 'Medici, who commissioned the work to Buontalenti that later also realized the "Tribuna" to house the treasures of the Medici, and the Medici Theater. An important date for the Gallery was 1737, when Anna Maria Luisa de' Medici stipulated the "Convenzione" by which all the works here contained, were inextricably linked to the city of Florence. Even under the dynasty of Lorraine, the museum was enriched by works from every period and provenance, in order to create what is today the most important art gallery in Italy.
Masterpieces
Florentine painters: Giotto, Masaccio, Michelangelo, Paolo Uccello, Cimabue, Leonardo da Vinci, Filippo Lippi, Sandro Botticelli, Pontormo, Rosso Fiorentino.
Italian painters: Gentile da Fabriano, Piero della Francesca, Duccio di Buoninsegna, Raffaello, Tiziano, Caravaggio, Simone Martini, Perugino, Tintoretto, Veronese, Canaletto.
European painters: El Greco, Rubens, Rembrandt, Hugo Van der Goes, Hans Memling, Lucas Cranach, Albrecht Dürer.
Greatest works:
Michelangelo, Tondo Doni, 1506 approx.
Botticelli, The Spring, 1482 approx.
Botticelli, The Birth of Venus, 1484 approx.
Leonardo da Vinci, Annunciation, 1475 approx.
Tiziano, Venus of Urbino, 1538
Raphael, Portrait of Leo X, 1518 approx.
Caravaggio, Bacchus, 1597 approx.
What is included
Entrance with priority access
Local guide officially authorized
After the guided tour, stay inside as long as you want
Reservation fees
Access to temporary exhibitions
Whisper System (included only for groups over 12 people)
Available options
The following options can be purchased in addition to the tickets in the booking Wizard on this website.
Guide Book: available in Italian, English, French, German, Spanish and Japanese
Price reductions
Reduced/Half Ticket:
Students
Children between 6 and 12 years old (valid identity document needed at the entrance)
Free Ticket:
Infants between 0 and 5 years old (valid identity document needed at the entrance)
To remember
The tour is conducted only in ENGLISH
The meeting point is located in Piazza della Repubblica at the corner with Via Pellicceria (right at the KIOSK – TOURS & NEWS STAND under the arches, on the left of the APPLE STORE) - Florence
Tickets will be sent via e-mail within 24-48 hours after purchase (weekdays) with all the instructions on how to get to the meeting point.
We inform you that, once booked, the date and time selected are binding. Please arrive at the meeting point 15 minutes before the starting time.
Big bags, large umbrellas and liquid bottles are not allowed inside the museum.
Please note that even with a skip the line ticket, the security check at the entrance of the museum may cause some delays.
---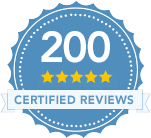 What means?
117 Reviews

United States
1 year ago
Andre
"Francesco was outstanding! Extremely knowledgeable and more than willing to answer additional questions. Right on time, friendly, and generally top notch. Highly recommend!"

United States
1 year ago
Brian
"Was worth every penny .... a great tour. Thank you"

United Kingdom
1 year ago
Alexandra
"Great tour, really helped us appreciate the works of art"

India
1 year ago
Yamini
"Ornella was an amazing guide. Mind blowing experience. "

United States
1 year ago
Carmen
"We had a lovely tour. It was just the right amount of time and in a small group. So helpful to have someone guide us through and know so much about the art and the history of the art periods. I would highly recommend this tour! Grazie! "

Chile
1 year ago
Sergio
"Francesco, the guide, was great. He took us to the best of UFFIZI showing his knowledge in every painting, painter and every place of the museum. Great experience. Thank you ver much. "

United States
1 year ago
Nancy
"Great guide who knew his art history and was accommodating to my friend who had mobility issues"

United States
1 year ago
Tamara
"Thank you so much for calling us when we didn't arrive on time. Our trip to Italy was canceled due to a serious illness of my 98 year old mother in law. We would love to be able to use our tickets for a private tour of Uffizi this spring when we reschedule our trip. Thank you so very mych for your kind call. Warmest regards, Tamara and John Frank"

United States
1 year ago
Franco
"Loved the small group. Our Guide was excellent and knowledgeable! "

Australia
1 year ago
Susan
"Francesco our guide was great; he was very informative, interesting, up=to=date, generous in his responses to our questions and comments, and the selection of art works and the timing of it all was great. We found the traffic flow difficult when we stayed afterwards and think it could be improved in the Uffizi."