Duration: 6 hours
Photos allowed
Local food tasting
Visit of Florentine bottegas
Lunch with wine tasting
What to expect
Visit some ancient Florentine bottegas
Learn how to prepare handmade pasta and other Italian specialties
Eat your lunch while tasting some Tuscan wine
Get a recipe booklet to bring back home
Semi private experience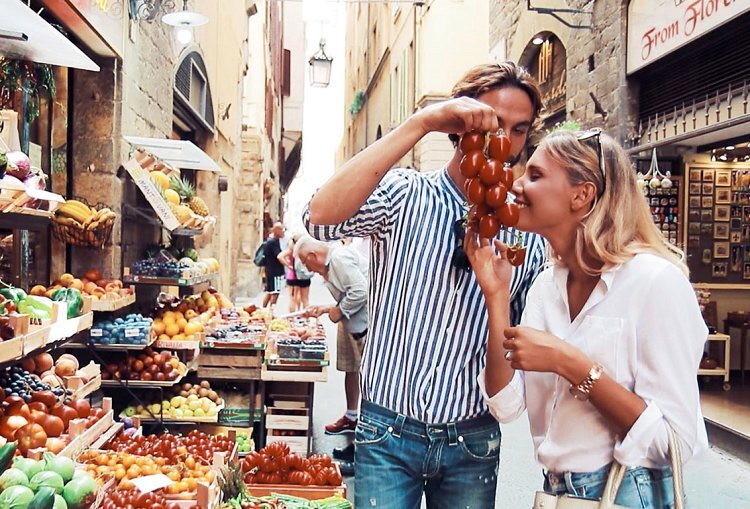 Florence Masterclass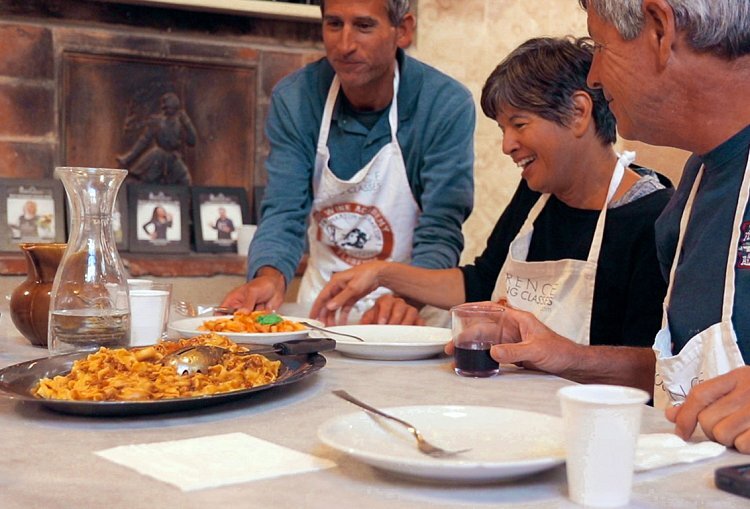 Florence Masterclass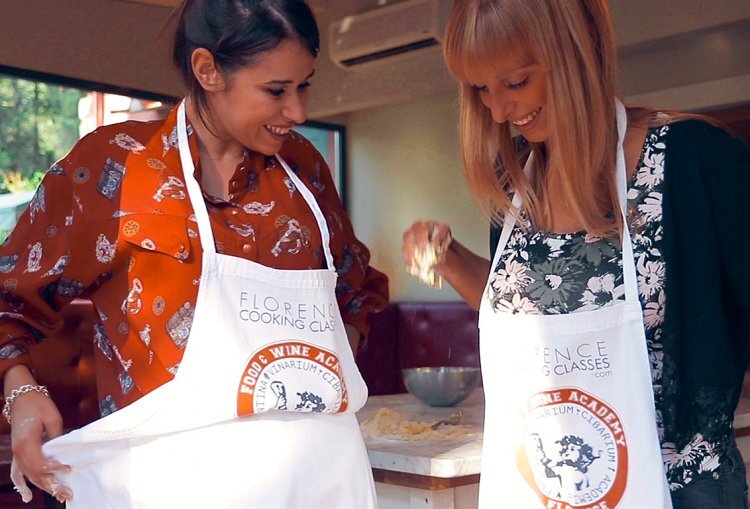 Florence Masterclass
---
Get in the kitchen with us!
Part of traveling and fully immersing yourself in the culture of another Country, certainly involves learning about the culinary tradition of the place visited. If you are in Italy, and precisely in Florence, you cannot miss our new Cooking Masterclass Experience!
You will take part in this experience with a small group of people who share the passion for food and the desire to become a chef for a day!
So meet our local chef who will be more than happy to share the secrets of Italian cuisine with you. Let yourself be guided through the ancient traditional Florentine bottegas where he himself does the shopping to create his dishes; the colors and smells of the fresh ingredients you will choose together, will surely make your mouth water.
You will also have the opportunity to taste some of these typical products, accompanied by the chef's explanation. Then with a small walk, you will reach the charming cooking location, also located in the historic center of Florence.
Here you will start by putting the apron on and combining the ingredients following the chef's advice. The menu you will prepare usually includes handmade pasta, a typical sauce, a main dish such as Eggplant Parmigiana and a dessert such as the typical almond Tuscan cookies.
Sipping a glass of Tuscan wine, you will slowly see the dishes grow out of your own hands, and what better satisfaction than enjoying a lunch prepared by yourself with lots of love and fun? Savor the dishes you have prepared, enjoying the relaxed and pleasant atmosphere of this small group of people. At the end of your lunch you will receive the best souvenir ever: an Attendance Certificate and a Booklet with the recipes you have learned!
Description
Discover a vast selection of mouth-watering flavors in Italy that are just waiting to be tasted!
Duration
The time that spans six hours.
About
Embark on an enchanting "Food Quest" in Florence to indulge all your senses in its exquisite beauty. Explore the town's gastronomic delights and try out scrumptious Tuscan cuisine while mastering the culinary craft. Accompanied by a knowledgeable chef, stroll through Florence's picturesque alleys and the Oltrarno area, relishing in their historical charm. Discovering Florence's charming and authentic old-fashioned markets is a must, and to do so, you'll need a knowledgeable guide with a congenial personality. Trust this charismatic individual to show you the ancient bottegas that have stood the test of time, amidst the backdrop of the city's exquisite scenery. Sourcing the finest ingredients is a chef's or culinary hobbyist's ultimate destination here. This food haven is an enchanting sensory experience boasting flavors and aromas unparalleled. Hamper yourself with the vast array of options available to you. Embark on a gastronomic journey through Florence, Italy, and savor the expertly concocted dishes, carefully prepared to satisfy your palate. A proficient chef will lend you a helping hand in selecting the ingredients as you attend a cooking class, with their guidance in tow. Strolling through the city center, you'll discover our cooking class establishment, where you'll gather your groceries before donning an apron. Our chef will impart their culinary expertise as you prepare mouth-watering, traditional dishes that are bursting with flavor. Delectable handcrafted pasta, irresistible pasta sauce, and a customary main course such as Eggplant Parmigiana, will all be on the menu. The meal culminates with crispy, delightful almond Tuscan cantuccini, which pairs perfectly with sweet Vinsanto wine for an extra dollop of sweetness. The mouth-watering homemade pasta and exquisite potato gnocchi creation requires the art of kneading dough. In addition, a pestle must be mastered to crush fresh basil and pine-nuts perfectly. These scintillating ingredients combine with creamy extra-virgin olive oil pesto mixture. Impeccably seasoned dishes are achieved by accurate measurement, precise mincing, thorough mixing, and consistent stirring. Enjoy a glass of Tuscan wine while savoring a mouth-watering meal, which you prepared in the heart of Florence's enchanting history. Don't forget to taste-test! To deepen your understanding of the subject, it's important to have access to all the relevant information. Consider this as a chance to expand your knowledge and gain supplementary facts and data that will improve your comprehension and insight. Take the time to review all the information at your disposal for a more complete understanding. Taste buds yearning for deliciousness, an appreciation for high-end cuisine, and a desire for lavishness are a must for the VIP Small-Group Cooking Masterclass. This incredible experience is centered in the charming Tuscany district, allowing attendees to completely immerse themselves in the wondrous cuisine found there in a comfortable atmosphere. Under the supervision of a skilled chef, participants can expect a tailored education unlike any other, making it the go-to choice for those who crave foodie magnificence. Sorry folks with celiac disease, this cooking class is not a match made in heaven. The inconvenience is regrettable.
Semi private experience
Cooking class with an expert chef
All ingredients for your lunch
Apron and all necessary utensils
Local food tasting
Lunch with wine tasting
Recipes booklet and Attendance Certificate
Meeting Point
Florencetown Cooking School - Via Panicale, 43/r, Firenze (FI)
Clients are required to be at the meeting point 15 minutes prior to the scheduled departure time.
Cancellation Policy
Credit will be granted or the full amount will be refunded when a customer decides to cancel their activity, as long as it is done no less than two days before its scheduled time. The complete cost of the activity is your responsibility if you don't show up to your scheduled event.
To remember
No matter how brief, it is crucial to take note that any delay cannot be tolerated in arranging your travel plans. Make it a point to arrive on time to ensure that you won't miss out on the full travel experience. Keep in mind that failing to do so will not even entitle you to a partial refund. An adult must always accompany any individual below the age of eighteen; being without one will lead to exclusion of the minor, and there will be no reimbursement. The cooking class is unfortunately not suitable for those with celiac disease, so we apologize for any inconvenience caused. May we ask you to kindly give us a heads up about any dietary restrictions that you might have including food allergies and intolerances? Underage customers will be offered non-alcoholic choices due to Italian law disallowing the selling of alcoholic drinks to those who are below 18 years old. It's important to recognize this regulation. Please let us know before the tour if any clients have unique needs or difficulty with movement, as our tours consist of a lot of walking. We strive to fulfill all requests for special accommodations. On this specific tour, pets are not allowed, so it's important to remember that. The travel arrangements provided may be subject to slight changes as a result of unforeseen operational requirements.